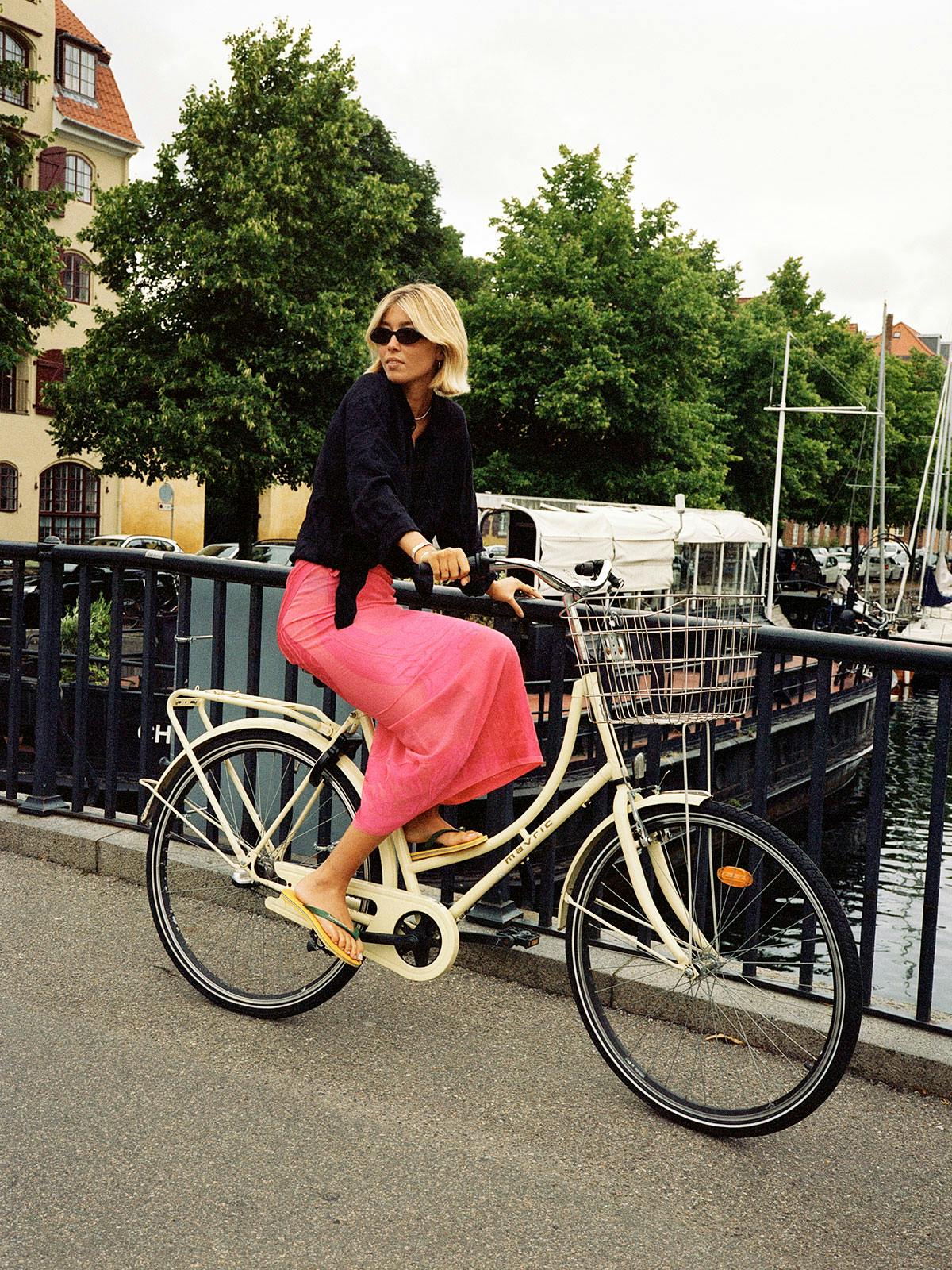 While travel is mostly still on hold, we partnered with Havaianas to virtually touch down with friends around the world and vicariously wander their neighborhoods, and spotlight the places they've been leaning on during this unparalleled year.
Aside from two weeks a year when fashion week takes over the city, Copenhagen flies relatively under the radar. That's not to say the Danish capital doesn't have a vibrant fashion scene worth paying attention to all year round — it's given us Soulland, Heliot Emil, and (di)vision to name a few. Most of the time, however, Copenhagen appears to operate within its own stylish ecosystem privy to those that live there.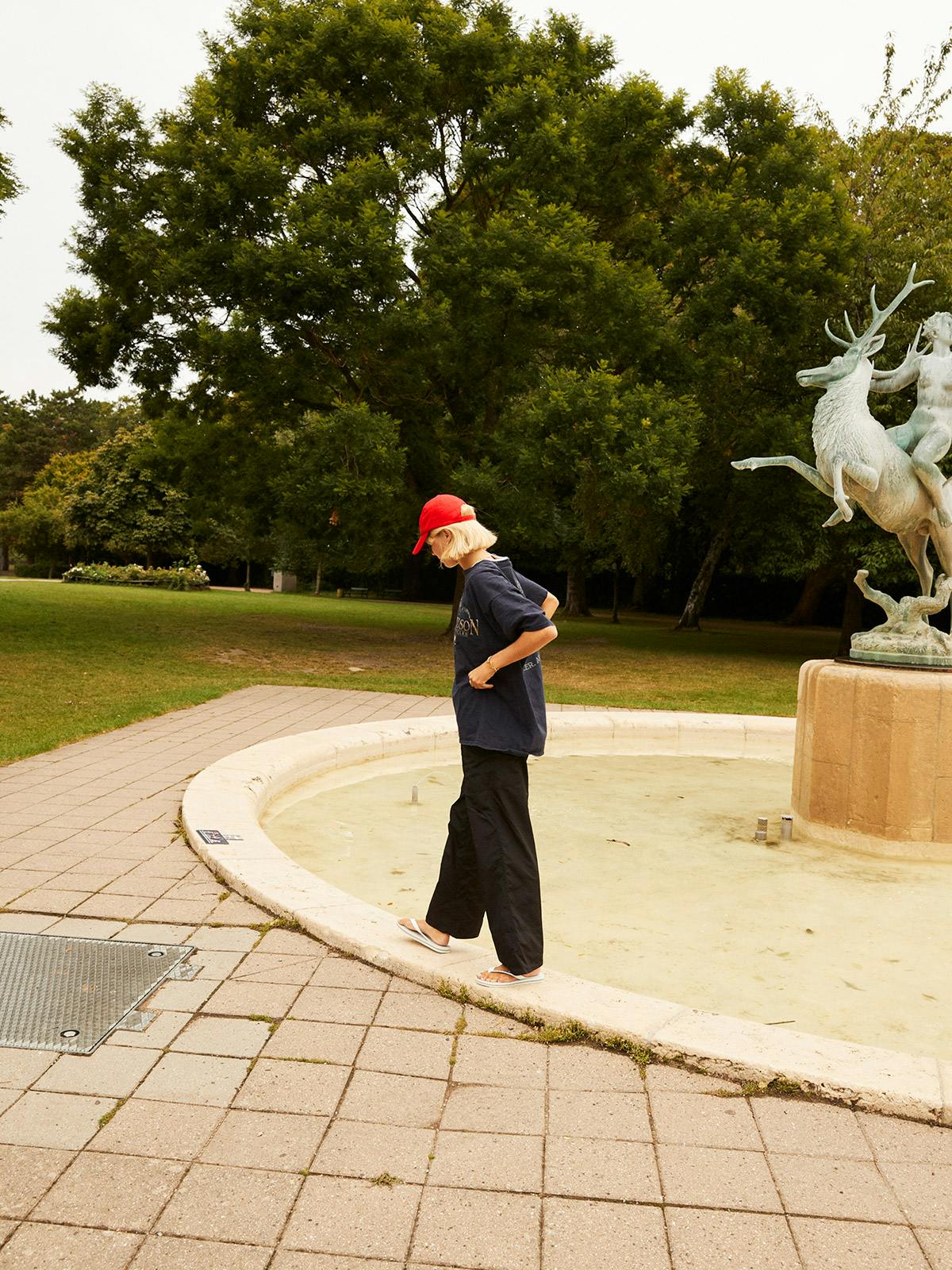 Ella Karberg is one of them. The 21-year-old epitomizes Scandi cool — which explains her 200,000 plus Instagram followers — and has that innate sense of style that enables her to mix vintage finds with oversized '90s-inspired pieces and bodycon dresses, and make it look effortless.
Growing up on the outskirts of Copenhagen, Karberg spent her early years romping around the city's picturesque streets and has recently relocated to the central neighborhood of ​​København K to focus on her photography.
As Fashion Week wraps, the hype cools and the city winds down, we ask Ella to take us around her favorite hidden gems in Copenhagen. From harbor swimming to coffee and a local seafood spot, scroll on down to see the places you shouldn't miss next time you're in town.
Hans Tavsens Park
"This park is right by Vera, the photography school I went to school last year. It's close to a lot of schools so students go there to hang out. There's a calmness about it as it's not one of the city's famous parks. It's a great place to go in summer and chill right in the center of Nørrebro."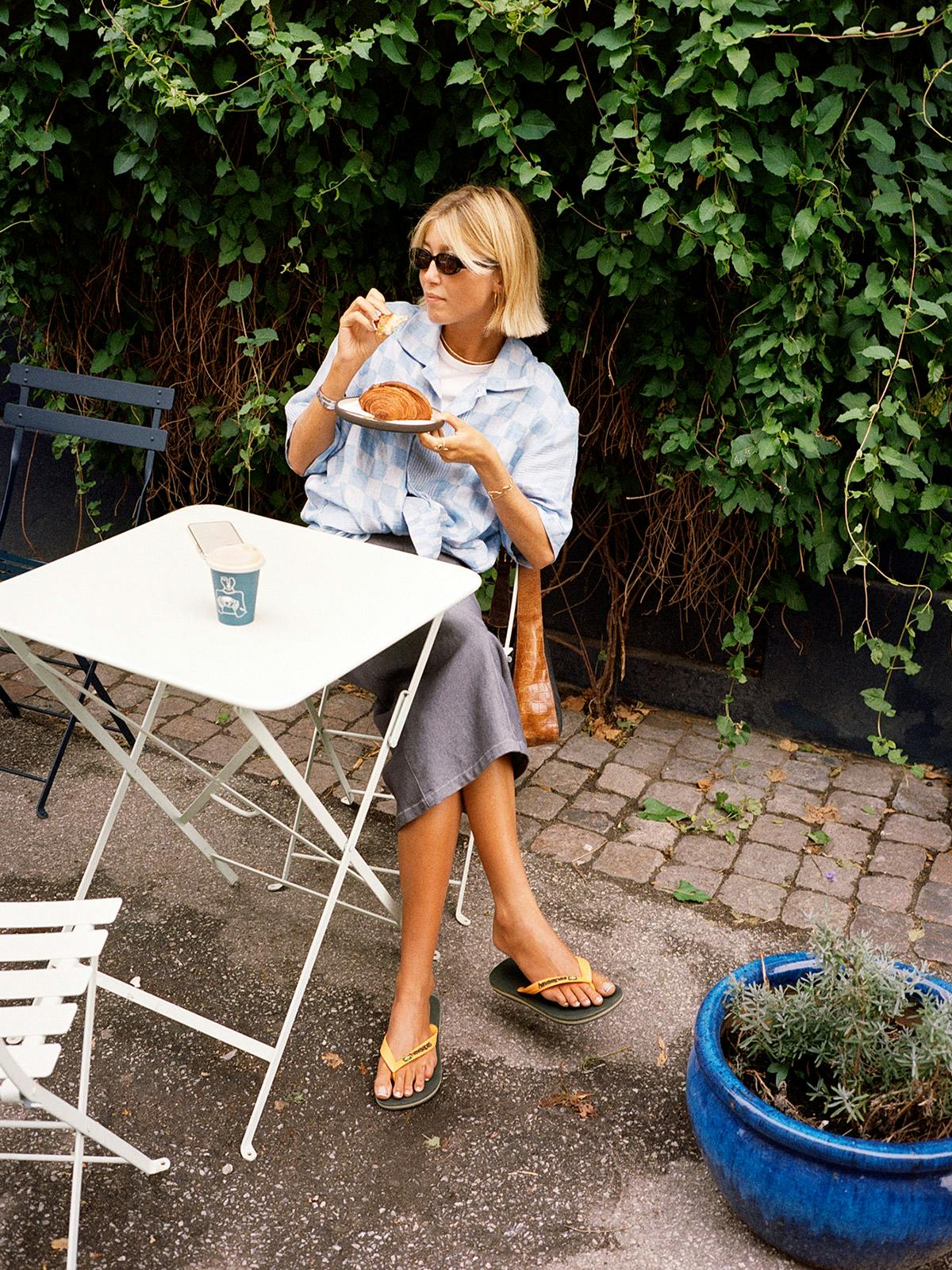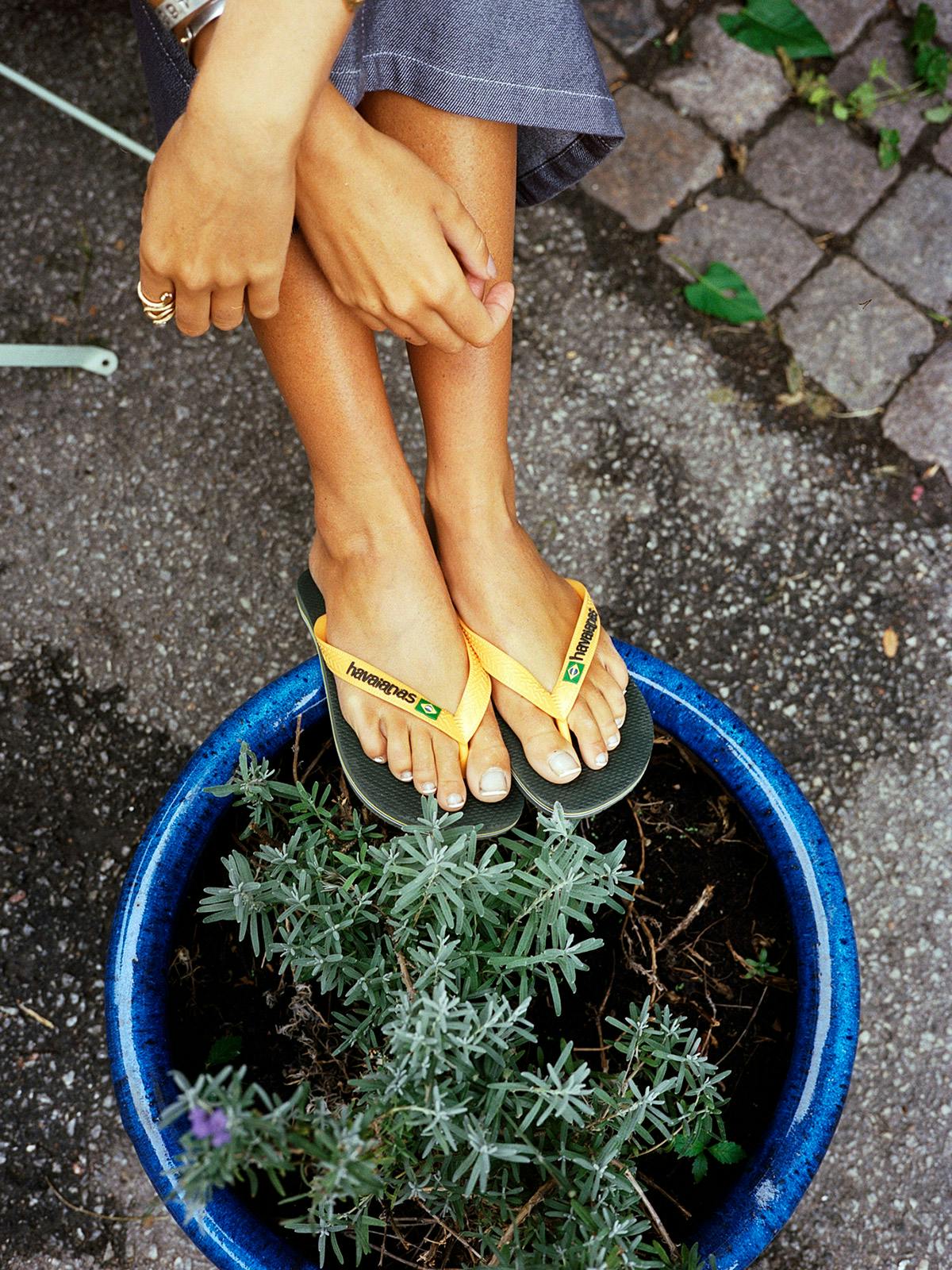 Darcy's Kaffe (Nørrebro)
"There's something magical about Copenhagen in the summertime. We only have good weather three months a year. By that I mean there's some rain, but it's still sunny. That's typical of Danish people — sitting outside even though the weather is not that good. We just need to have a bit of sunshine and then everyone is out and Darcy's is a great place to grab a coffee and soak up the sun. It also makes this delicious sesame bun that has this Danish cheese called Vesterhavsost. Ask any Dane and they'll tell you it's the best."
Byens Planetorv (Reffen)
"Byens Planetorv is in Reffen, a harbor where there are a lot of houseboats and where you can also swim. Byens Planetorv is a new place, very magical and close to La Banchina — the spot where I love to swim. It's a cafe and it doubles as a venue. The interior is beautiful, it's very edgy and raw, but it's filled with these beautiful warm flowers. I feel like the next couple of summers, this will become a very popular hangout spot."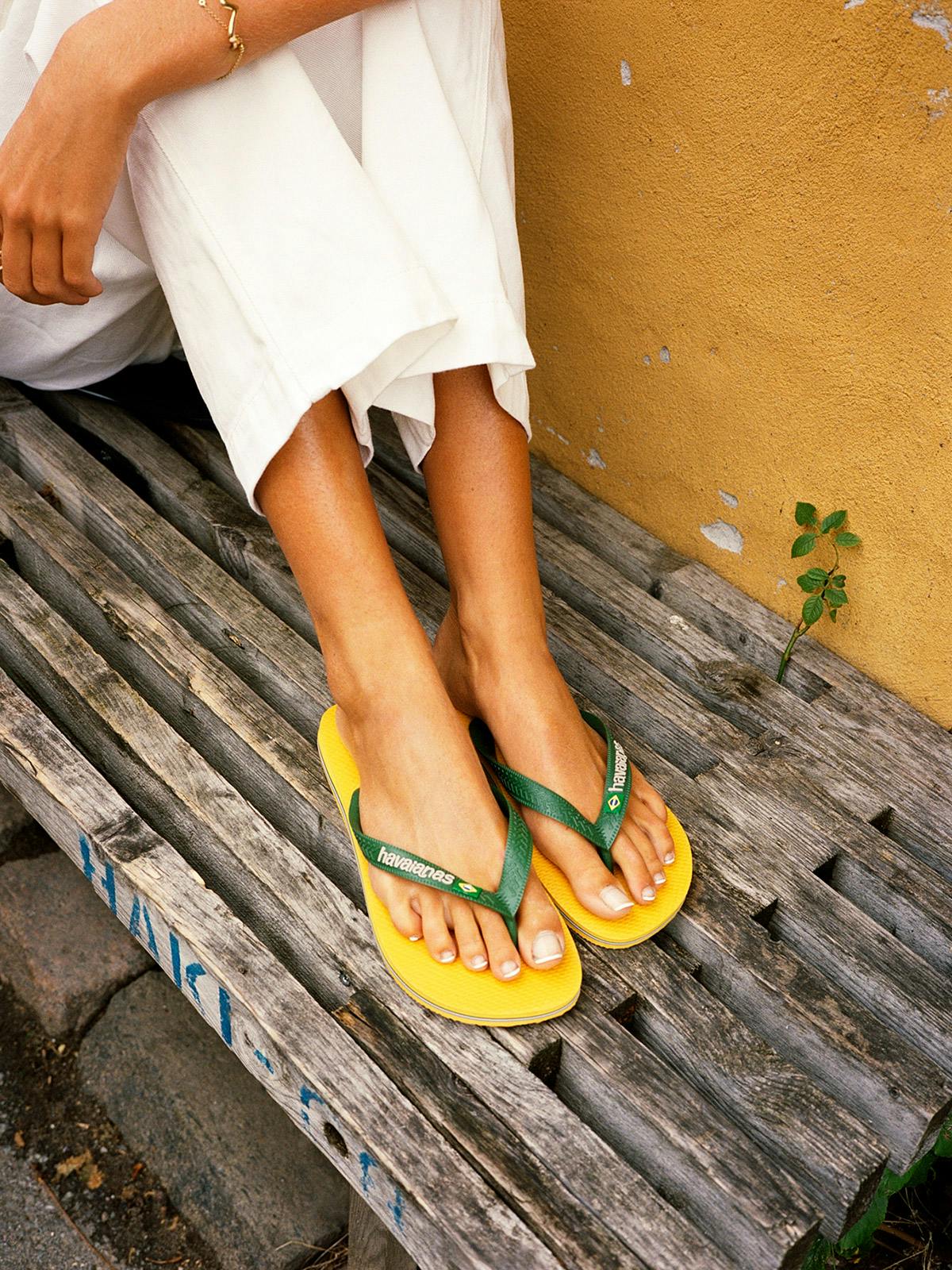 Undici (Christianshavn)
"Undici is perhaps not the most fashionable, fancy place, but if you're a local in Copenhagen you will know it. It's a very cute restaurant and all the old people that have lived in Copenhagen their whole life will come here in the evening and have a beer or a glass of natural wine. It has a limited menu but it's very good. They serve mostly seafood and this good Danish bread. It's become increasingly a cool place to go because it's not cool on the paper, if you know what I mean."
Christianshavn
"Christianshavn is my dream neighborhood to live in. It's the coziest place, it is very like the old Copenhagen. When I was younger, I watched this series with my grandparents called The House at Christianshavn. It's with the most famous Danish actors and actresses from the seventies, it's just about life in Christianshavn. So every time I go there it just reminds me of my grandparents."
Shop Havaianas' latest collection here.