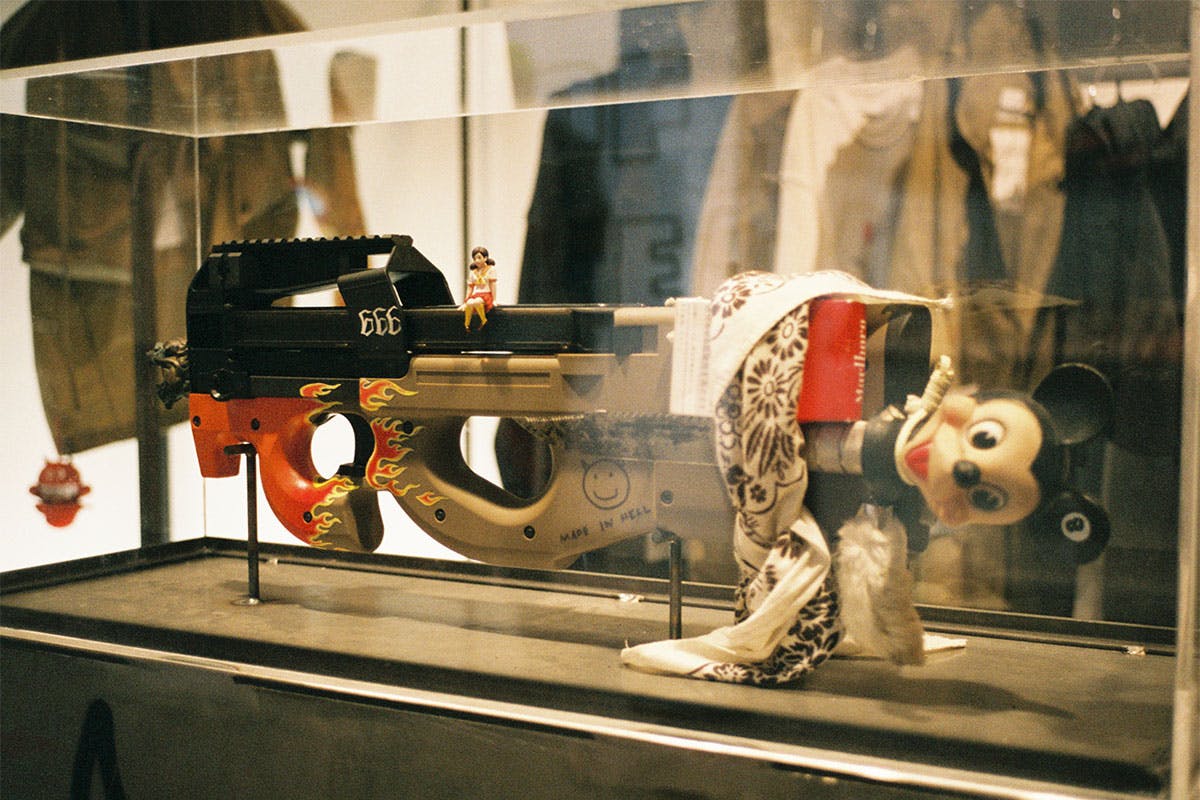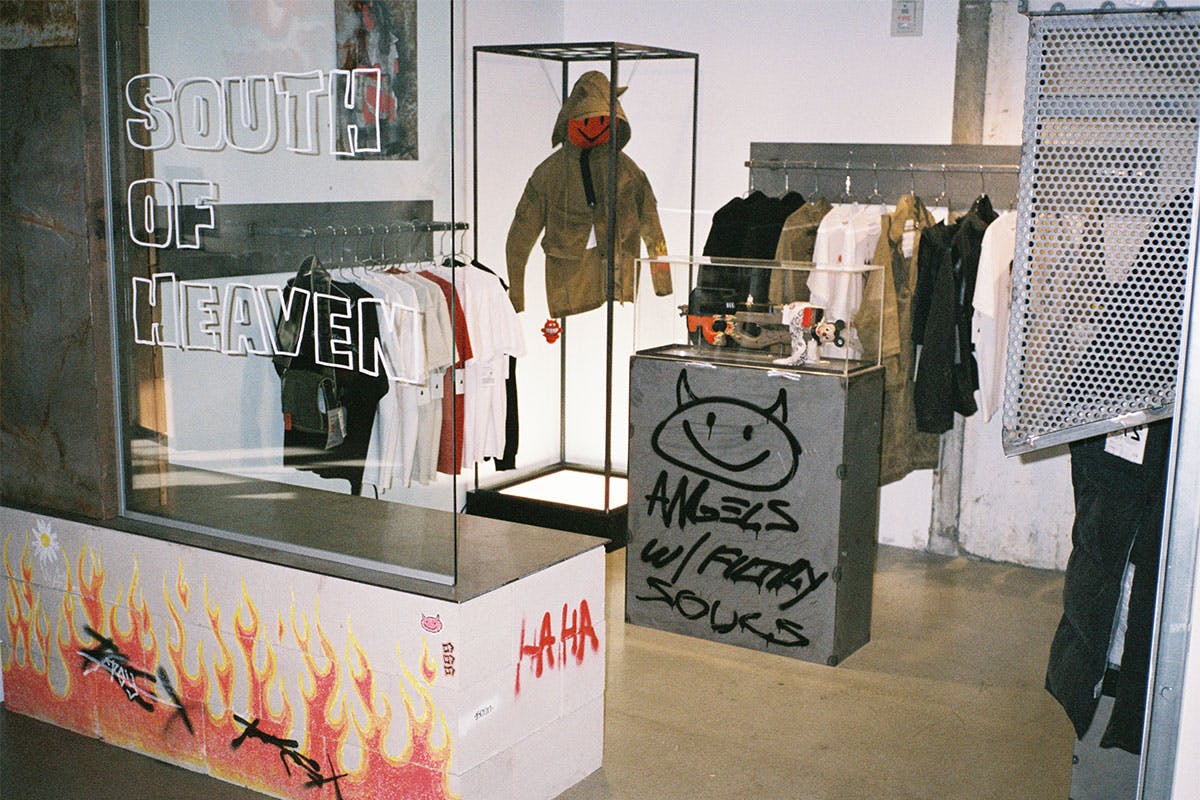 Heightened Sense celebrated the release of its 6th collection with a physical installation pop-up at Bodega's LA store.
Titled "SOUTH OF HEAVEN," the collection illustrates garments as "abandoned armor or relics of a future-past." Heightened Sense creates "highly concentrated garments released in small doses." Each garment is hand-made in LA and individually numbered.
The Bodega installation posed as a physical form of an animated "mini-store," with a custom built "SOUTH OF HEAVEN" entrance, garment displays, a hand-painted P90 sub-machine gun, and augmented reality artifacts.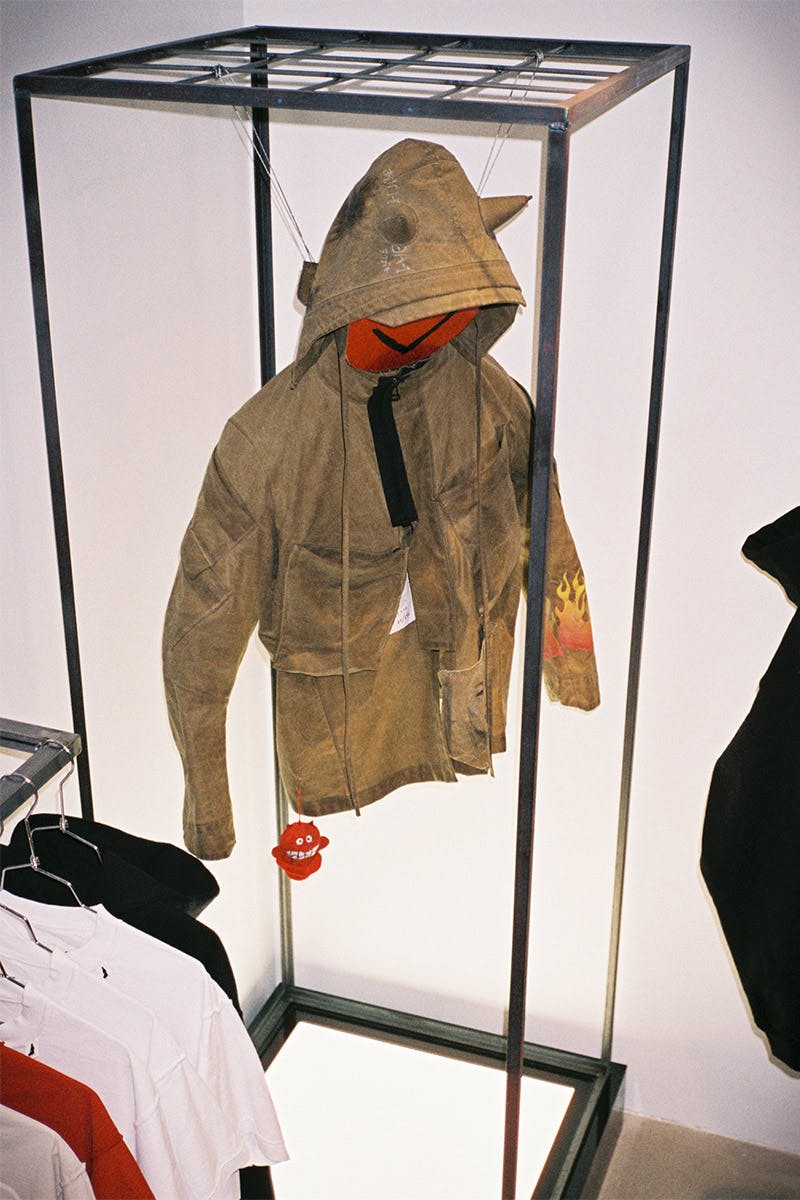 For this collection the brand has utilized a variety of unique and dynamic fabrics: aged, water-resistant waxed cotton canvas; ballistic kevlar denim that changes color over time from UV exposure; Dyneema, a new fabric 15 times stronger than steel; and waxed cotton, stripped of the wax, and then dyed.
The designs themselves are also dynamic: a coat that can be adjusted from a trench coat, to jacket, to vest; a jacket-cum-messenger bag; and a coat with adjustable sleeve lengths. The concept of armor comes into play with a horned headpiece, as well as the technical fabrics utilized throughout the collection.
Stay tuned for further details on the "SOUTH OF HEAVEN" release.
The new Y-3 collection also embraces technical fabrics. See the lookbook here.