Brand: Hender Scheme
Model: Buggs mule
Season: Winter/Spring 2022
Buy: Hender Scheme's web store, COVERCHORD, Architecture + Sneakers
Price: ¥48,400 (about $420)
Editor's Notes: From duck boots to Crocs, Hender Scheme's parodies know no bounds. Hence why we were hardly surprised to see the Japanese brand continue remixing Birkenstock's iconic Boston mule in recent seasons.
However, I was not prepared to witness Hender Scheme's extra-luxurified take on the Boston, the Buggs mule.
To be clear, the Buggs mule isn't as much a Birkenstock homage as Hender Scheme's manual industrial products 24 shoe, which is a direct tribute to the classic Boston.
Still, it takes on some preeeeeetty similar cues so I'd say it falls in nearly the same camp.
It's worth remembering that Hender Scheme doesn't make its shoes the same way as the sneaker and footwear brands it occasionally imitates, though: all Hender Scheme kicks are benchmade in Japan with premium materials sourced from local tanneries and craftspeople, lending the resulting product an artisanal feel.
Handstitched leather or Vibram out soles further distinguish the MIP products from the shoes that inspire them.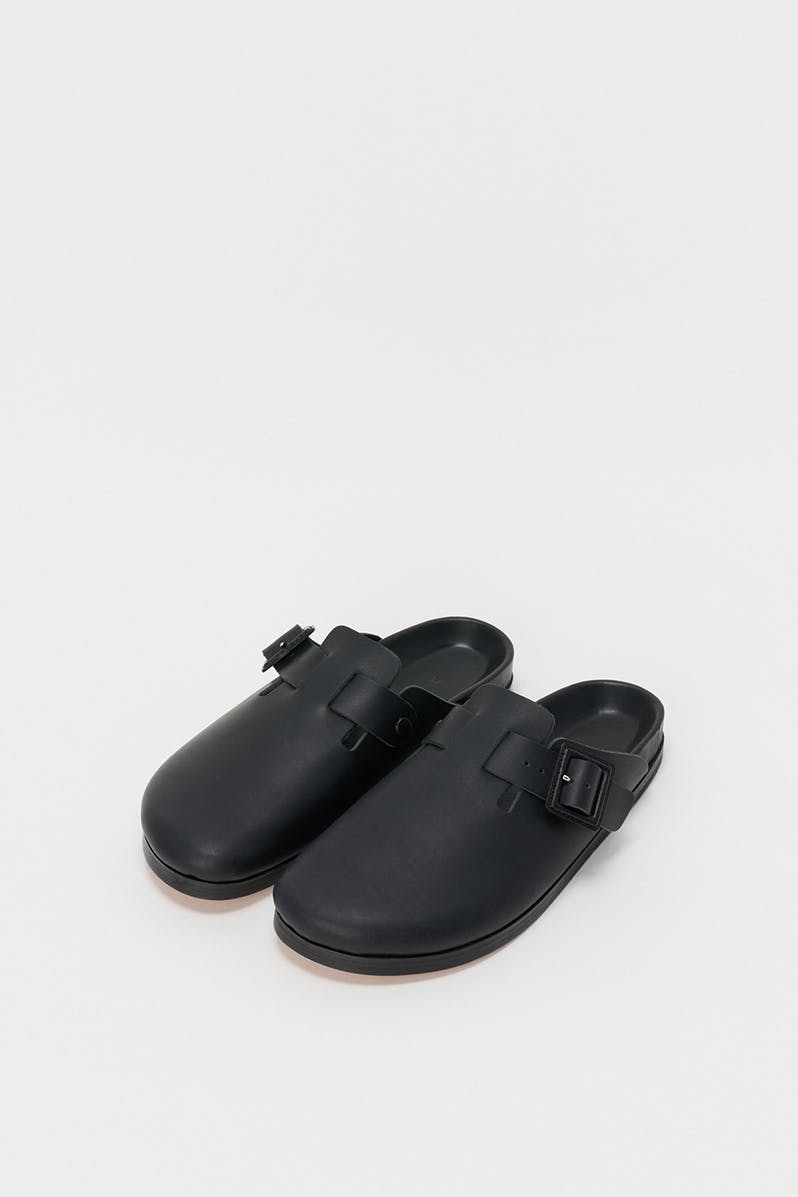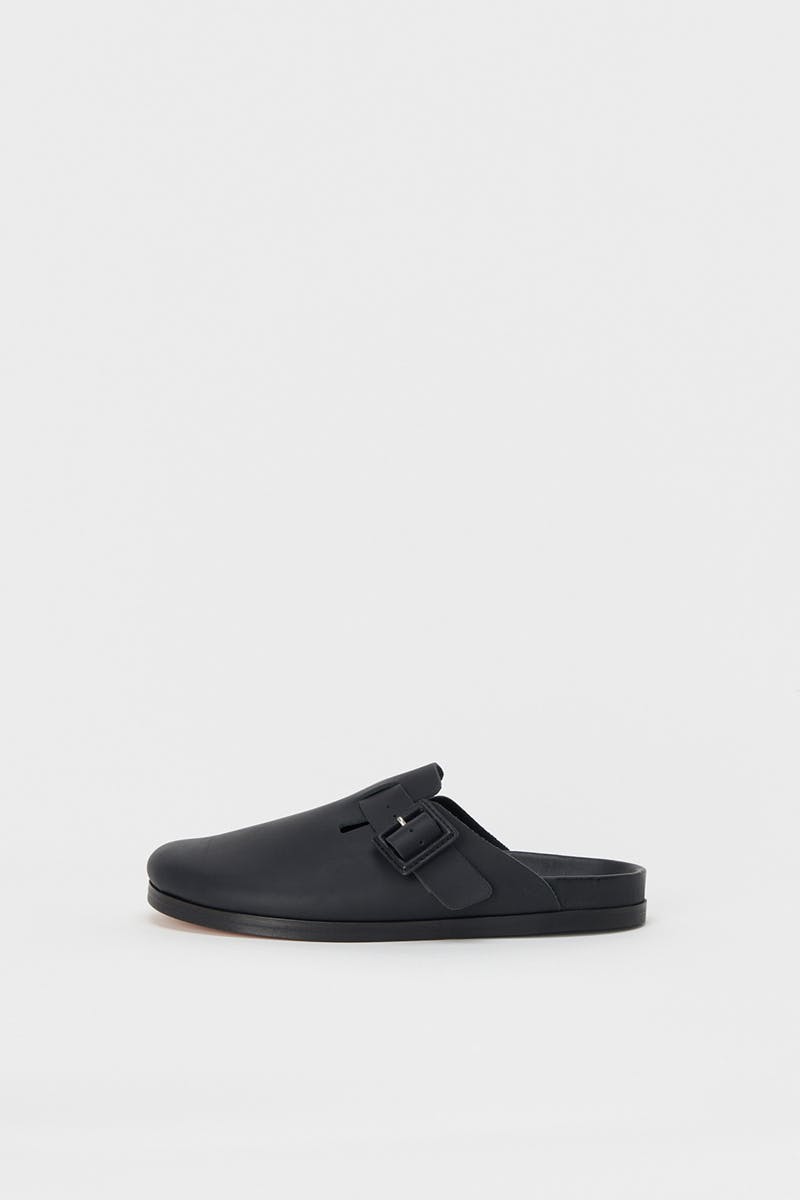 The Buggs mule sports a grippy Vibram underneath and its smooth leather upper is a far cry from the more utilitarian hides that shod Birkenstock's slip-ons.
Fine silver hardware, white contrast stitching, and a delicate punch-out medallion at the toe lend the Buggs ample elegance, reiterating that though it may be inspired by the shoe of the people, it's more of an upper crust delight.
It's also a bit slimmer than the Boston in profile, though not by too much.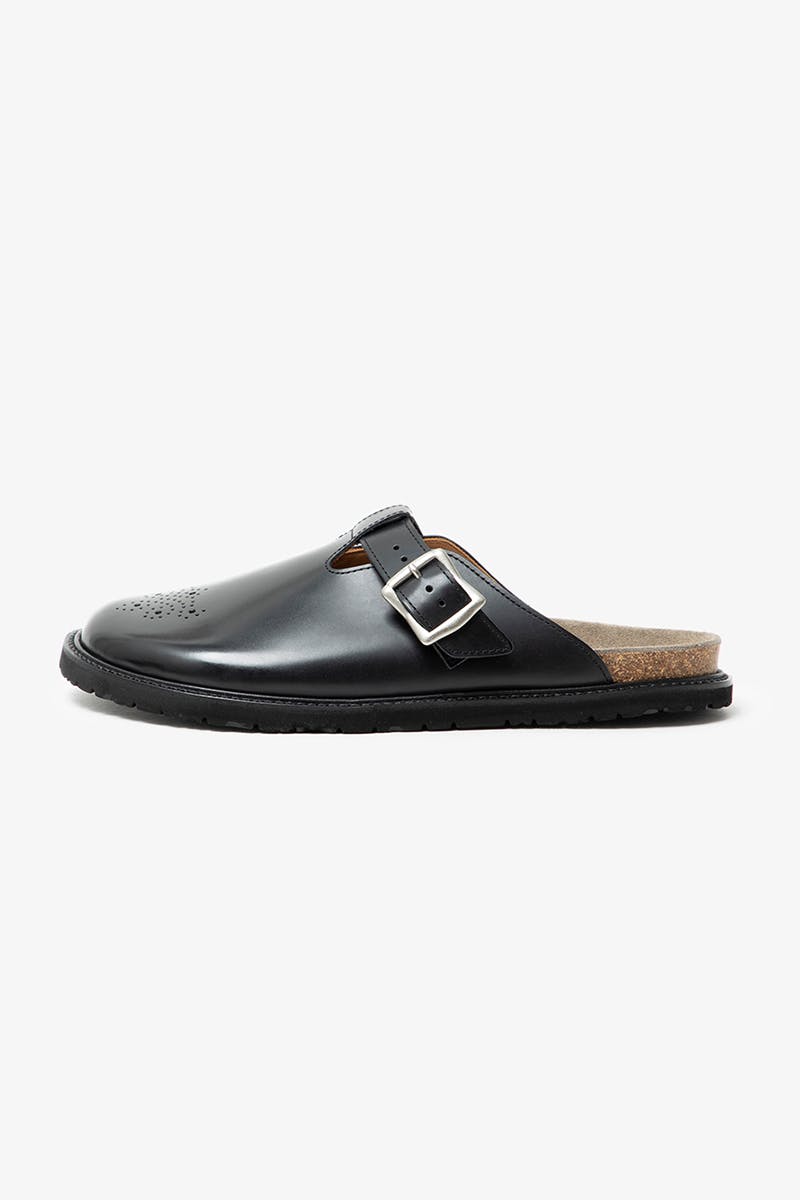 I love Hender Scheme's quietly opulent footwear, for sure, but I'm an ardent Birkenstock wearer and can't imagine ever swapping over to something as fancy as the Buggs for daily wear, despite its likely comfortable cork footbed.
It's a good attempt and a handsome shoe in its own right but nothing beats the beauty of well-loved Birks.
Hender Scheme recently collaborated with Clarks on some luxe Desert Boots not too dissimilar from the OG design but I often find that its collaborative product pales to its in-house design.
The same certainly cannot be said for Birkenstock, though. The German company unveiled a truly amazing Dior partnership in January, with its timeless mules transformed into luxe all-terrain footwear by way of ample straps and buckles.