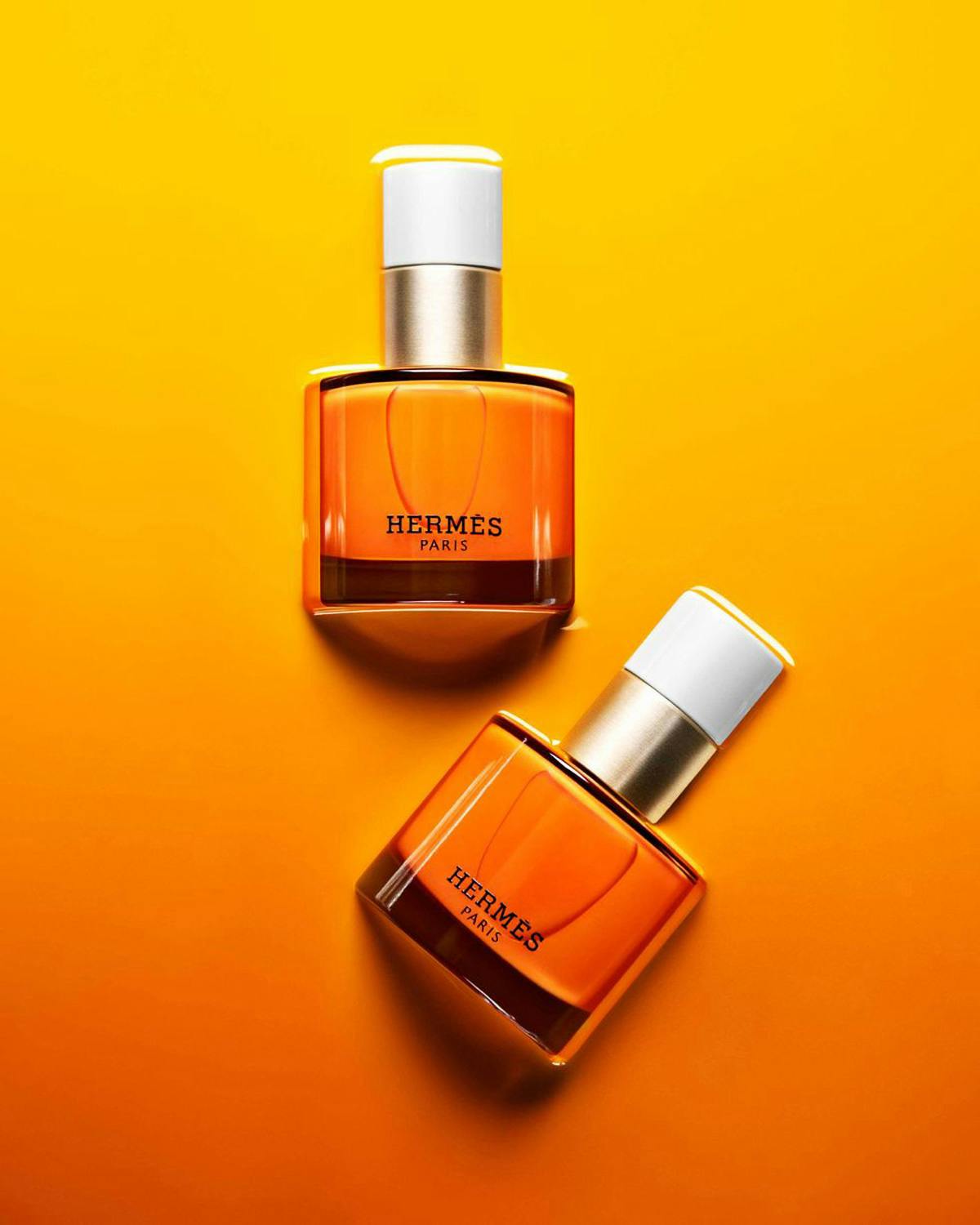 We've never looked down at our hands, sighed, and wished our manicure matched our Birkin, but the uber-wealthy will be pleased to learn that Hermès is launching a line of nail polish.
On October 15, the French house will expand its beauty imprint with a collection of 24 lacquers, plus nail brushes and other manicure tools that harken to the label's equestrian heritage (because the superrich want to treat their hands like horse hooves, apparently).
The crown jewel of the collection is a nail enamel that replicates Hermès' signature shade of orange. The tangerine hue is also applied to what we can only assume is the fanciest nail file in existence.
Hermès is a fairly classic brand and its preliminary campaign follows suit, leaning into classically opulent imagery and casting. The latter, though, stands in sharp contrast with a slew of peer beauty brands — most recently, YSL Beauty — that have marketed to customers across the gender spectrum.
Manicure tools don't hold the same gendered connotations as, say, eyeshadow or lipstick, rendering the product category prime ground to experiment with unisex wares.
It's fairly commonplace nowadays to see men wearing nail polish — A$AP Rocky, Harry Styles, and Post Malone are only a few male celebs who flaunt enviable manicures. Lil Yachty even launched his own nail polish brand, Crete, which boasts the Telfar-esque slogan, "For You. Not Them."
That's not to say that Hermès has intentionally set out to exclude certain demographics from its new manicure line — in fact, the brand would be foolish to stray too far from its roots in exclusive elegance. As its financials show, the company dominates the realm.
In line with Hermès' reputation, the label's nail polish will set you back $45 a bottle — much more affordable than a Birkin, but a price tag that cements its status as a luxury all the same.