Herno's new collection will help you keep the rainy-day blues at bay. The legacy brand is back with a versatile offering of all-weather pieces, delivering classic Italian dolce vita style, combined with new and improved modern fabric technology.
Founded in the northern Italian town of Lesa in 1948 by Giuseppe Marenzi and his wife Alessandra Diana, Herno started out during Italy's post-war economic boom. The brand was built entirely around water — the nearby lakes and rivers served as inspiration for the creation of its signature raincoats and outerwear pieces. The brand also used crafty techniques to deliver innovative products using available resources, such as treating cotton for its garments with castor oil sourced from abandoned warplanes. These days, the plane oil isn't exactly part of the process anymore, but the entrepreneurial spirit remains.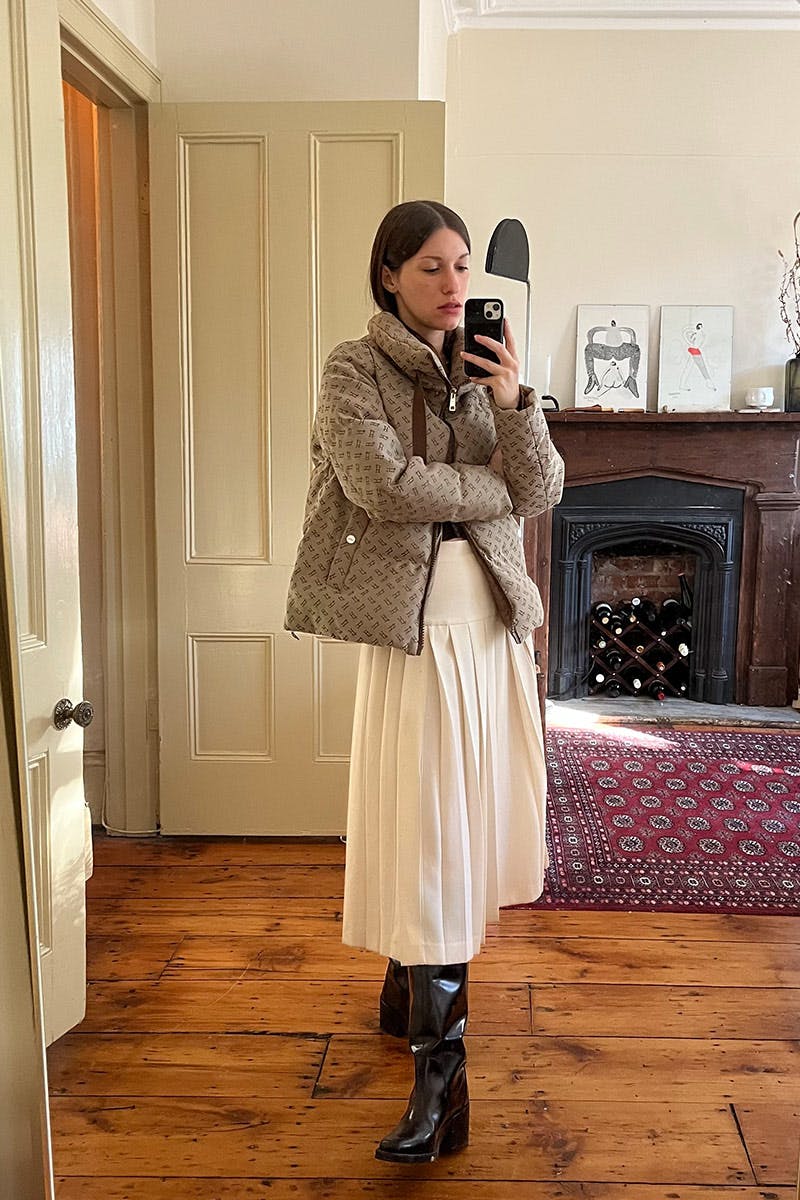 This season, the brand's classic high-performance pieces are rejuvenated — there are winter trench coats and raincoats in rainproof treated cotton, field jackets in laser-cut wool, bomber jackets, blazers, bench parkas, down jackets, and more. Delivered in dark colors, from black to navy blue and olive green, the collection is made from materials ranging from classic cashmere, silk, and wool, to newer fabrics such as e-skin synthetic leather.
Since the jackets definitely aren't made to be sitting inside, staying warm and dry all day, we partnered with emerging talents Sissy Chacon, Tony Tran, Laura Reilly, Kate Mao, Aaron Levine, and Jerome Parker to show them off and give you a glimpse of the styling opportunities that await.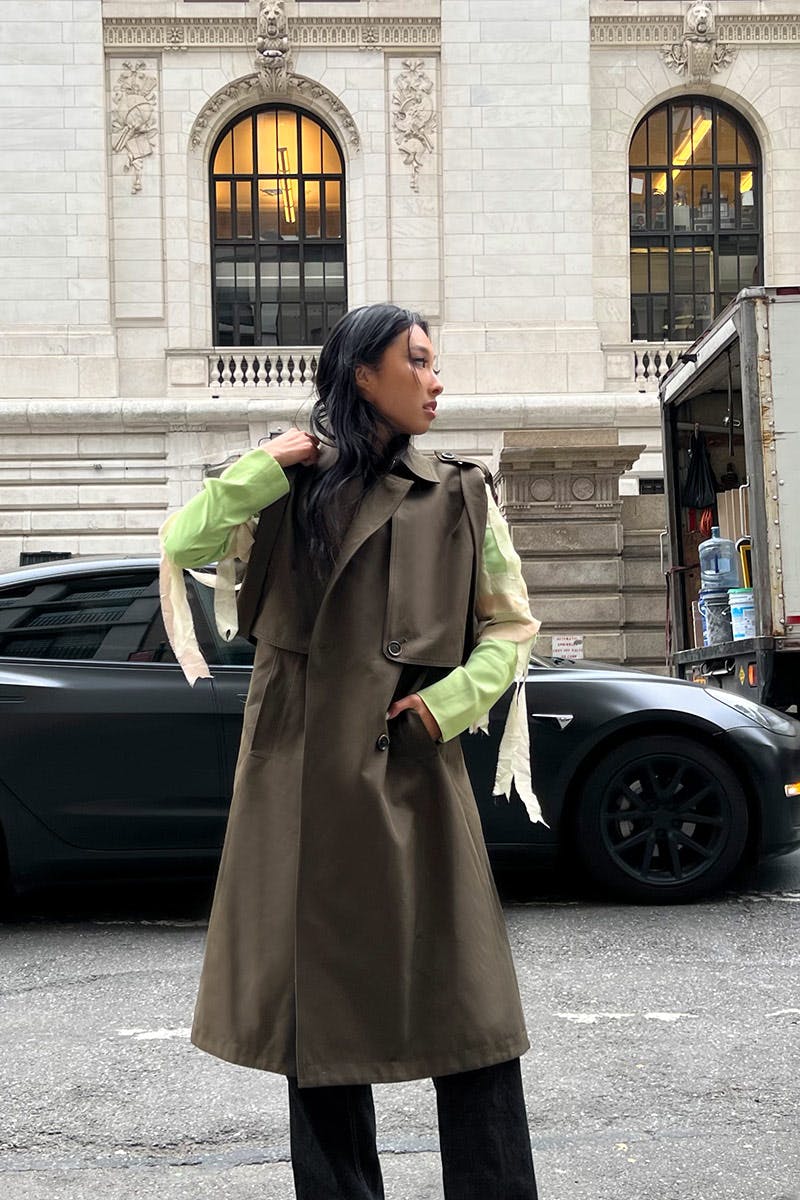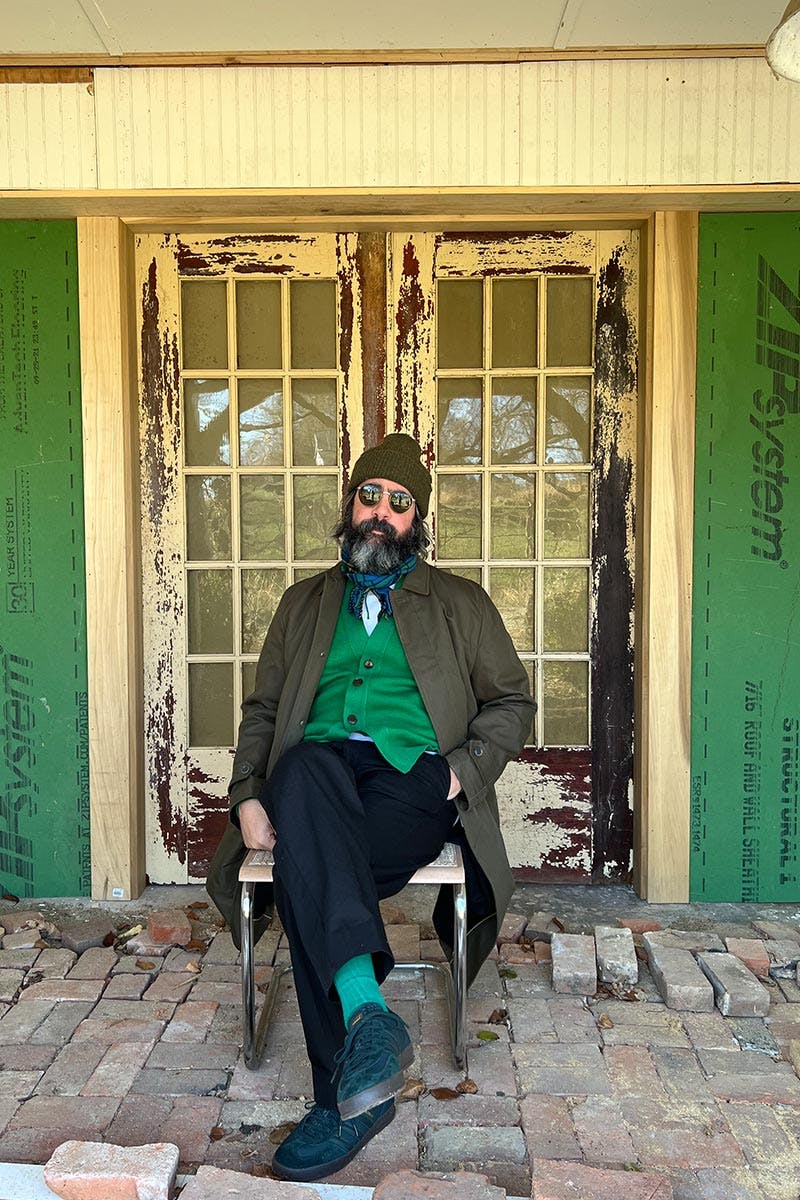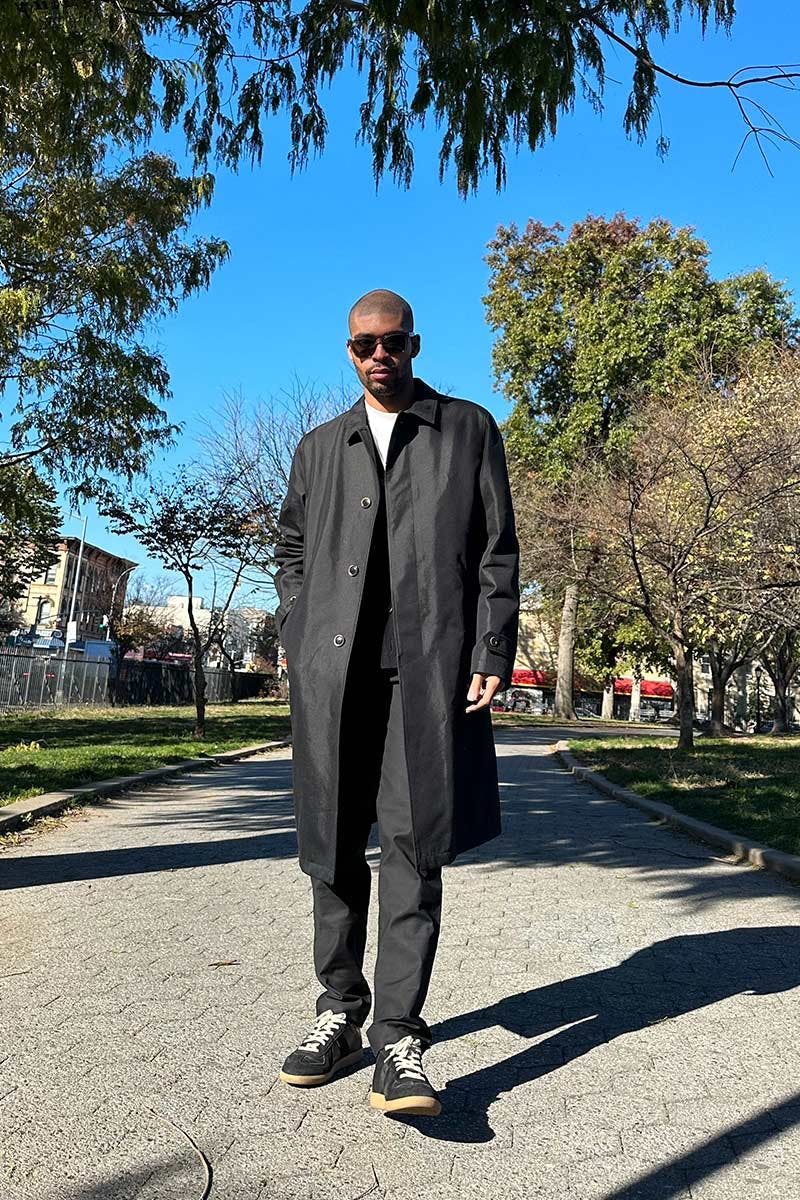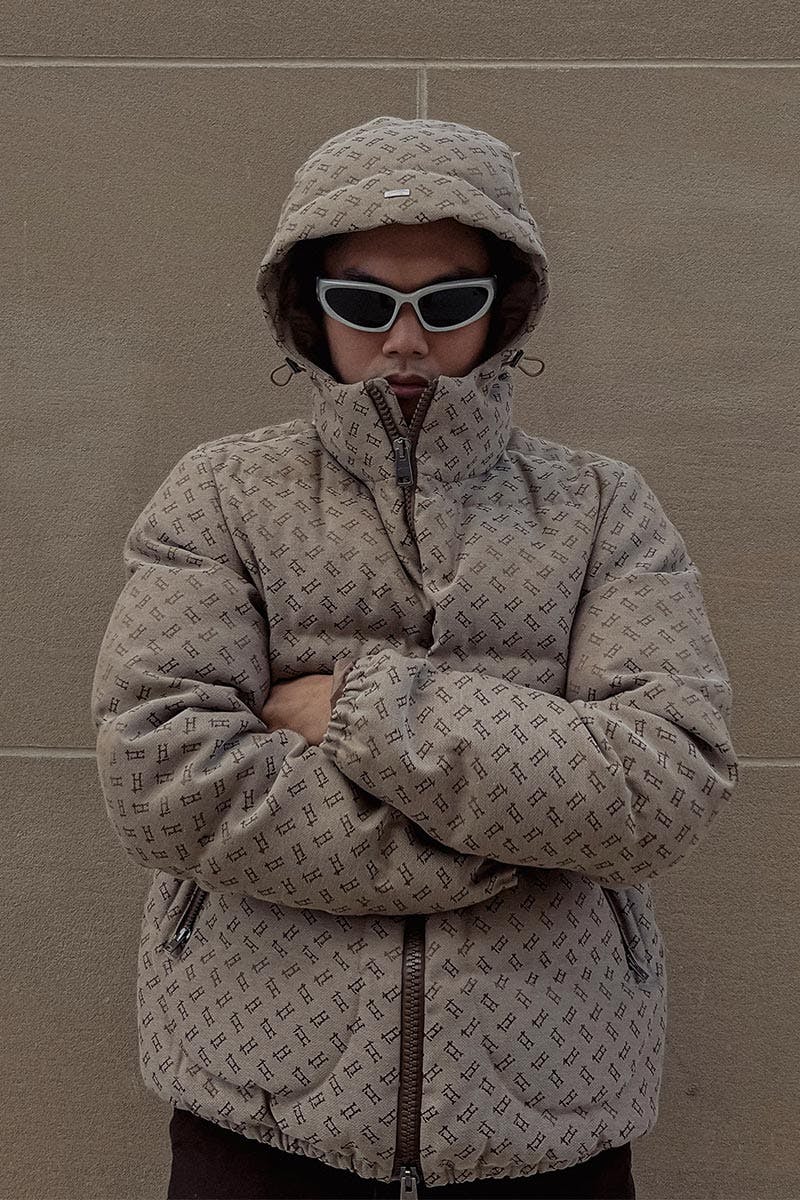 Herno's new collection is available in stores and online now.