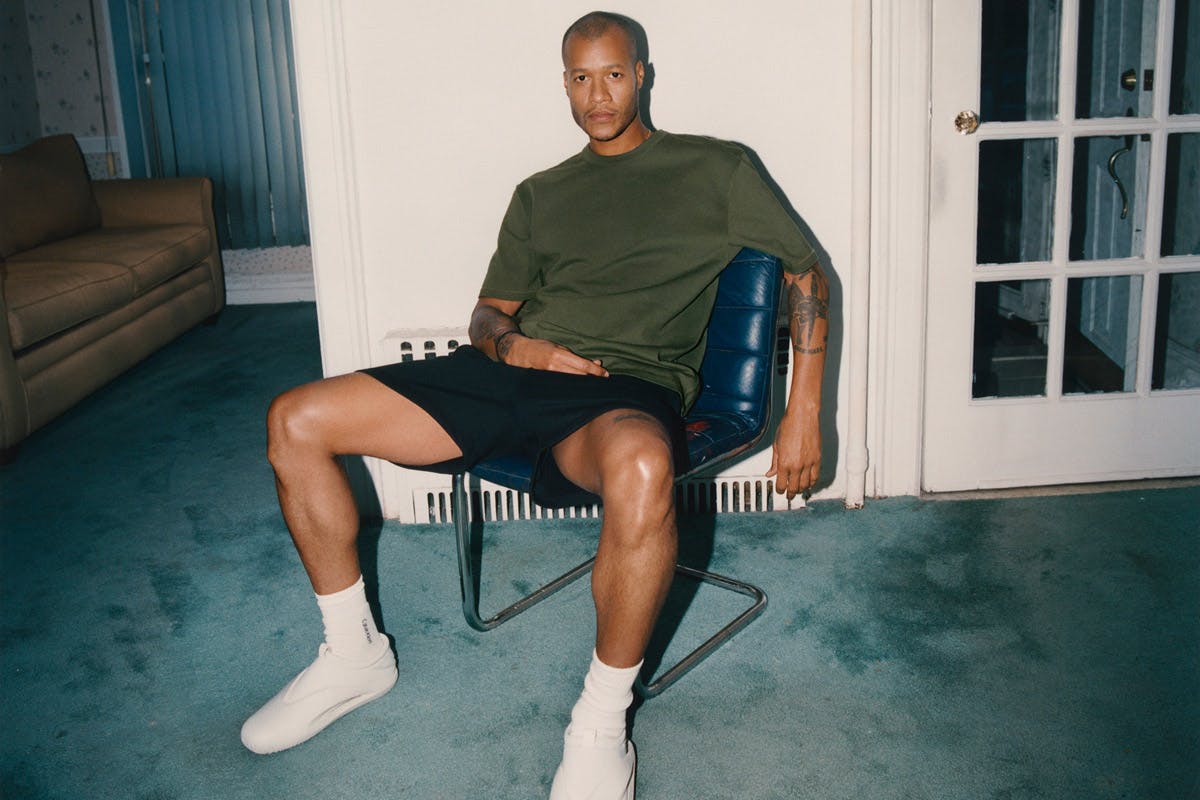 Can the perfect white tee ever truly exist? Like the possibility of extraterrestrial life or figuring out who built the pyramids, it's a question mankind has pondered for centuries. For Heron Preston, trying to find an answer has become an obsession. Ably assisted by Calvin Klein, he just might have cracked it.
Teaming up with the New York powerhouse as creative consultant for one of his biggest projects so far, Preston has readied a collection of unisex basics that are season immune. He's been on a "less is more" tip for a while now (this extends to personal style) which no doubt bodes well when working under a legendary brand that has come to epitomize simplicity and minimalism. "As a student of sustainability in fashion, I felt I was doing too much," explains the former Nike man over a video call. "My collections grew to be like 500 pieces all of a sudden — I thought, 'how can the consumer handle all of this?' I was already thinking about reducing things down to the very best pieces within my own brand. Then Calvin Klein called."
Coming up with an essentials line has always struck me as a deceptively difficult task — how do you stand out from the fierce competition, putting a personal twist on pieces that should be nondescript by their very nature? It's a careful balancing act; design at a foundational level. "I didn't want to touch the product too much, I just wanted to elevate it," says Preston, using an example of how he adapts workwear to the Parisian runway for his eponymous label. Rather than reinvent the wheel, he found himself spending an inordinate amount of time in the archive doing diligence, figuring out ways to leave a mark without contaminating the unfuckwithable core product. His touch manifests in little easter eggs throughout: See the floss-thin orange line on the underwear that catches the eye "like when a skater sags their pants," or the small jacket embroidery he says is akin to a Sriracha stain. Such flourishes come from a place of tongue-in-cheek frivolity that only a streetwear old-timer could deliver. See also the campaign, featuring Lil Uzi Vert and Nas, as well as upcoming talent such as Pretty Sick's Sabrina Fuentes.
With Covid-19 numbers falling and the vaccine roll-out in full swing, more than a few hopeful souls have speculated a year of pent-up frustration could be unleashed this summer. Baking banana bread at home? Forget it, the clubs are back. The only question is, what will we wear? According to Preston, perhaps barely anything at all. No, really.
"The whole 'underwear as outerwear' idea came out of styling exercises; playful moments in the studio. We started discovering these themes naturally through layering experiments: bras on top of different pieces, etc. When we stumbled upon it, there were high-fives all around, then it became a real concept we designed into storytelling." You might call it a happy accident, but isn't that the entire point of collaboration? Jacob Jordan, Global Chief Merchant, Head of Product Strategy & New Product Ventures at Calvin Klein thinks so.
"Heron's lens, that's his filter — looking at something really iconic to the brand. [It's about] two people looking at something they couldn't necessarily have done on their own. We've been making underwear for a long time; sometimes you get so close to it that you have a very specific approach. To have Heron come in and respect that while showcasing a very different way of working is super exciting."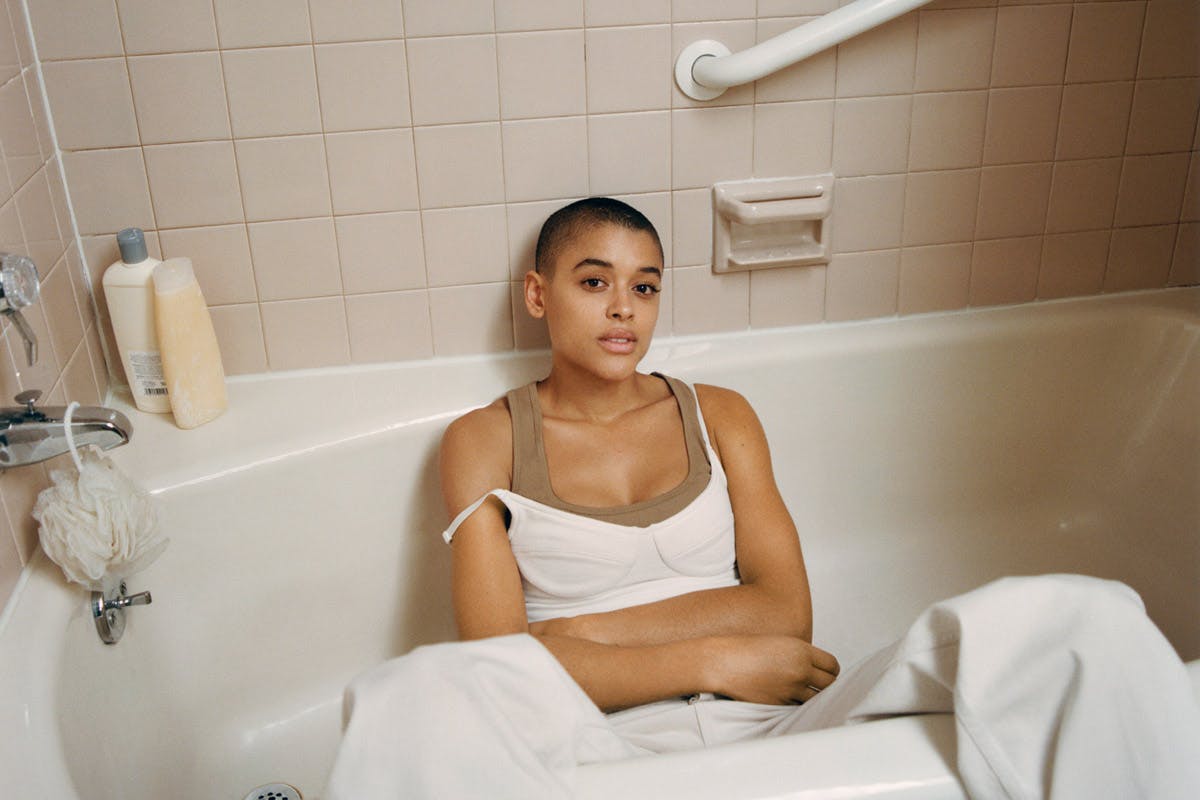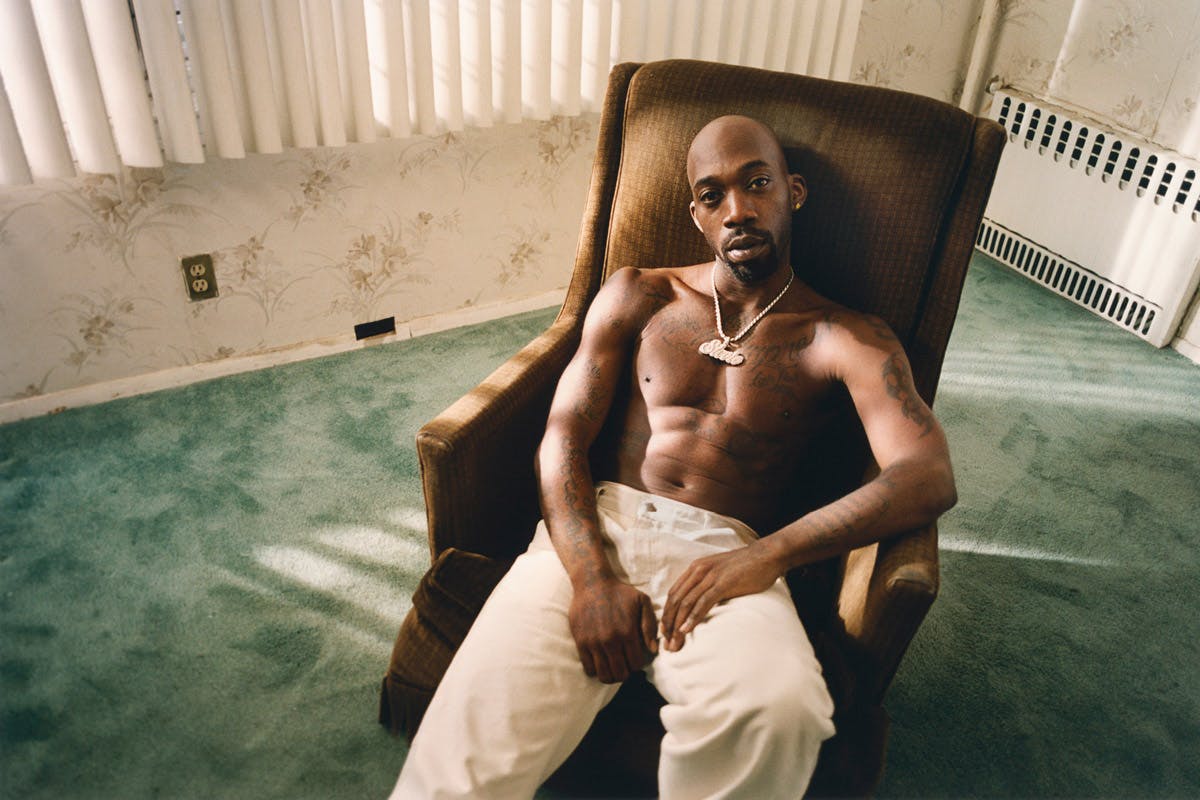 It would be remiss to talk about Calvin Klein in any capacity without mentioning the denim, particularly when Preston is evidently so stoked on it. "I was really interested in a great fitting denim that everyone could fall in love with," he explains. "Aside from the fit that we spent countless hours on, I wanted to include little design details that aren't necessarily traditional, like the label on the opposite side, turned inside out." In addition to a belting cropped jacket, there are also some raw jeans, which may or may not light a fire under the #sickfades community that's been keeping a low-profile since peaking in popularity circa 2015.
But to get back to the main question: Is the perfect white tee a fantasy or reality? According to Preston, his latest attempts — one lightweight; one heavyweight, each with a thick ribbed collar — is the closest he's come. Of more importance is the fact that after going down the big-name designer route, Calvin Klein appears to have found a model of bringing talent into the company works. Heron Preston is the first-ever collaborator. He won't be the last.
Shop Heron Preston for Calvin Klein over at Calvin Klein now.