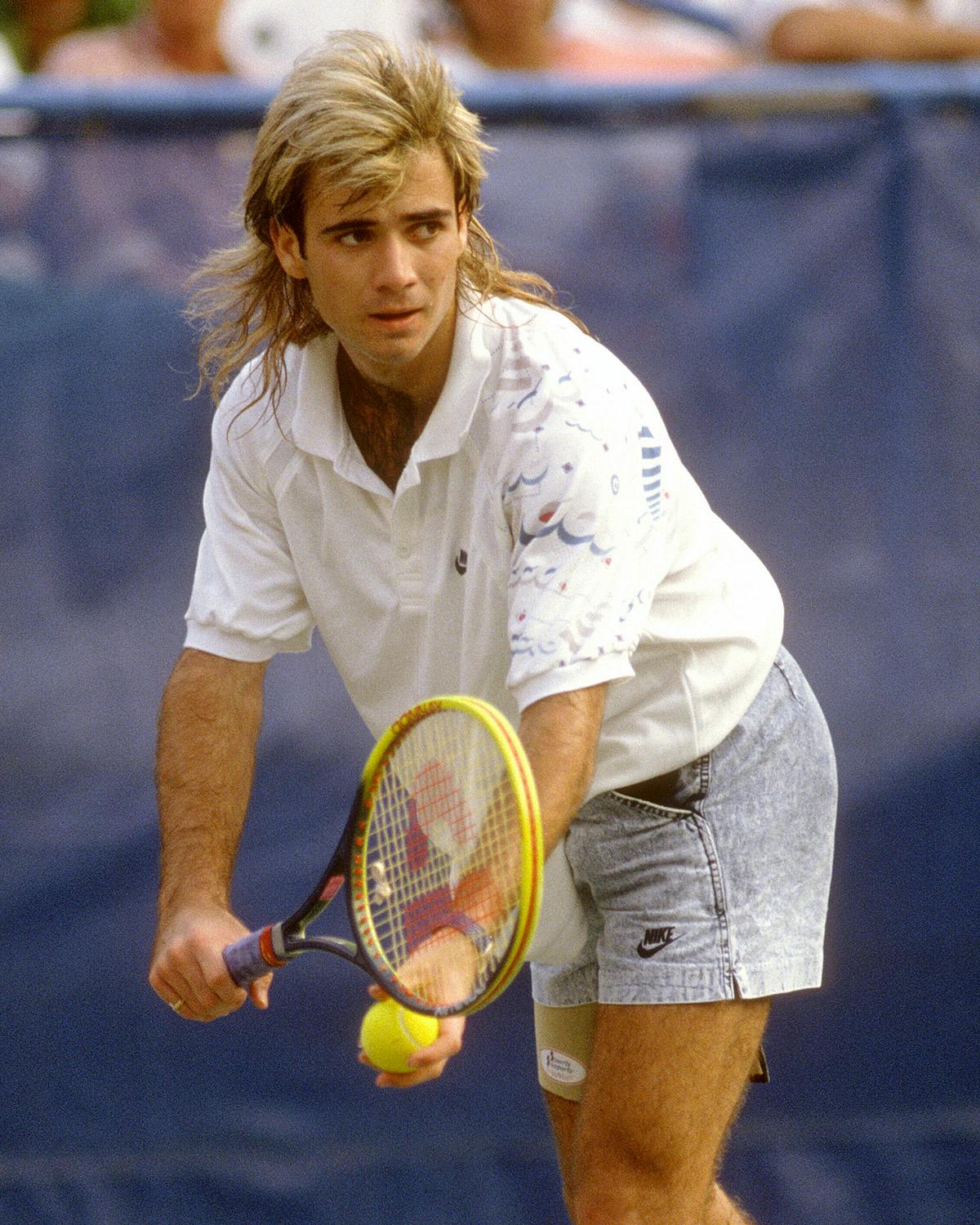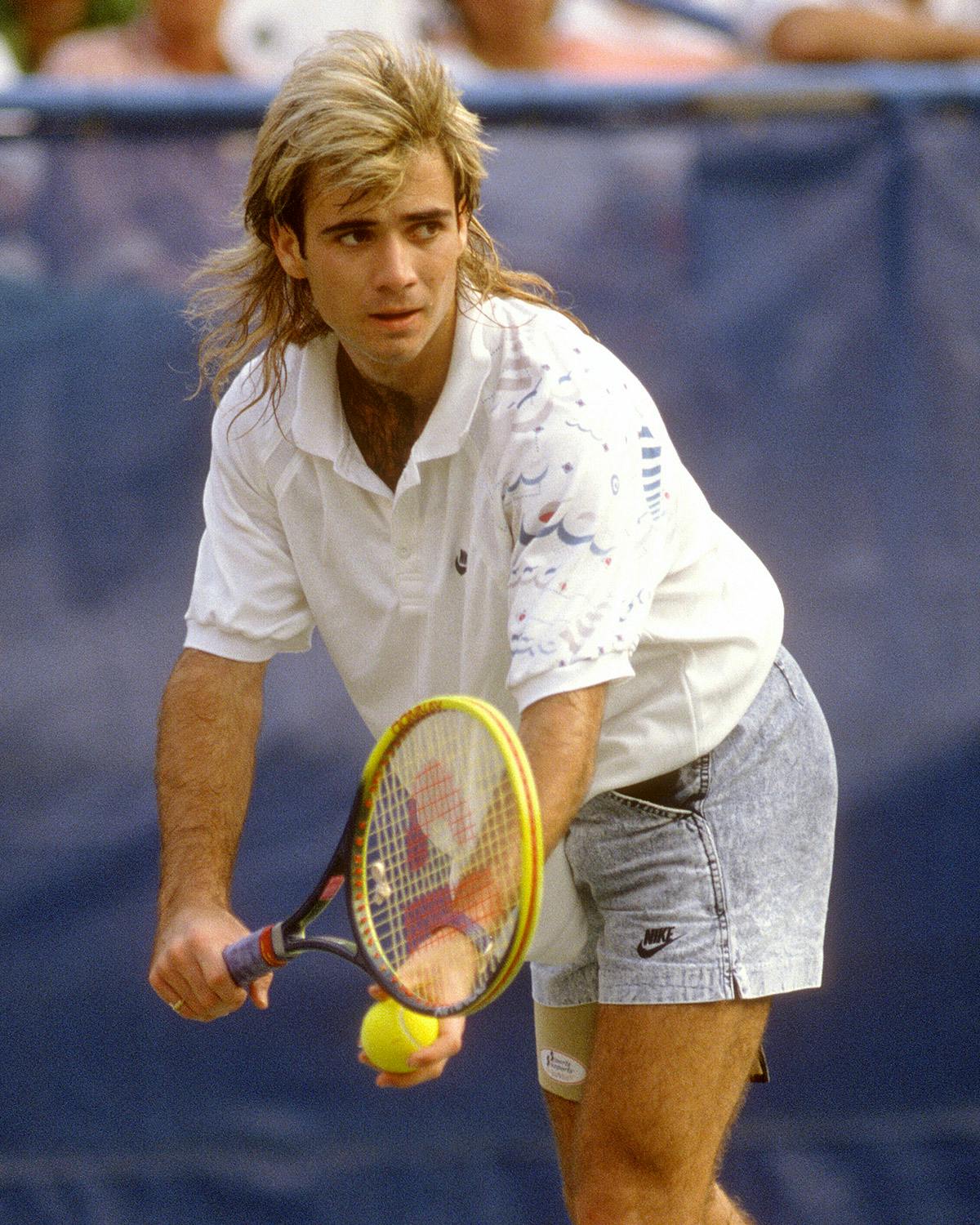 Edit: This article was first published last year, but as summer approaches, the time has come once again to reconsider denim shorts.
There are some things in this world that I dogmatically do not fuck with: craft beer, the concept of steampunk, truffle oil, beard culture, double monk shoes, the music of ABBA (except for The Visitors). Until recently, denim shorts would have propped up that list, but then I remembered... Andre Agassi.
If he was before your time, Agassi was a tennis player who hated tennis. Pushed into the sport by his disciplinarian father at a young age, he sought rebellion through sartorial bombast, making the transition from sportsman to pop icon thanks to his piercings, mullet haircut, lurid sneakers, and of course, acid wash denim shorts. Such was the Las Vegas Kid's distaste for tennis' stuffy conservatism, he even refused to play at Wimbledon between 1988 and 1990 because of its all-white dress code — this despite being ranked number three in the world at the time.
Ask any guy which season is the hardest to dress for and they'll invariably answer summer. Interrogate them further on the trickiest item of clothing to nail, and they'll say shorts. I mean, where do you even begin? Shorts, in all their controversial, hard-to-nail glory, are basically a separate discourse from the broader fashion conversation. Denim shorts, however, are just pure taboo. Castigated and reviled globally, they're persona non grata in the age of big fits. But hear me out.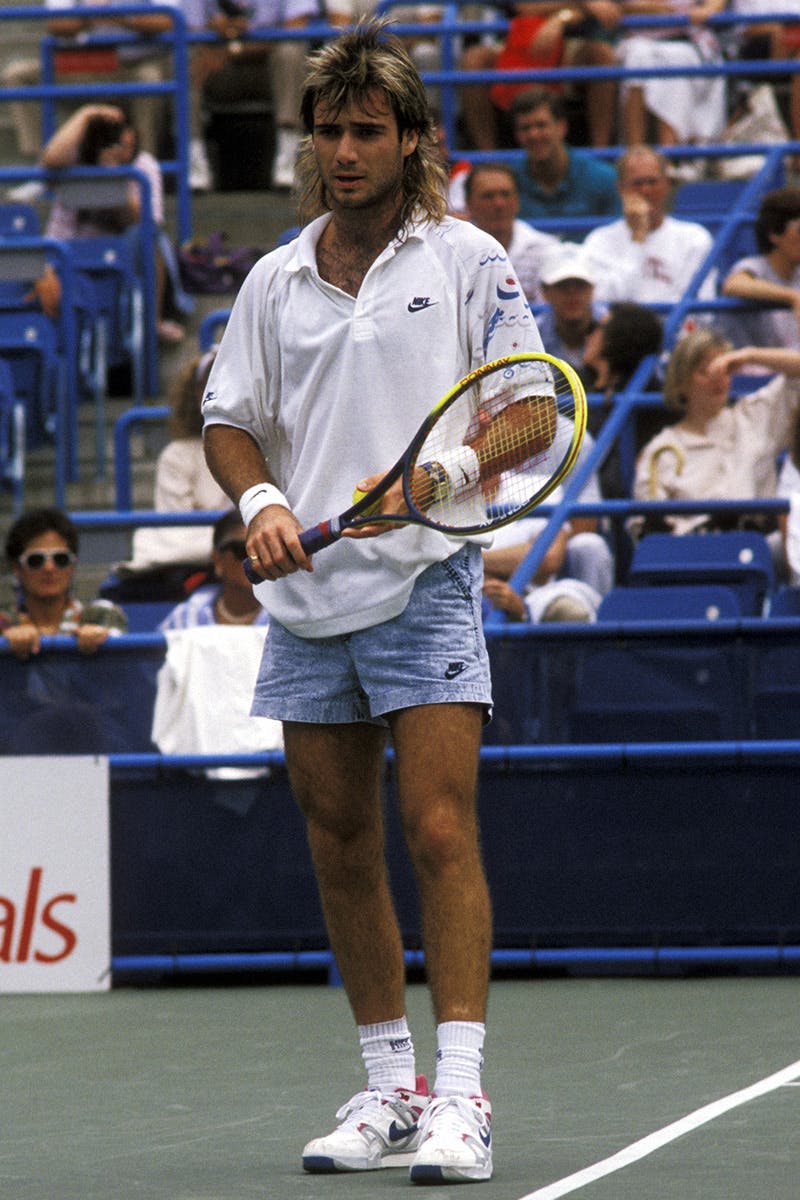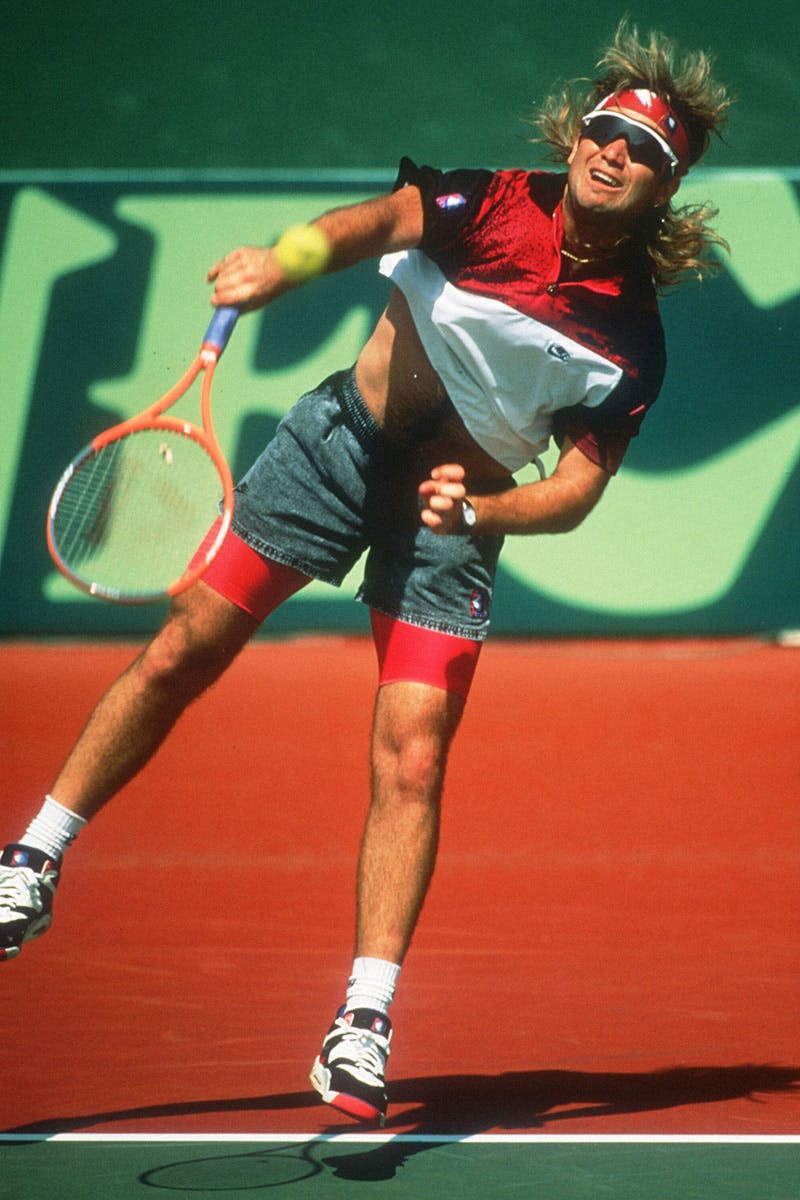 All clothing is interlinked, but shorts and footwear share a critically symbiotic relationship where one is utterly dependent on the other for survival. Both need to be 100 percent bang on with zero margin for error, lest the rest of your look crumble like a cramping player in the fifth set at Arthur Ashe. Loafers and mules — footwear's new Federer and Nadal — can work, but I still prefer a skate shoe.
Ostensibly, tennis and skateboarding are poles apart. The former is the gentlemen's game played by upper-class toffs while the latter has been traditionally viewed as anti-authority. But if there's one thing that unites the two, it's dope style — be it crisp whites, baggy hoodies, or in Agassi's case, denim shorts.
Back in 1994, as the high-fashion vultures were almost done picking the last remaining marrow from the bones of the grunge movement, Agassi presided over a typically contentious range that arrived with the mantra "Tennis Sucks," a line designed to emphasize the contrast between him and the strait-laced Pete Sampras, who opted for the altogether preppier Nike Court collection. As soon as Nike made it available in stores, Agassi would never be seen in it again — "Mr. Agassi refuses to look like everyone else," said a company spokeswoman at the time. Instead, he'd be seen wearing a stripey getup that, although without denim shorts, was dripping in rebellion. "I wanted something that guys could wear skateboarding," remarked the world number one.
Denim shorts, particularly the longer kind, have always been popular with skaters, and the torch is carried today by brands like Polar, Pop Trading Co., and Palace. Coming back to footwear — a pair of Vans look great with jorts, but trust me, Converse are even better. Everyone love Chucks, yet it would be remiss to not mention the perpetually underrated Jack Purcell — a silhouette created by a badminton player but adopted by skaters, thanks to its awesome board feel. With a slightly longer, frayed leg, they're the perfect summer look and dovetail with a hoodie, T-shirt, or even a camp collar. Making your own cut-offs is a risky move, but hey, with plenty of time to kill, there's no harm in giving it a go. Get the combination right and it's game, set and match.
Browse a selection of the best denim shorts below
Want to keep browsing? Head to the Highsnobiety Shop for more products that we love. Highsnobiety has affiliate marketing partnerships, which means we may receive a commission from your purchase.