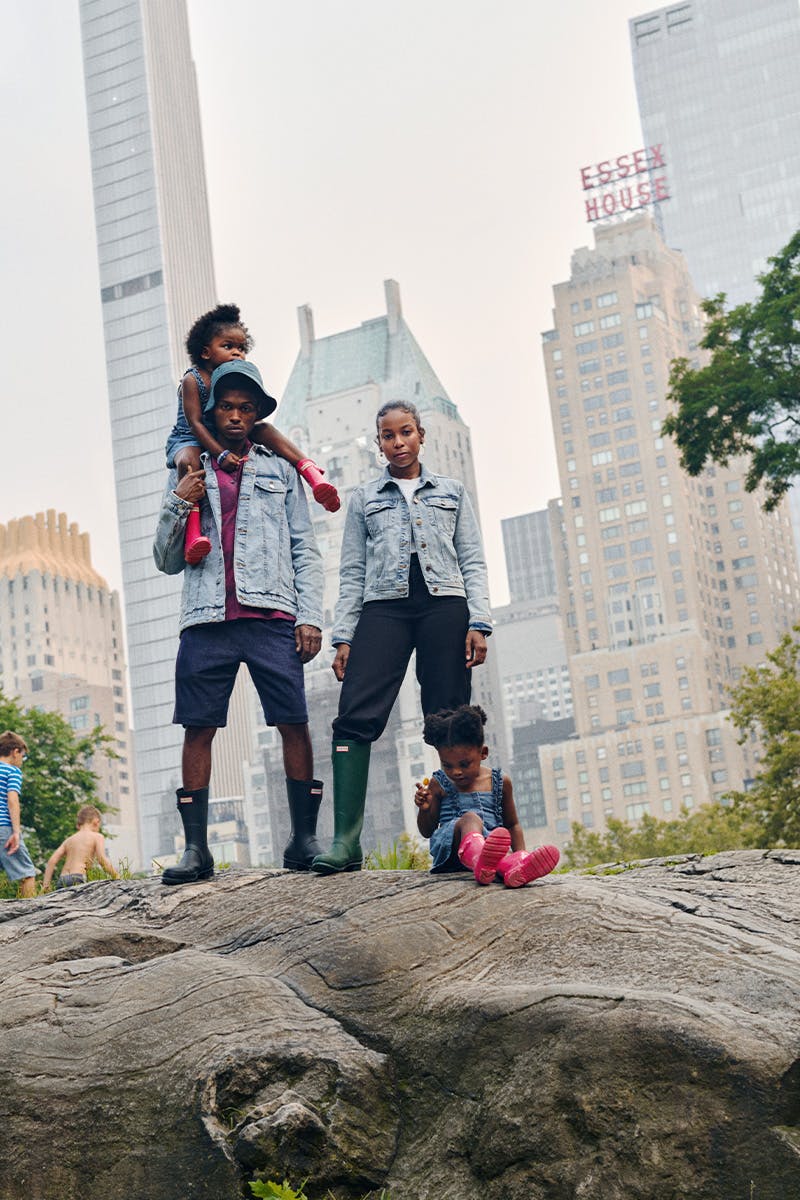 Fashion is not what it once was. Following the COVID-19 pandemic, consumers are valuing comfort and functionality over style, with loungewear, activewear, and outdoor wear seeing huge growth throughout the past year.
The pandemic has not only changed the consumer, but it has also forced brands to re-think. One of those brands is British footwear label Hunter, known for its signature Wellington boots. But why does a brand established as early as 1856 rebrand?
For Hunter, it was an important decision that involved securing a new team to push boundaries for the label, and grow it beyond just its classic rubber shoes. "As we have been reflecting on personal change, it made sense to look at how the Hunter brand needed to evolve in this next chapter both in terms of our creative identity, our conversation, and of course our products," said new CMO Claudia Plant, who's got an impressive resume that includes being a founding member of luxury retailer Net-A-Porter, as well as Senior Vice President of Brand Experience at Burberry.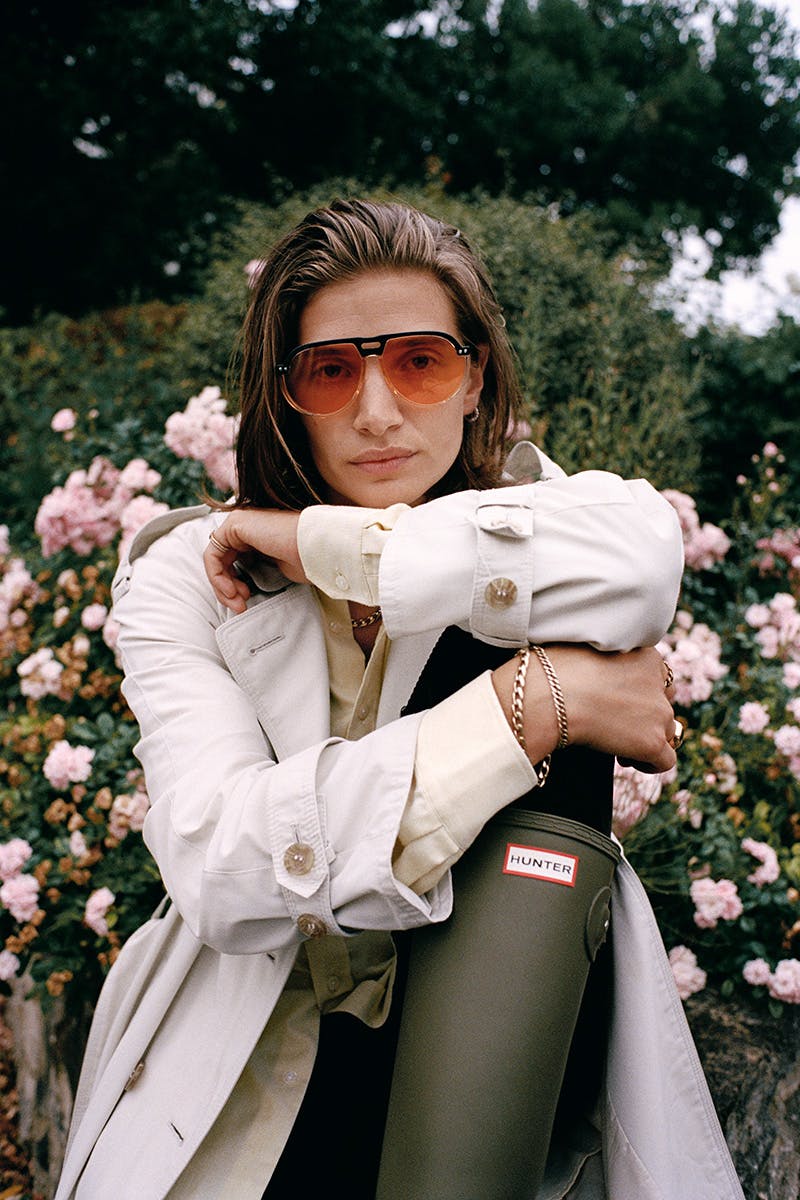 "While the Hunter brand was born 165 years ago, our iconic Original Tall Wellington boot was actually first introduced in 1956, when the durable rubber boot became a favourite for people in the countryside. Throughout our history, off-duty Royals, rock stars and models have turned to Hunter," Plant tells us.
The shoe has become synonymous with the brand and has famously been worn by fashion icons such as Kate Moss, as well as Princess Diana. But is the Wellington boot meant to be a fashionable silhouette? "Internally, we don't think of Hunter as a  fashion brand. We actually see Hunter as a brand that fashion consumers wear when they are NOT wearing fashion," Plant continues. "We want to be the brand you think of when you are planning a fun trip outdoors, a brand that allows us all to be explorers and find joy in nature."
The Wellington Boot might be an ageless icon, but it is also becoming a go-to for current trends. Take the label's Rubber Clogs for example, which instantly became an internet favorite (and even fuelled a long discussion amongst the Highsnobiety team). In a time where "ugly" shoes such as Crocs are being worn unironically, Birkenstock is collaborating with some of the biggest names in fashion, and labels including Bottega Veneta, Burberry, and more are making their own rain boots, there's no doubt that Hunter has the potential to see the same growth.
"Consumers want fashionable and functional product with purpose that supports their lifestyle, with the overall shift in how we spend our free time – casualisation is here to stay."
Having existed for a long time, Hunter has built up a loyal audience who come back to the brand for their essentials, and with the new and refreshed approach, the label is "speaking directly to a young, switched on fashion and sneaker audience."
To cement its new direction, Hunter is debuting a new campaign celebrating seven unique individuals, including former Nike creative director Lydia Pang, sustainability consultant Florence Huntington-Whiteley, tree whisperer Damsel Elysium, and more. "Each of the seven are the everyday leaders that are doing the important work to raise awareness and create change through their connection to nature and its communities," Plant finishes.
With a strong new brand identity and new talent on board, Hunter is set out to capture not only its loyal audience, but new consumers. In an era of anti-fashion where Crocs and other clog shoes are skyrocketing in popularity, there's no doubt that the Wellington boot has the potential to become the ultimate fashion staple, with Hunter leading the pack.
Whether you're on board with the shoe or not, there's no doubt you'll see wellies all around the city before you know it. Come rain or shine, the label isn't going anywhere.