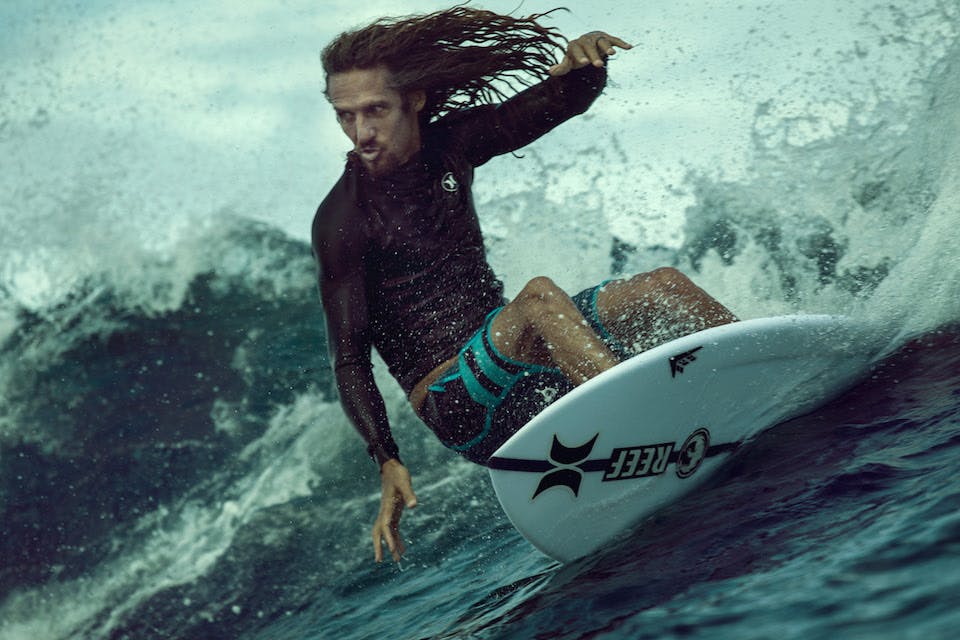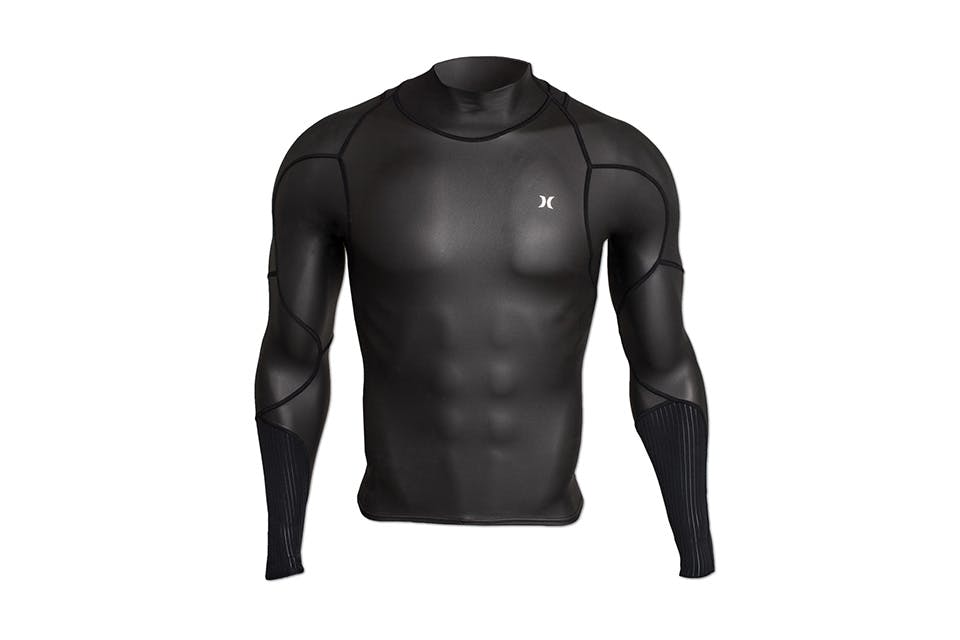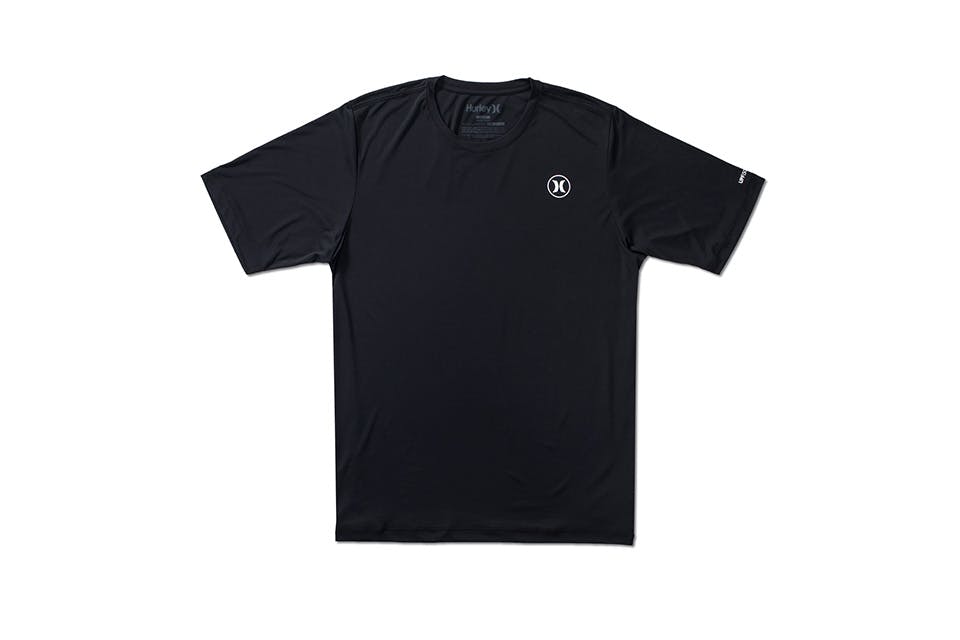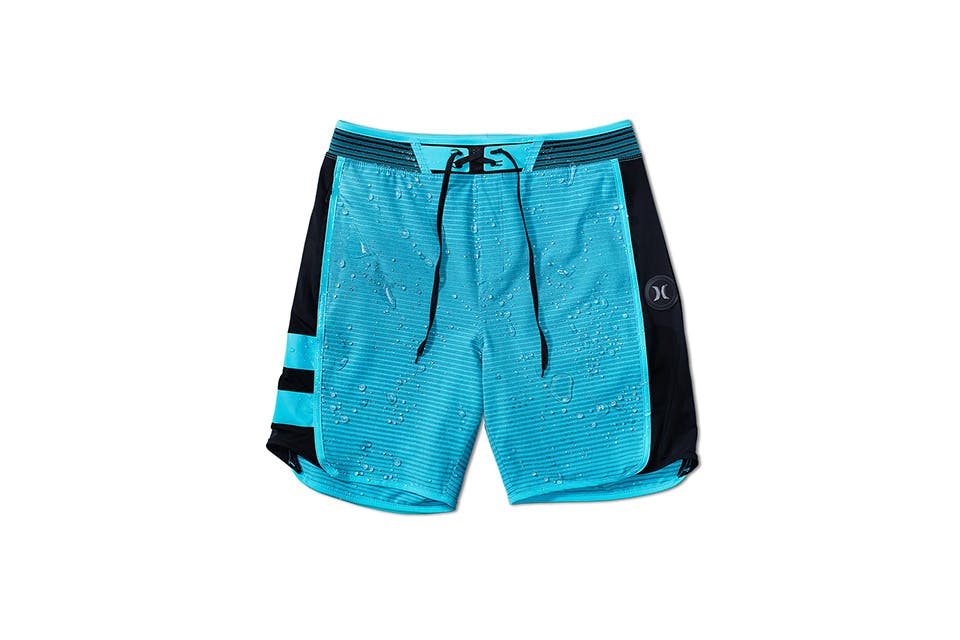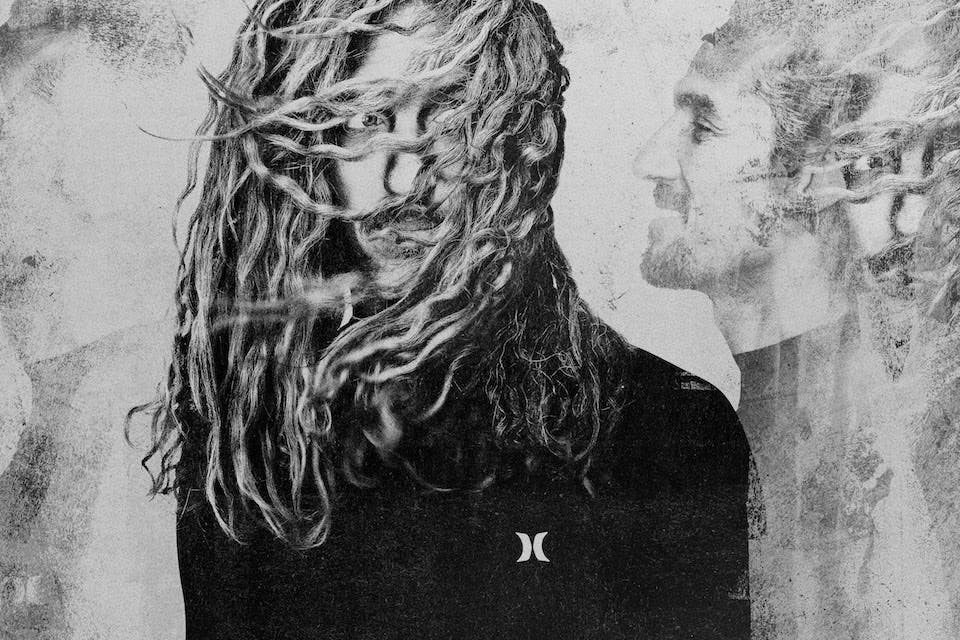 Whether it's a commitment to the athletes spending their days in the waves, or crafting products that are multi-functional enough to handle the rigors of life on and off the beach, Hurley is commitment to crafting "design solutions for water" that don't end when wearers step out of the surf. By focusing on eliminating redundancies while keeping modern needs in mind, Hurley's VP of Innovation Bruce Moore outlines how the brand's Spring/Summer 2017 collection is just the latest chapter in a long-term concentration on end-product evolution.
This season's offering is centered around a three silo approach, aiming to pointedly address the needs of competitive and casual athletes regardless of where they are on the multi-faceted beachfront. Beginning with the brief of the needs of those needing "Warmth, Comfort and Protection" both before and after sessions the brand discovered its first silo of focus. "We are finding that what our athletes are wearing in between heats is just as important as what they are wearing during their heats," explained Moore. "Being warm and dry before and after a surf is directly related to their performance in the water." This discovery directly informed the "Therma Protect Max" hoodie, boasting a two layer, weather-appropriate bonded ripstop outer shell with DWR laminated to Nike's Therma-FIT inner layer. It's a hoodie that caps off a line of Therma-FIT-centered fleece gear, offering top class comfort with Nike-technology performance.
At the core of any Hurley collection is naturally the garments worn during surfing; you don't need to be a competition surfer to appreciate the season's product evolutions. Embodying the second, "In-Water Performance" silo, is the new "Hyperweave Motion" boardshort. For fans of Hurley's game-changing Phantom boardshort, this is the natural progression forward. As Moore outlines, at the time the Phantom boardshort hit markets, the sport of surfing was in flux. "The Phantom board short was quite revolutionary for the time because it addressed a real shift in the sport." A result of direct contact with the athletes that would actually wear the product, Hurley was able to engineer something that would revolutionize not just the athletic apparel, but how the company designed its product. "The Phantom Board Short was designed specifically for high performance [instead of] market trends," recalls Moore. "The Phantom platform has not strayed since the inception of this point of view and design goals each and every season have been based on performance needs." With this history in mind, the Hyperweave continues that legacy by boasting a 50 percent reduction in bulk and a 30 percent reduction in weight compared to traditional boardshorts. Add in Hurley's fluid-meets-stable Hyperweave Waistband, and the team has engineered a boardshort that's as reactive as it is accommodating—something that's impossible to overstate when considering the myriad conditions surfers find themselves in on the daily.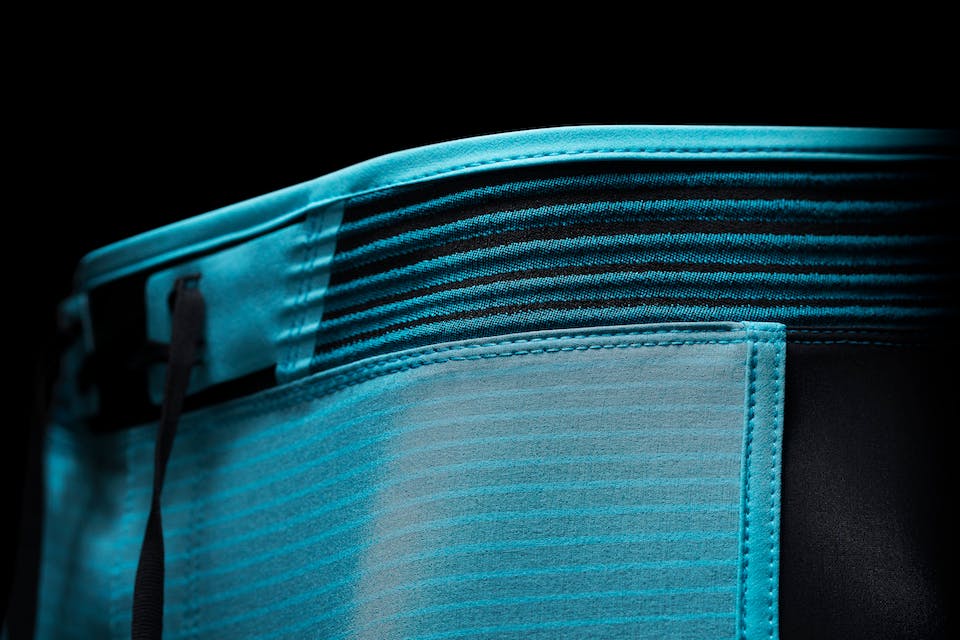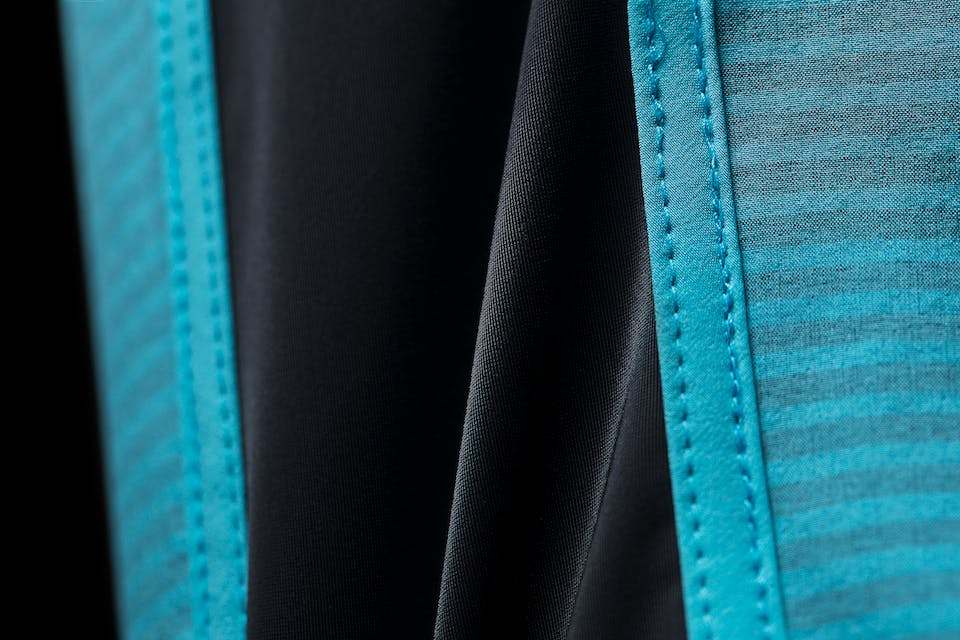 A classic fusion of form and function, the "Alpha Trainer" sums up Hurley's third Spring/Summer 2017 silo, "Versatile Performance." Building upon its own reputation as boardshort innovators, Hurley's team transformed the boardshort into something that can live as easily on land as it does in the surf. Starting by reimagining the waistband and drawcord, both excess bulk and spongy elastic are cut out, while low absorption, lightweight, quick drying and breathable ripstop fabric is added for a multifunctionality. Using a tapered silhouette and incorporating zippered pockets (a feature that's crucial to both out-of-water training and casual wear), the design is the perfect solution for a short that can live both on and away from the beach. "Boardshorts are popular for training because they are so light and comfortable. We designed into this insight by creating a short with these benefits, and at the same time tuning the features to address land and water activities."
The common thread for any collection from Hurley—and especially the drop for spring/summer—is athlete-fueled evolution. Like its brethren at Nike, Hurley is constantly talking to those that wear its gear. "Our athletes and consumers live in the products we develop, and inherently clock more water time than our internal teams, so we address their insights and feedback with the utmost respect," admits Moore. "Insights are literally gathered daily and communicated to the design teams to constantly elevate product. Each design season is started from a humble approach, with the idea that our products can always be improved with the right insights."
While Moore insists that the entire spring/summer collection is the manifestation of all of the R&D they've amassed over the years, the Phantom Windskin is perhaps one of the most thought out, thoroughly-researched items in the collection. Engineered from .5mm neoprene, the second-skin prevents water absorption is 100 percent wind and UV proof. Even while minimizing elemental effects, the team maximized necessary range of motion—utilizing high-stretch Windskin material to wrap major ball and socket joints while placing three needle flatlock seams in compression areas where stretch is not needed. The Windskin is even designed to help surfers paddle out, integrating a high-density print in the forearm to "grab" water and increase paddle power. "We've been dedicating a large amount of time and resources to sport science from a physiological and biomechanical standpoint to better understand the human body in this environment," explains Moore. "If we understand what is happening with the human body, we can develop product solutions to enhance natural performance...each seam and material of the Phantom Windskin is based on this type of research."
With a clear foundation from the athlete-driven R&D accrued from years of testing, Hurley's Spring/Summer 2017 collection continues Hurley's self-imposed directive to design impactful solutions for life around the water—whether you're diving into the surf or sitting on sand. "Hurley supports the surfer's wardrobe by looking at the consumer journey, rather than items or categories," states Moore. No matter where the journey leads, Hurley's spring/summer collection is the solution.