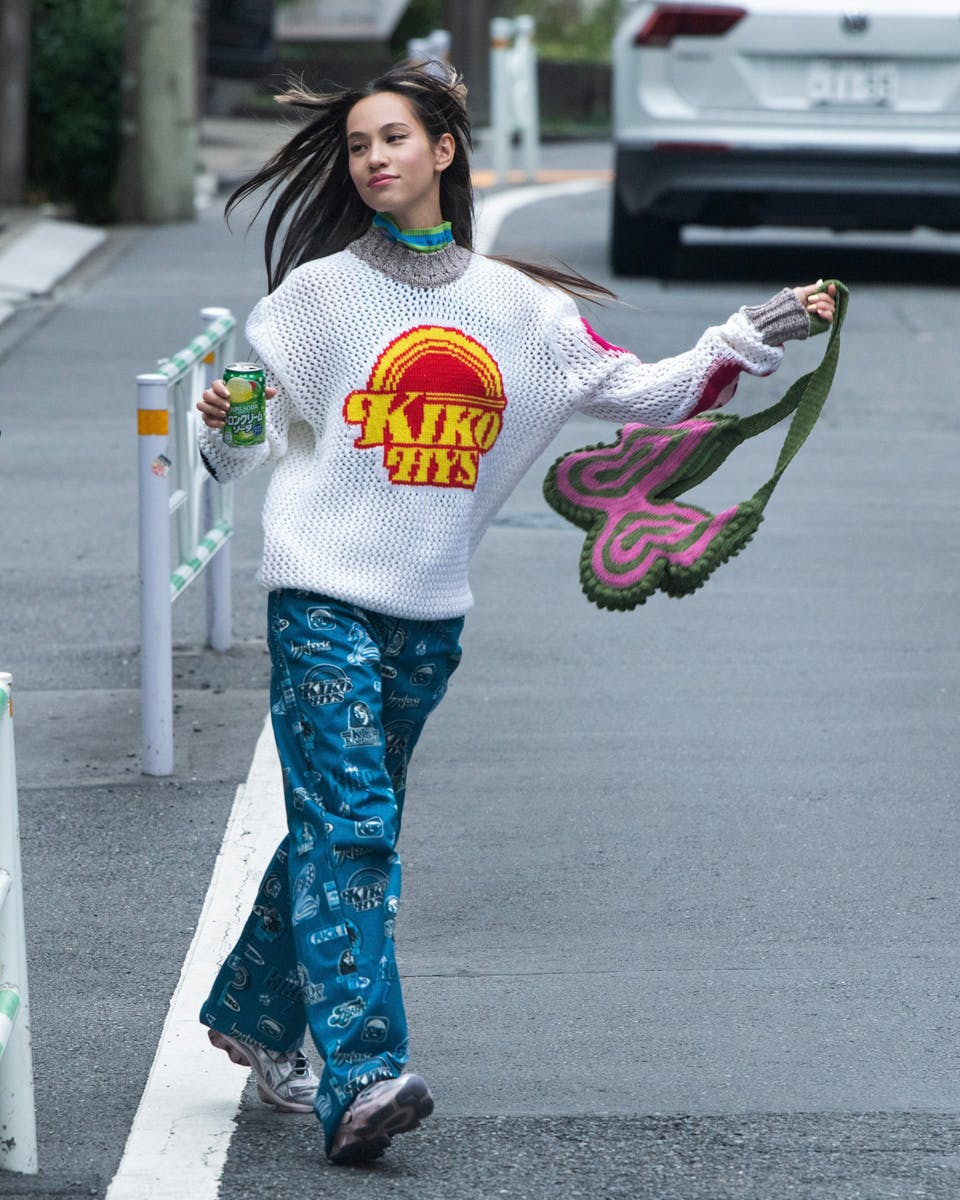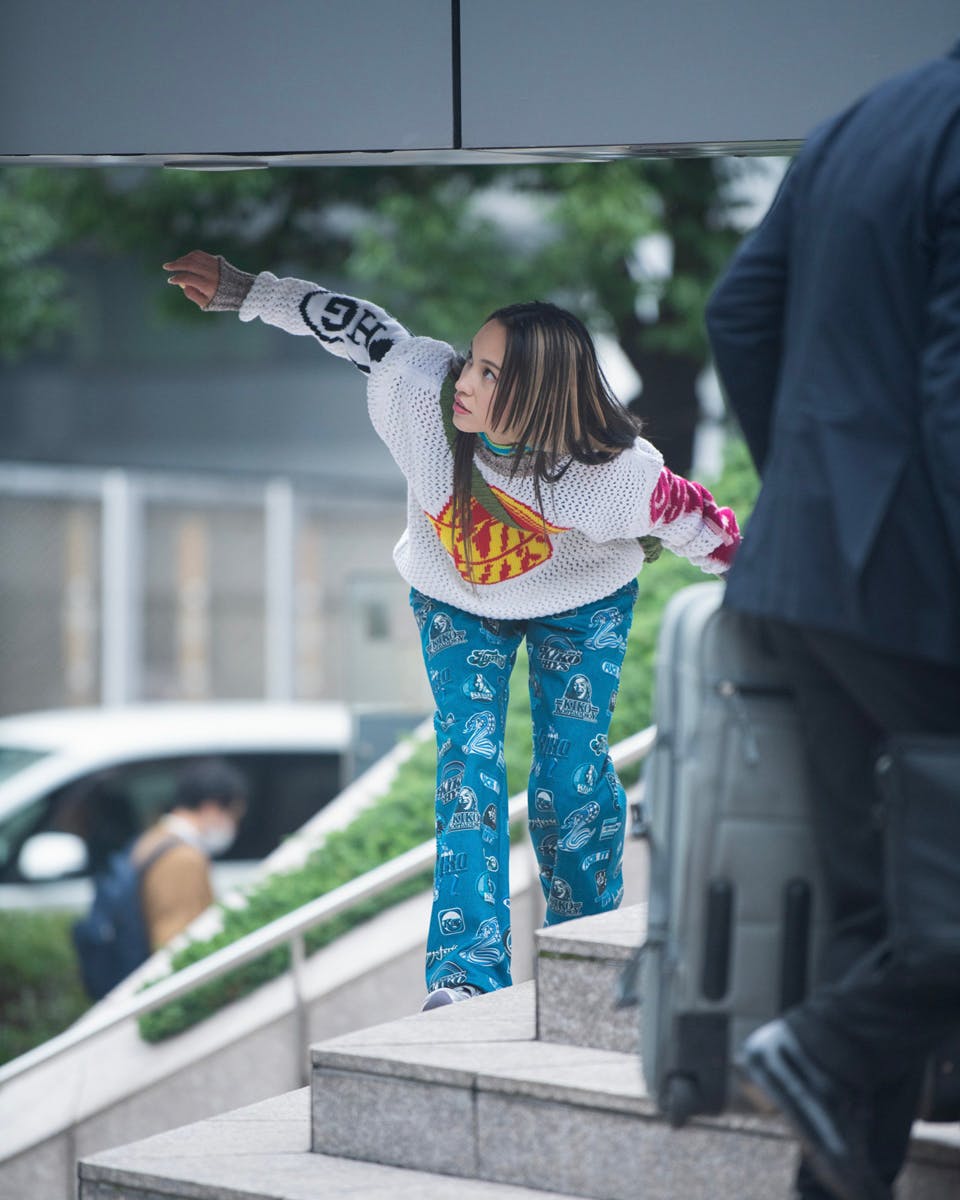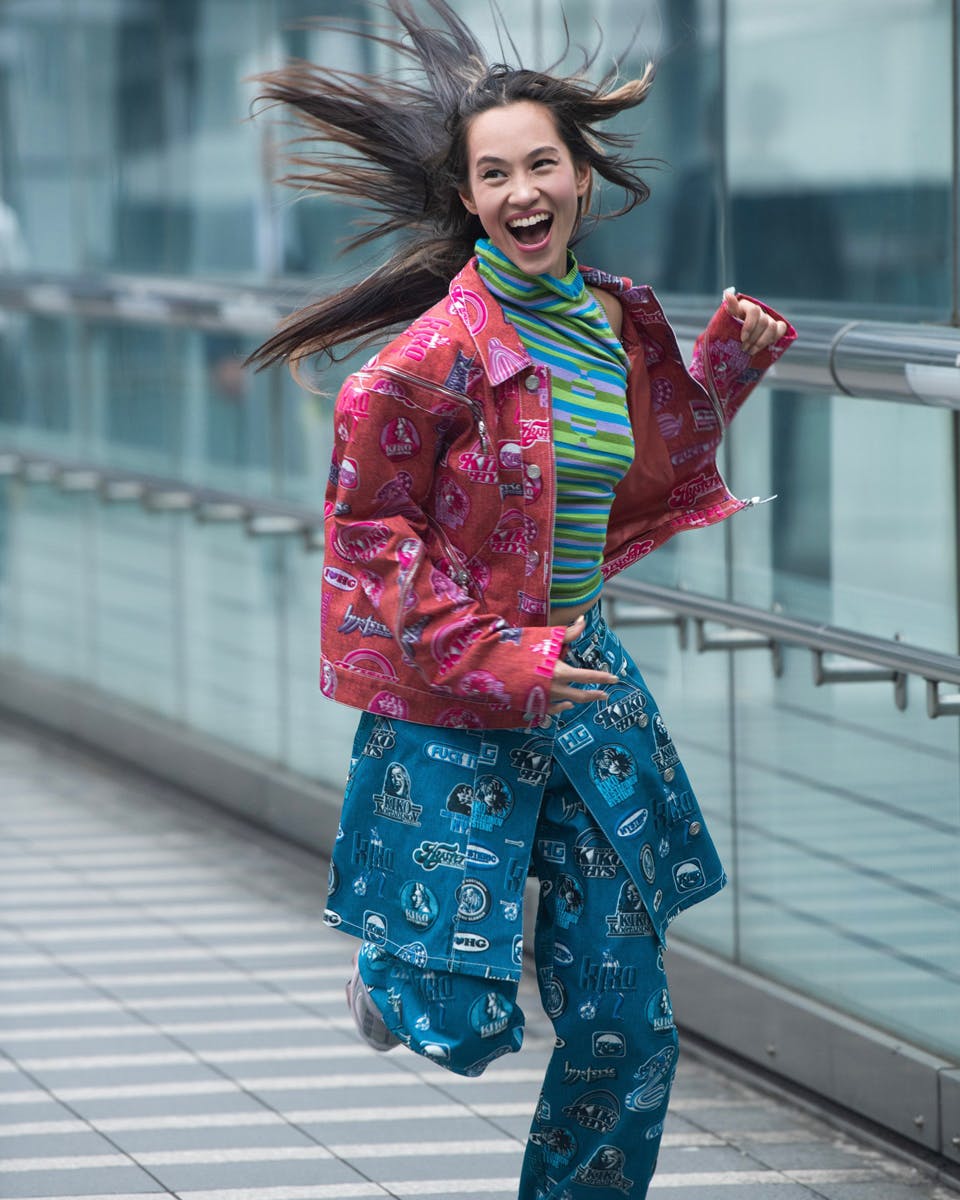 After months of tease-and-dip posts on Instagram, Hysteric Glamour and Kiko Kostadinov's collaborative collection is finally here.
Founded by Japanese artist Nobuhiko Kitamura in 1984, Hysteric Glamour frequently references American pop culture in its designs and counts names like Andy Warhol and Iggy Pop as inspirations.
Having worked with Supreme and Yohji Yamamoto, Hysteric is known for its graphic-heavy casuals, which lean away from the mainstream and embrace the defiant spirit of pre-90s cultural movements.
Essentially, Hysteric is the OG of anti-fashion and logomania before BAPE and Demna's Balenciaga.
In this linkup, two cult-favorite brands combine their geniuses for a collection where Kiko Kostadinov's unconventional womenswear meets Hysteric Glamour's unorthodox and visual-crazed ethos.
The collaborative collection fosters all the feels of the aughts, down to the campaign starring Kiko Mizuhara. In the paparazzi-esque visuals, the model emulates the essence of those 2000s icons whose rebellious style and demeanor we grew up idolizing.
Nothing screams the early 2000s like some skants (skirt + pants). Drenched in a co-branded print, the hybrid trousers — a staple silhouette in Kiko Kostadinov's womenswear line — lead the collection along with a matching jacket.
Where's Ashley Tisdale when you need her?
Sleeveless knit tops with trippy stripes join graphic-mania pullovers and long sleeves tees to round off this, well, hysterically glamorous display by Nobuhiko Kitamura's brand and Kiko Kostadinov.
As teased back in September, Hysteric Glamour and Kiko Kostadinov also deliver on their promise of kicks, releasing the ASICS GEL-QUANTUM Lylia in black and pink colorways.
It doesn't get more Y2K than the brands ASICS GEL-QUANTUM Lylia sneakers, which borrows elements from the GEL-Aurania and GEL-QUANTUM LEVITRACK — models Kiko Kostradinov has worked on in the past.
Various textures take over the upper of the three-way collab shoe, while a bungee lace system and massive ASICS logo take charge on the tongue. In the end, the shoe hosts an industrial look akin to the era's aesthetic.
Unfortunately, the ASICS shoes are already sold out on Hysteric Glamour's website. On the bright side, the Hysteric Glamour x Kiko Kostadinov collection, including the apparel and sneakers, will receive a global release on November 8.
The verdict for the Hysteric Glamour x Kiko Kostadinov collaboration? It's guilty of being a match made in Y2K heaven, your honor.