We've reached the point in the history of hip-hop culture where coffee table books have started to be dedicated to certain aspects of it, a sure sign of cultural maturation. This maturation is just what Taschen is highlighting with Ice Cold: A Hip-Hop Jewelry History, a new 388-page book dedicated to tracing the progress of hip-hop and its associated jewelry. The book is replete with beautiful photography and texts by the likes of A$AP Ferg and Slick Rick, all of it compiled lovingly by author Vikki Tobak, who courses the development of jewelry by decade. Below is an excerpt from her introduction:
"Black cool and the beginnings of what would become hip-hop culture were a force. And, while along the way many in the main- stream couldn't reconcile a young Black man or woman wearing jewelry on the same level as Liz Taylor or Liberace without undue scrutiny, the impact hip-hop would have on American notions of status, competition, power, materialism, and wealth is immeasurable. In many ways, hip-hop jewelry has come full circle, serving as a source of creativity and strength as modern issues of sustainability, equity, and mindful adornment come to light. As hip-hop has gone global and diversified, so, too, the jewelry industry's reckoning with what it means for the world of hip-hop bling, a more expansive view of what hip-hop represents. Designers from diverse communities and backgrounds are increasingly being recognized for their superb artistic craft. Jewelry for modern royalty? The good life by any means necessary? As hip-hop stepped into its power—the story of hip-hop jewelry was being written."
To many, the definition of jewelry has changed drastically over the years, from a product that quietly exhibits inherited wealth to the more gaudy forms of display we're familiar with today. But jewelry and its industry have often been synonymous with the underdogs of society, a medium that can be used to break into the big time based purely off of instinct, talent, or luck – much like the music industry itself. A key location for this aspect of the jewelry trade has been 47th Street in Midtown Manhattan, otherwise known as the Diamond District. On the one block strip, diamond hustlers walk the sidewalk and try to hustle passerbys into the small shops where hundreds of sellers hawk their products in small wooden booths. It's this strip that launched the careers of the likes of Jacob the Jeweler, and where, in decades past, Notorious B.I.G. and Ye went to buy their first bling.
But jewelry has also had a specific place in African culture for thousands of years. As the continent most rich in natural resources, cultures like the Ashanti and Tuareg used rings and necklaces as a status of wealth and trade, while other empires built temples out of precious metals. Tobak connects images like this to contemporary forebears of Black jewelry culture, such as Malcolm X and Sammy Davis, Jr. purposefully being photographed wearing expensive watches and rings in the '60s, or Bob Marley exhibiting a ring that was given to him by Haile Salesse I on an album cover. And while the connection between Malcolm X's and A$AP Ferg might not be clear at face value, it's a real history Tobak vividly brings to life.
Entire lineages can be traced through a diamond. From ancient status symbols that represented empires to blood diamonds that single handedly represented centuries of blatant oppression, diamonds and the jewelry that they are made into represent much more than just bling, status, and wealth. And for many people, both performers and otherwise, it continues to be a form of identification and power, especially for a minority that is often swept under the rug and silenced in this country. But the publication of Ice Cold is a step towards breaking that silence, and emboldening that lineage to the cultures that inherit it today.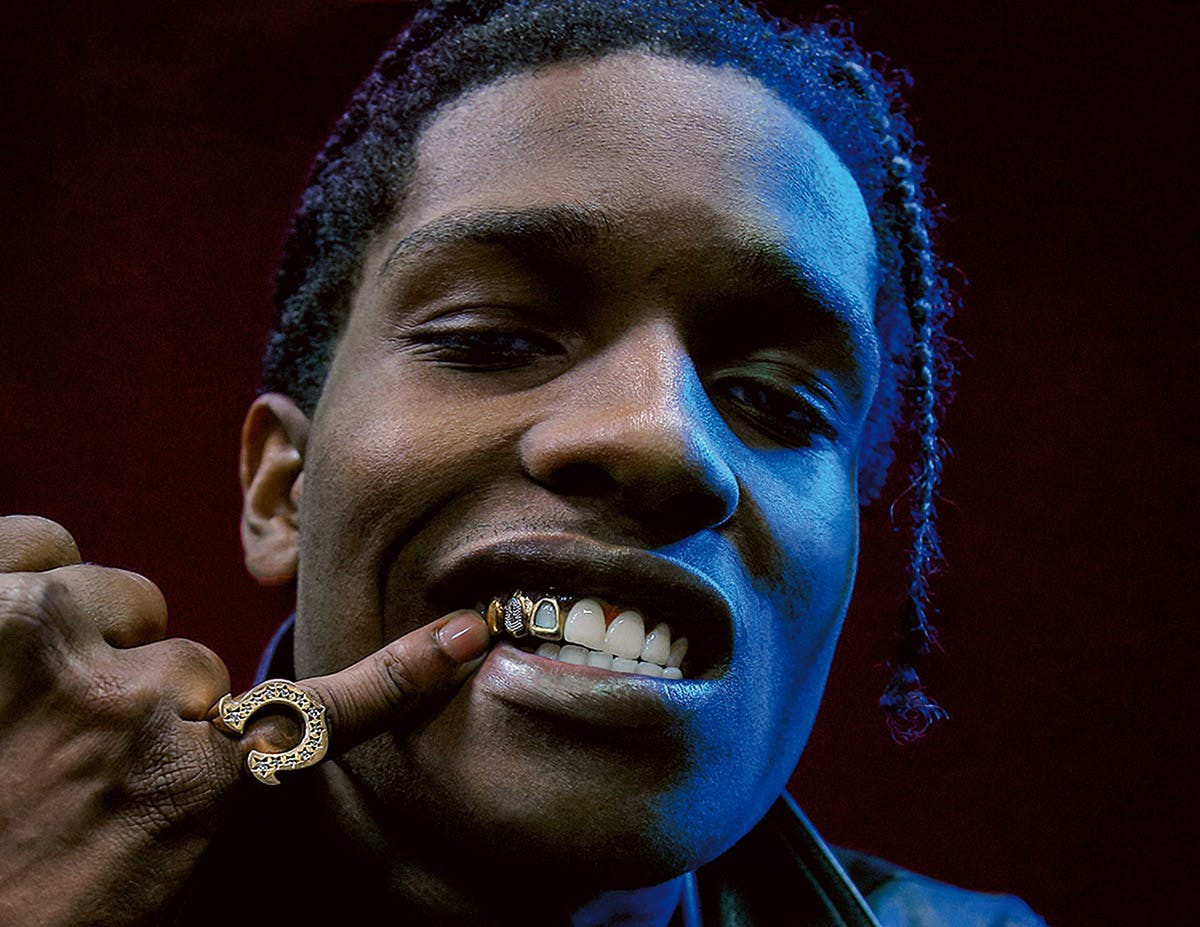 Get your own copy of the book via Taschen here.