Work From Home is a new vertical dedicated to life and culture in the strange and unprecedented situation of self-quarantine that many of us are dealing with right now. From what to watch to how to get a fit off and how to not think about anything, this is our guide to the great indoors. For updates on the spread of Covid-19 and how to keep yourself safe and informed, consult WHO and the CDC.
In recent weeks brands have made their carefully guarded secret recipes public to help you mix up your quarantine cooking routine. Today, IKEA has stepped up to the plate, offering the recipe for its best-selling meatball dish. And yes, the six-step recipe does include the accompanying Swedish cream sauce. Read the recipe below.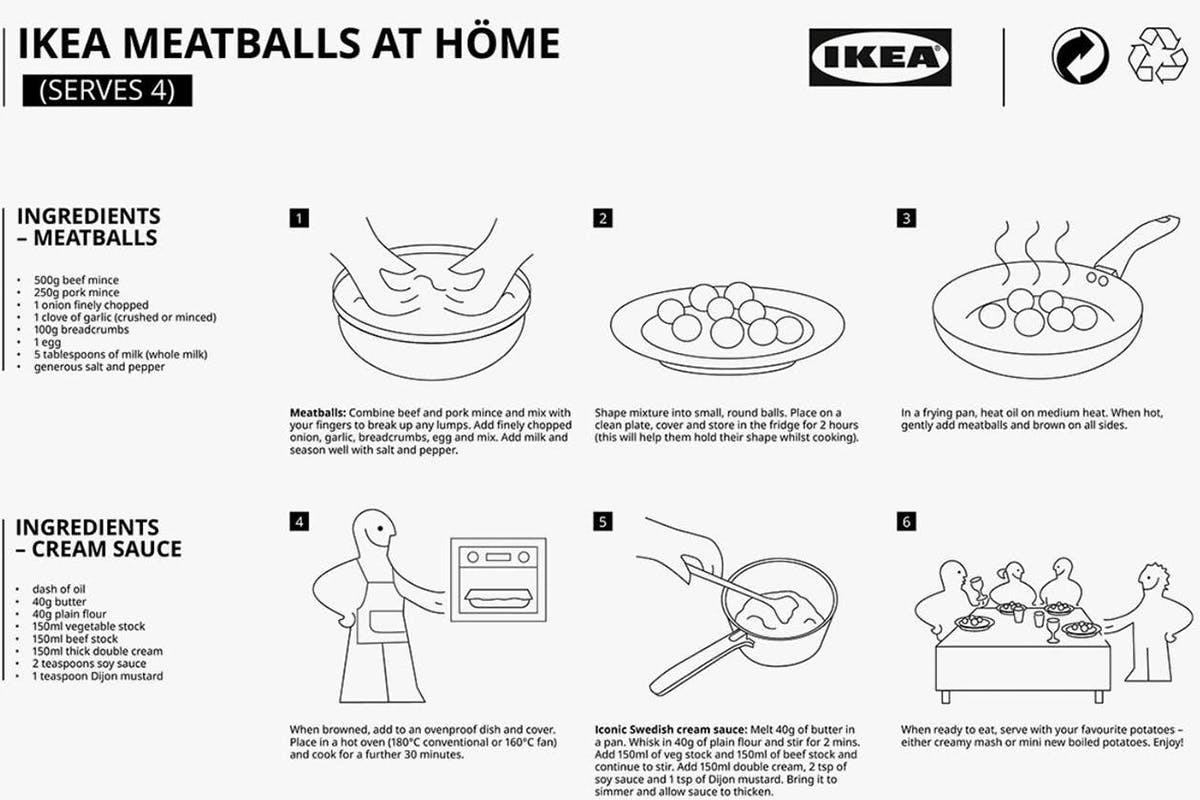 IKEA's Country Food Manager, Lorena Lourido, says: "We know that some people might be missing our meatballs, which is why we've released an at-home alternative which, using easily accessible ingredients, will help those looking for some inspiration in the kitchen."
IKEA's meatballs join McDonalds's sausage-and-egg McMuffin, Wagamama's signature Chicken Katsu Curry, and Waffle Houses' famous waffles, which you can now cook from the comfort of your own kitchen.
If cooking isn't your thing, check out our new Work From Home hub for more ideas on what to do and how to stay sane in quarantine.