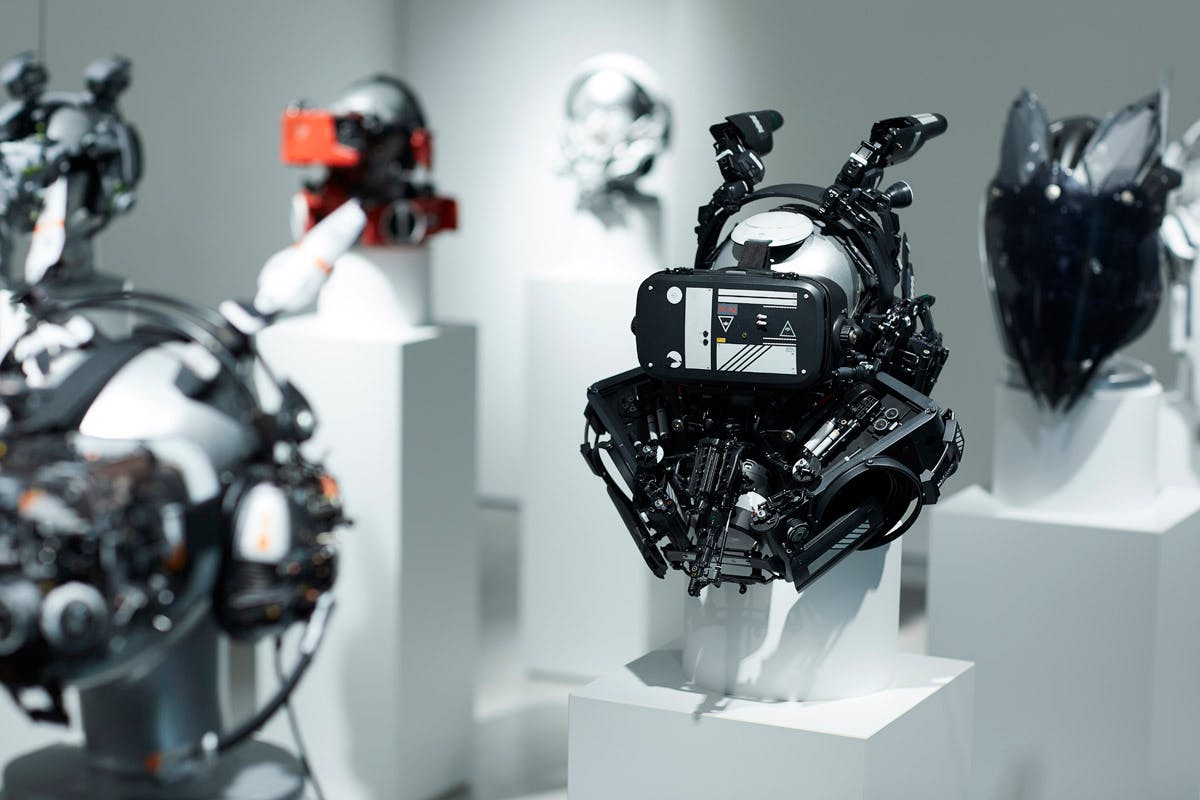 Whether you know his name or not, you'll recognise Ikeuchi Hiroto's cyborg creations. Most recently the artist has worked with Balenciaga on the brand's SS 2022 campaign that saw the models decked out in detailed exoskeletons. Over email, the artist explained that the suits were designed to look like "like APU ammunitions from Matrix Revolutions."
In fact, pop culture references are throughout Ikeuchi's work, especially his childhood favorites Star Wars, Zoids and Gundam. Combining these references with forward-facing robotic designs cuminates in a type of nostalgic cyberpunk aesthetic. But the artist isn't just referencing pop culture, he's also making it.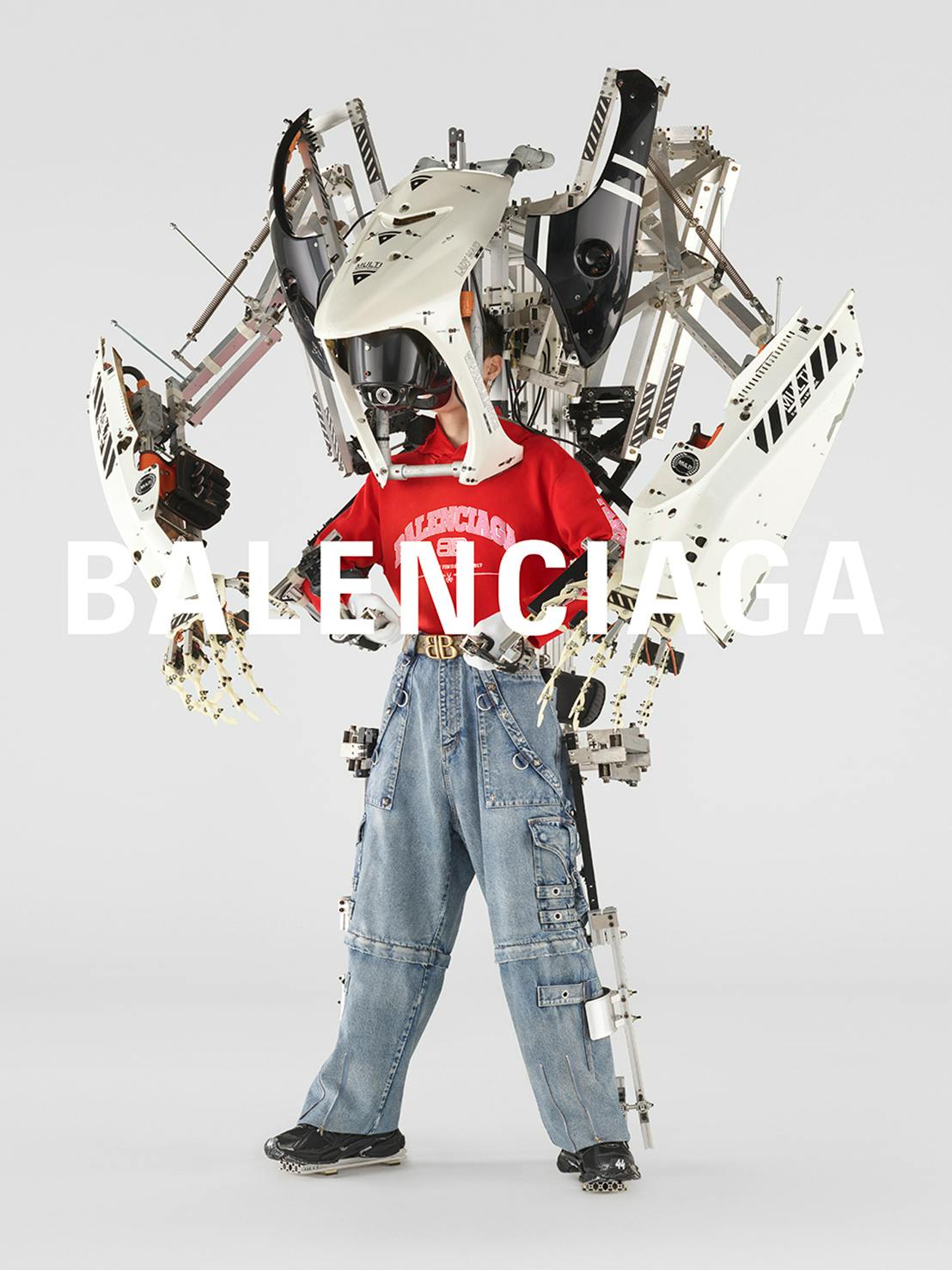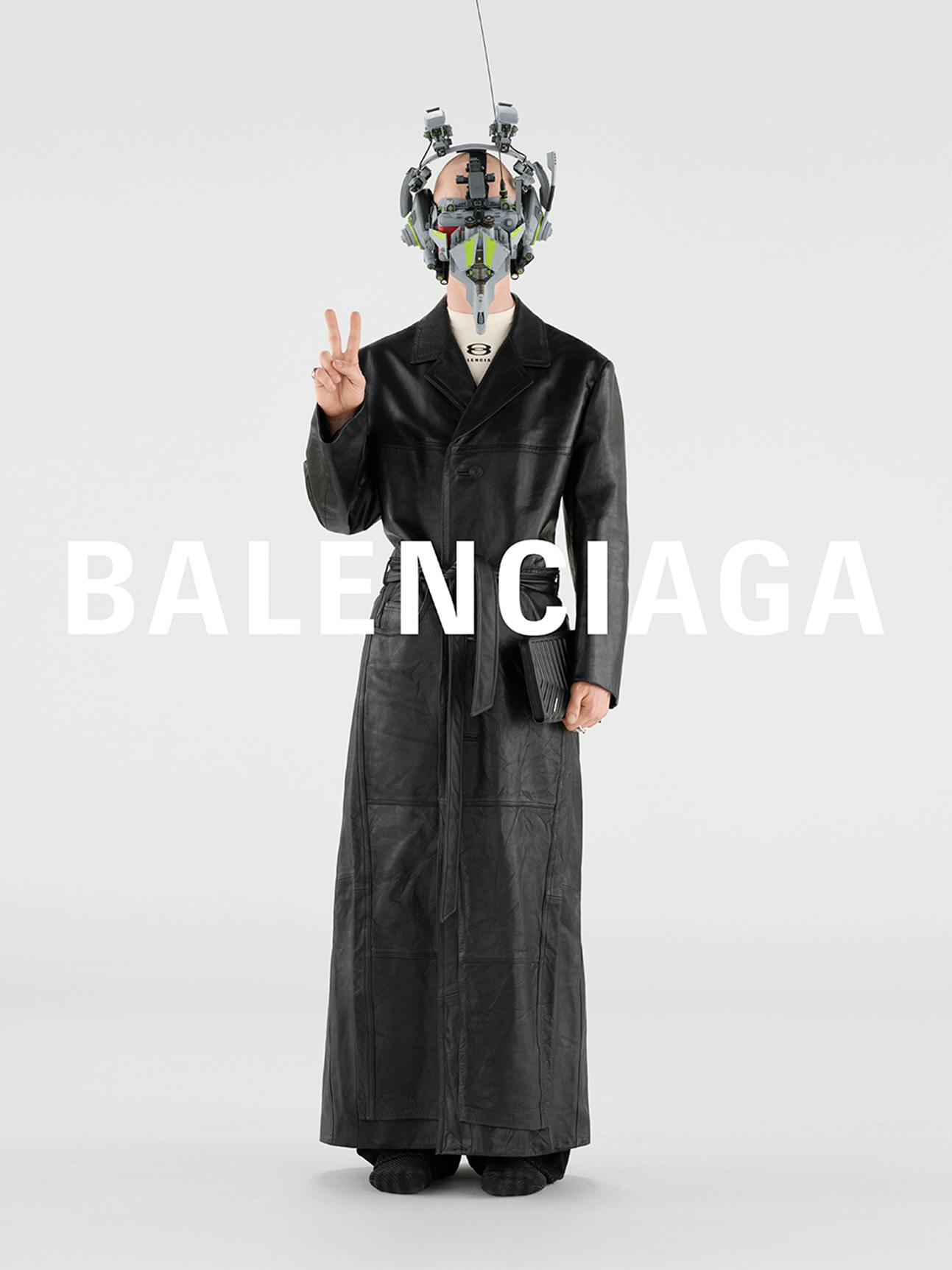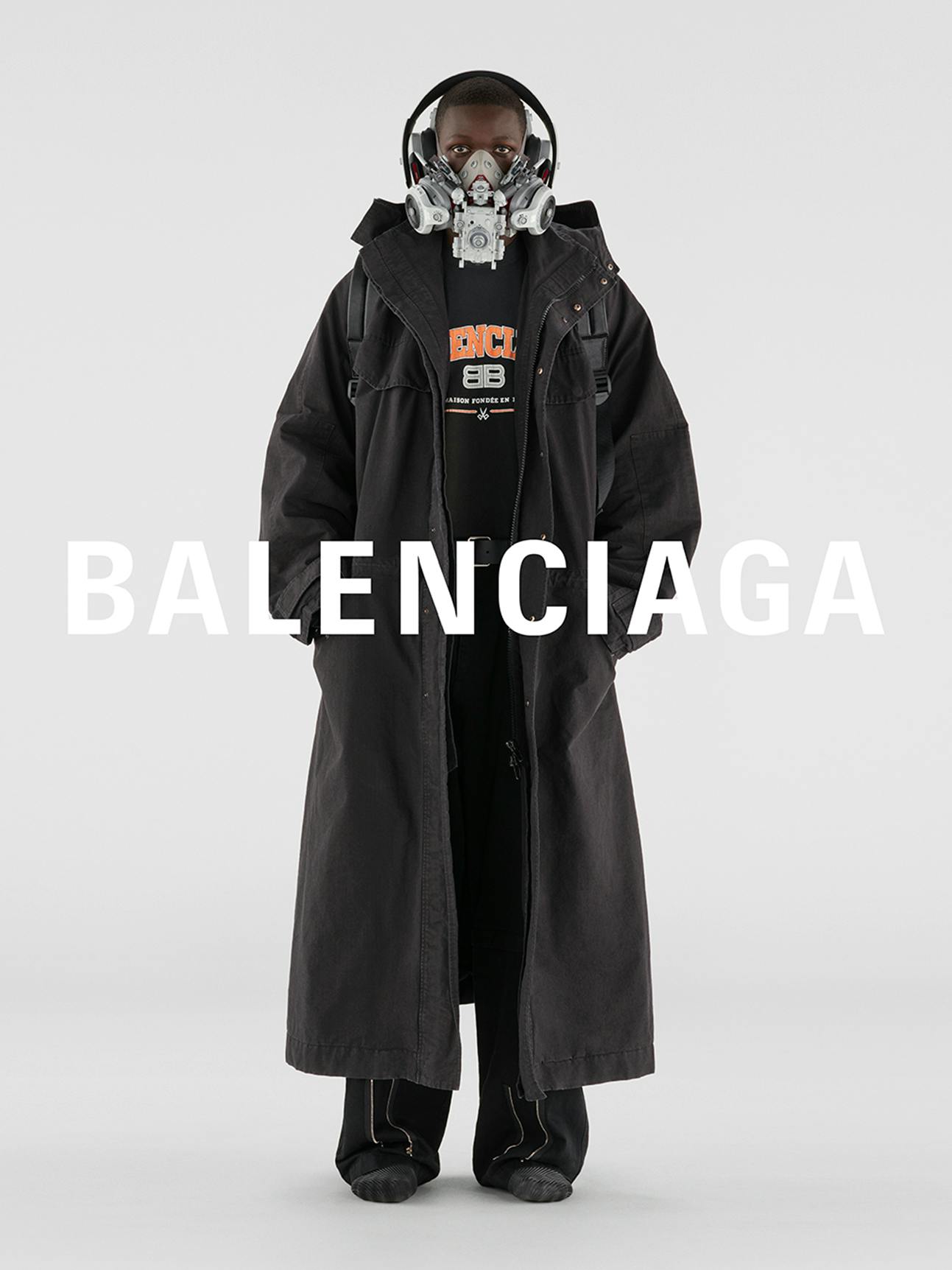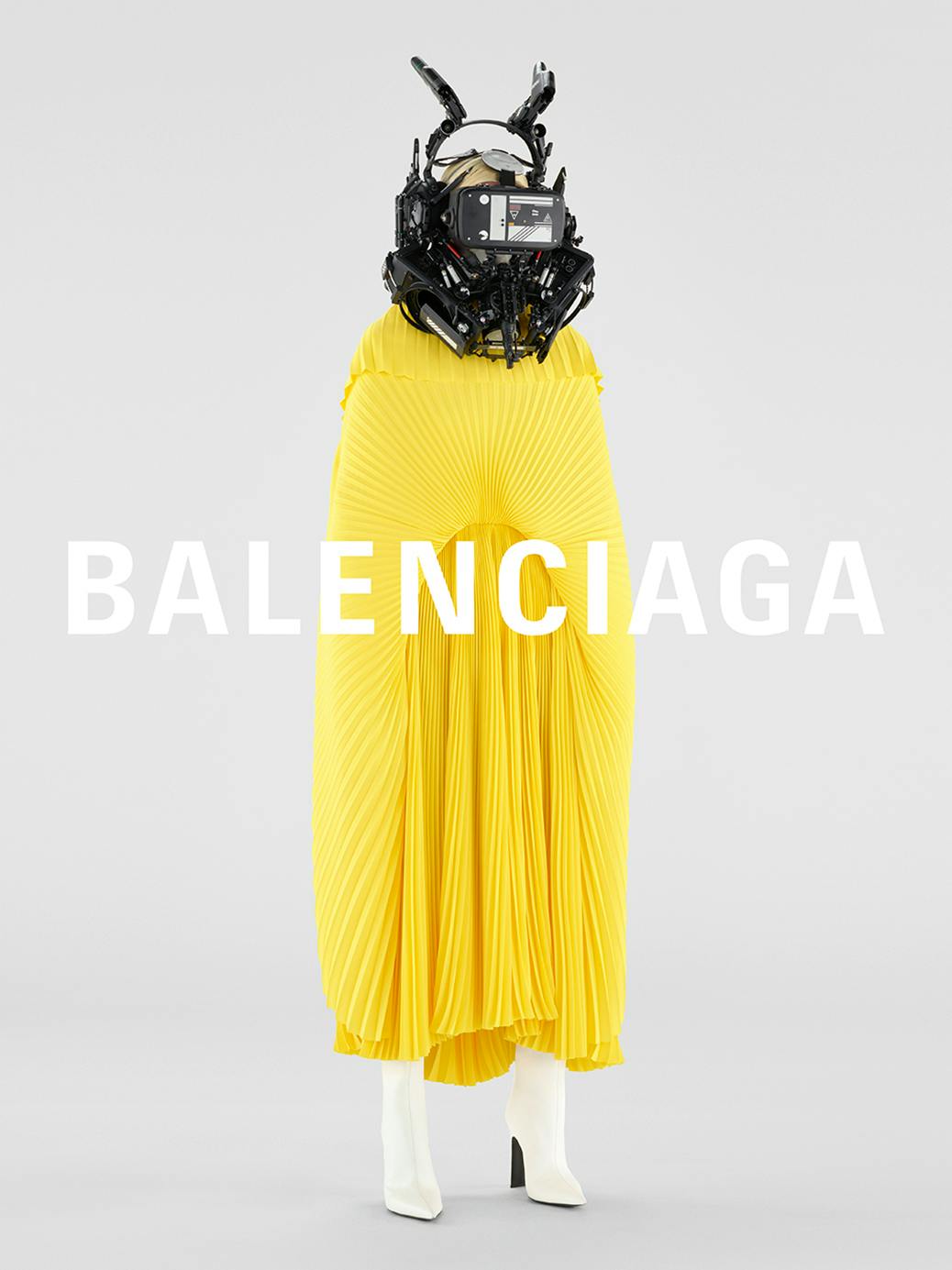 Alongside his Balenciaga collab,Ikeuchihas worked with Arca, creating pieces for her KLK Ft ROSALÍA single, with A$AP Rocky for his Testing live show, has collaborated with shu uemura, and Gentle Monster and his work has been regularly featured in fashion photoshoots in Vogue, PURPLE and more. Safe to say, Ikeuchi's work is out there.
Working with robot company Skeletonics, Ikeuchi creates large-scale — and functional — exoskeltons that walk the increasingly blurred lines between fashion, art and tech. On his crossover with fashion, Ikeuchi takes a circular view, "I think it's great that someone is redefining my work in their own subjective way, just like I use ready-made products in my own contexts."
Now, the artist is launching his largest-ever solo exhibition where visitors can get up close and persona with his creations. Running from January 8 until 30 at SAI gallery in Tokyo, the show includes new large-scale works made in collaboration with PROTOTYPE INC, an interactive design company, as well as Ikeuchi's previous work and insight into his design process.
The artist primarily uses recycled materials for his work, things like broken motherboards and old plastic wiring. Over email he revealed that the Balenciaga collab was made with  leftover motorcycle parts found in Skeletonics factory. "It's not that I'm obsessed with old products," he explains,  "It's just that recent products are simple and small, and their parts don't give me much room for customization, so old products allow me to use more parts for my work."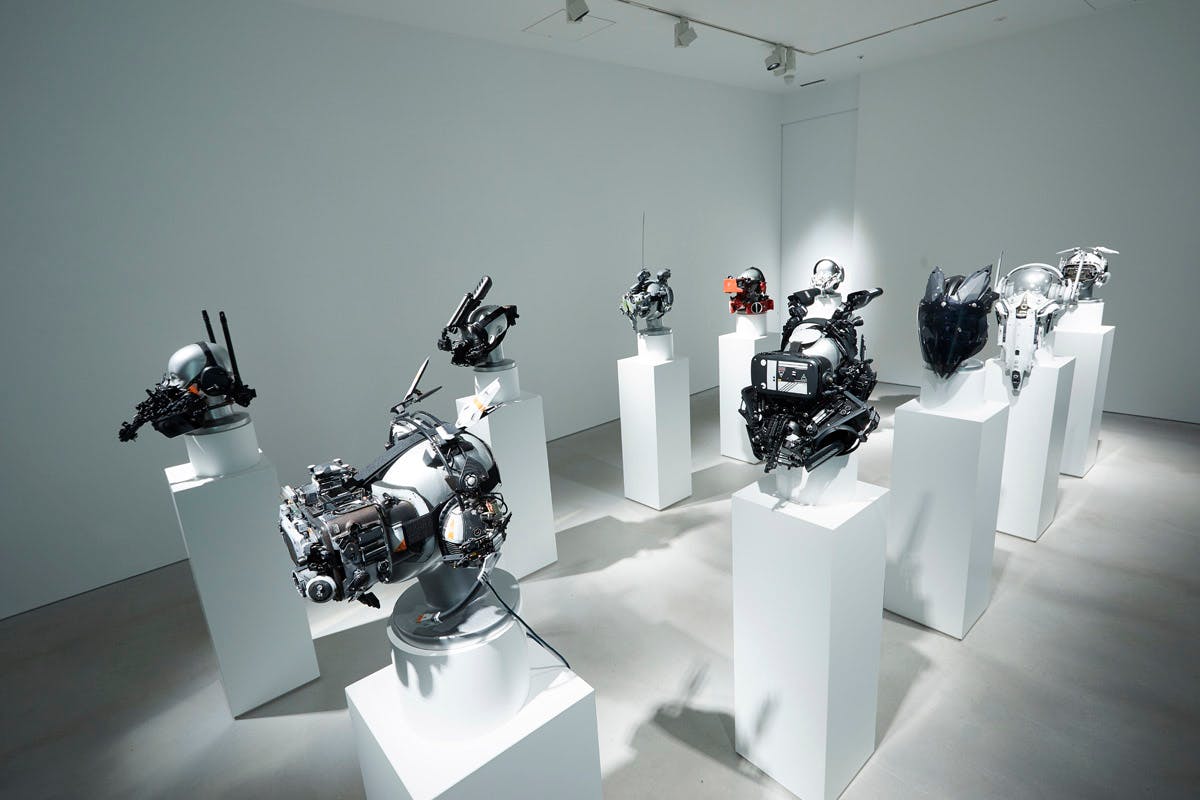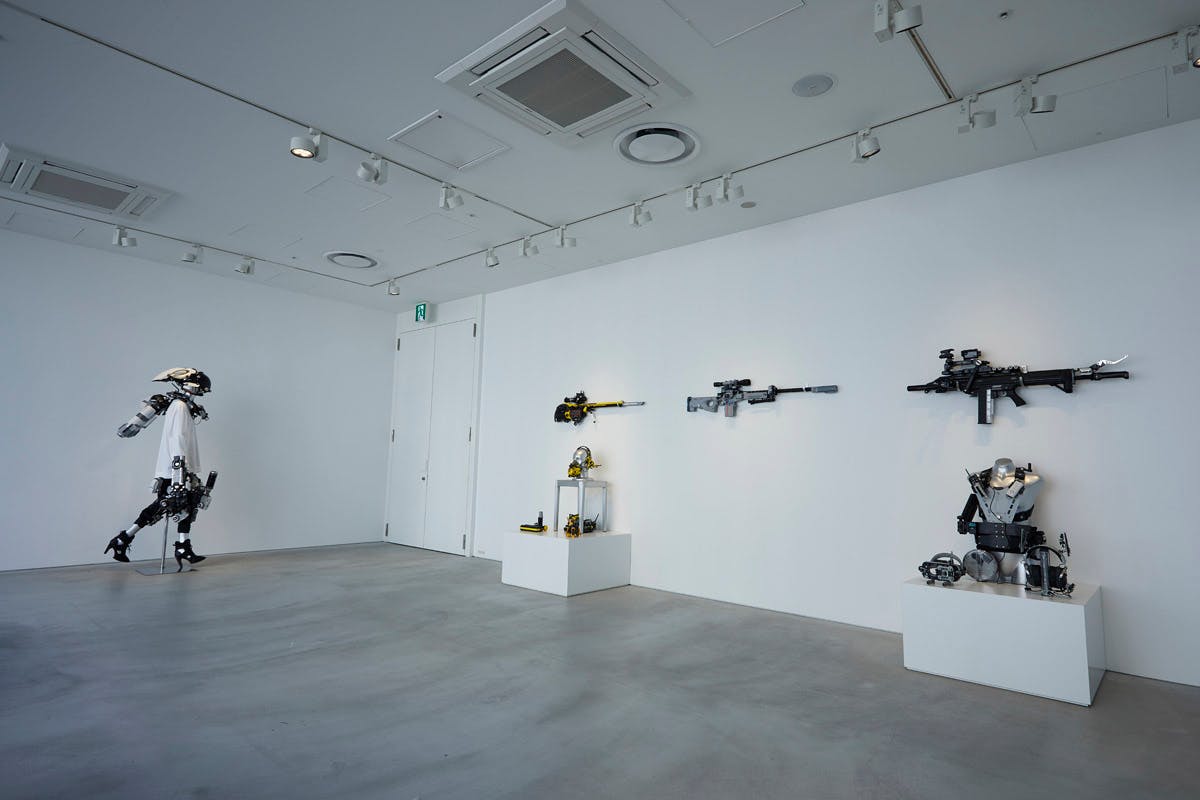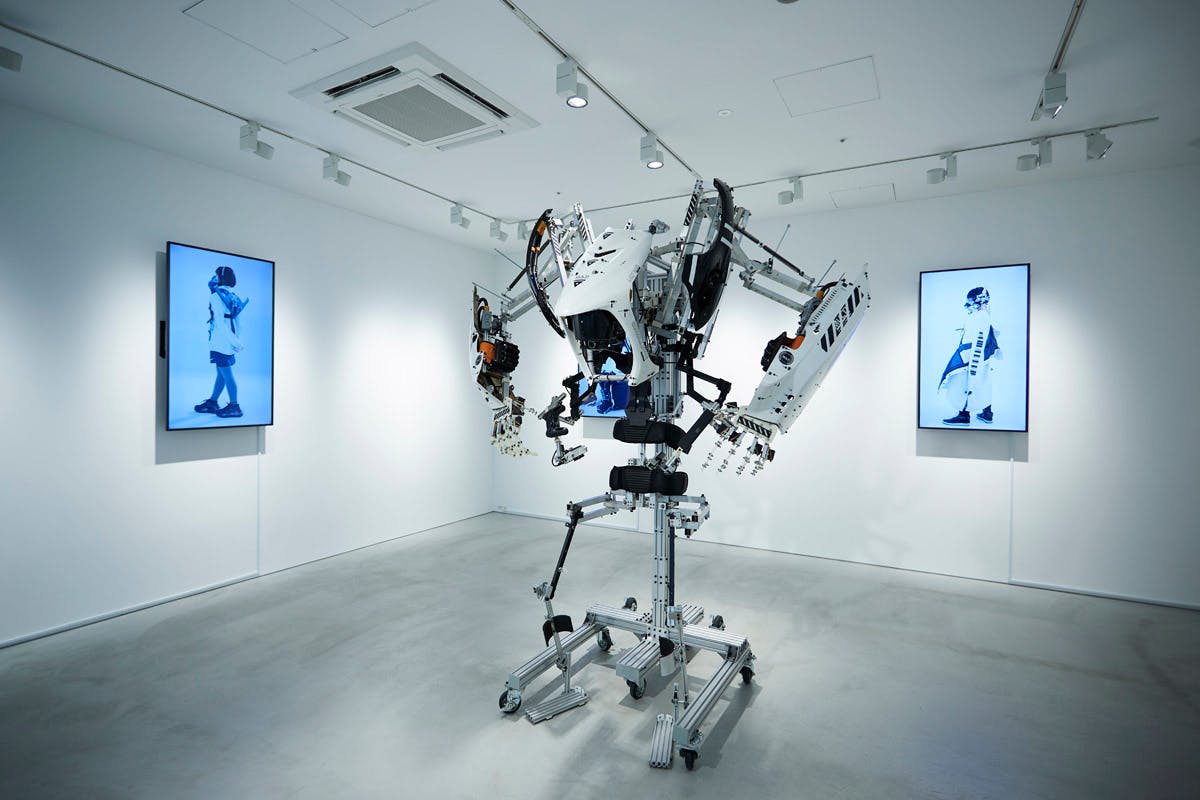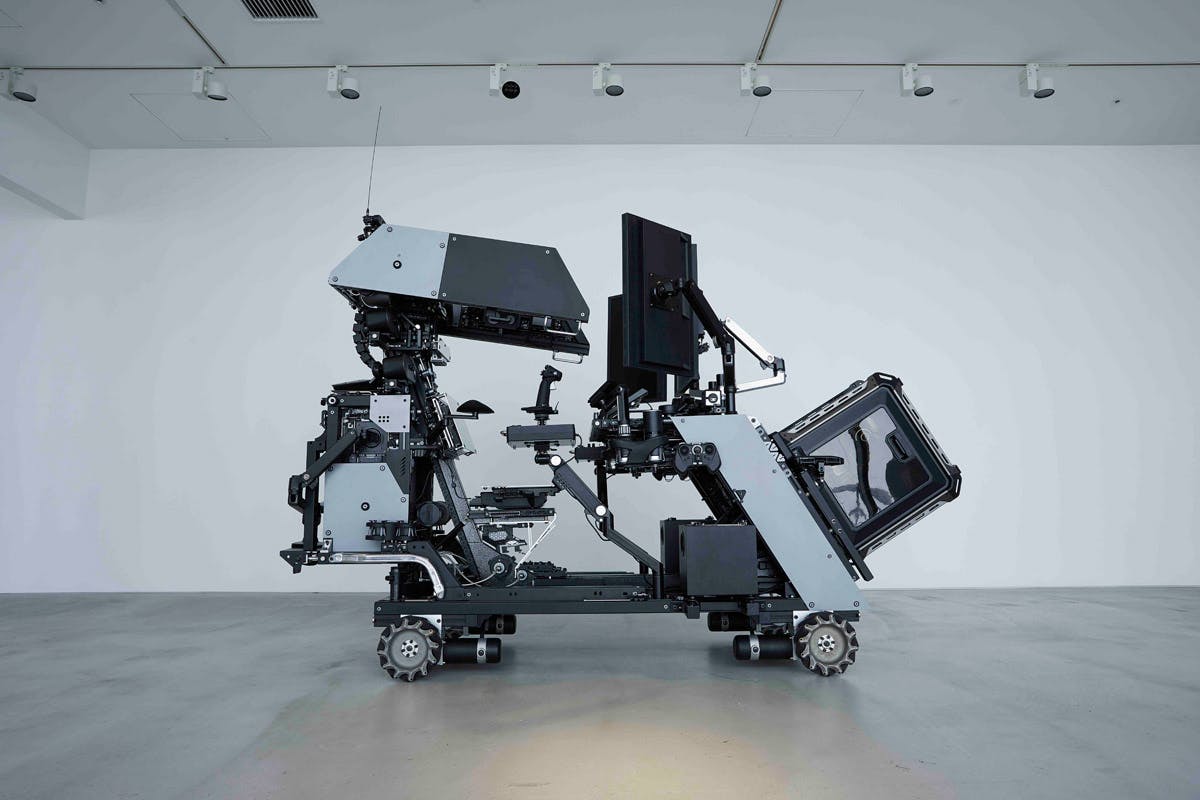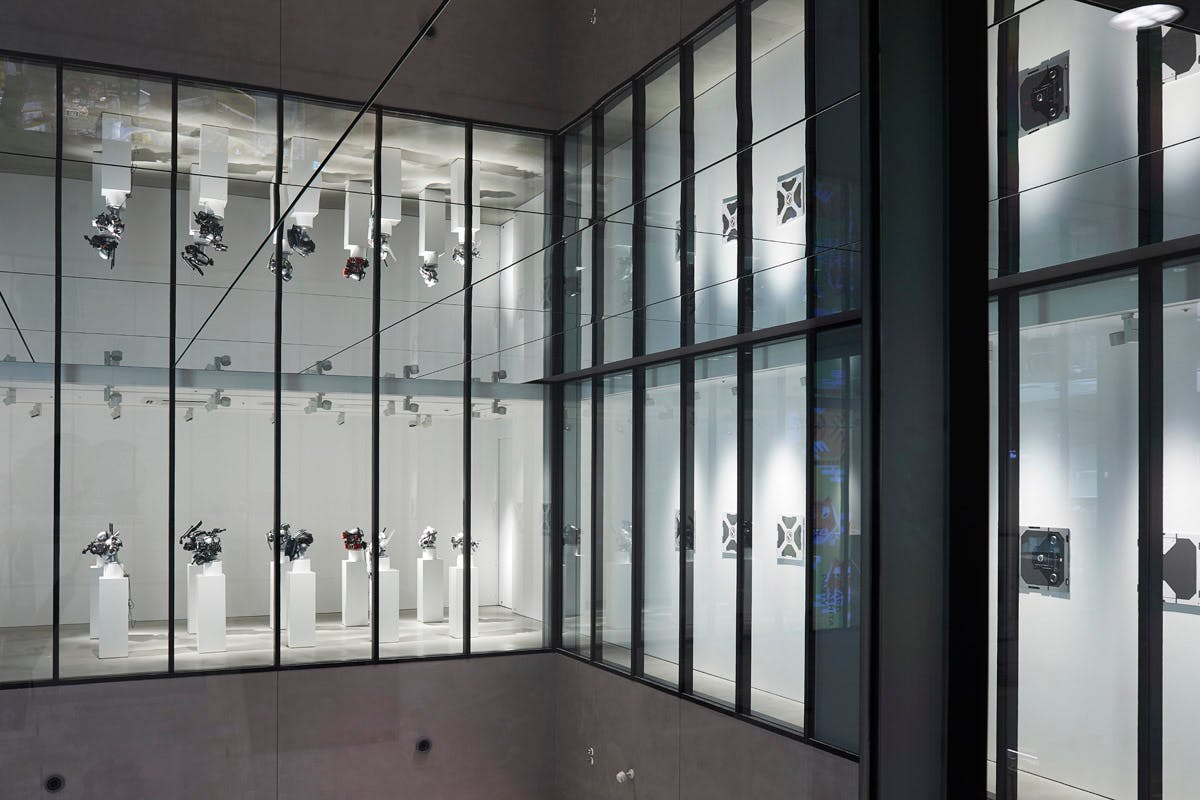 Browse images of Ikeuchi Hiroto's work above and if you're in Tokyo, head to the exhibition at the address below.
RAYARD MIYASHITA PARK South 3F, 6-20-10 Jingumae, Shibuya-ku, Tokyo,   150-0001