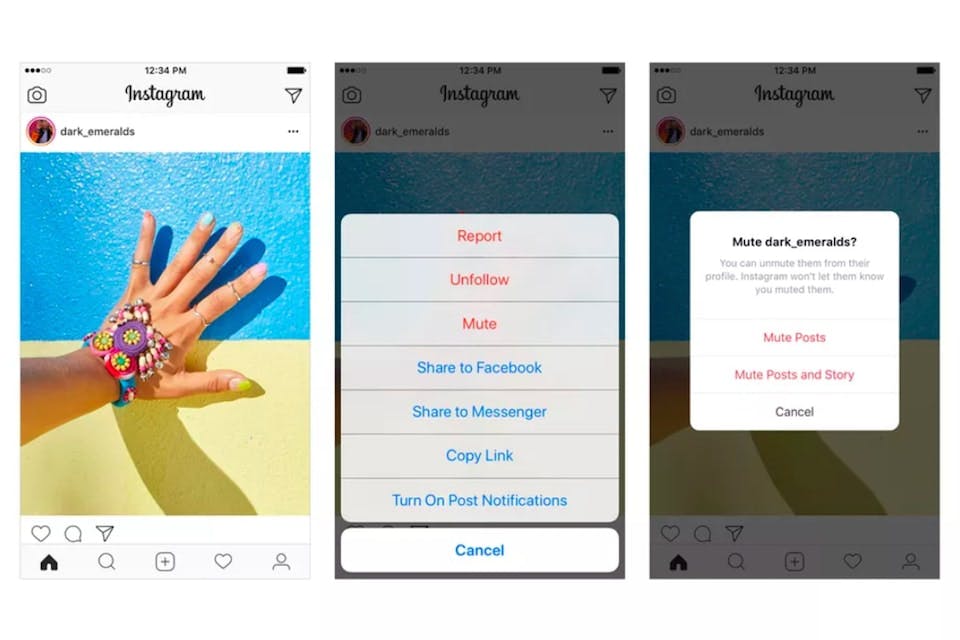 Instagram has announced new updates expected to roll out over the coming weeks, which will allow users to mute people without unfollowing them, along with a "You're All Caught Up" feature.
According to the announcements, users will be able to remove someone's posts, or both their posts and their Stories from appearing on their Instagram home screen. However, users will still be able to view a muted person's profile, as you can unmute them any time you want.
To unmute the account, users must select the "unmute posts" function by tapping their profile and then tapping "unmute posts," or by selecting "unmute posts" from the menu located on top corner of the screen. Like with Twitter, the person in question won't be able to determine if you muted them, and you'll remain following the account.
In regard to the "You're All Caught Up" feature, Tech Crunch says that this new update will inform users when they've seen everything there is to see in their feed.
Once a user has seen all of the content that their friends have posted in the last 48 hours, Instagram will now display a mid-feed banner notification that reads, "You're all caught up, you've seen all new posts from the past 48 hours," which will help to reduce the amount of time users spend on scrolling, and fear of missing a post.
For the full story, head on over to Instagram and Tech Crunch.
Next up, get ready to find out exactly how much time you spend on Instagram.