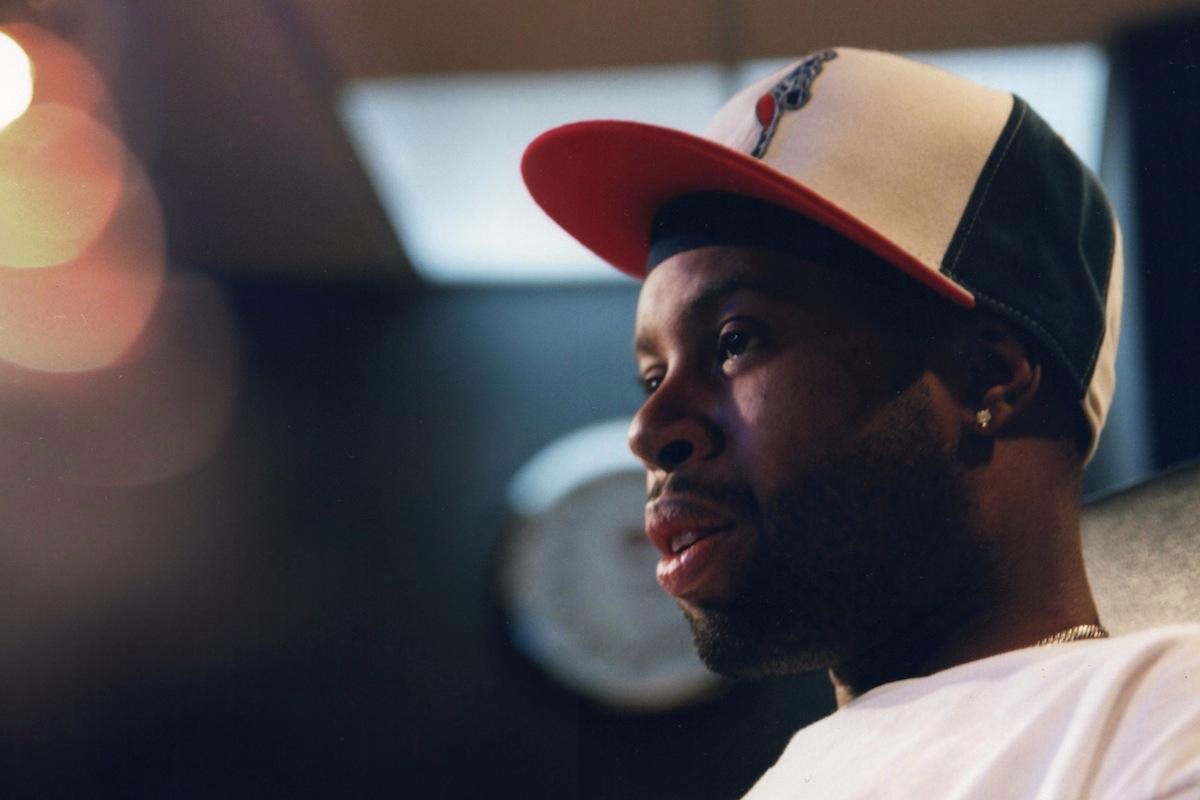 It is natural for artists to become more popular after a premature death. With this in mind, few artists have ever produced a body of work that caused a posthumous glow-up as drastic and deserved as that of James DeWitt Yancey, better known as J Dilla, the hip-hop producer who died in 2006 at the age of 32. Dilla worked with artists like D'Angelo, A Tribe Called Quest, Janet Jackson, and Common, but listing his collaborations belies the fact that he is the most innovative (and maybe the most influential) hip-hop producer ever. Today, on what would have been his 45th birthday, we take a sweeping look back at his life, career, and enduring legacy.
J Dilla operated within the rich tradition of sampling, and like many other hip-hop producers, he used the MPC to layer jazz, soul, fusion, and other styles of music on top of breakbeats. What distinguished Dilla from everyone else was his holistic approach that imbued his massive production catalogue with a dynamic range of sounds and textures. His most important innovation was that he turned off the 'quantize' feature of the MPC, so that his kicks and hats might arrive significantly before or after the beat. To put it another way, he loosened his beats from their rhythmic bedrock; they were not rigid, but gambled forward with a woozy lilt. One could easily argue that Dilla and Lex Luger influenced the rhythmic sensibilities of pop music more than anyone else since funk drummers like James Brown's Clyde Stubblefield. Dilla was a perfectionist, and his rhythmic idiosyncrasies, however off-grid, were perfectly calibrated; like Gandalf, he arrived precisely when he meant to.
Generally, Dilla preferred to occupy lower frequencies, and he used unconventional methods to achieve the textures he desired. In a 2012 interview with XXL, Questlove recalled taking a look at the drum set Dilla had used to record the night before. "It was the most dingiest, dirtiest, not even second-hand," he said. "[It] looked like the Fat Albert junkyard gang drum set. Screws were missing; some of the heads were broken. Matter of fact, he didn't even use real drumsticks... he used a vibraphone mallet, and he had a broken drumstick that he got some toilet paper from the bathroom, and some rubber bands."
Dilla was also a brilliant sampler who had a knack for unearthing impossibly lush keyboard chord progressions. Some of his most iconic samples include Bill Evans' "Blue in Green" ("Life"), Herbie Hancock's "Come Running To Me" ("Get Dis Money"), Ahmad Jamal's "Swahililand" ("Stakes Is High"), and Gap Mangione's "Diana In the Autumn Wind" ("Fall in Love").
The son of an opera singer and a jazz bassist, J Dilla was a precocious musical talent in his youth who developed his chops on the MPC under the mentorship of J "Amp" Fiddler, the former Parliament-Funkadelic keyboardist and producer who lived in the neighborhood. "He learned the sampler real quick," Fiddler said. "I showed him how to quantize, how to freak shit, how to change the time signature, make the feel different, make it fall ahead or behind the beat... He loved that." Dilla's two big breaks came early in his 20s; he produced The Pharcyde's 1995 opus Labcabincalifornia, and Fiddler showed his music to Q-Tip, who invited the young producer to join him and Ali Shaheed Muhammad in the production collective The Ummah.
2000 was one of the biggest years of Dilla's career. His group Slum Village released Fantastic, Vol. 2, which had been circulating around the underground since 1997, and he contributed to three albums released under the umbrella of the Soulquarians neo-soul collective: D'Angelo's Voodoo, Common's Like Water for Chocolate, and Erykah Badu's Mama's Gun. The next year he received two Grammy nominations, for his production on Common's "The Light" and Badu's "Didn't Cha Know," and released his debut solo album Welcome 2 Detroit. In 2003, he started to dabble more in electronic elements and released Champion Sound, his collaborative album with Madlib.
But unfortunately in that year, he was also diagnosed with a rare blood condition called thrombotic thrombocytopenic purpura (TTP). He soon went on dialysis after receiving an additional diagnosis for the auto-immune disease lupus, which compounded his health problems. He continued to perform and make music as his health declined, and in the final months of his life, he pieced together Donuts, a 31-track album of instrumental compositions, primarily from his hospital bed. Donuts was released on his 32nd birthday, in February 2006; Dilla died three days later.
If Dilla enjoyed the status of cult favorite during his life, he has been elevated to the status of full-blown deity since his death. Not only have fans, critics, and peers reevaluated, properly recognized, and celebrated his talent, musicians have increasingly adapted his MPC-based rhythms to live instruments. This was something that occurred while Dilla was alive, particularly in the case of Questlove and D'Angelo's Voodoo. For a generation of younger jazz musicians raised in part on hip-hop, Dilla's aesthetic and conception of rhythm offers an opportunity to close the circle from the jazz and jazz-adjacent music that Dilla sampled back around to jazz proper, which is today more genre-fluid than ever. Karriem Riggins (the Detroit drummer and producer who completed Dilla's So Far To Go), Questlove, Nate Smith, Chris Dave (who possesses such an advanced sense of time that his grooves are in a constant state of flux), and Hiatus Kaiyote drummer Perrin Moss are five examples of drummers shaped by Dilla. Other instrumentalists have paid tribute to Dilla's music range from Robert Glasper's "J Dillalude," to Miguel Atwood-Ferguson's "Suite for Ma Dukes," in which he arranged Dilla beats for a 60-piece orchestra.
Since his death, jazz, hip-hop, and everything in between has been partially crafted in Dilla's image. Most analog forms of hip-hop and R&B released today inevitably draw on the tradition and vocabulary Dilla helped to articulate with his organic style. His estate has released roughly one EP or album a year since 2006; at this point, his catalogue his virtually bottomless. That he created a lifetime full of music in such a tragically short career is a blessing. If you have never mindfully spent time with J Dilla's music, start with Donuts. It is playful in the lengths of its tracks and the breadth of the source material from which it samples, and the fact that Dilla made it on his deathbed, as his final gesture on Earth, makes every second of the album all the more precious. Music rarely feels so alive.