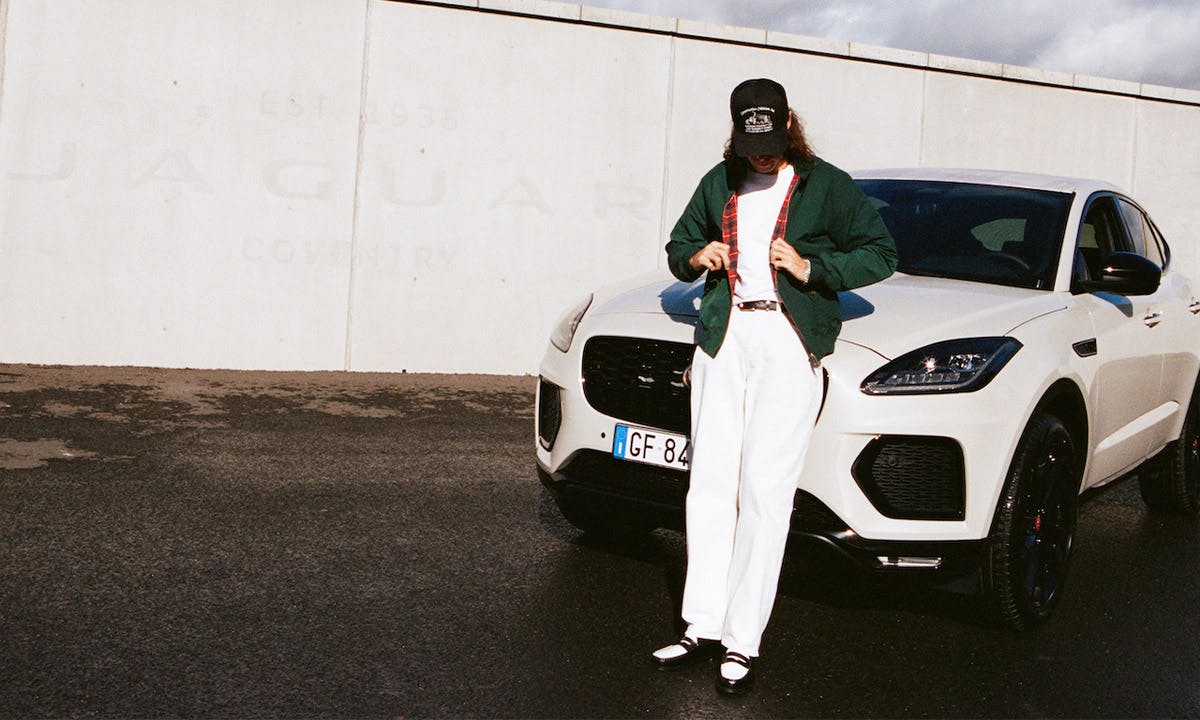 Fish and chips, Lennon and McCartney, pie and mash, Baracuta and Jaguar. The former doesn't quite roll off the tongue as well but it's shaping up to be a partnership worthy of a place on the Great British lineage of perfect combos.
With both brands hailing back to the '30s and defining their places in iconic British export history they have both had their own unique influences on the evolution of style classics in the fashion and automotive industries respectively. The matchup is kind of a no-brainer that will send many a dedicated follower of sartorial style weak at the knees but what does it consist of? Well, Baracuta and Jaguar are together going on a journey in search of the new definition of a classic in a special project named "The Next Classic Guide."
The Next Classic Guide is essentially a cool-hunting trip that will see the two brands travel across Europe in search of the people, places, subcultures, and trends that are pushing forward to define the classics of tomorrow. Kicking off the guide is our friend Samutaro who has already traveled the breadth of the UK in a special Baracuta tartan-clad hybrid Jaguar E-Pace. Kitted out in a limited Jaguar x Baracuta G9 jacket, the street-wear archivist met with up and coming cultural luminaries Anna Abell (who designed the E-Pace inspired by the Baracuta G9), artists Louis Culture and Slawn, and photographer Finley Flint. After the UK the tour will visit Germany, France, Spain, Belgium, Austria, The Netherlands, Poland, Czech Republic, and stopping in Italy, in February for Milan Fashion week, ending with an event to celebrate the closure of the first part of the journey.
The Next Classic Guide will also live virtually at nextclassicguide.com where you can take a look at works of art, customizations, and articles inspired by the Jaguar E-Pace and Baracuta G-9 Harrington Jacket. It's unknown whether the G-9 jacket and limited E-Pace will be made available to the public but this journey signifies the beginning of what we hope will be a beautiful partnership. So sit down, stick on the White Album, tuck into a plate of fish and chips and get into the The Next Classic Guide.