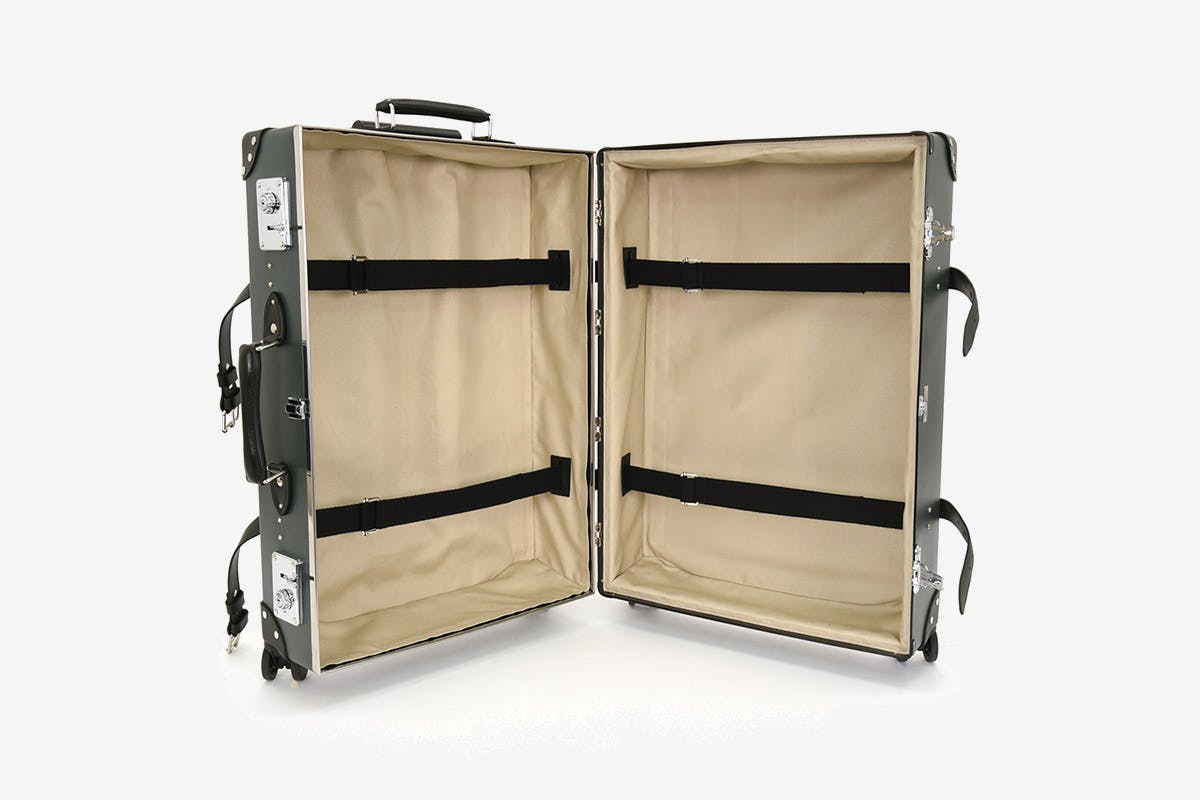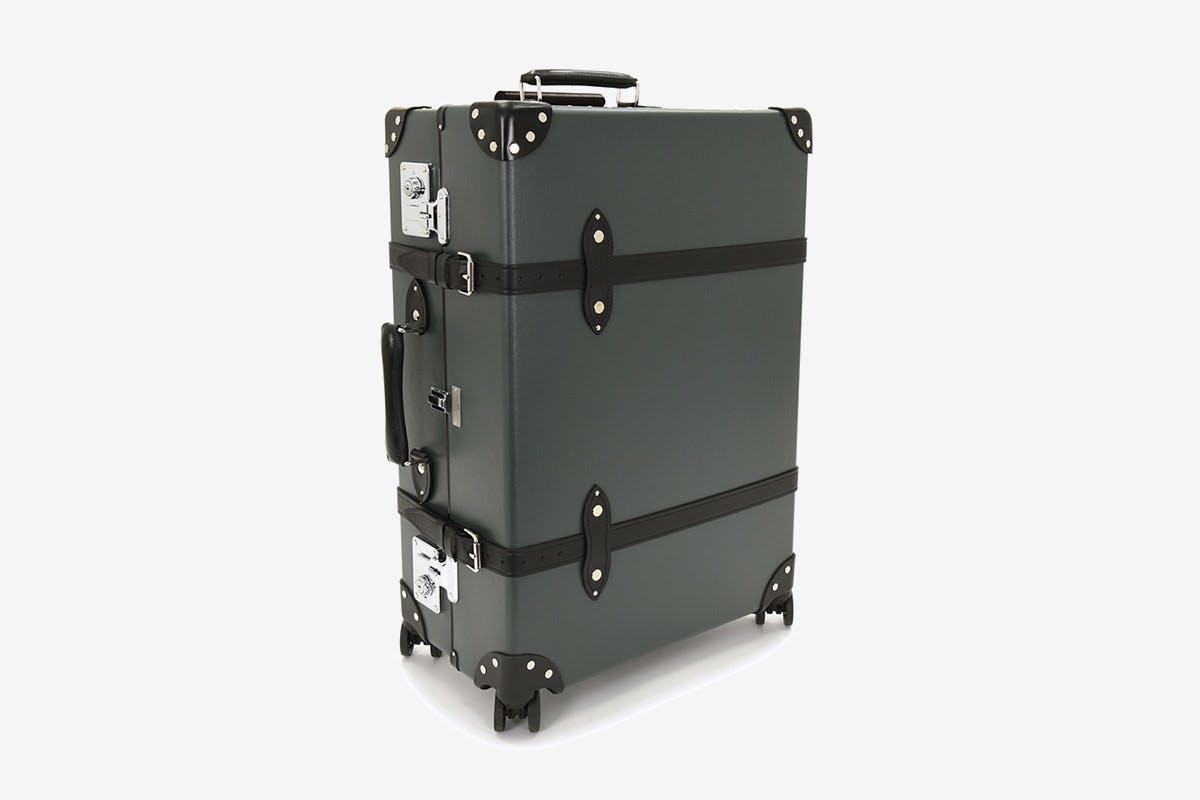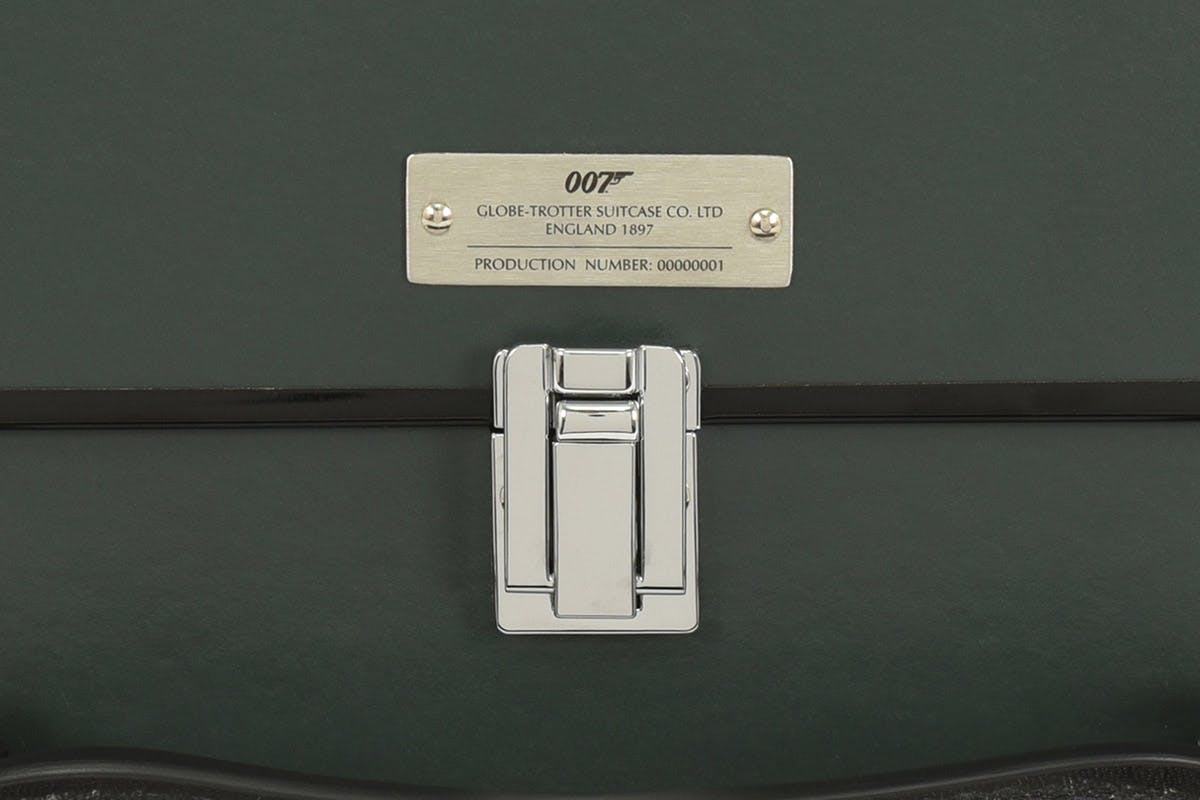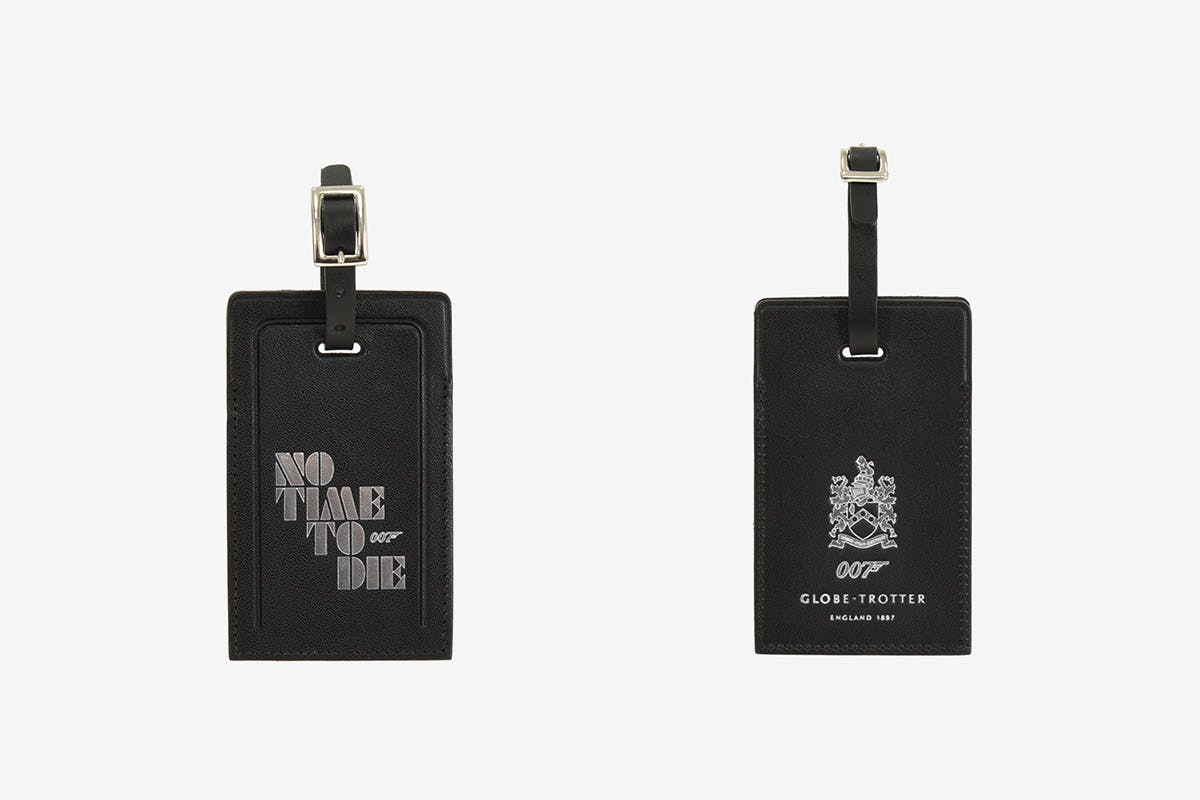 Globe-Trotter just launched its new luggage collection celebrating the upcoming James Bond installment, No Time To Die, which is now set for worldwide release in November 2020.
The collection is titled NO TIME TO DIE and comprises three-pieces in total — one carry-on trolley case, a check-in size version, and a black luggage tag with the film's logo.
The luggage arrives in a cool Ocean Green colorway and is built from a vulcanized fibreboard body and black leather trimmings. The four-wheel models also feature an exterior metal plaque boasting the 007 logo and the product's production number.
The check-in luggage is priced at £2,220 (approximately $2,895), while the carry-on retails at a cool £1,905 ($2,485). The tag costs £110 ($140). 
The luggage is available to purchase now and should you have a few extra grand laying around, you can buy it here.