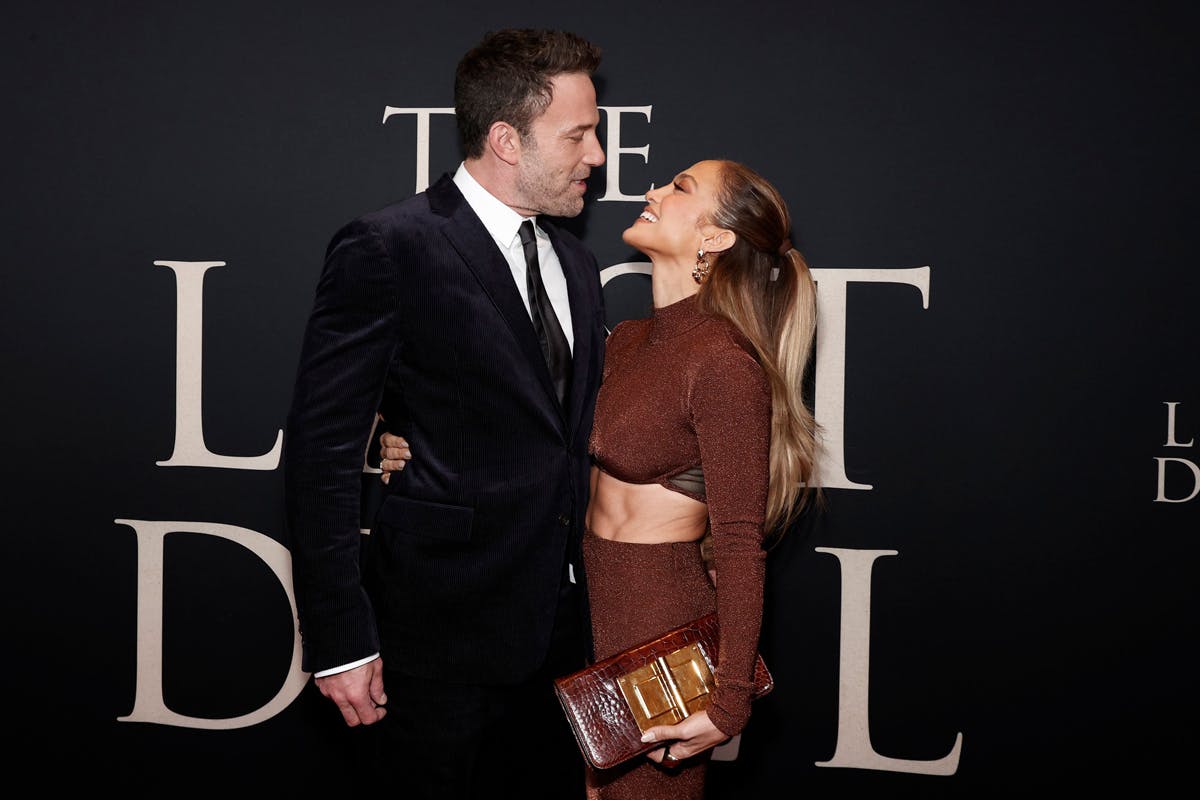 Congratulations are in order for Bennifer, Jennifer Lopez and Ben Affleck, who recently got engaged!
I know we're not supposed to be fooled by the rocks that she's got, but it's definitely hard to ignore Lopez's massive engagement rock on her finger.
On April 8, J-Lo took to Instagram to reveal that a "major announcement" would be made in her On The JLo newsletter.
You can also say this big reveal doubled as a promotional rollout for the actress-singer's "more personal" content-based platform (business is business, people).
But anywho, back to the announcement. Lopez shared a video via On The Jlo featuring herself teary-eyed and admiring a ring with a green stone and silver band.
Affleck clearly knows what his woman likes, as green happens to be J-Lo's favorite color. Ah, don't you just love a man who pays attention to detail?
"I always say the color green is my lucky color. Maybe you can remember a certain green dress." Jennifer Lopez once said to PEOPLE.
How could we ever forget the dress that birthed Google Images and gets brought up at least twice a year?
She adds, "I've realized there are many moments in my life where amazing things happened when I was wearing green."
Now, her latest engagement to Ben Affleck joins the unforgettable Versace dress as another green style moment.
This marks Jennifer Lopez and Ben Affleck's second engagement since calling it quits with their first one and overall romantic relationship in 2004.
But, alas, love proved second chances still exist (well, for some of us). In 2021, Bennifer officially became a thing again, making things official with some IG PDA and their couple style moments like their first red carpet appearance at the 2021 Venice Film Festival.
While I can't assure you we won't see the Versace dress again, it's safe to say Jennifer Lopez's new green bling will become the next favorable green item we won't stop hearing about for a while.
It's okay, Versace dress. You can rest (for now).