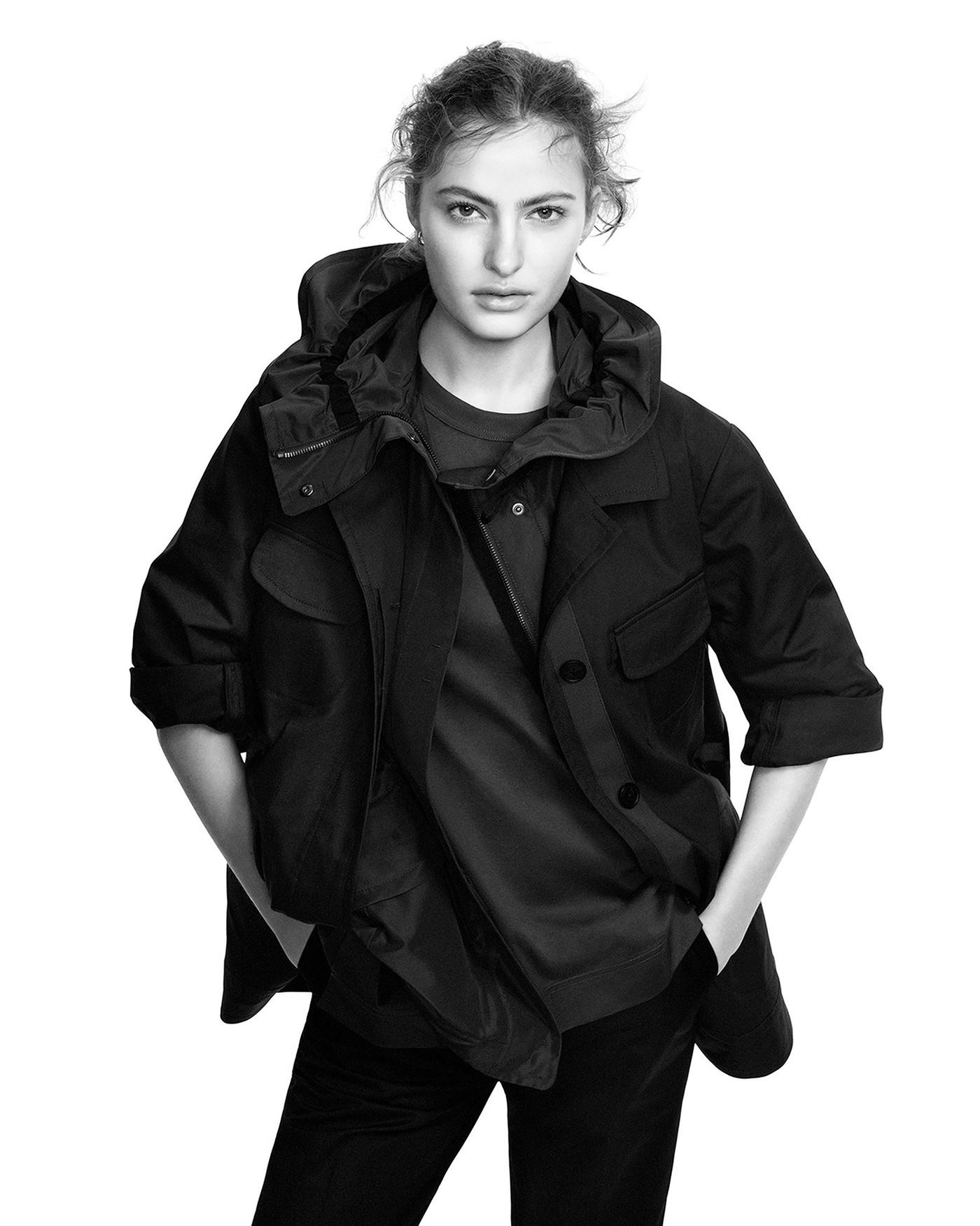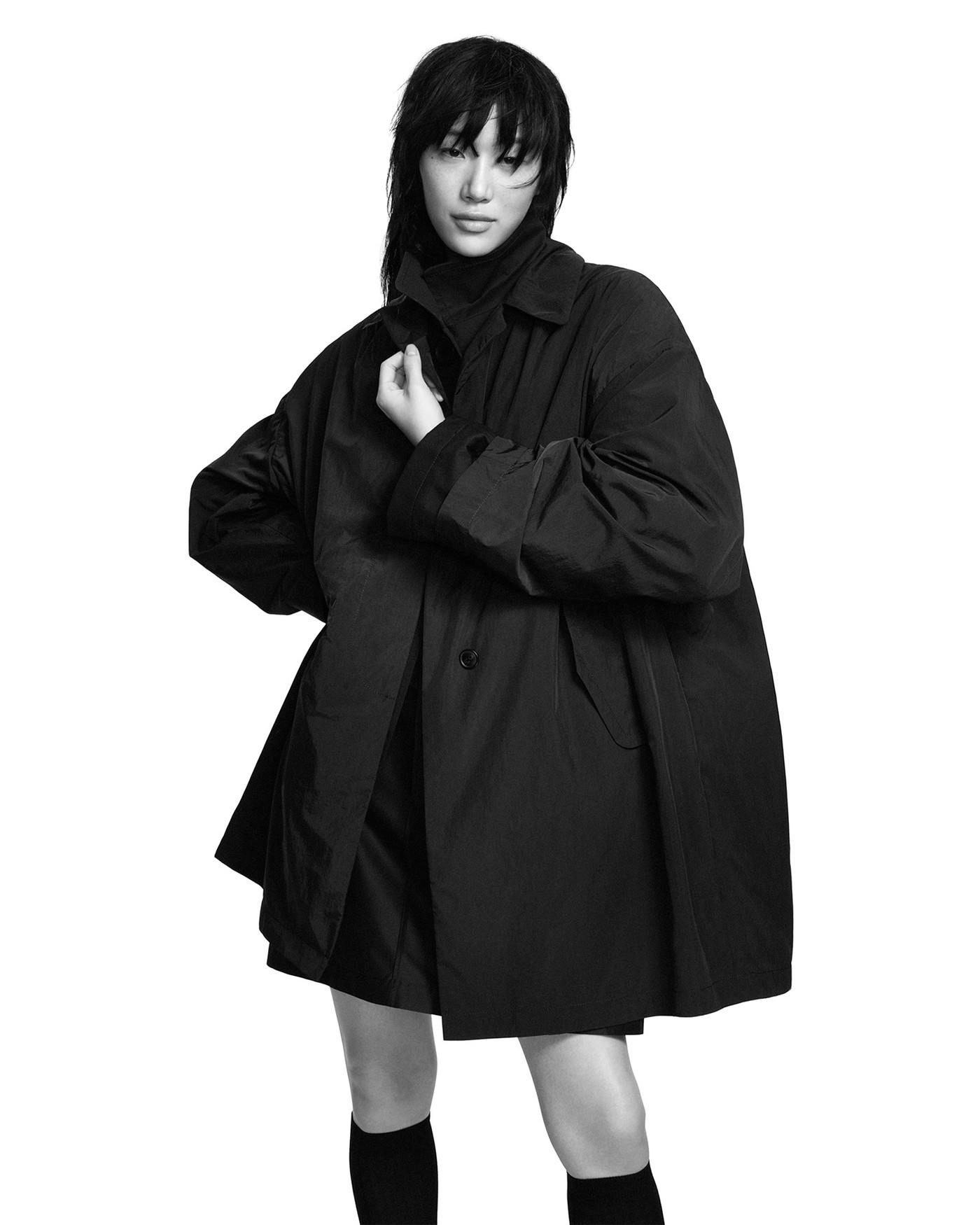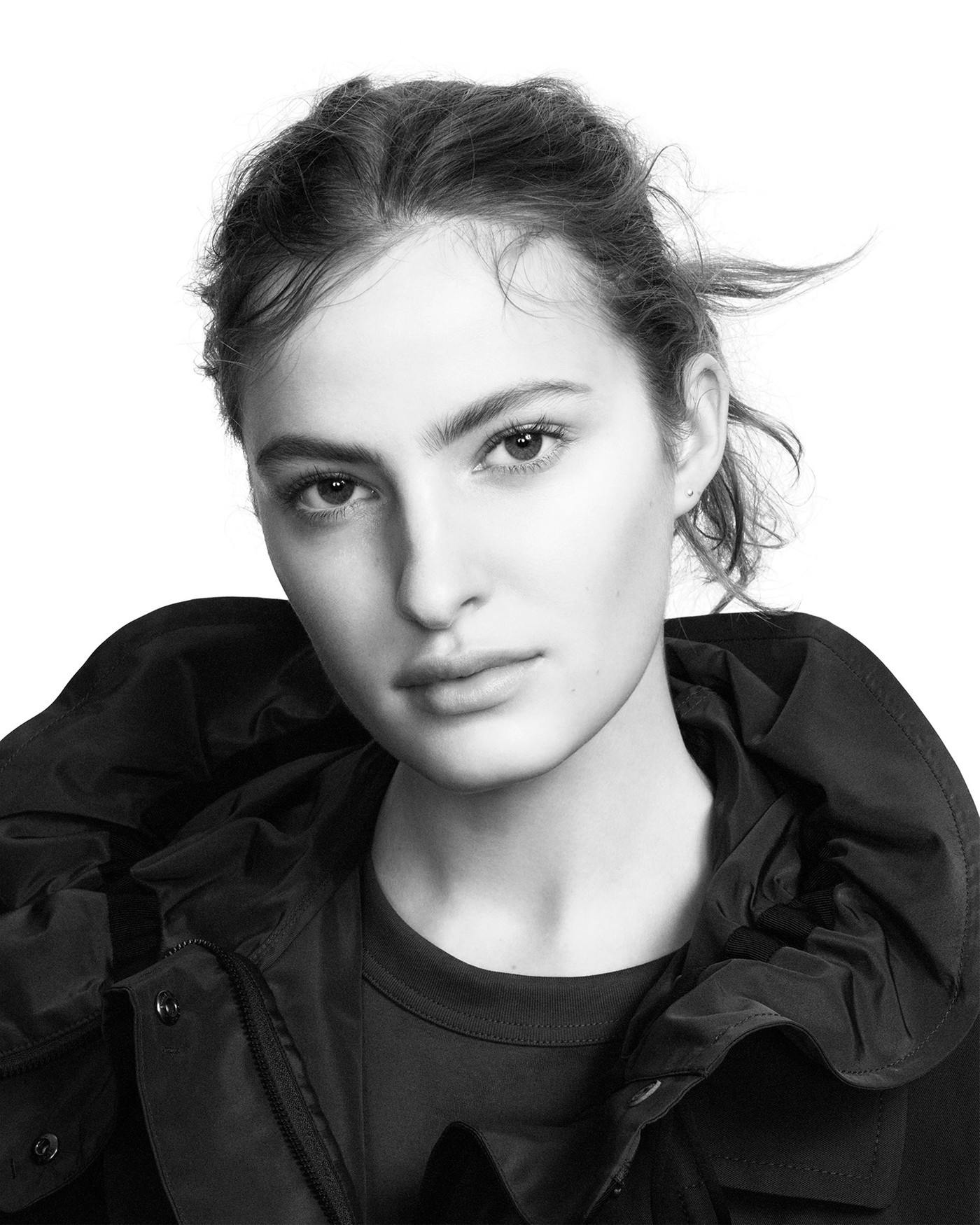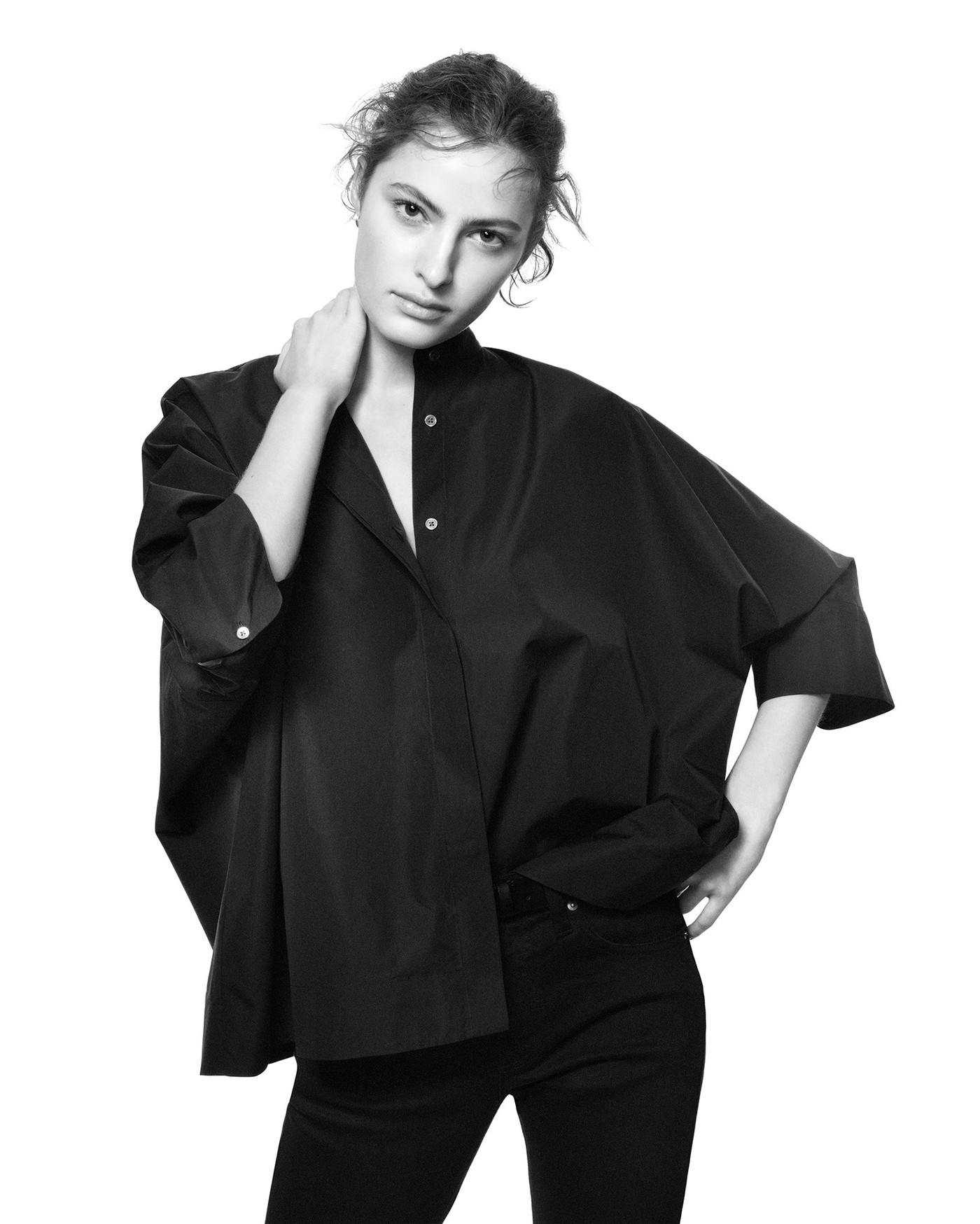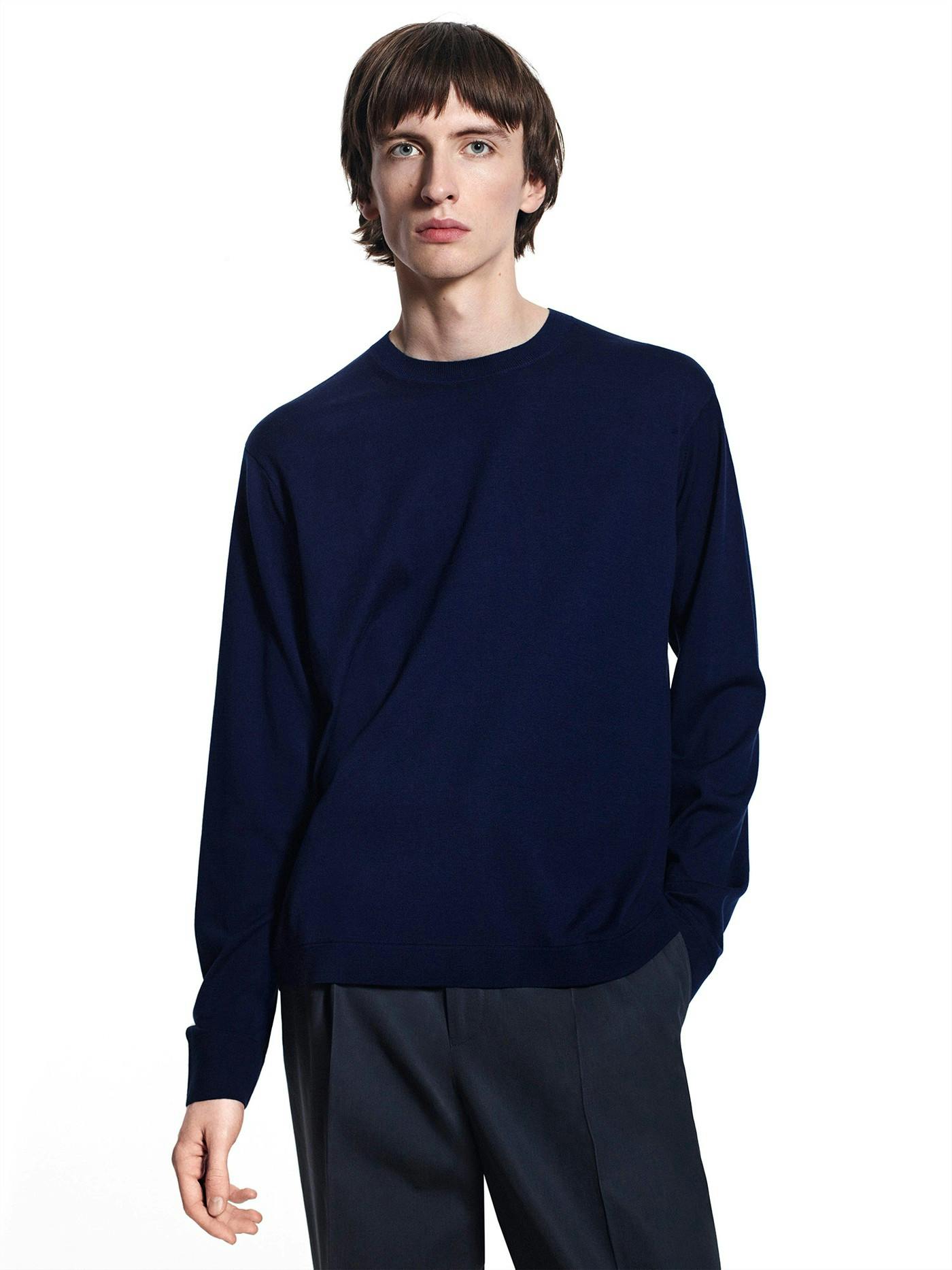 Brand: Uniqlo +J
Season: SS21
Key Pieces: The thick-set wraparound skirt with long-sleeve ribbed blue cotton and chunky loafers is a surefire hit for that tricky transitional winter-to-spring period.
Release Date: March 25
Buy: Uniqlo
Editor's Notes: Uniqlo and Jil Sander have extended their +J collaboration for Spring/Summer 2021 with a new color palette inspired by the shifting hues of the Northern lights.
When they first partnered in 2009, Jil Sander and Uniqlo delivered something of a fashion miracle: a luxury fashion house marrying with a highstreet retailer. Quietly luxurious and affordable, the first collection came in the middle of the recession when people wanted to look smart and professional without spending a lot of money. For the first time, customers could buy the German designer's clothes for an affordable price.
Since then we've seen many more high and fast fashion partnerships, but with its surprise FW20 return last year Jil Sander and Uniqlo reminded us they wrote the book on offering luxury garments at highstreet prices. The popular line offered a blend of fine tailoring with sculptural shapes and architectural silhouettes, branded as "sophisticated essentials" (and it sold out fast).
Speaking to The Cut, Jil Sander explained that the collaboration was prompted by the pandemic and the desire to inspire people to get dressed again. "The pandemic added urgency to the project," she explained. "Even great clothes, I feel, can encourage us all to get ready for a new beginning. To me, +J is like a little present that I can contribute."
+J could be so successful because it captures the zeitgeist, or maybe it's because we love a minimalist uniform. Either way, it's a straightforward approach that we never tire of seeing.