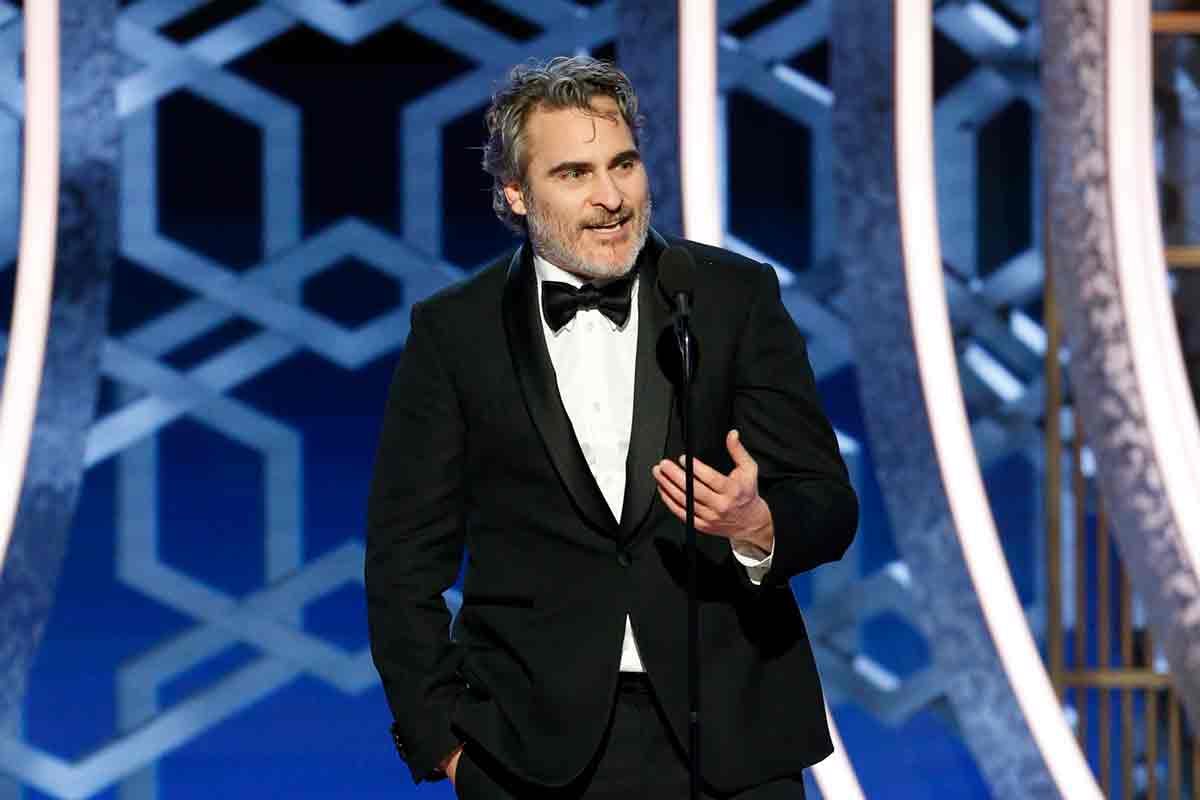 Ricky Gervais began last night's Golden Globes ceremony by warning actors against using their speeches to talk politics. But Joaquin Phoenix did just that when he accepted Best Actor for his critically acclaimed performance in Todd Phillips' Joker.
The biggest names in Hollywood looked nervous as Phoenix addressed the current climate crisis. "Contrary to popular belief I don't want to rock the boat. The boat is fucking rocked," he said before encouraging his fellow millionaires to consider the environment more. "We don't have to take private jets to Palm Springs ... I'll try to do better, and I hope you will too."
While his praise for the ceremony's plant-based catering was well-received, audience members appeared to shift in their seats when Phoenix suggested that voting and well wishes were not enough. He suggested, "we have to take responsibility ourselves and make changes and sacrifices."
Unfortunately, his proposition was not met with applause and Twitter was quick to pick up on the awkwardness. Scroll through some reactions below.