In an industry addicted to retro, Highsnobiety presents The New Vanguard of Footwear, a dedicated hub that celebrates the pioneers from around the globe who are changing the face of what today represents a multi-billion dollar industry.
Interviewing Joey Khamis is like interviewing two designers in one. One one hand, Khamis is an ex-Reebok footwear designer who is now working as a freelancer. On the other, he's the founder of Gravity Footwear NFTs and one of the foremost designers in that world.
Funnily enough, Khamis – whose work includes the Cardi B x Reebok Classic Leather, several yet-to-be-released Reebok shoes, and a collection of surreal NFT sneakers – doesn't consider himself a sneakerhead. At all.
"As a designer, you end up with so many sneakers and samples, but I'm not really a sneakerhead. I never collected or wore specific shoes as a kid growing up," he admits. "I was into sports and basketball, so I guess I was into sneakers by extension."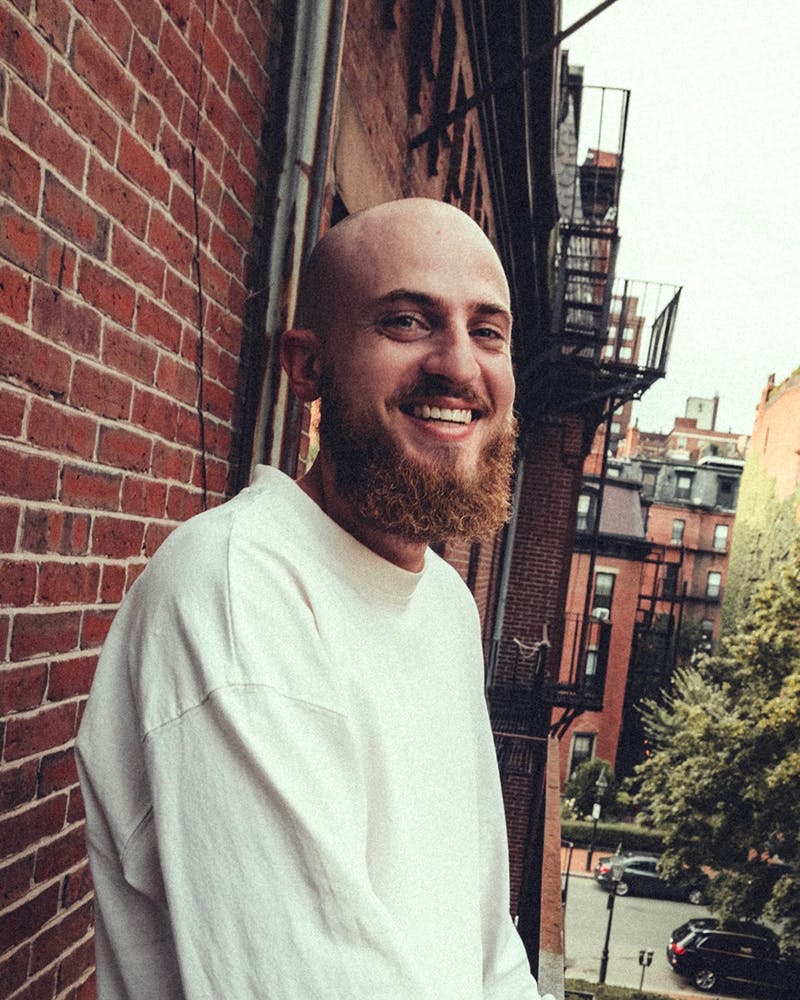 In fact, Khamis never specifically set out to become a sneaker designer. He studied industrial design at Purdue University but remembers that there wasn't any formal introduction to footwear design. It was a teacher's assistant who sent him a link to the Pensole Footwear Design Academy's shoe design contest, which Khamis promptly entered.
"I submitted a design and made it to the top 64 in that contest, opening me up to a new world," he says. "That was my main spark to be a shoe designer. I entered more contests and took a course sponsored by New Balance. After graduation, I interned at Columbia Sportswear. When that ended, I started as an apprentice at Reebok."
Khamis always knew that he wanted to do something athlete and sports-related. A lot of his university projects were equipment, such as watches and wearable tech, so finding out that shoe design was something that fell under industrial design was a lucky coincidence.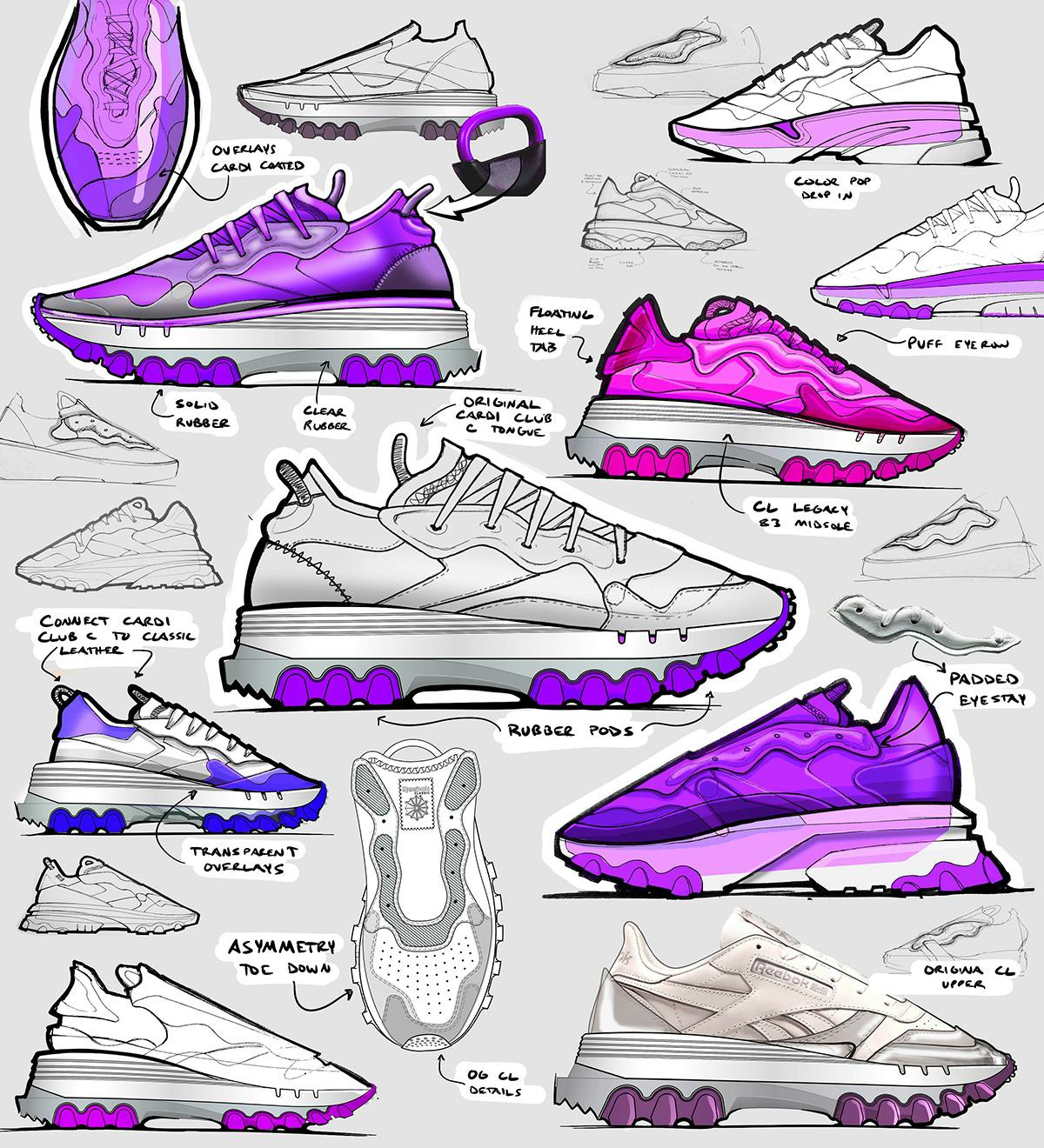 Now, Khamis is still not a sneakerhead, but he spends a lot of time designing sneakers — both for the real world and for the metaverse. His NFT designs started as more of a case study for Khamis to showcase his inspiration and design without any real limits.
"I was introduced to NFTs in early 2020 and was immediately really interested. Gravity Footwear NFTs is an experiment to take my impossible-to-make footwear and give it a space where it can be appreciated and even sold," he explains. It was initially meant to be a collection of 25 designs, but it's been relatively successful and gained more traction than Khamis expected, so he's considering building out the collection.
"These concepts are like designing without gravity. You don't have the constraints of the real world, like literal gravity, manufacturing, parts, or cost," he muses. "It's designing for any world you can imagine."
Splitting time between virtual reality and actual reality, it makes sense that Khamis' approach to design varies in both disciplines. For his "real-life" sneakers, Khamis takes a very industrial design-centric approach, focusing on solving specific problems to get to the final result.
"A lot of the time, if you're designing for performance, telling a specific story, or designing for a specific audience, you're still trying to come to a solution," he explains. "Here's the problem, here's the audience, and now find a solution."
His NFT projects, of course, aren't for the real world. They serve a different purpose, which means Khamis can approach the design from a different angle. "Maybe they can be something that inspires or can be turned into a real concept. But it's really more of a creative release," he reveals. "I don't really put much thought into it. I just go into VR with my Oculus headset and use Gravity Sketch to start sculpting in mid-air. It's much more of a sculptural approach to design."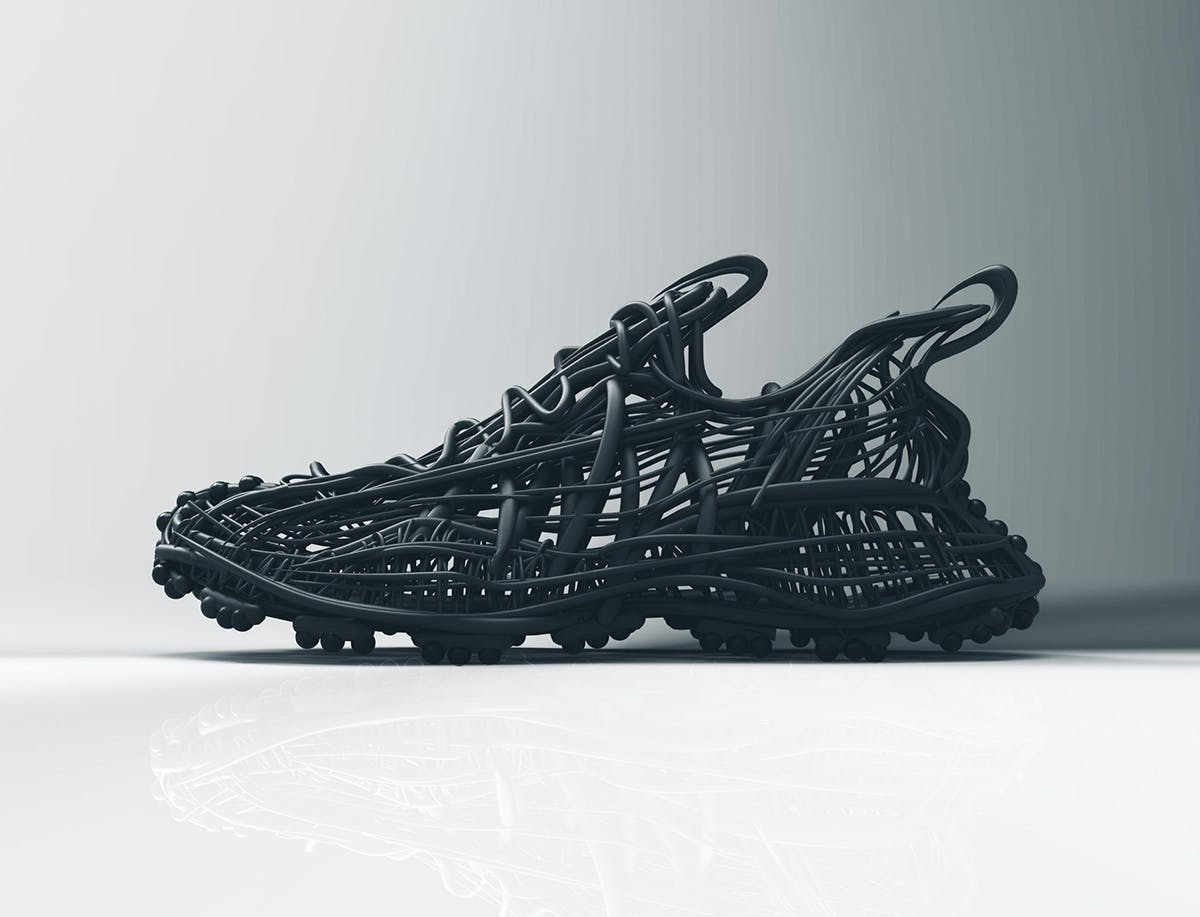 But that's not to say that his NFT work and his IRL work isn't connected. As he says, the NFTs could serve as inspiration for other designers; Khamis could come back to it as a reference for is IRL work.
"Maybe technology catches up and you can make these things," Khamis outlines as another possibility. "With 3D printing becoming more accessible and, in a way, more practical and faster, I think some of these impossible concepts might not be, soon."
Asking someone who's not a sneakerhead their favorite sneaker is always fun because, at the very least, you're going to get an unexpected answer. Of Khamis' own designs, he enjoyed working on the Cardi B project with Marc Brosseau, who brought him onto the project initially and whom Khamis considers a mentor.
"At Reebok, Marc Brosseau and Brian Rinella have taught me an insane amount, guiding me and bringing me onto projects," he says. "I could come to them with anything and they would share all of their knowledge."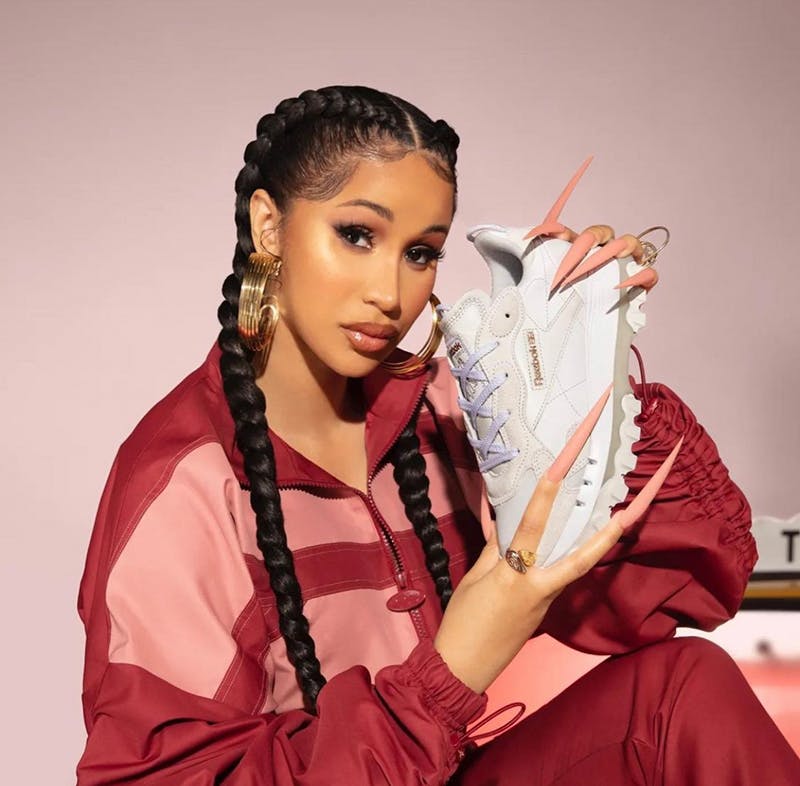 On the topic of mentors, Khamis is quick to mention Pensole's Dwayne Edwards: "I got to learn from him for a three-week course. He's probably the reason I'm in shoe design."
When it comes to footwear Khamis didn't design himself, his favorite design is actually less surprising in hindsight, due to the nature of his NFT concepts.
"I love what Safa Sahin is doing at Balmain, because it looks like the impossible designs I'm doing for my NFTs, but it's a real shoe," Khamis reveals. "The specific shoe isn't out yet, I think, but it's such an aggressive design. There are so many parts and pieces. The details and textures of everything are so advanced."
Khamis continues to say that Sahin has always been an inspiration to him. At university, Khamis would scroll through Sahin's feed and look at his concept art. "It was very architectural and sculptural, and obviously not made to wear, but it was an expression. He was designing a vibe," says Khamis.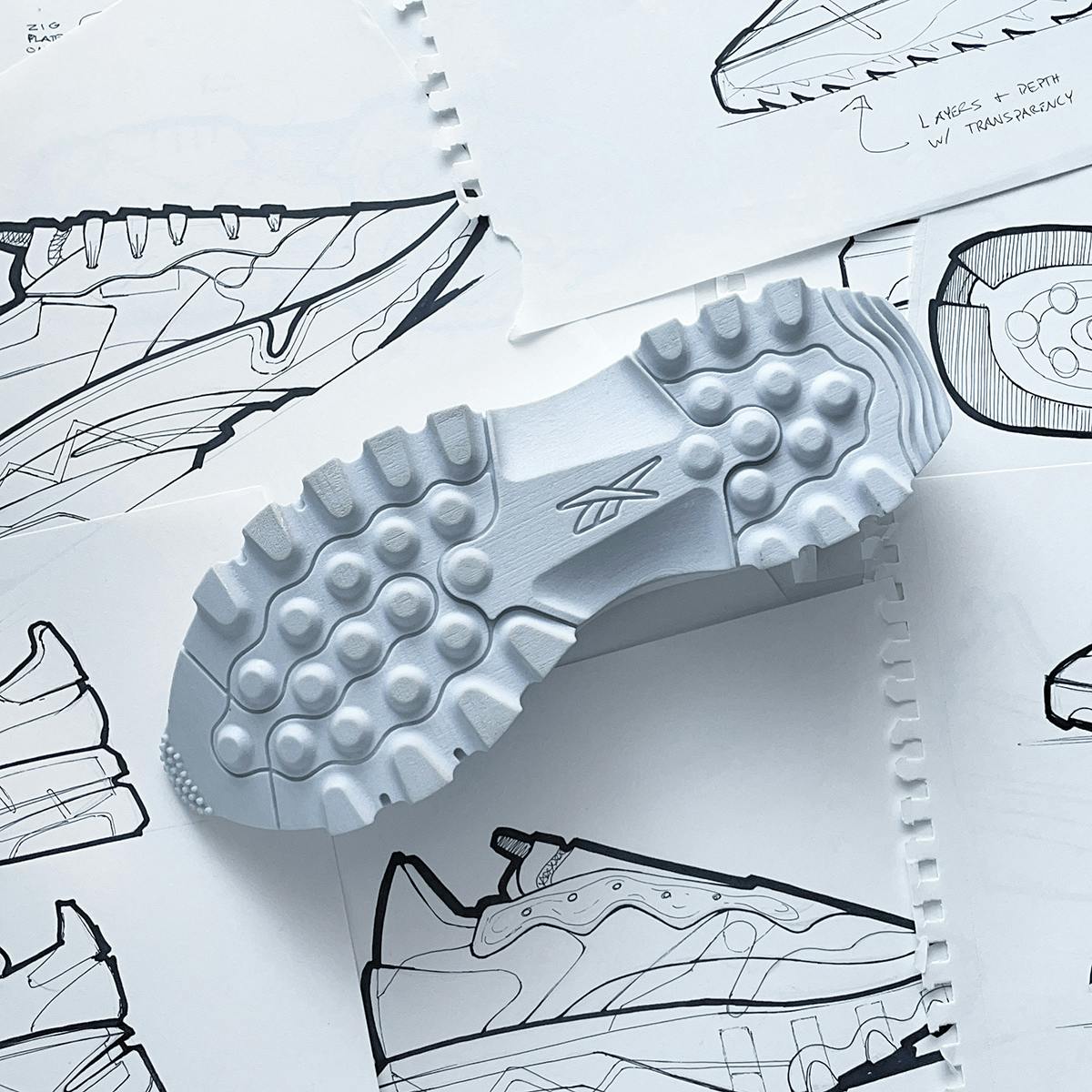 It's exactly in that direction that Khamis himself wants to go. He wants to be part of the industry that is pushing boundaries and creating the future of footwear design. While Khamis realizes that there will always be space for mainstream and archival sportswear designs, he's inspired by the divisive designs that YEEZY and Balmain are bringing to the table.
"It's easy to design a sneaker that looks like other sneakers, and that will sell well because it's familiar," he says. "I'm more interested in the stuff that half the people hate and half the people love. I don't want to get stuck recreating different versions of the same sneaker."
With the NFT landscape still very much the Wild West, and footwear design in general trending towards a more digital, accessible future, it's not hard to imagine a world in which Khamis' NFT concepts actually become reality one day. Until then, enjoy the designs on OpenSea.