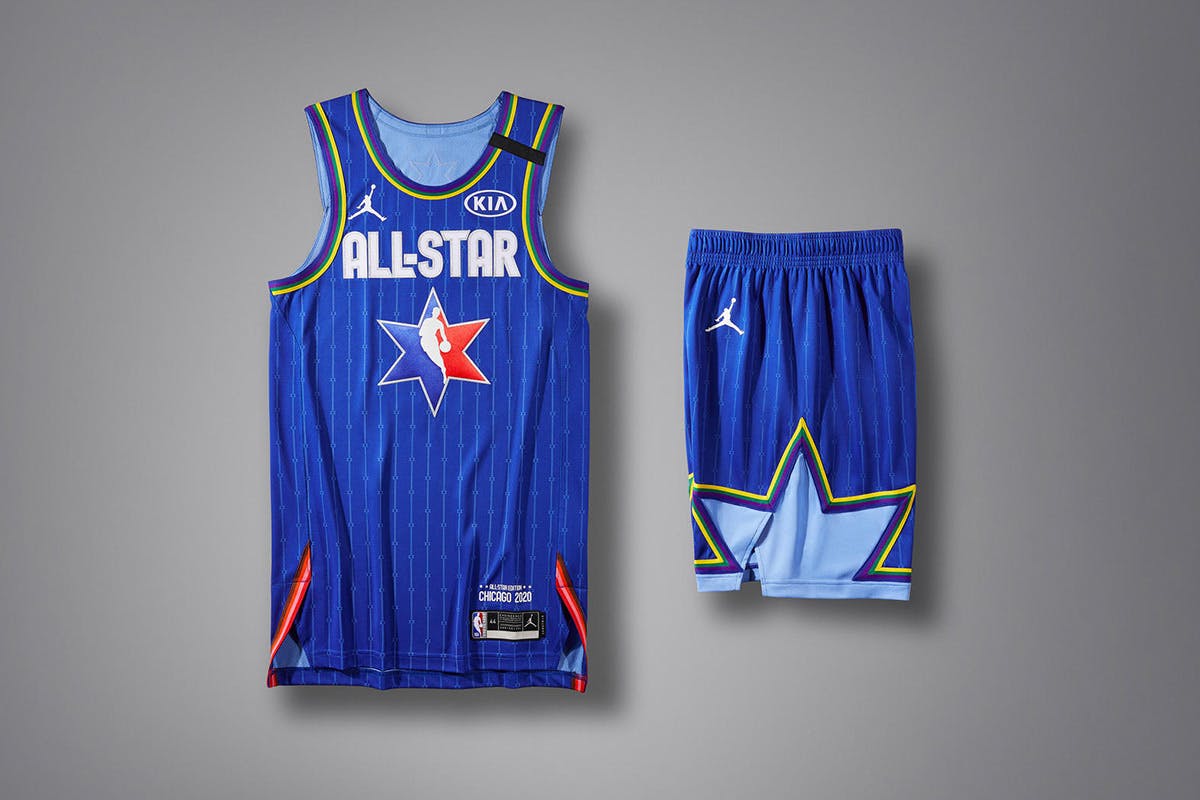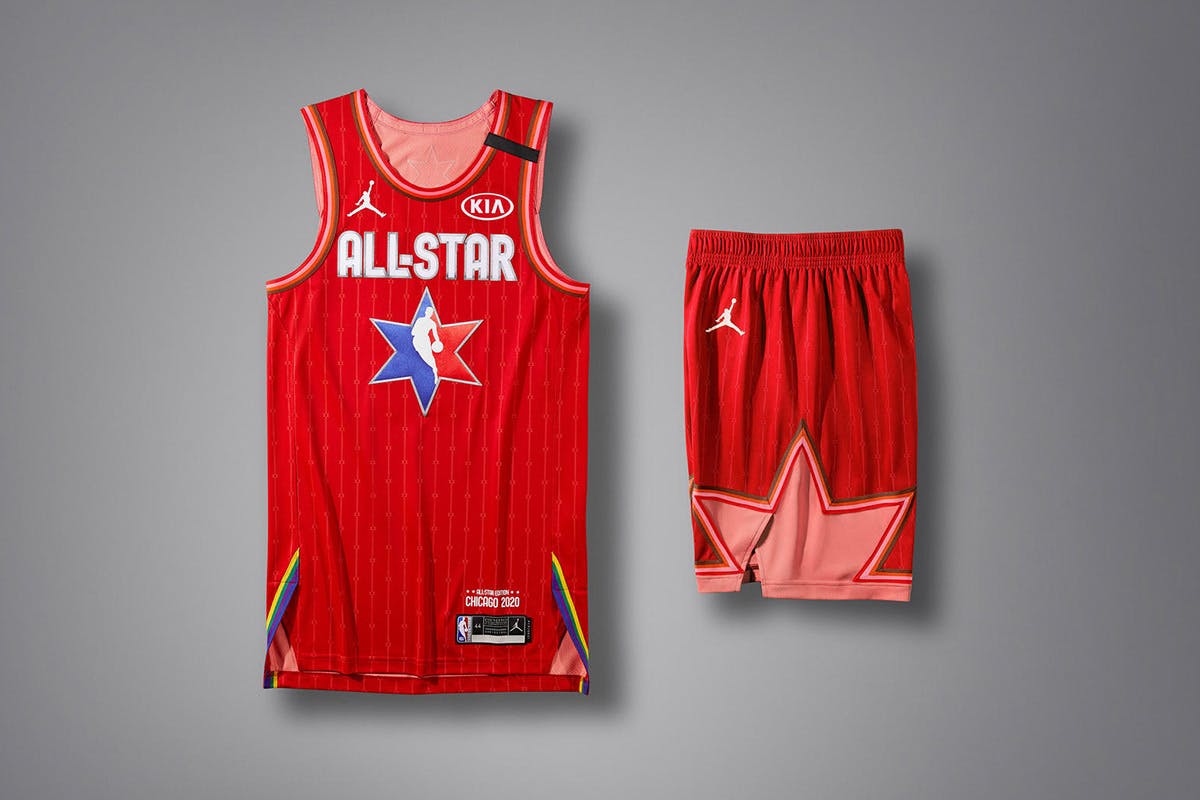 Jordan Brand has unveiled its NBA All-Star Weekend 2020 uniforms, which take inspiration from Chicago's mode of transportation — the transit line. LeBron James, Luka Doncic, Giannis Antetekounmpo, and co. will be suiting up in the uniforms on February 14.
There are eight transit lines, which are reflected in the eight different colored jerseys that will be worn on court over the course of the entire weekend. Blue and red will be worn during the All-Star game; purple and orange for NBA Rising Stars; green and pink for the NBA All-Star Celebrity Game; and brown and yellow for the NBA Cares Special Olympics Unified Basketball Game.
The All-Star game uniforms feature the six-pointed star from the Chicago flag, while pinstripes are used as a nod to the '90s-era alternate uniforms worn by the hometown Bulls.
The jerseys are now available for purchase on Nike.com.