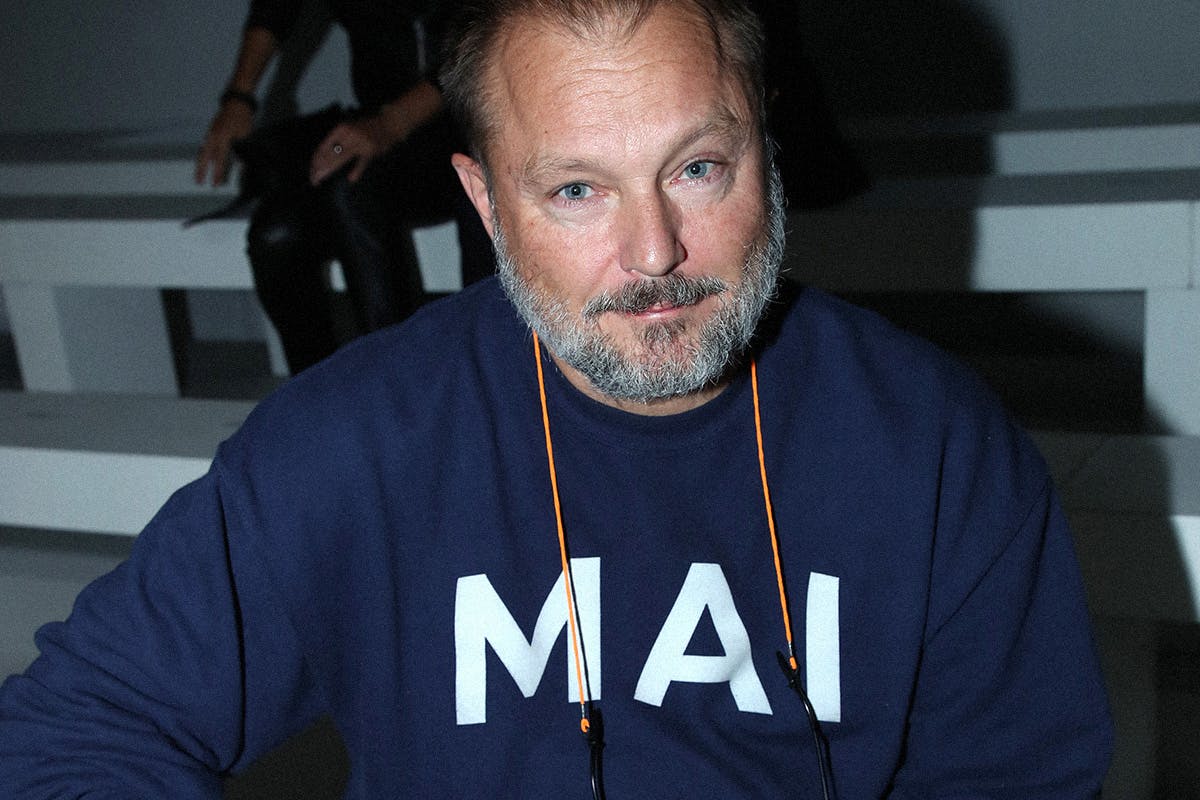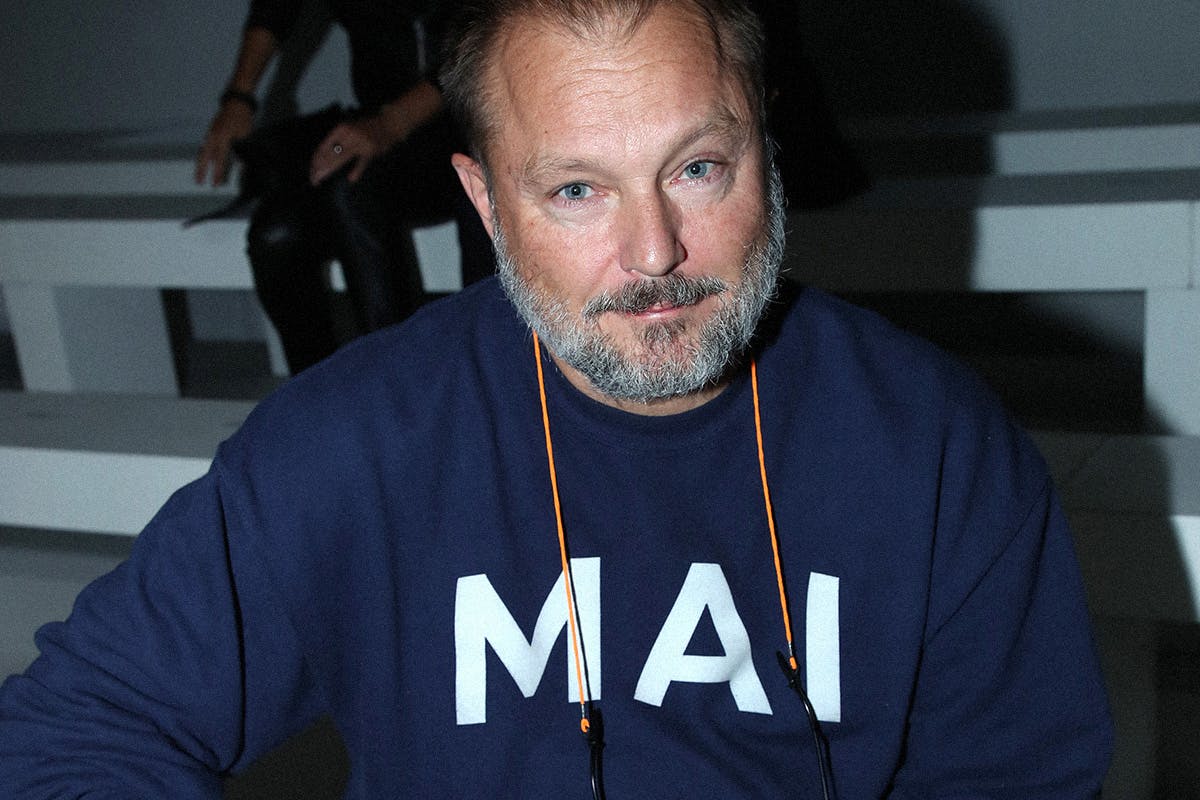 This article from February 2021 was republished on January 28, 2022 in celebration of Juergen Teller's 58th birthday.
Today in fashion magazine cover discourse, the photography for the latest issue of W Magazine has provoked the critical sensibilities of the internet at large. Many people are lambasting the images as too amateur-looking (and making memes about them), but maybe they're missing the point.
Shot by Juergen Teller, the "Best Performances" issue features images of Riz Ahmed, Jacob Elordi, LaKeith Stanfield, Jonathan Majors, Steven Yeun, Michelle Pfeiffer, Sacha Baron Cohen, Tessa Thompson, and more. Teller is known for his unretouched, informal, and off-the-cuff style of shooting, and his work for W Magazine was no different – Ahmed mentioned that his shoot took less than 20 seconds and called the photographer "the OG," and he has a point.
Teller's aesthetic has hinged around breaking the fourth-wall between celebrity and non-celebrity by framing his subjects as candid "real people." They eschew the trappings of a glam squad, photoshop, and meticulously detailed creative direction informing every shot.
If you find the images jarring, it's possible that the overly-edited Instagram aesthetic of our time has derailed your judgment.
Teller's enduring career, which includes iconic imagery for Saint Laurent, Marc Jacobs, and Louis Vuitton, could be attributed, in part, to the way he frames celebrity and high-fashion as a regular and down-to-earth subject. It was a rare stance to take when his career was developing in the '80s and '90s.
In an edifying conversation on the Business of Fashion with Tim Blanks, Teller said "these Hollywood people are so careful of their image and looking right, but there's a wildness when I come into the photographs...And I prevail."
This isn't the first time Teller's images have caused controversy, in fact, nearly every Teller shoot results in a furor on Twitter with the same criticisms. It's worth noting that this element is very beneficial to getting lots of eyes on the images, which is ostensibly the point of shooting a magazine cover.
Teller's collaboration with Kim Kardashian and Kanye West on a dilapidated hill in the French countryside for System Magazine was labeled as one of the most bizarre shoots of all time, and the more recent images of A$AP Rocky for WSJ were equally savaged.
However, the twitter-based critiques could also be masking some jealousy and a suppressed fear for seeing things (including lionized celebrities) for how they really appear. Presently, everyone with a smartphone is a de facto amateur photographer and the fact that Teller may have cashed a large cheque for an image of Riz Ahmed made in less than 20 seconds, understandably rubs people the wrong way.
It's a tough pill to swallow but people love the feeling evoked by a Juergen Teller-esque image – until it's shot by Juergen Teller, as evidenced by the meme above. The informal and "iPhone style" aesthetic is so of the moment that it's tricky to recognize as warranting artistic merit, and it's possible that Teller is a victim of his audience who, growing up on social media, see amateur-style photography as something that needs to be purged from the camera reel, and not published in a fashion magazine.
Of course, another argument is that the over-saturation of images in modern society simply makes Teller's too plain by contrast, and a few props, lighting, or conceptual treatment would have elevated the images to a more credible standard. That, or the renowned photographer has progressed to a point in his career where he feels comfortable phoning it in.
A usual with any minor cultural moment,  Twitter users' collectively-impaired internet brains have meme-ified the shoot to express the mood.
We whittled down a few of the more astute ones below, and in meantime check out the new issue of W magazine and its stories here, and if you like Teller's images but want to see them shot on 35mm as opposed to a smartphone, you can sign a petition for that too.