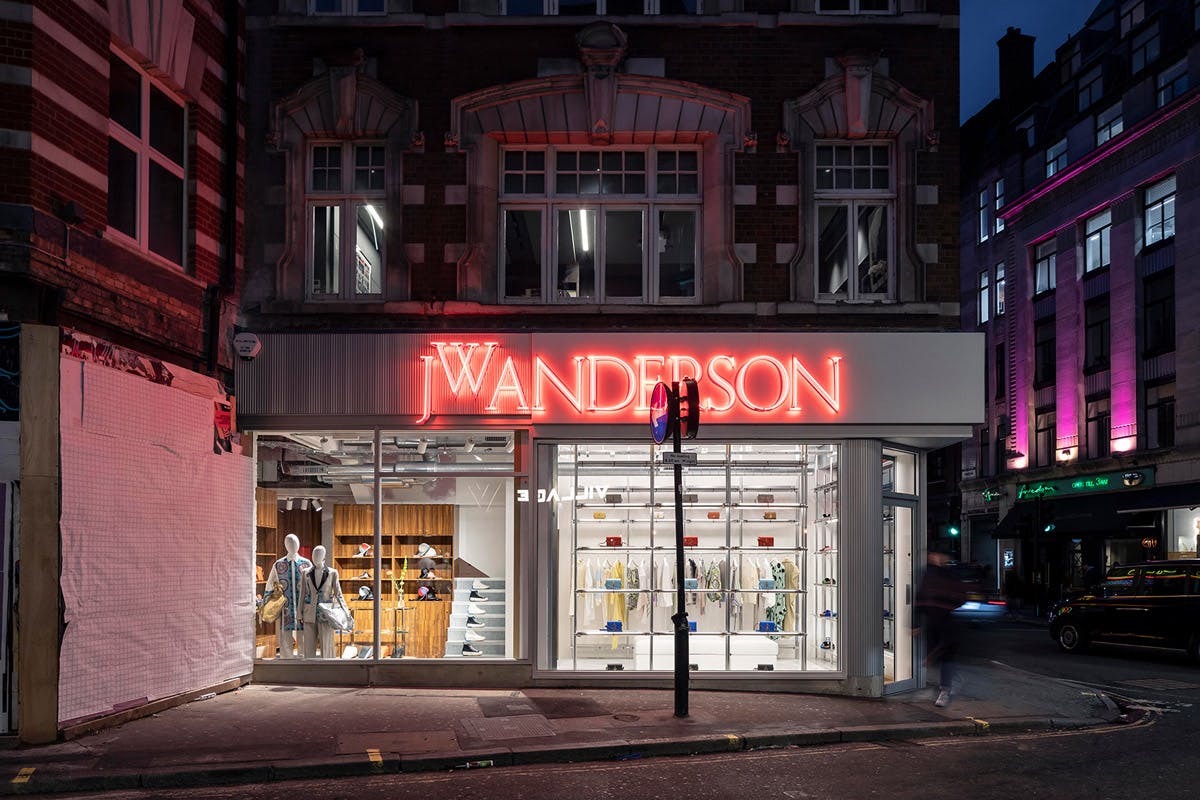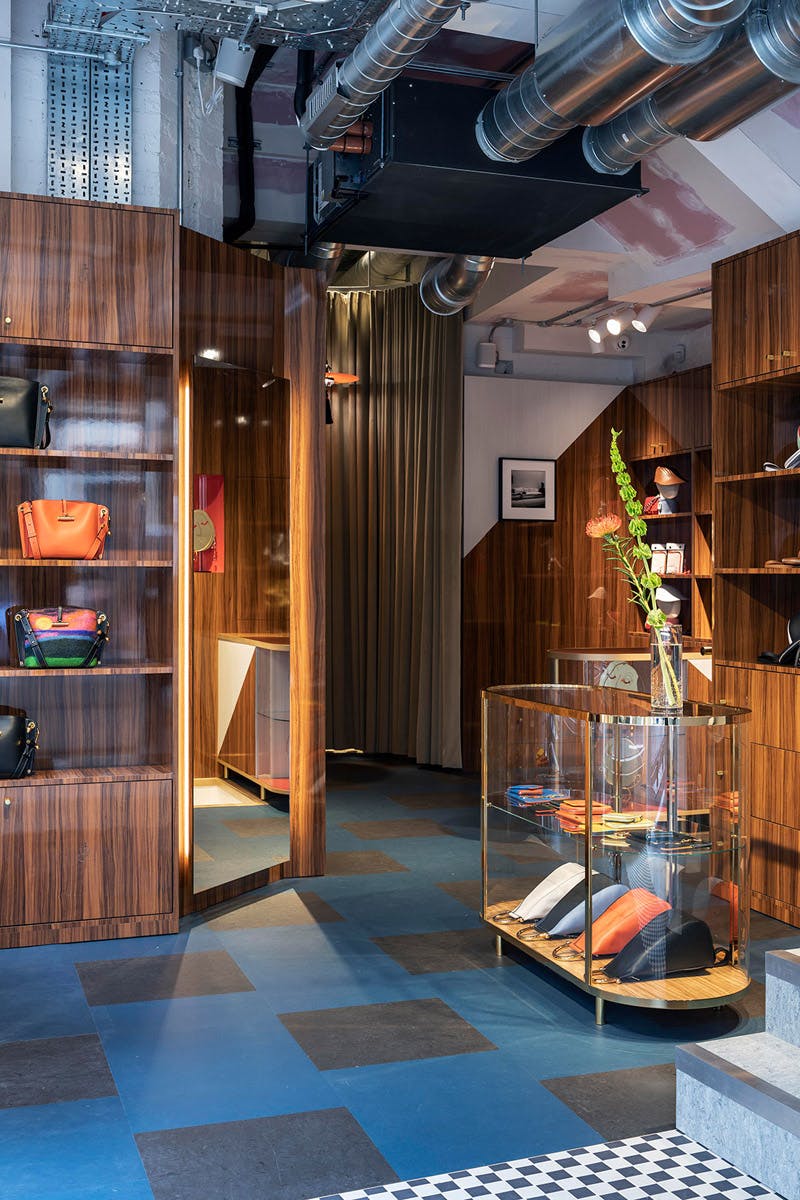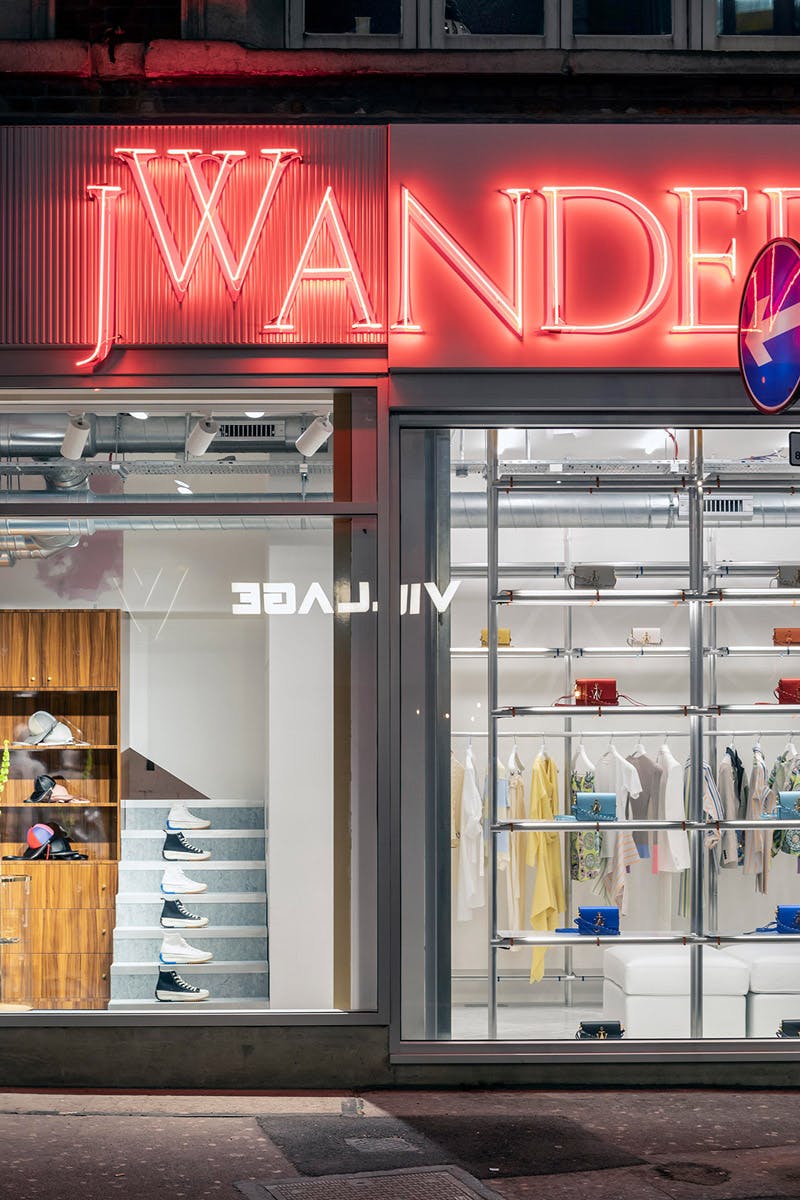 JW Anderson has opened a new London flagship store nestled in the vibrant and historic Soho district. Occupying two addresses between Wardour and Brewer Street, the location was chosen specifically by Jonathan Anderson himself.
Speaking to WWD, he explained, "There is an incredible energy in the area. It feels quintessentially London to me. It's nice to open somewhere I believe in, in a neighborhood that's about all walks of life. It's the center of London, and it feels like a community around here."
Anderson continued, "This is the first store I've ever opened, I'm really proud of all the years it took me to get here. I feel the brand is the right size that merits a store. It's a bit of a milestone, and in a weird way it's a milestone in a moment that is really dynamic. I'm feeling optimistic, and I think it's all about resiliency." He added, "And that's what Britain is about. Being resilient, community and working together."
Once a Victorian building, the 1300 square foot space is split into two with distinct separate-facing frontages and neon signage. On the Wardour street side is the "shop" with high ceilings, bright floors, and modular aluminum shelving. Meanwhile, the Brewer Street side is more akin to a Savile Row tailor with faux wood veneer on the walls and furniture, cabinets with interior pops of color, and subtle JW Anderson anchor logo details.
The store will carry the full range of JW Anderson products including menswear, womenswear, leather accessories, footwear and the ongoing collaborations with Converse and Moncler Genius.
Check out the new space via the gallery above and at the address below:
JW Anderson Brewer Street London W1F 0SA