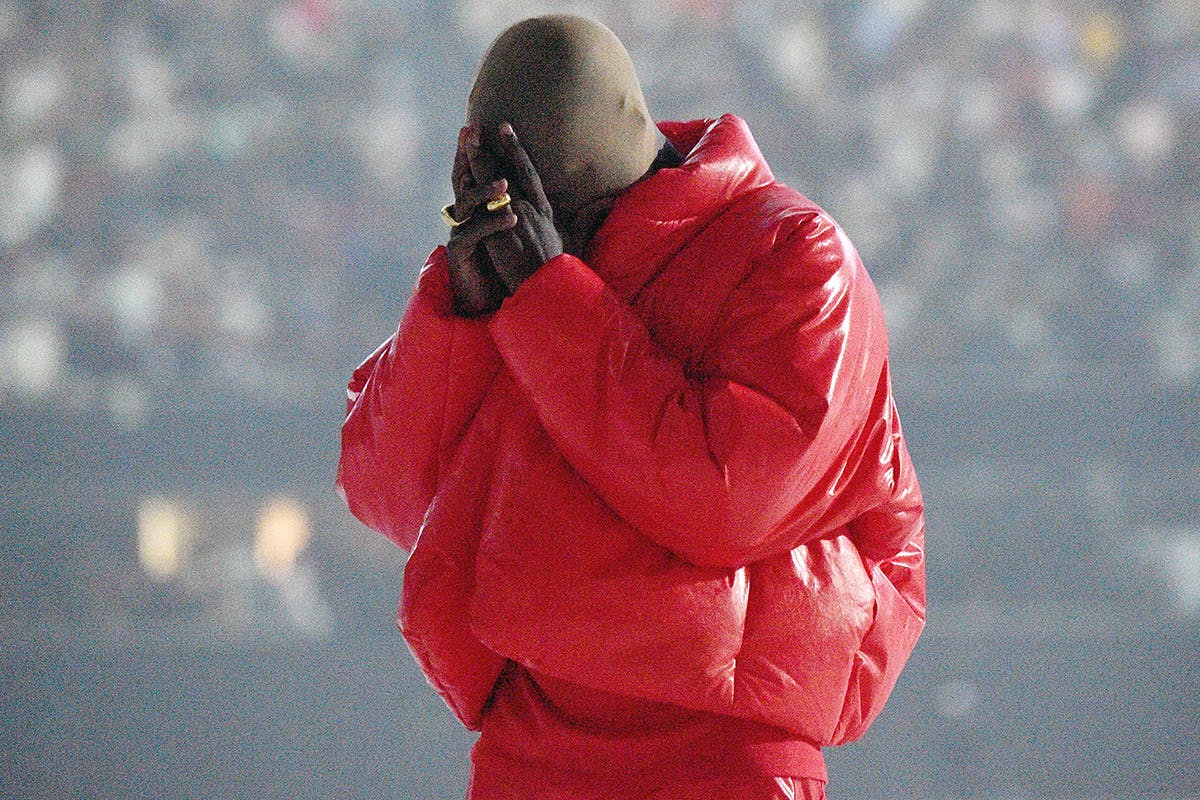 "Where's DONDA at?" has fast become one of 2021's most uttered sentences. Unfortunately, a new projected release date on Apple Music suggests fans may have to wait a little while longer for Kanye West's new record.
It was one month ago when West showcased the record for the first time at a public listening event inside Atlanta's Mercedes-Benz Stadium.
The public release date has changed several times since, having been expected to drop after the second listening event at the stadium on August 5. That failed to materialize, with an August 15 date mooted instead. Rather than arriving tomorrow, Apple Music's DONDA homepage is now displaying a date of August 20, meaning we most likely get to hear it until next Friday at the very earliest.
The page shows the 24-strong tracklist and as a small consolation, has made West's "Hurricane" single with Weeknd and Lil Baby available to stream.
The second DONDA listening event attracted 5.4 million viewers on Apple Music, making it the biggest ever. There has still been no official release date given for the record from West's official team.