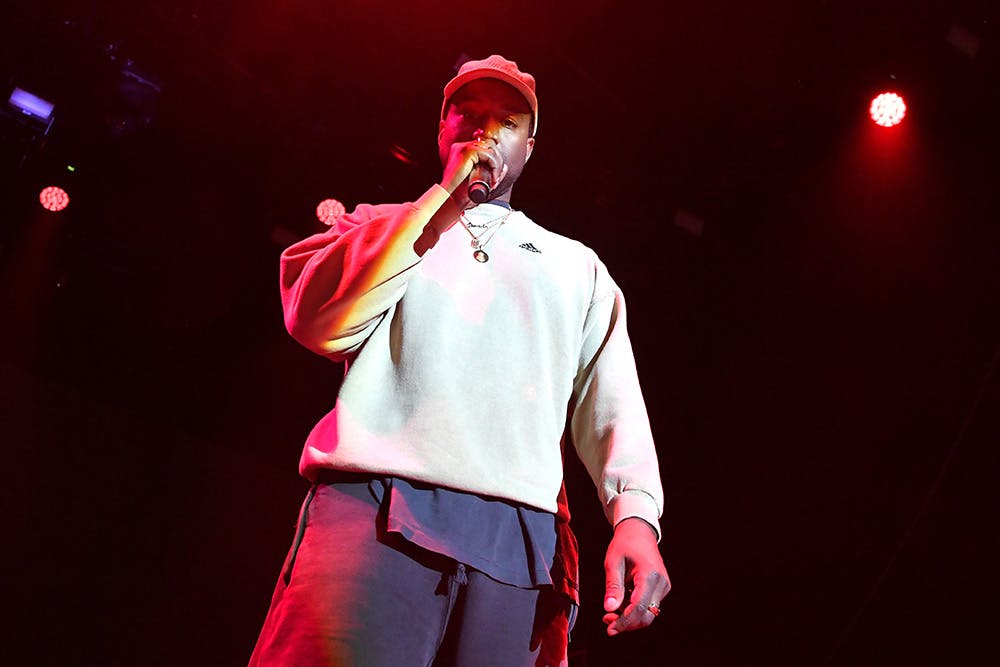 Amidst all the political hoopla, there is actually music on the way. Kanye West has in turn taken to Twitter today to announce a new song, titled "Lift Yourself," and you can listen to it right here.
Back at it with the fire emojis, Kanye says, "I'm going to drop a song with a verse that will bring Ebro the closure he's been seeking. The bars ???????????????????????????????????"
The track begins as though it was an early soul-infused Kanye West production, before moving into some strange gibberish rhymes toward the end of the tune.
In addition to "Lift Yourself," we can also look forward to a new 'Ye x Travis Scott track, supposedly dropping this week, as well as music with A$AP Rocky and Lil Uzi Vert. West's new solo album is due out June 1, while Kanye x Kid Cudi is scheduled to arrive June 8.
For more surrounding Yeezy, Donald Trump just tweeted his appreciation for Kanye and Chance The Rapper, as Chance then took to Twitter to issue an apology for any confusion surrounding West and Trump.