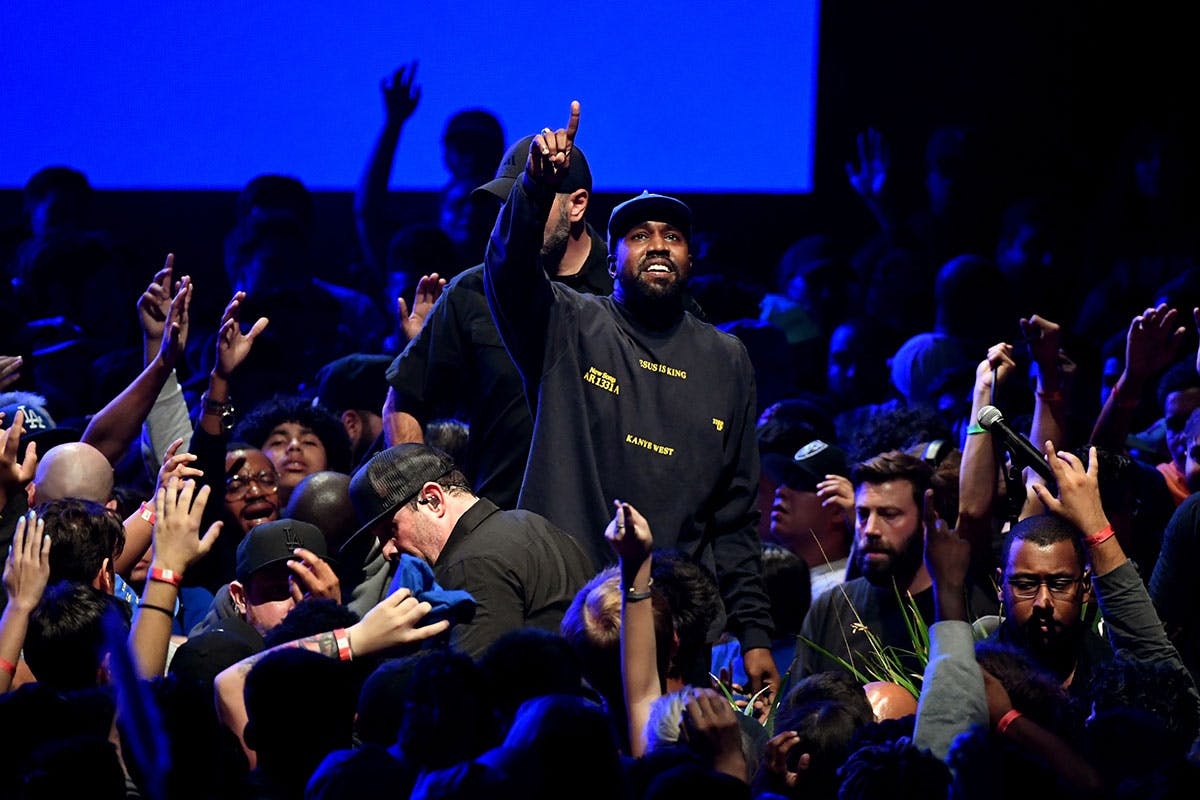 Kanye West returned to his Chicago hometown for a Sunday Service last weekend in celebration of this year's NBA All-Star Game. The event sold out soon after Kanye's announcement tweet last week, but thanks to Twitter, we still know what went down inside the exclusive ceremony. Here's our brief round-up.
Firstly, A$AP Ferg, Virgil Abloh, and Arthur Kar were on the guest list. Take a look at the behind-the-scenes shot below.
Shared footage from inside the red-lit event mostly feature the Sunday Service Choir assembled in the middle of the Credit Union 1 Arena. Tracks performed included a number of Kanye's hits, such as "Power," "Father Stretch My Hands," and "Fade," along with A$AP Ferg's "New Level."
The choir also revisited their version of Soul II Soul's 1989 hit "Back to Life," which appears on Kanye's 2019 album, Jesus is Born, and Maze & Frankie Beverly's 1977 song "Before I Let Go."
Kanye also took the reins for "Selah," "Can't Tell Me Nothing," and "Follow God," before capping the service with a rendition of "Jesus Walks." Watch snippets of the performances below.