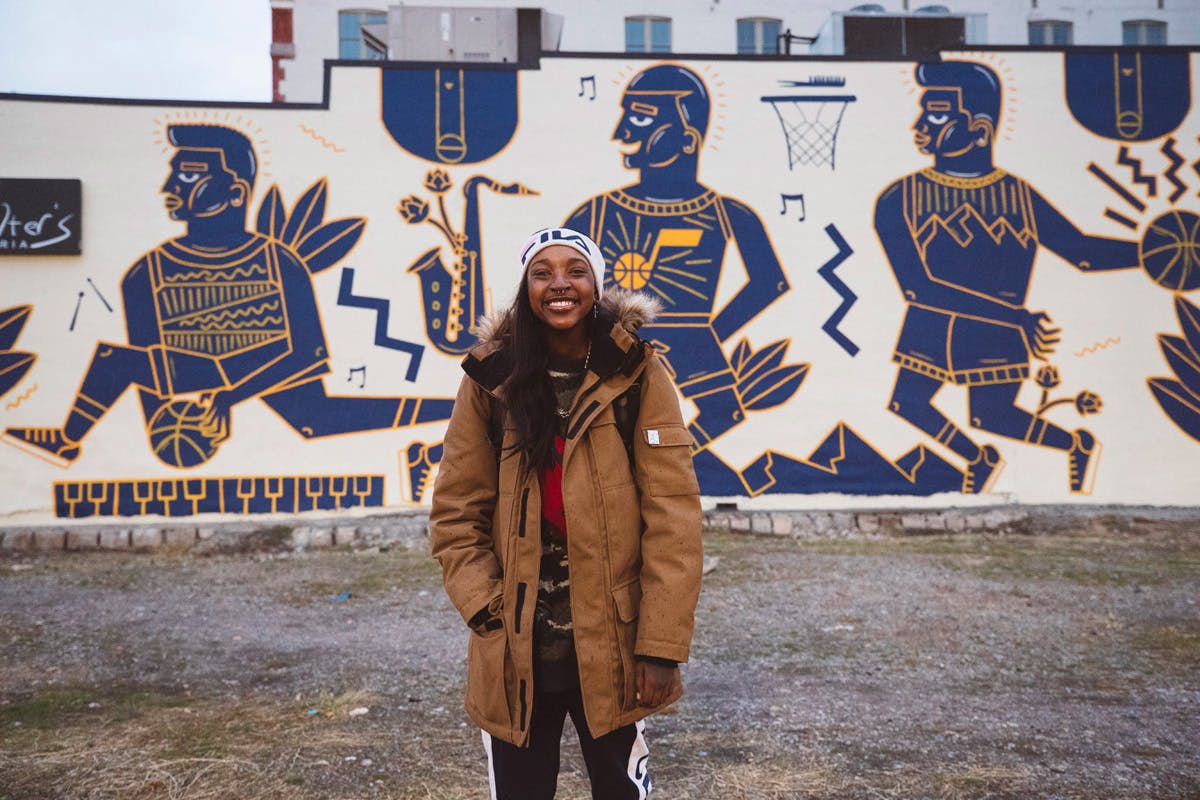 Across a table at a trendy pizzeria in the small suburb of Greenside in Johannesburg, South Africa, Karabo Poppy is greeting each person who approaches her affectionately as "my friend." Despite her signature, serious demeanor in her Instagram photos, in person, Poppy is an incredibly joyful human being. But while she may not be as serious as she comes across on social media during her day-to-day interactions, one thing became increasingly clear - she's very serious about her work.
Karabo Poppy's personality is colorful, ambitious, and authentically African, much like her art. Born Karabo Poppy Moletsane, the 29-year-old illustrator is far more than just an artist, she's a preserver of the African aesthetic and a beacon of hope for so many just like her. "I always see African art presented in a very traditional sense, and so I aimed to create something contemporary, and something accurate, that's presented in a way that people haven't seen before", she says, between taking sips of her drink.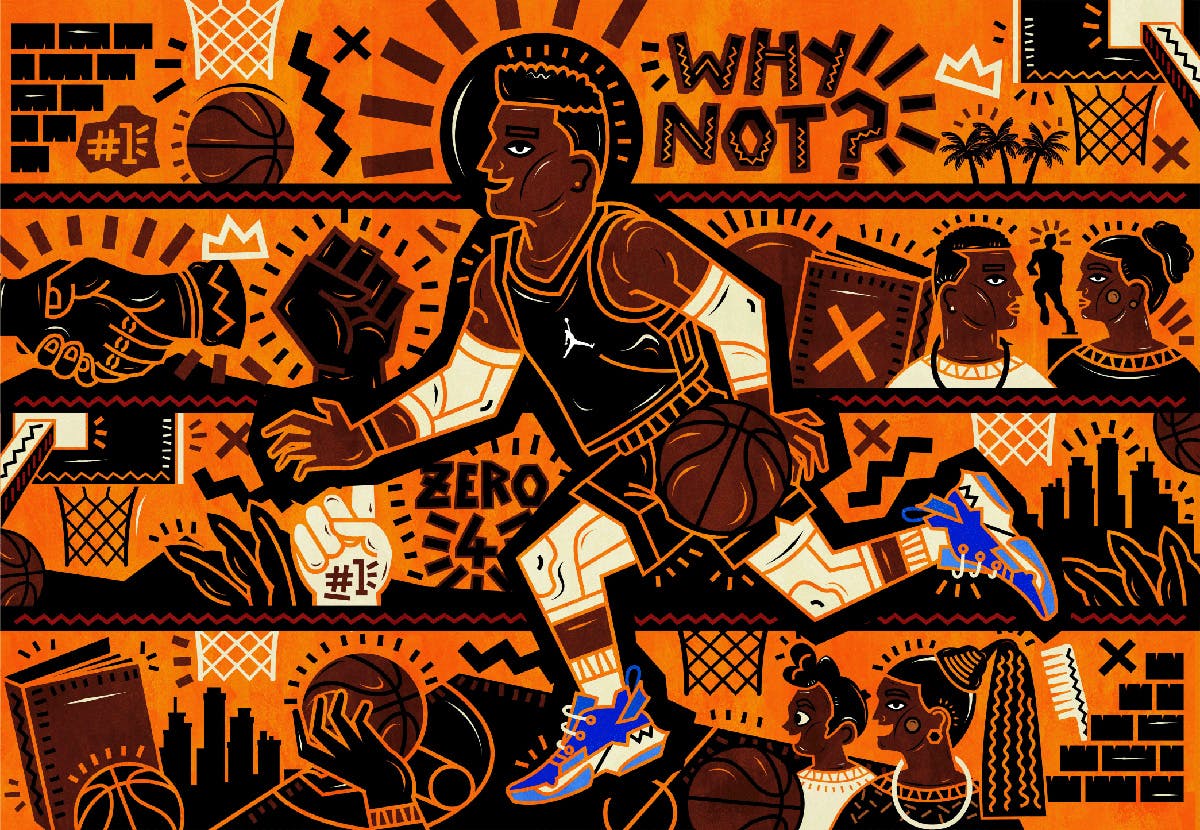 During her relatively short career, Poppy has achieved what few other South African artists have. She has worked alongside global brands like Apple, Google and Coca Cola, and has designed two sold out Air Force 1's for Nike - notable fans of her kicks include LeBron James and Offset, who have been photographed donning her designs. In spite of her success, Poppy makes a point of never forgetting or overlooking her roots.
Born and raised in the small, industrial city of Vereeniging, Poppy's passion for creativity began to develop early on in life, citing her dad as her biggest inspiration: "He helped me be the person I am today, he instilled so much confidence in me, in being myself, and in that, being okay." Poppy's artistic potential was noticeable to those around her as early as the first grade, recalling an incident when her dad was called into her school for a meeting with her teacher. Naturally, the young Karabo Moletsane assumed she was in trouble, but was delighted to find out that in fact, her teacher wanted to alert her father to her potential as an artist. Poppy chose to use typography to spell her name on one of her assignments, something very rare for a 6-year-old to even think of, let alone execute so well.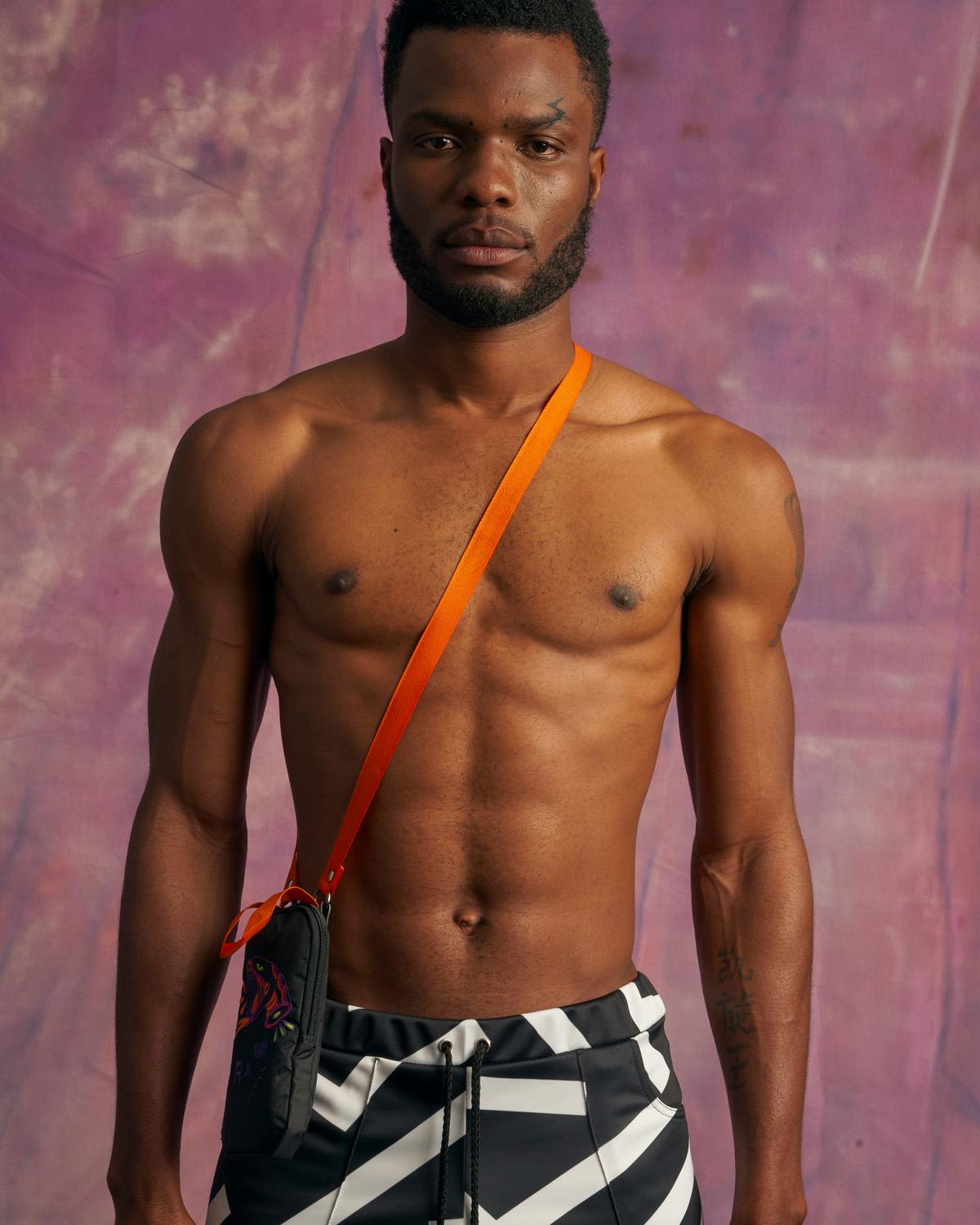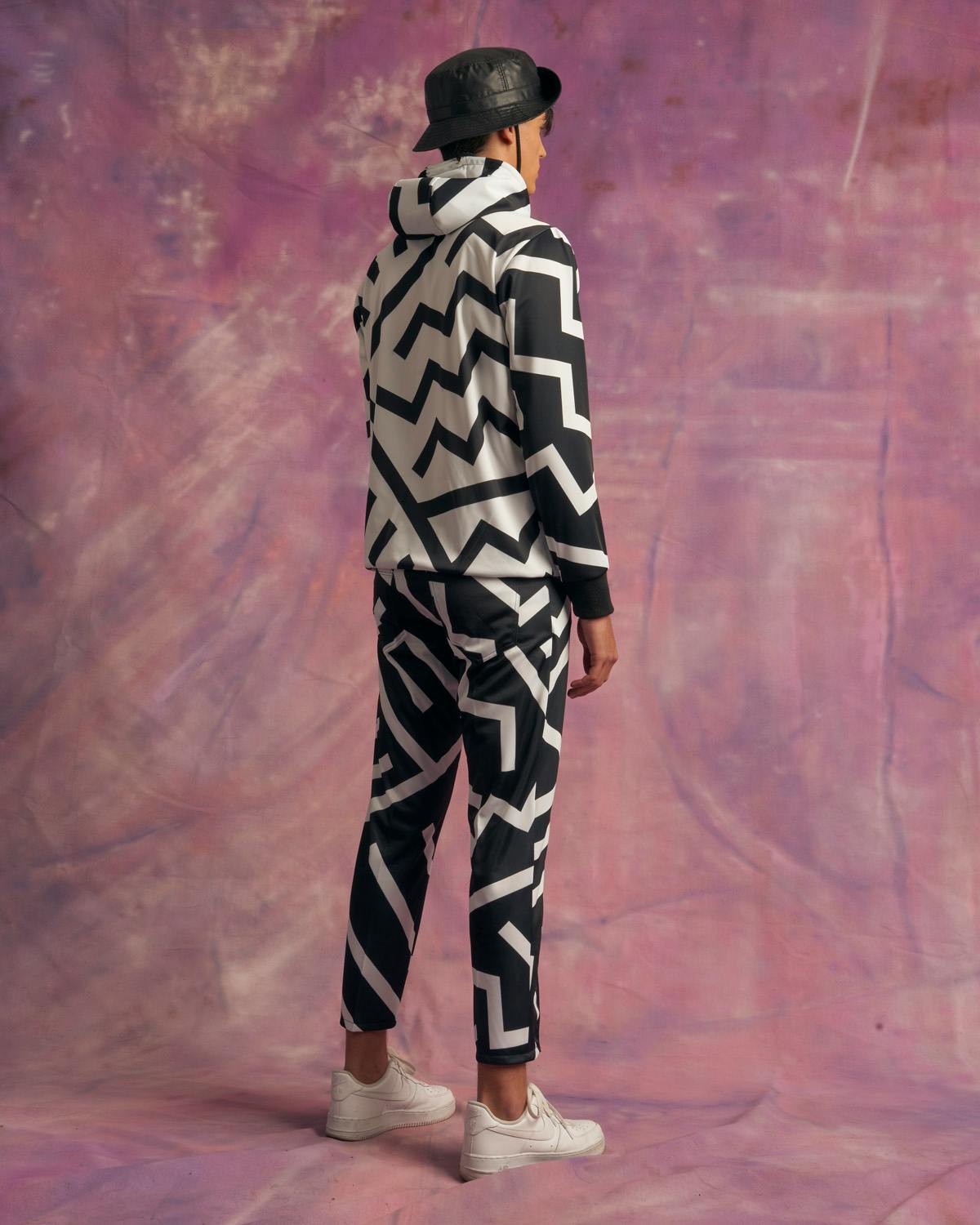 Throughout her schooling, she was a gifted academic and was accepted into medical school, much to the delight of her parents, but to the dismay of her high school art teacher, who encouraged Poppy to consider taking art seriously as a viable career option. It was at her teacher's insistence that she attend the open day of the Open Window Institute, an esteemed higher-education art school in the city of Pretoria, that swayed her into pursuing art as a full-time career. "She finessed me, she knew once I went there, I would never want to leave," Poppy jokingly exclaims with a smile. She was given a bursary for her outstanding academic performance in school and went on to complete a Bachelor of Arts in Visual Communication, refining her style as a visual artist.
It was also around this time that Poppy came to realize who she wanted to be, and what she wanted to represent. As a student at a private institution made up of predominantly white and privileged students, she struggled to find what she described as a "role model" to benchmark herself against, someone who had achieved what she wanted to achieve, yet knew her struggle - and she quickly realized how difficult, if not impossible, a task this was. "I was like, I actually want to set out to be the representation that I wish that I saw. I always try and go into spaces where I don't see people like me, and try and kill it and own it, and be that representation there, so that other people who find themselves in a similar position as I did when I was younger don't have to look far to see that this is possible," Poppy says forcefully.
After graduating, Poppy began working as a freelance illustrator, with her first commission coming in the form of creating designs for her local church, where she designed what she describes as "Church Merch" -streetwear featuring religious-themed imagery and Bible quotes. While this project is incredibly close to Poppy's heart and very special to her, it was her second client who truly set her career in motion - Apple.
Poppy worked alongside Apple and Project RED on developing a set of illustrations which were sold as in-app purchases across a variety of the App Store's top apps and games at the time. The initiative raised over one million dollars toward providing free antiretrovirals to those affected by HIV/AIDS across Africa. "It felt amazing, I wanted to make money to help my family, but now I got to make money to help my continent, and it just pushed me even more to keep doing what I'm doing," she says.
Since then, Karabo Poppy has gone from strength to strength as an artist, painting a gigantic mural on one of South Africa's largest structures – The Soweto Towers, as well as another large mural in the USA's Salt Lake City, for the Utah Jazz basketball team. Despite her mural work being a feature of many cities across the globe, one thing remains constant, who and what she chooses to represent.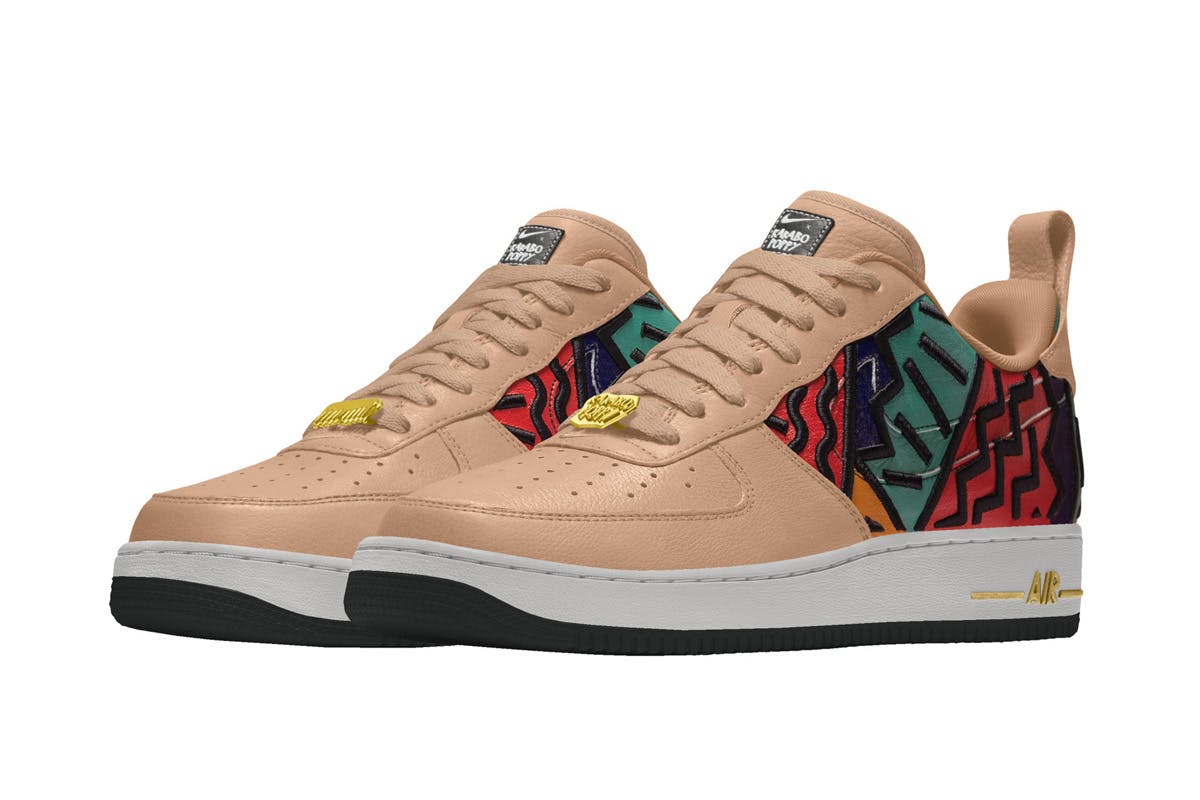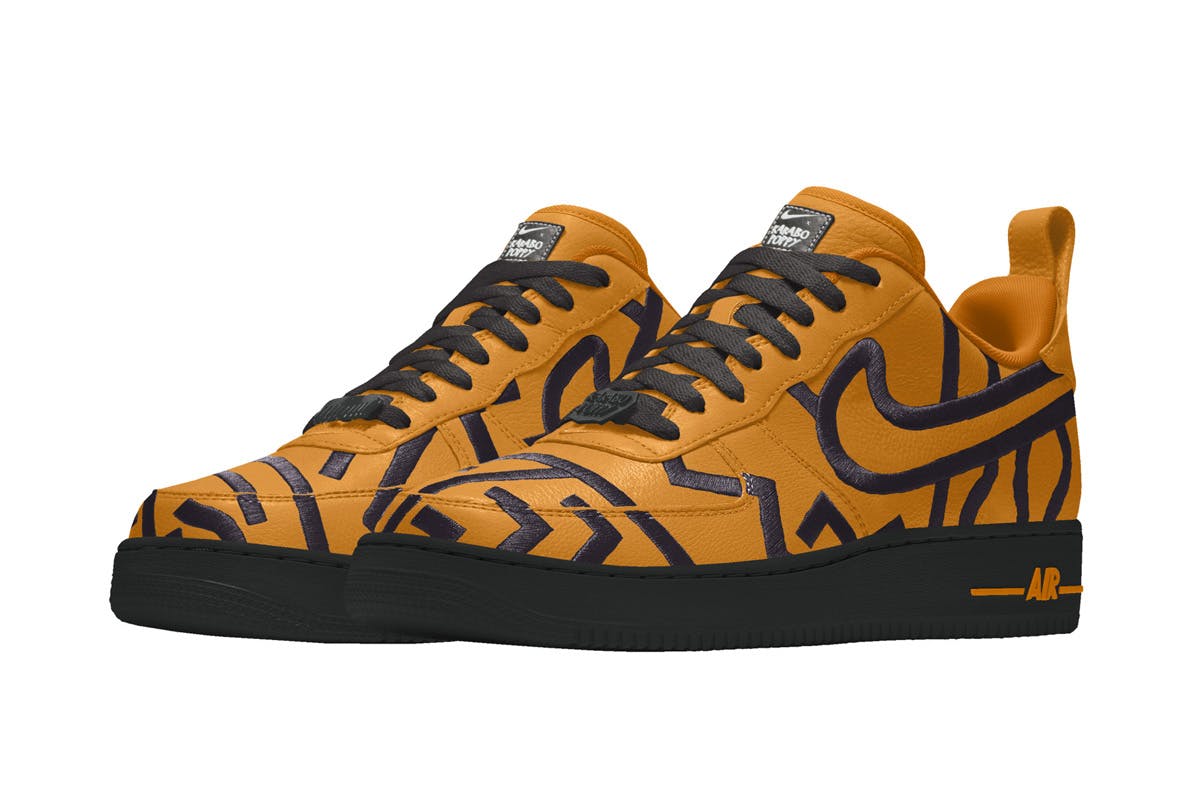 "The guy that does my hair, I want him to be represented in media, the woman we see at church every Sunday, every-day people, shown in an extraordinary way," she lists of who she wants to depict. With each artwork characterized by her homegrown, African color palette of rich greens and burnt, saturated oranges, Poppy takes inspiration from those around her, from each person who has contributed to who she has become, as both an artist and as a human being.
While the pandemic has certainly slowed down Poppy's pursuit of sharing her art with the world, it has not broken her spirit in any way – the young artist continues to push the envelope of what a young, black, and female creative from sunny South Africa can achieve, all while inspiring and mentoring the next generation of African artists.
Perhaps tellingly, her favorite quote, from her favorite piece of television – Avatar: The Last Airbender – is, "the warrior practices a variety of arts to keep his mind sharp and fluid." It couldn't be more appropriate.