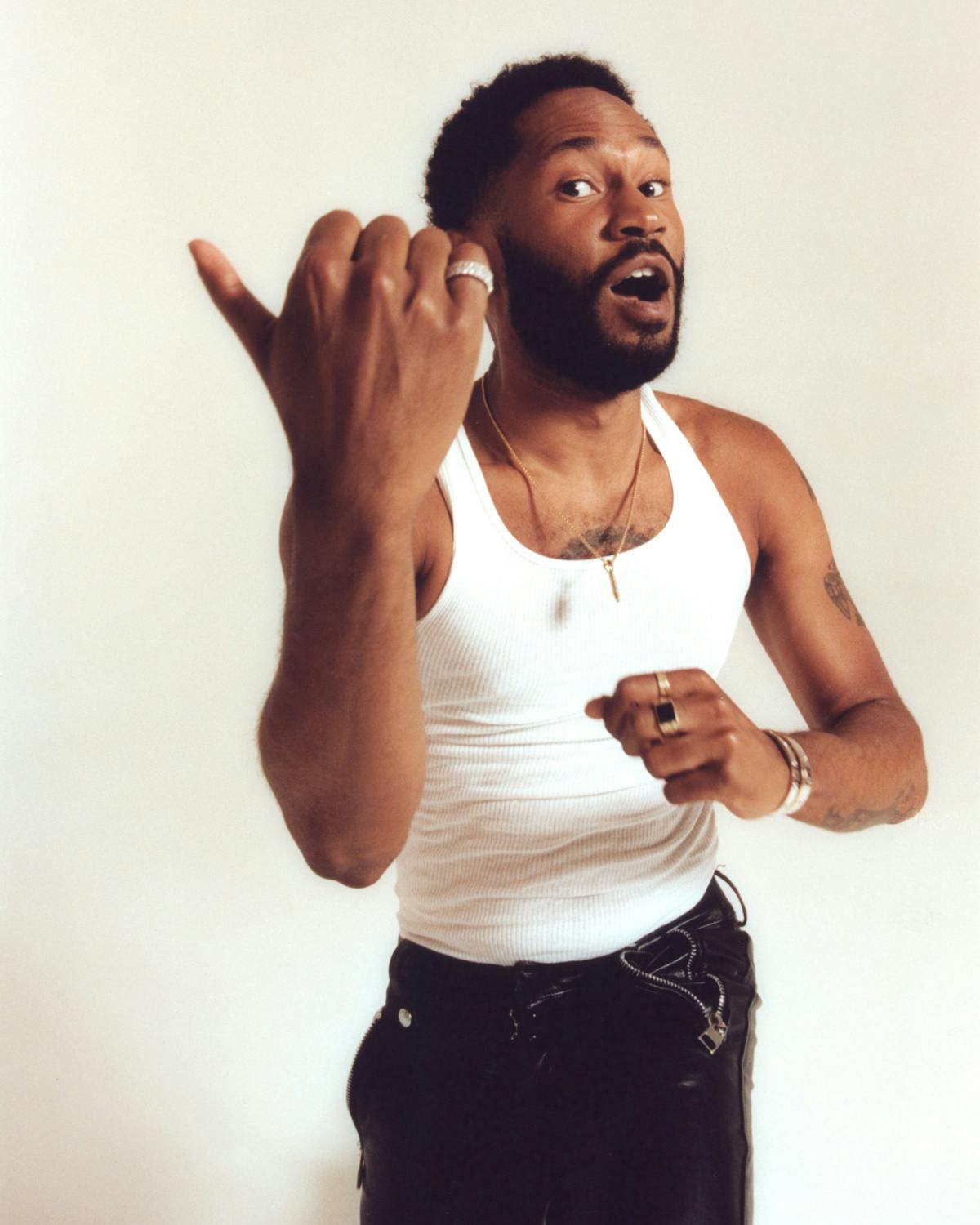 In this FRONTPAGE interview, we caught up with the master of groove himself. Fresh from his first Grammy win(s), KAYTRANADA is on top of the world.
It's hard not to feel a liiittle bit envious when hearing about Kevin Celestin's quarantine routine in sunny Los Angeles: "Working hard in the studio, tanning, swimming, working out. I just won two Grammys, so I'm still high off that. Like, oh shit! Two Grammys in a row."
Picking up dual trophies for his sophomore studio album as KAYTRANADA — 2019's BUBBA — at this year's virtual ceremony may have cemented his industry cred, but it feels like a long overdue recognition. Since rocketing to overnight SoundCloud stardom with an unofficial remix of Janet Jackson's "If" in 2012, the Haitian-Canadian producer has found an ever-expanding audience for his earthy, retro-fitted electro-funk (and a veritable army of high-profile musical collaborators, from Kendrick Lamar to Pharrell Williams and Madonna). BUBBA, however, inevitably divided a segment of his fanbase, and as a perfectionist with a "weakness" for reading reviews and comments, he is painfully aware of this fact. "I've read bad stuff about me, [things like] 'Oh, we need the old Kaytra back,'" he says, mimicking his die-hards. "And I always disagree with everybody that says that. [BUBBA] was this continuation, this growth. I wanted people to see this other side of me. I don't want to say they can't tell me nothing... but they can't tell me nothing."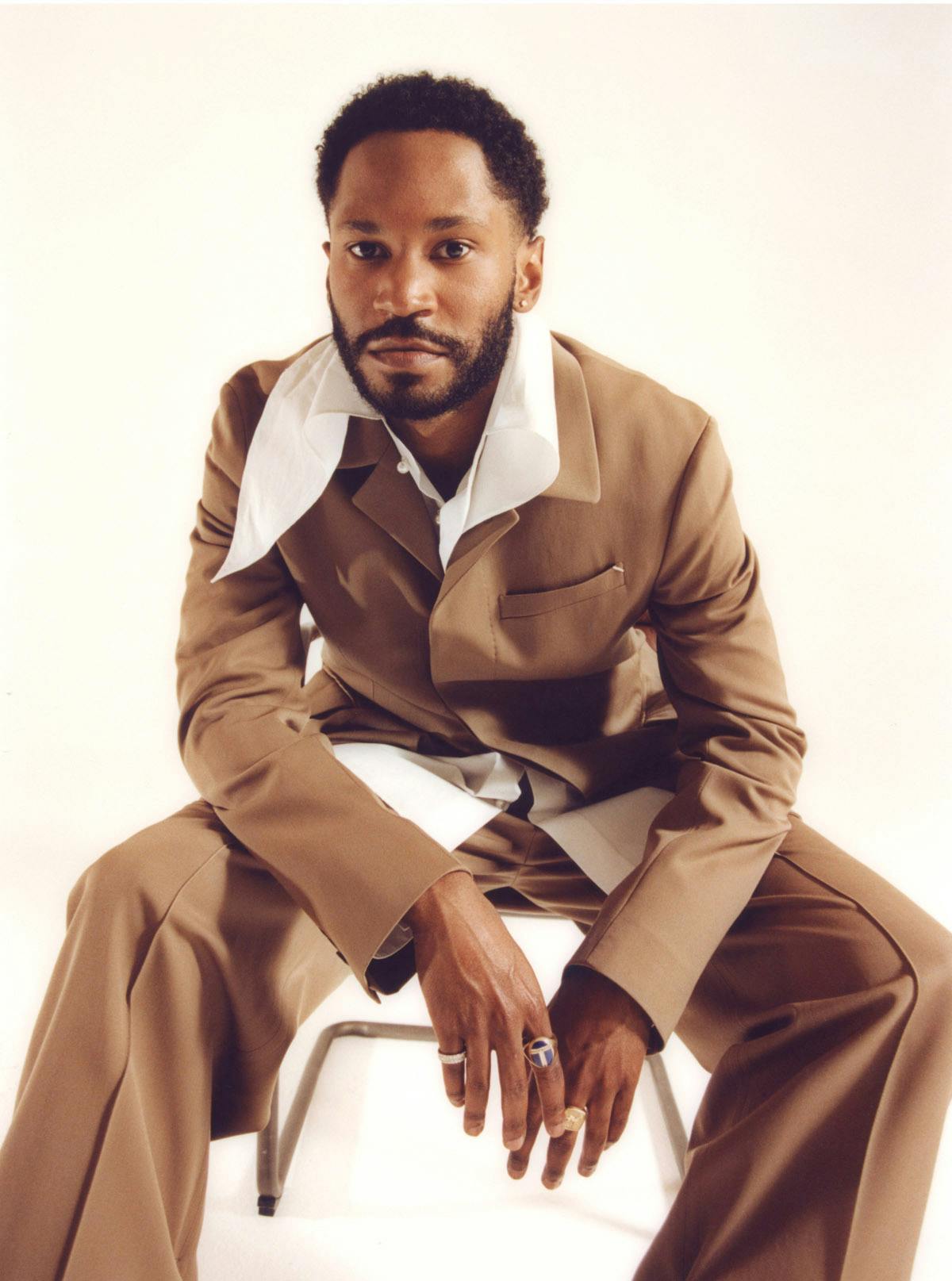 His frustration is understandable; BUBBA is indeed a blossoming of the sound he made instantly iconic with his 2016 debut 99.9%, and fans crying about a betrayal are clearly not listening closely enough. Where his breakthrough project fizzed with a homespun, lo-fi charm, the grooves on its follow-up remain just as bubbly, but are brought forward with a new sense of sparkling clarity. For an artist with such a clear-cut and unique aesthetic as KAYTRANADA, it's impossible to state he has "found his voice," because it was never lost to begin with. One could, perhaps, say that he has grown more comfortable with his voice; more bold in expressing it.
This shift isn't strictly relegated to his music — it's emblematic of a profound evolution in Celestin's personal life as well. Case in point: the man once described in profiles and interviews as "introverted," "soft-spoken," or "reserved" is gone. "I'm not that shy anymore," he asserts. "I just want to get things done, and I will do anything to get things done. The shyness has really changed."
He takes a pause and smiles to himself: "People can change — that's the point."
***
Evolution is intrinsic to the KAYTRANADA mythology.
He began releasing music in 2010 under several aliases, most notably as Kaytradamus, dropping over half a dozen mixtapes in the span of a few years and producing beats for his brother (rapper Lou Phelps) as one half of The Celestics. It was a hugely prolific period made all the more remarkable for the quality of the work, almost immediately earning Celestin comparisons to such like-minded beat magicians as J Dilla and Madlib. Multilayered and constructed from an array of niche samples, his sound was marked by its ability to still feel warm and organic, bringing a natural sense of earthiness to his fusion of dance and hip-hop beats. But it also thrums with a sense of division, as if we're hearing a jam from the inside of a speaker, the rest of the club somewhere just outside our realm of hearing. It's part of what made his watershed Janet Jackson remix so compelling; it distilled her vocals into a zone entirely separate from the hazy beats around her, upping her emotional affect even as it explored new terrains of danceability.
Celestin was still in high school during the early years of his music career — he began DJing at age 14 and was learning the ropes of producing with the software FL Studio the following year. But his "unhealthy" obsession with music quickly usurped his education. "I was addicted as a teenager," he says. "I was making beats and flipping samples all the time. My parents would be like, 'Go do your homework!' And then I would just burn CDs, make beat tapes. That's what I would study instead of thinking about exams. It got to a point where I was really not having the grades, not making class. That's when I knew that I had to take [music] seriously; [each day] I had to be better. I always had to step up."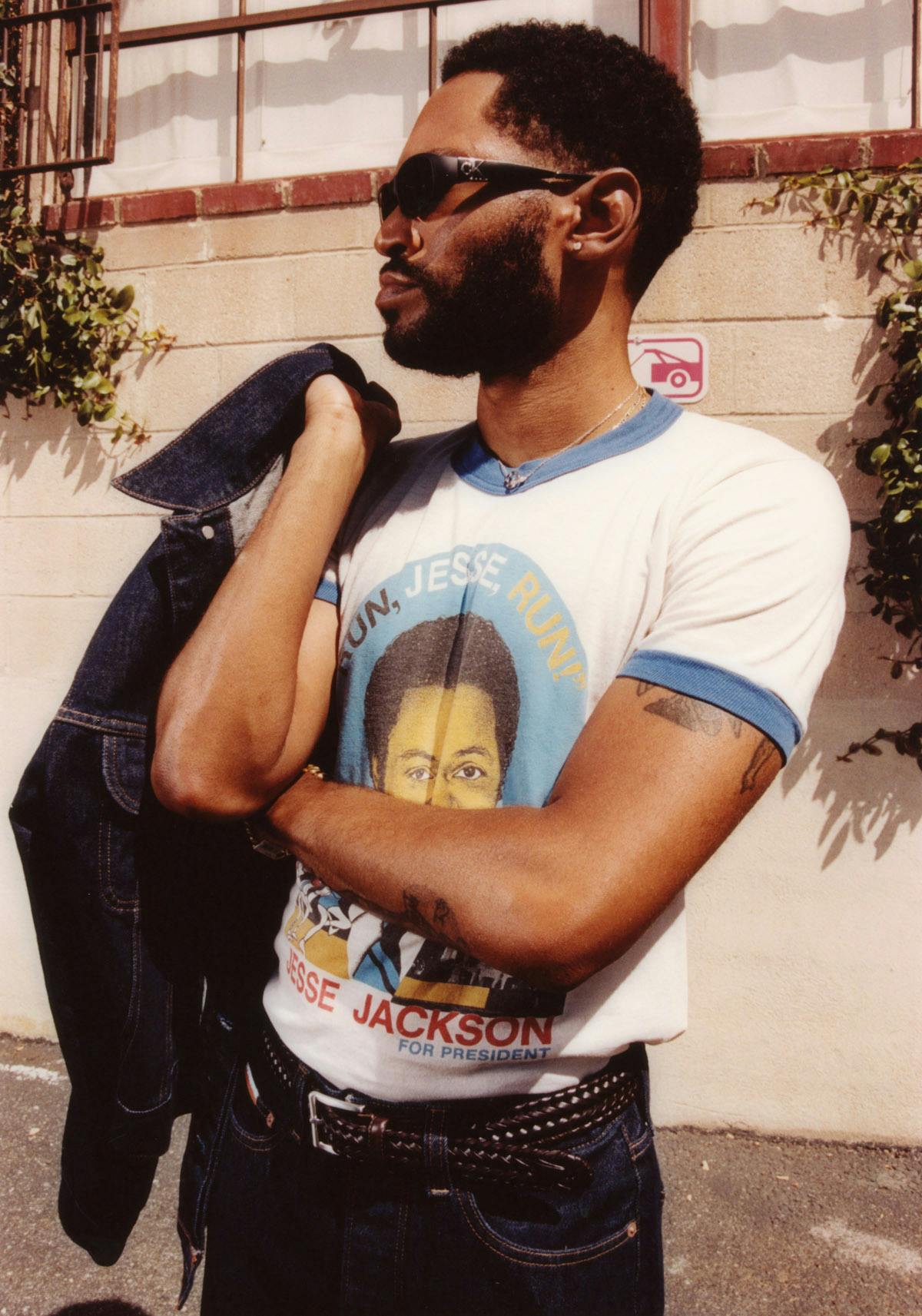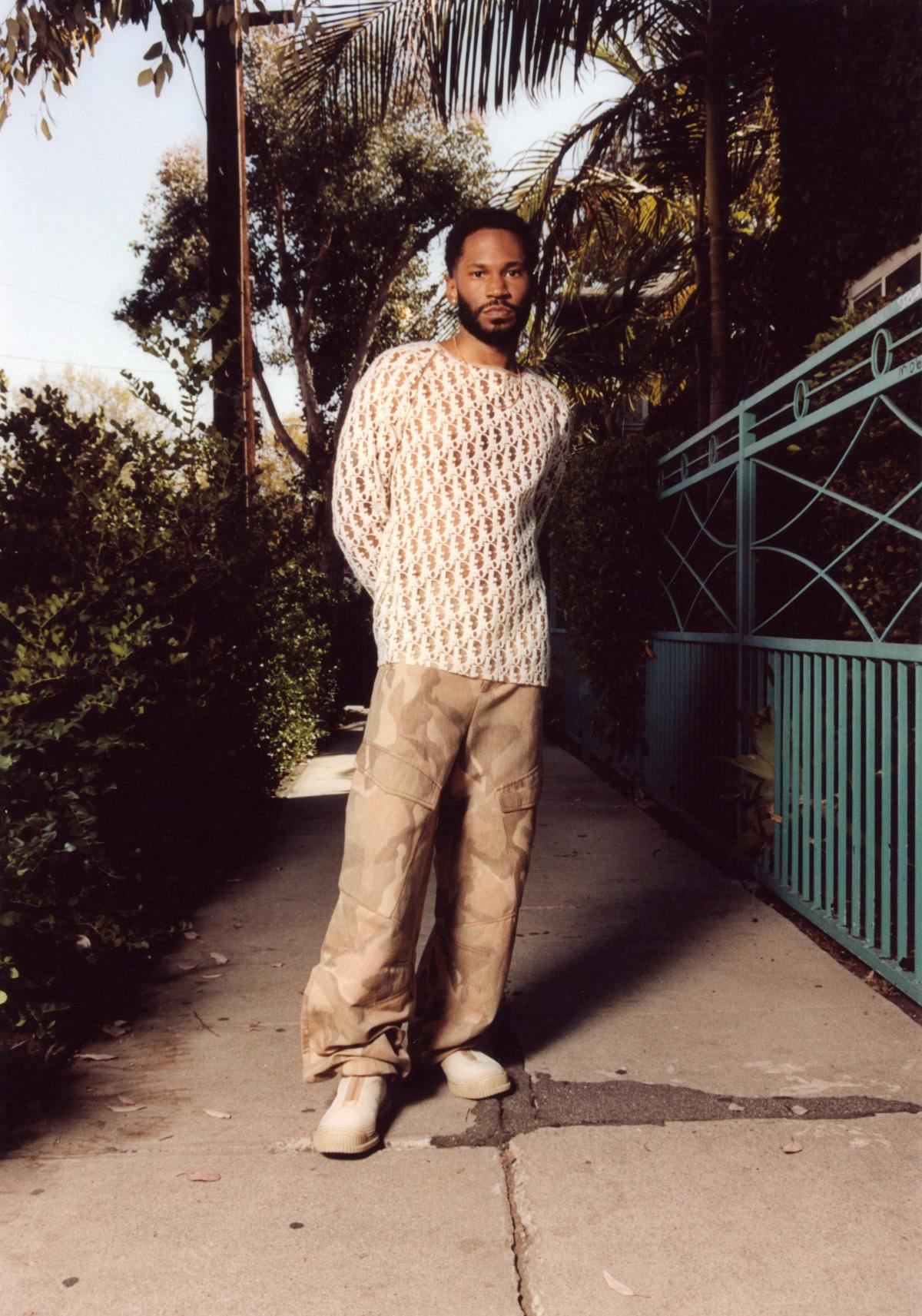 He had his first live show in his hometown of Montreal at the tender age of 19. Playing for an audience predominantly composed of fellow beatmakers, he was not nervous — "I knew I was about to do my thing" — but he was aware of his outsider status on the scene: "It was like, 'Where does this guy come from? This guy from the suburbs, who's not even from the city, he's making all this crazy shit, where does he come from?!'"
Then came the fateful Janet Jackson remix on SoundCloud, and "that's when shit really took off. It was just out of nowhere," he laughs. "I did that shit for fun in one night. It's crazy to me that it's the most popular one. It really just exploded. From that point on, it was unstoppable."
Suddenly, things began to move relatively quickly. He dropped out of high school to go on his first tour and was attempting to earn his degree through secondary education, but even that became too much of an interference with his burgeoning career: "I did my first Boiler Room in Los Angeles, came back, and they told me I failed this exam by 59 percent or some shit. So I was just like, 'Okay, that's it, I'm done with school, because this is annoying.' School was, and has always been, a stress in my life. Like, why do I need it? I got music. I didn't have any other plans, I didn't have any plan B in my head."
Fans and fellow musicians began to flock to Celestin and his signature grooves. He signed to XL Recordings in 2014 and accrued collaborations with a who's who of rising rap and electronic artists; GoldLink, Vic Mensa, Mick Jenkins, The Internet, and Kali Uchis were followed by Chance the Rapper, Azealia Banks, BADBADNOTGOOD, and Anderson. Paak. Some of these collaborations would go on to appear on the debut album he was preparing to launch, a project he would labor heavily over to emphasize himself as a proper artist, not just a DJ or producer.
The resulting record, 2016's 99%, was both a personal and critical triumph. Appearing on virtually every music publication's year-end list and receiving rave reviews, it firmly established KAYTRANADA as a major talent. Celestin's hard work paid enormous artistic dividends; his songcraft exponentially bloomed, building his beats up into a hybrid fusion of pop, funk, house, and electric R&B that gave glorious formalism to his accomplished ear for groove. Opening up to a large cast of collaborators had a sizable impact as well; a track like "YOU'RE THE ONE" featuring Syd created the sort of instantaneous balance of emotion and beatwork that defined the best of his remixes with even more character and depth of feeling.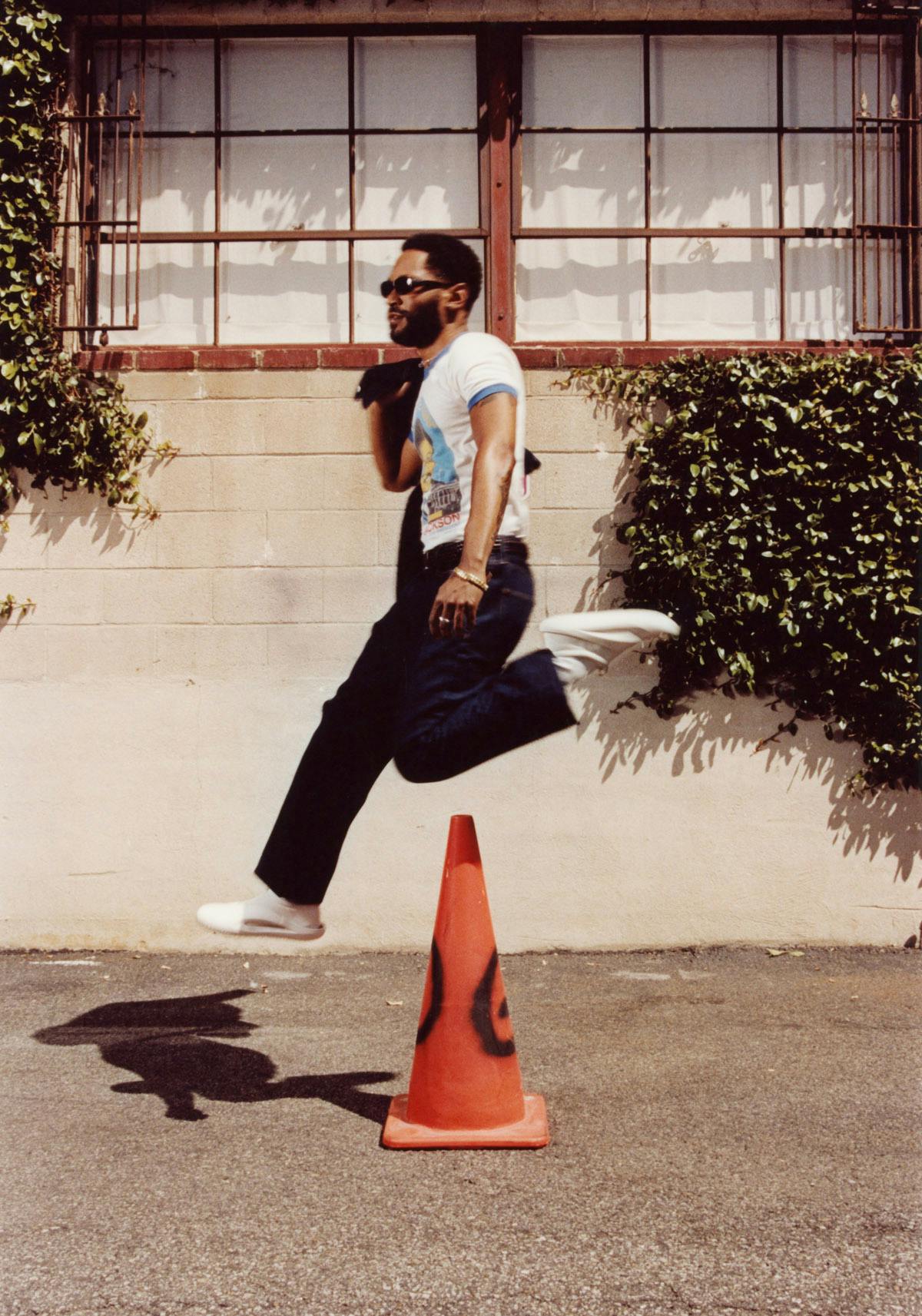 The success of the album opened Celestin up to a glut of industry attention and an enormous rota of potential collaborators, some of whom were personal idols. When he actually got to meet Madlib, for instance, he was "starstruck, but had to keep [his] composure and act chill." Other times, it was not so easy: "There have been people I've told everything to, like, 'Oh my god, that shit changed my life, blah, blah, blah!' I think I got away with doing that a lot, but then some people didn't really fuck with me after that. I feel like I lost a lot of collaborators with that, back in the day."
Celestin is a workaholic; he spent little to no time resting on his laurels with his newfound fame, instead diving headlong into a diverse spate of projects. With a rotating cast of fellow artists now an inherent part of his process, he considers "everything" when choosing the right colleague. "I'm just trying to get the most songs I can, really," he says. "I see a lot of artists on my beats when I'm at home making beats by myself. I want vocals. I want jams, I want songs to DJ to. Anthems. I need anthems, and I need things that I think will make people chant. Not shout, but chant."
The time he spent exchanging ideas and experiences with artists of all stripes was vital for his growth, and he was in no hurry to rush toward album number two. But when he eventually began to hunker down and start working on BUBBA, he found that some were hesitant to throw their weight behind someone who, by industry standards, was still a new kid on the block. "It was hard at the time, because I was really off the radar, and I didn't drop an album for three years," he recalls. "I saw that it was affecting the relationship I had with the people I really wanted to work with. Suddenly it was like, 'Who wants to work with this guy?' Nobody really believed that I was going to keep on having this career that I got. So a lot of the collaborations didn't really come to fruition."
For those who batted him off, their loss. Even its eventual Grammy certification is irrelevant — BUBBA is a record that courses with quality and invention from start to finish. Picking up where 99% left off, it continues Celestin's quest to jam in a post-genre, post-boundary space. It is, however, an enormous departure production-wise; fans who bemoaned the loss of the "old Kaytra" must be referring to the fact that BUBBA can't be termed "lo-fi," one of the most characteristic attachments to KAYTRANADA thus far. Where his previous work was muffled, marked by a dynamic of sonic divisions, everything now coalesces into a glorious whole; the beats and the rest of the club are now united. It is lush and inviting, luxuriating in its sense of togetherness.
***
This is more than just artistic growth — Celestin's musical journey, one can surmise, is a reflection of his life.
At 16 years old, he opened up to his mother and brother that he was bisexual. Raised in a deeply religious, traditional Haitian household, he was understandably apprehensive to do so. His mother wasn't exactly thrilled — immediately citing Bible verses laying out its "sinful" nature — but she accepted it and moved on. "She was always worried about me," Celestin shares. "She always told me, 'I'm going to love you no matter what.' And then she would bring it back up again, like, 'How do you feel about your sexuality? How is it?' And I was just like, 'What? No, no, it's nothing.' I was just trying to brush it off, because I was still not ready to deal with that as a teenager."
He went on to have relationships with women, but over time, Celestin began to understand he had not fully concluded grappling with his identity. He realized he was not bisexual, he was gay, and the weight of this burden took a serious toll on his mental health and wellbeing: "Growing up, it was not easy to handle... especially in the Black community, where religion is at the forefront and homosexuality is a sin. That shit is unacceptable to them. And it was also hard to deal with when I'm trying to make beats in the EDM world, where homophobia and masculinity go all the way to the top."
"And that shit was eating me up inside," he continues. "Because I was always touring; I never really had time to focus on myself. I was doing stuff just to be okay, even if they weren't the right decisions."
His family took notice that Celestin was continually miserable, and one day in 2015, he had had enough. He told them he was gay and, fortunately, was similarly met with gradual acceptance. But this was not enough; with his music career beginning to take off, he knew that he would have to make peace with his sexuality in a way that would absolve him from ever having to sink to such lows again.
What happened next was an act of astonishing bravery. In a landmark 2016 profile for The Fader, Celestin used the press junket in the weeks immediately leading up to the drop of 99.9% to formally come out of the closet. Entering an often homophobic, exploitative industry, it was a powerful declaration of self-worth, depicting himself at a moment of utter vulnerability on the widest scale imaginable.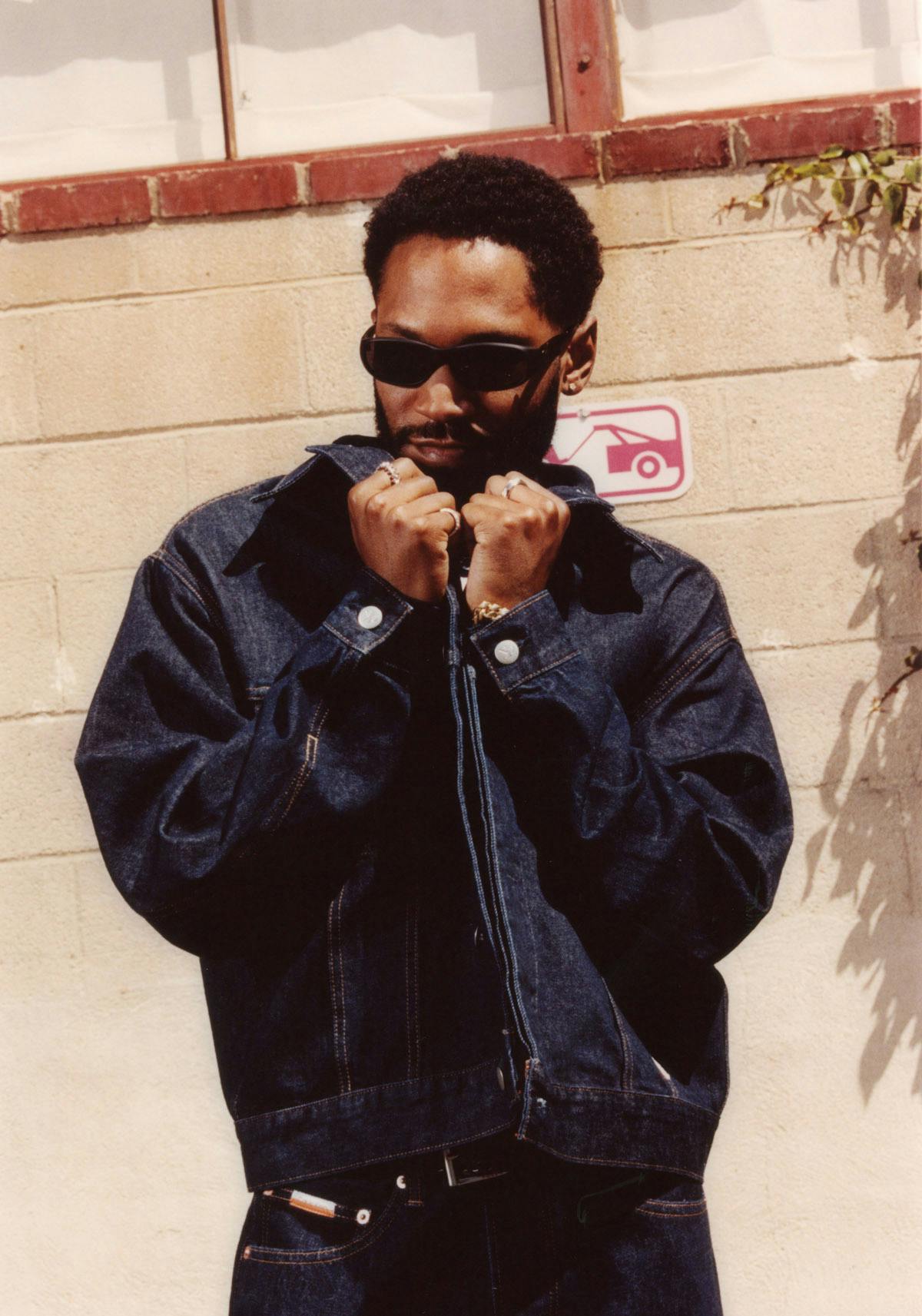 Speaking nearly five years to the date since the release of the story, we revisit his decision: "It was a way for me to say it to everybody at once. At the time, I felt like I had to come out to everybody. I could've just been like, 'I'm gay,' and that's it. But for me, I think the fact that it's out there... it pushed me into the gay world even more, [and confirmed] to myself that this is what it is, it's in history. It's not you pretending anymore. Because I knew how to pretend for a long time, and I had to unlearn that."
The ensuing years have been a huge learning curve (first real relationship, first break-up, first heartbroken period of listening to 2000s R&B crying in the shower), but it's hard not to notice how much more light Celestin's entire being has become, compared to his early years in the spotlight. "The whole world has changed, too, in terms of how society sees LGBTQ people," he says. "I think that really helped, in terms of me being happy with my sexuality. Now that I've come out, I like seeing the evolution. I like that I'm one of the spokespeople for the young LGBTQ generation. Even [those who are] older than me — they look up to me too, like, 'This guy is doing it, he's a gay Black man, and he's making all the types of beats he wants, and he's just doing whatever he wants.'"
"And it shouldn't be deeper than that," he continues. "That's what it is. And I'm freaking happy. I'm comfortable to be gay."
It shouldn't indeed be "deeper than that," but like it or not, we live in a world where it is still something of a radical act to put a bold face on queer sexuality in communities that have few other exemplars. Celestin is riled up recalling doubt he's received for not fitting into mainstream conceptions of a gay man: "Somebody tried to challenge me, saying 'Why you got to hide yourself?' Because I was not acting feminine enough or something like that. But I'm like, 'I'm not trying to hide myself, I'm just being 100 percent me.' It's crazy, because if I'm not as feminine as you, you're just going to call me out because you're insecure. And I'm chilled with who I am; I'm gay and I'm fucking proud of it. That's where it should stop. But I know there's a lot of gay guys like me getting treated the same way. This is not a drill!"
Having read his Fader profile when it first emerged, I can't help but feel like a proud queer mama seeing how much self-love Celestin now has. He attributes much of this to his success in therapy, which he has taken up only somewhat recently. "I knew I had a lot of issues that I had to address and deal with. And it got me over it. It made me feel more 'water,' in the sense that I'm really flexible to do lots of things. With my emotions, too, I'm just more free. It made me less shy. It made me unapologetic. And it's all stuff I didn't think I would need, but it really helped me see the evolution of who I really was before. Now, I'm fully me."
He exhales, flashes one of his sheepish grins that I've seen in countless photos, and says something I think we can all agree with: "I'm looking forward to more, of course."
Experience this story and others in HIGHEnergy, a print magazine by Highsnobiety, available from retailers around the world and our online store