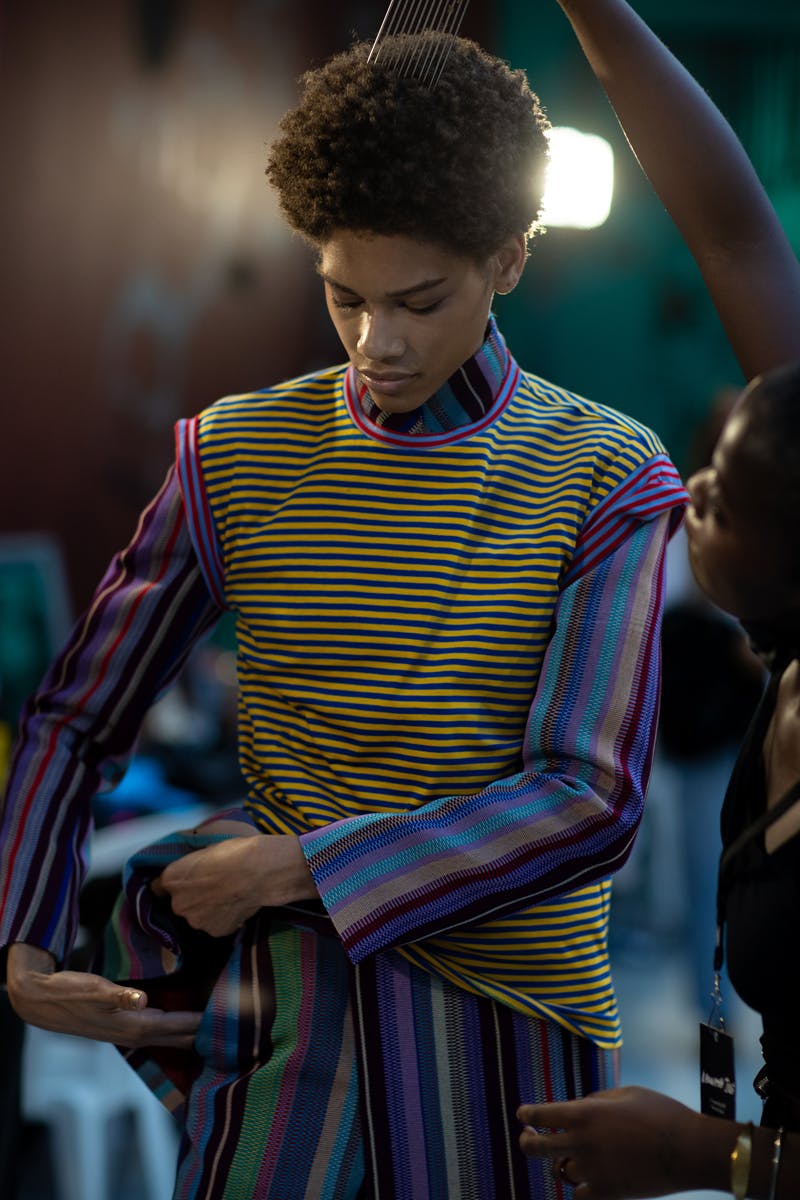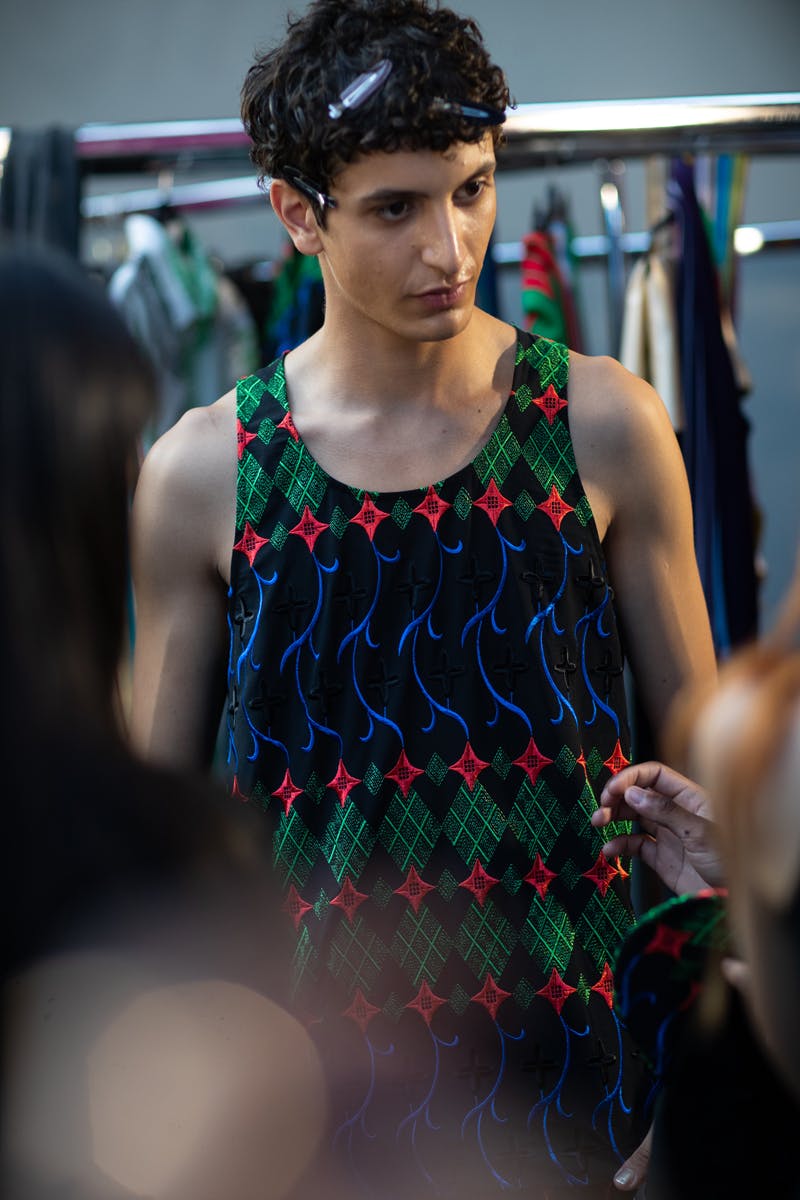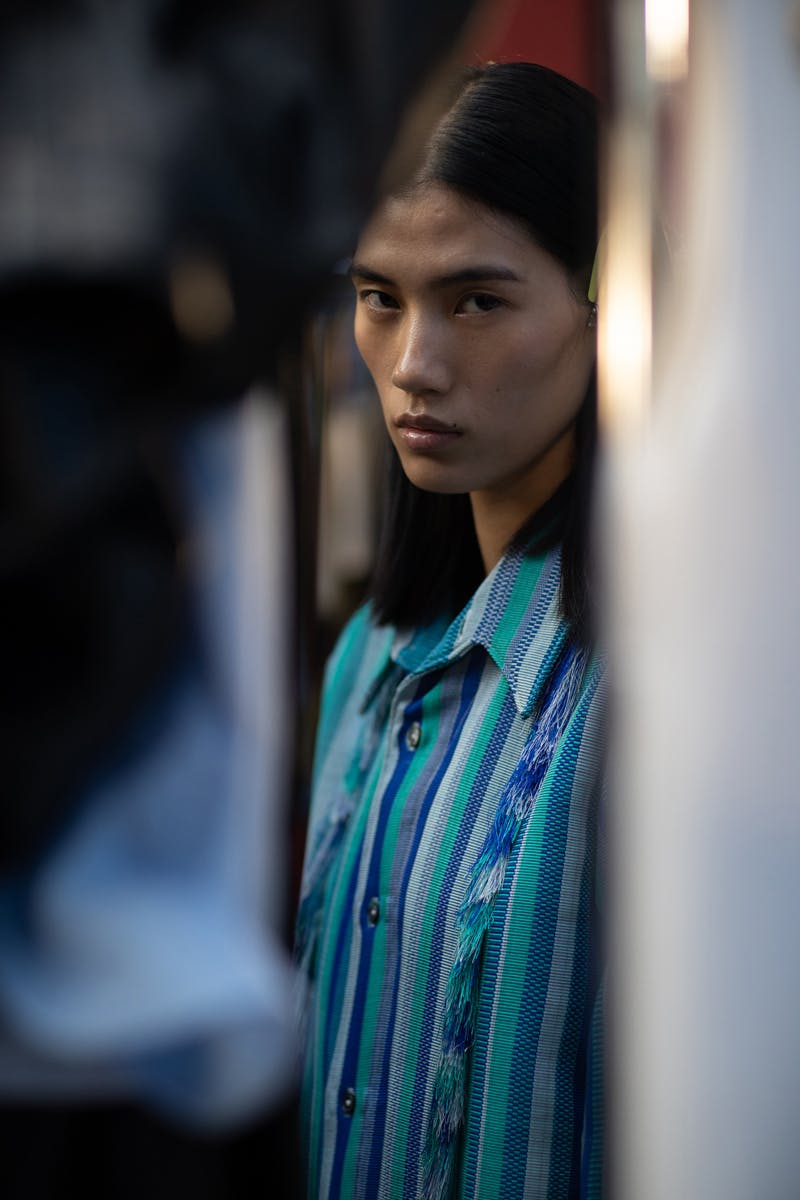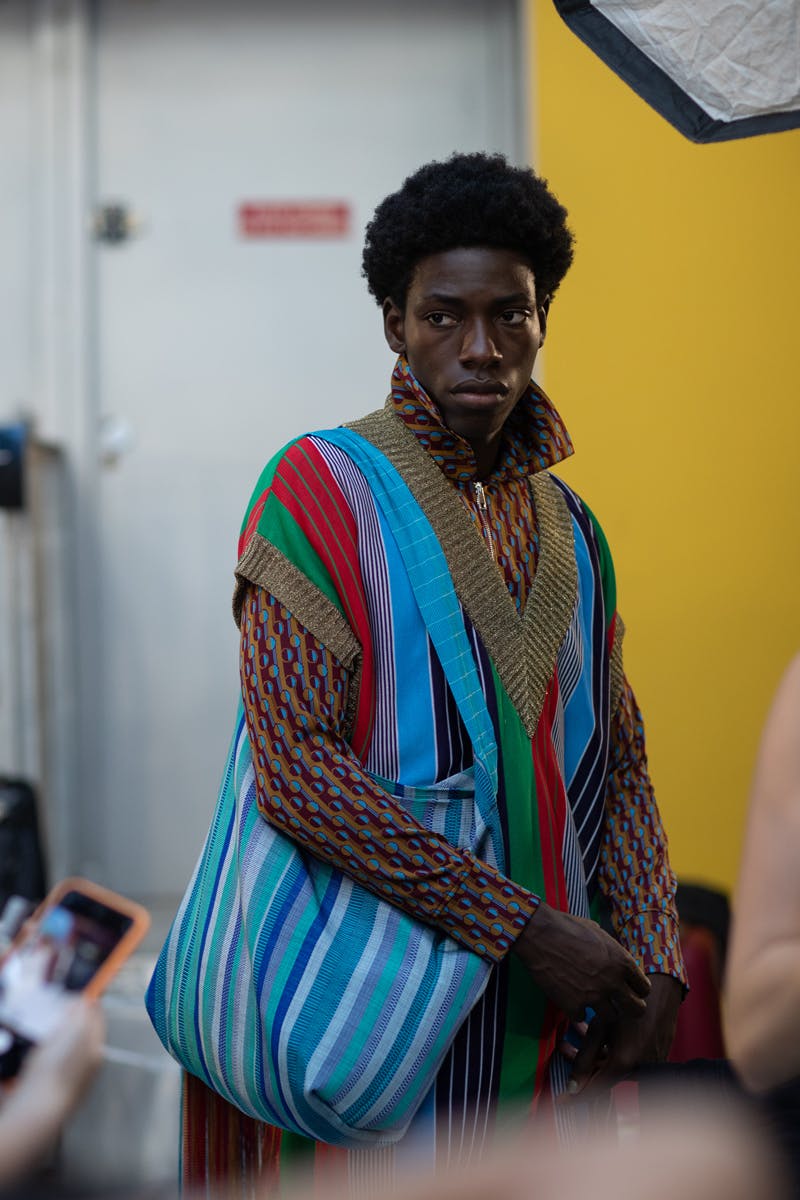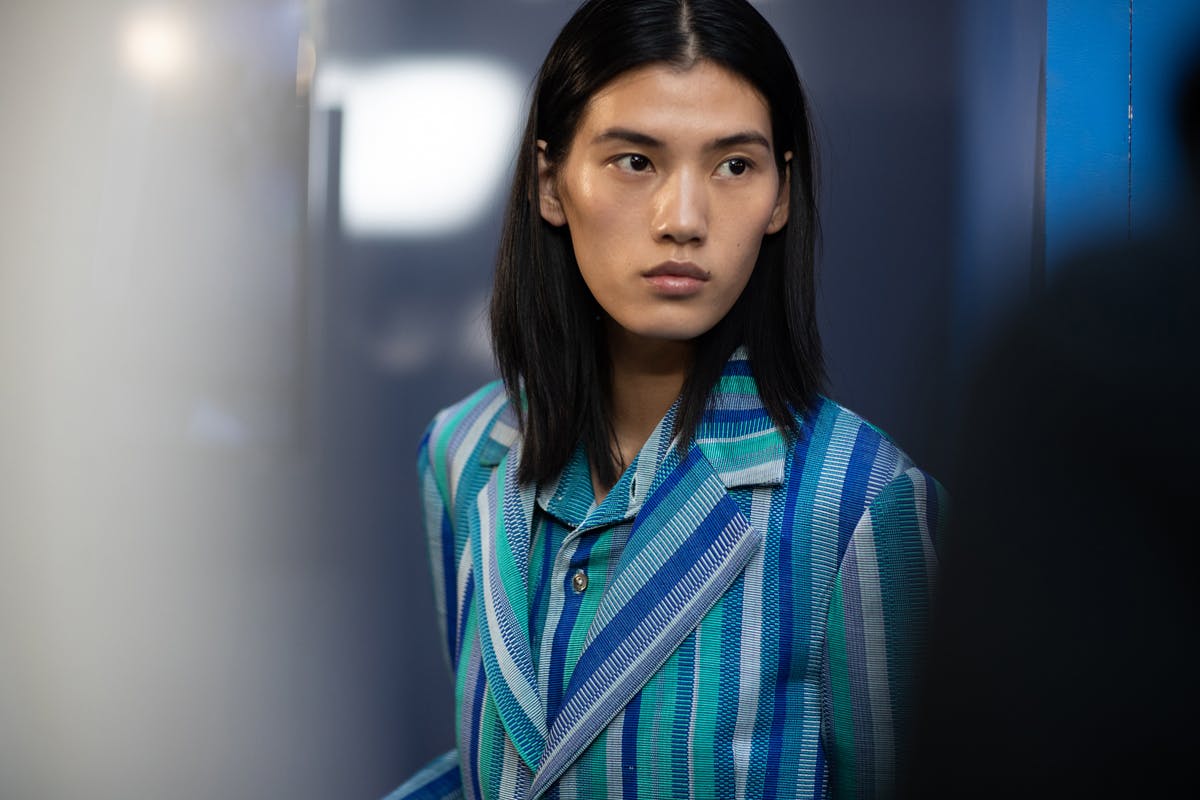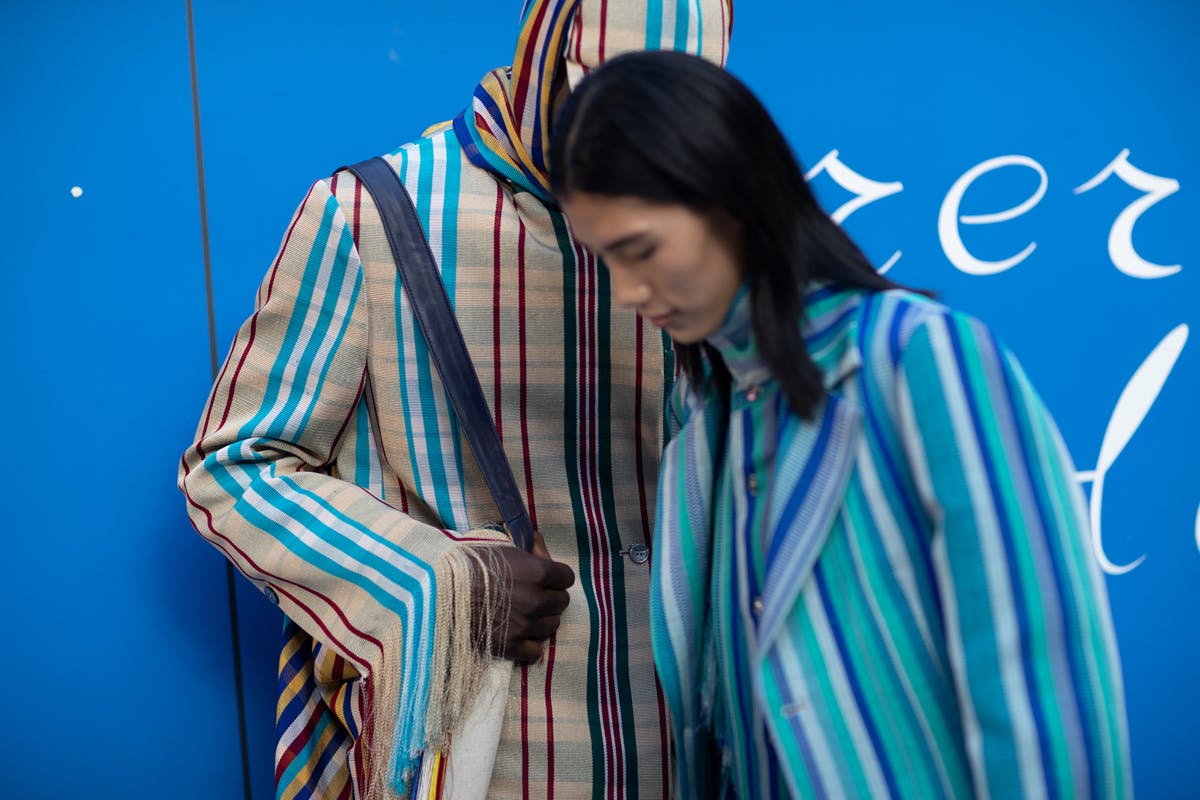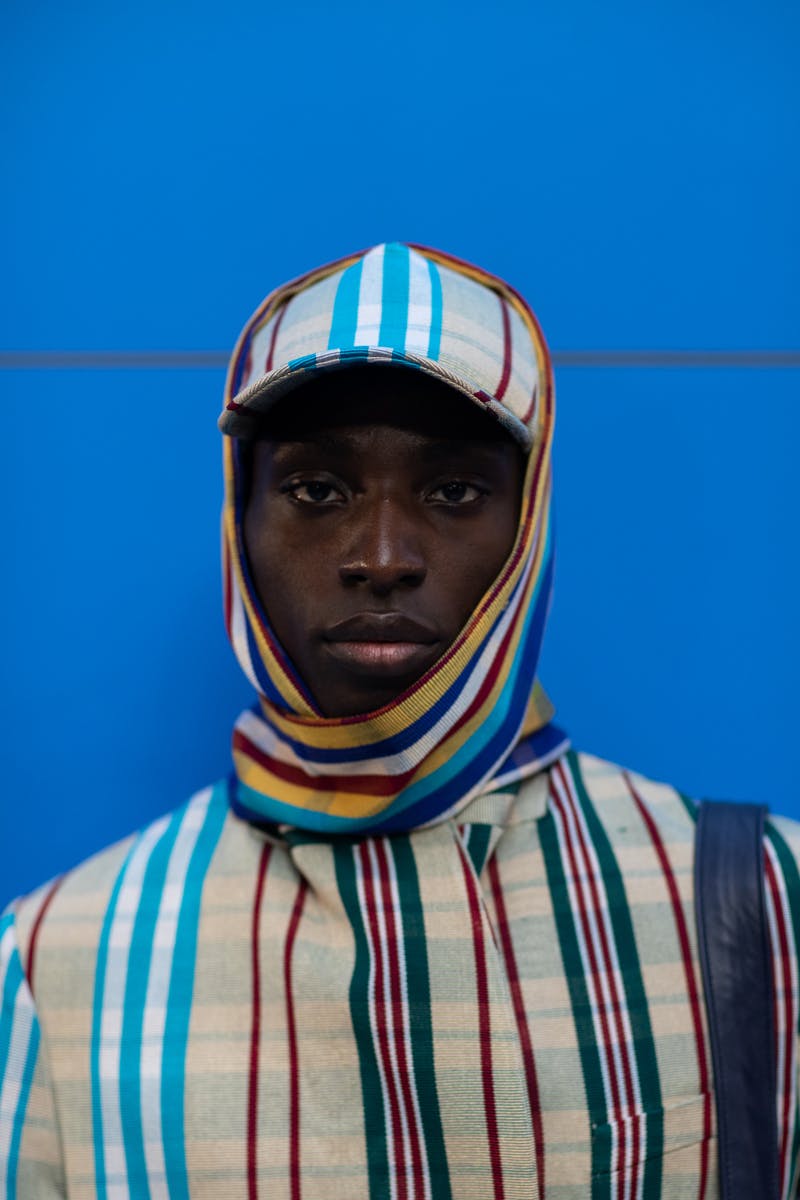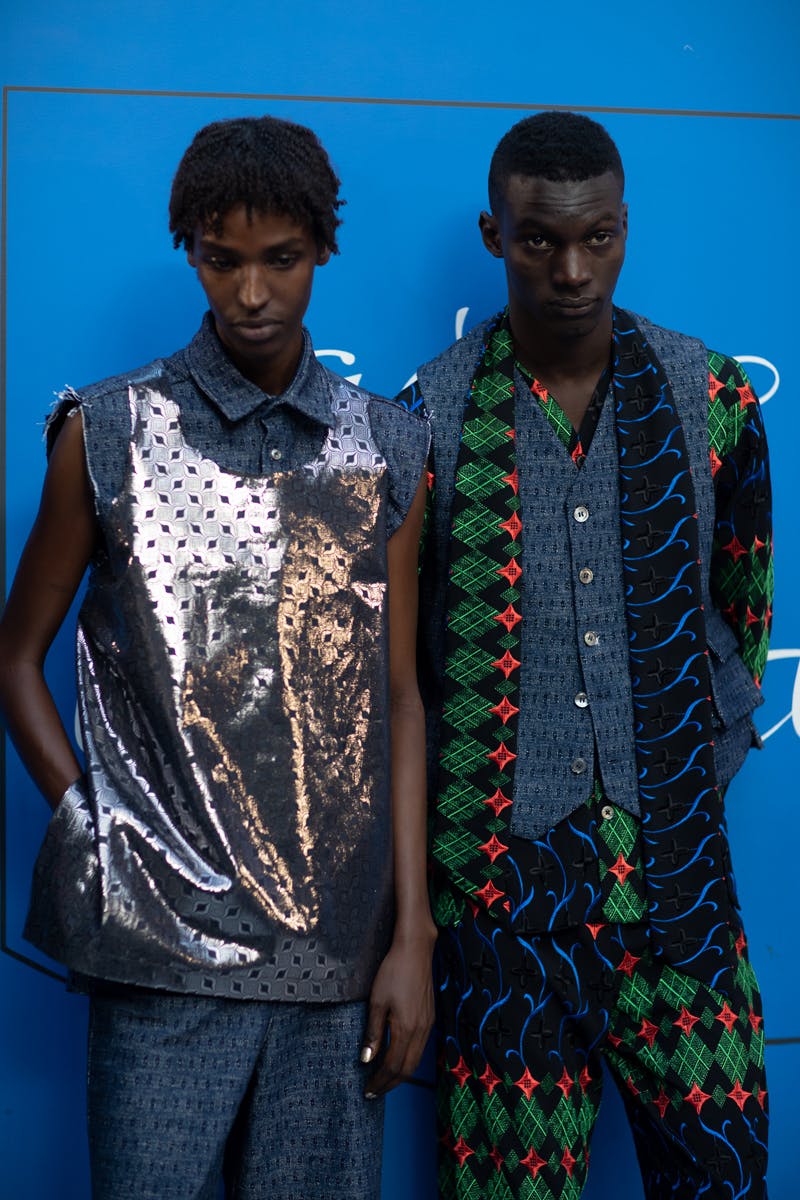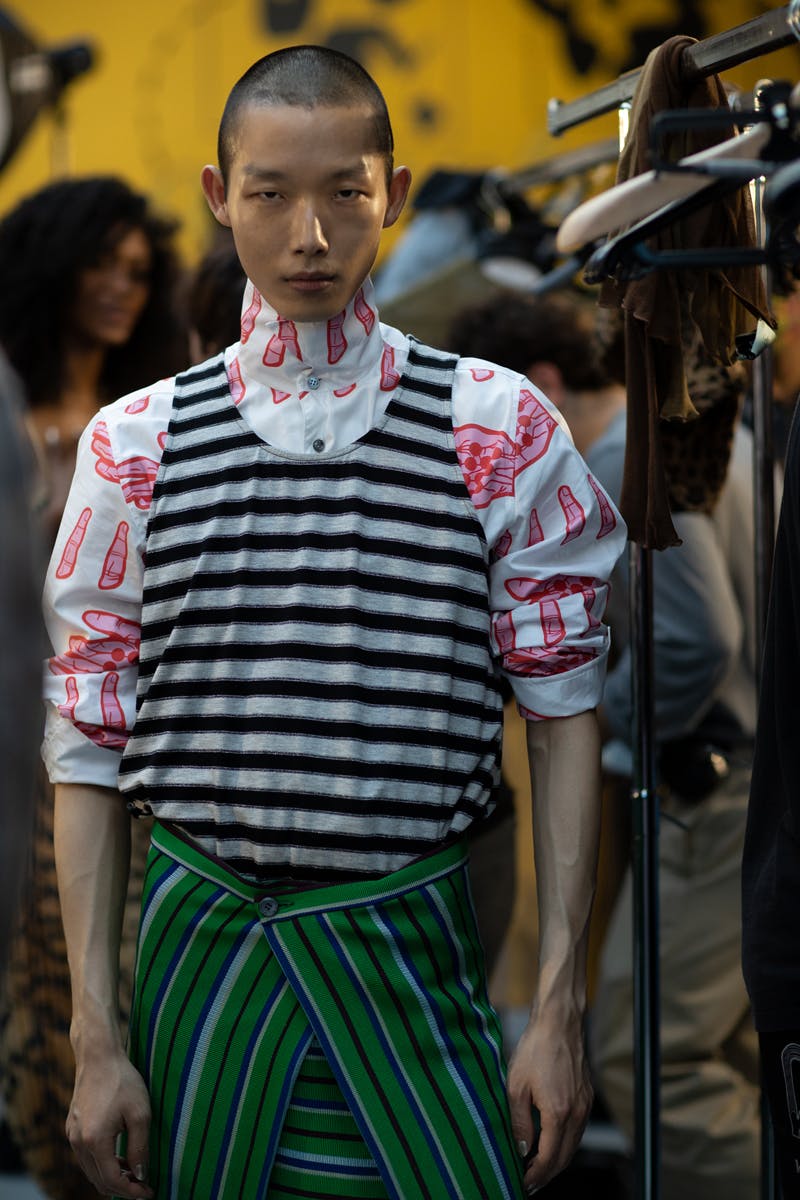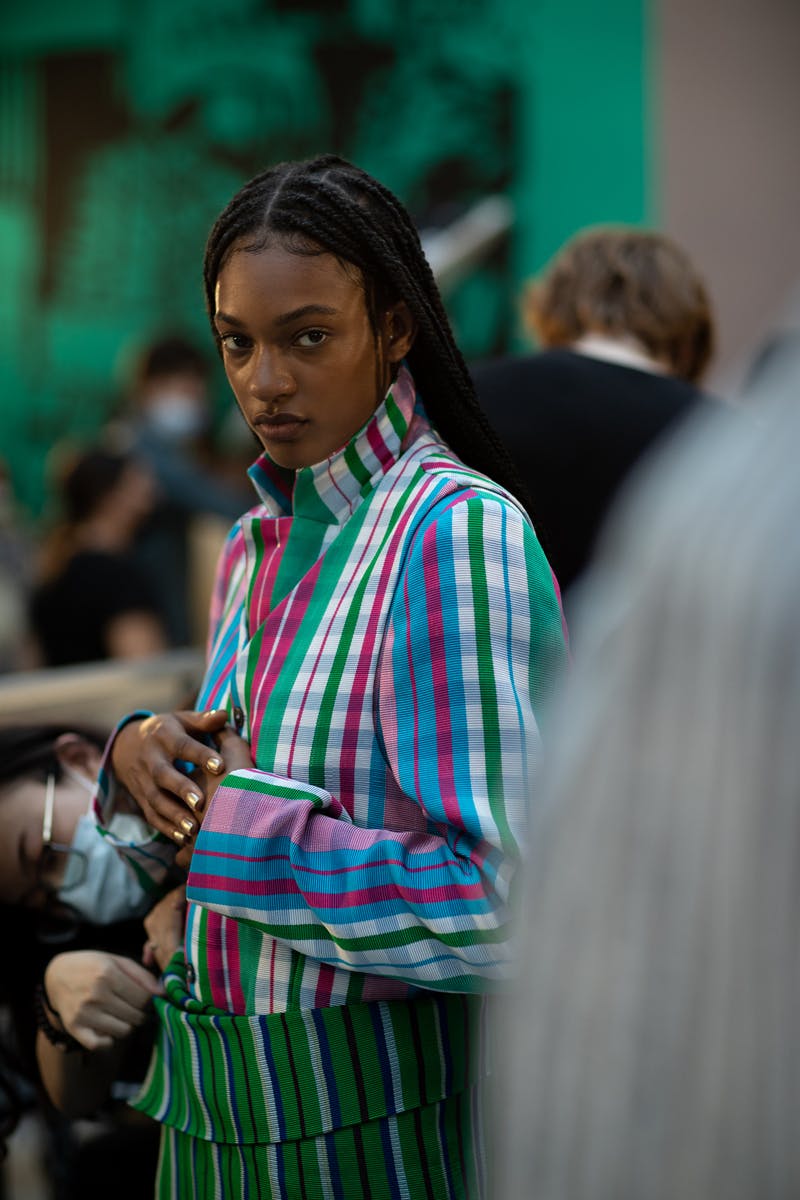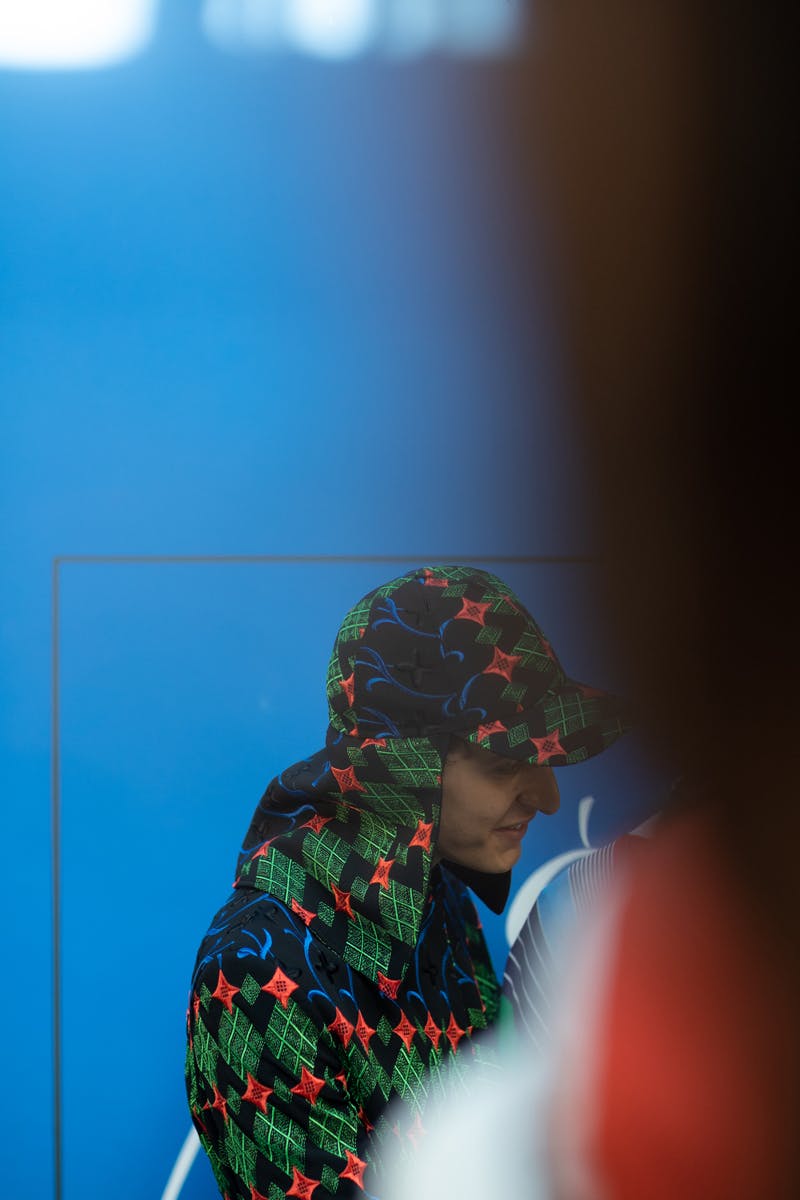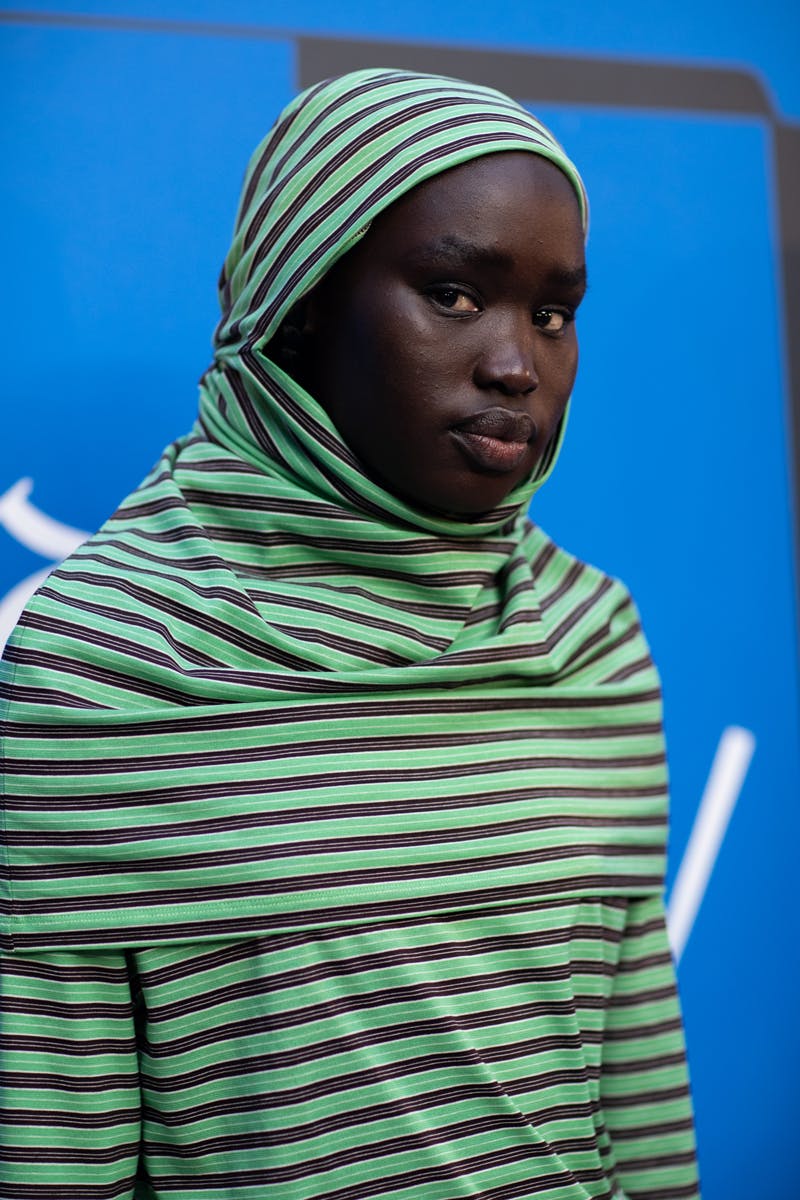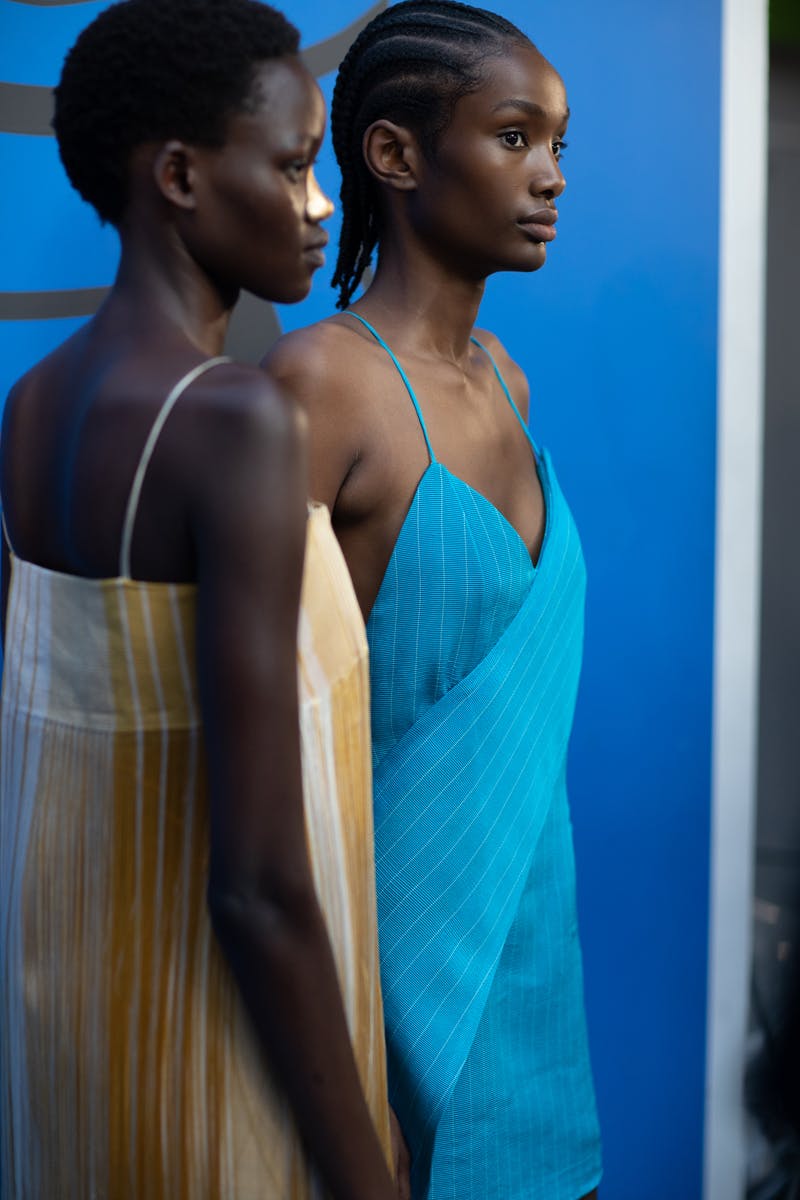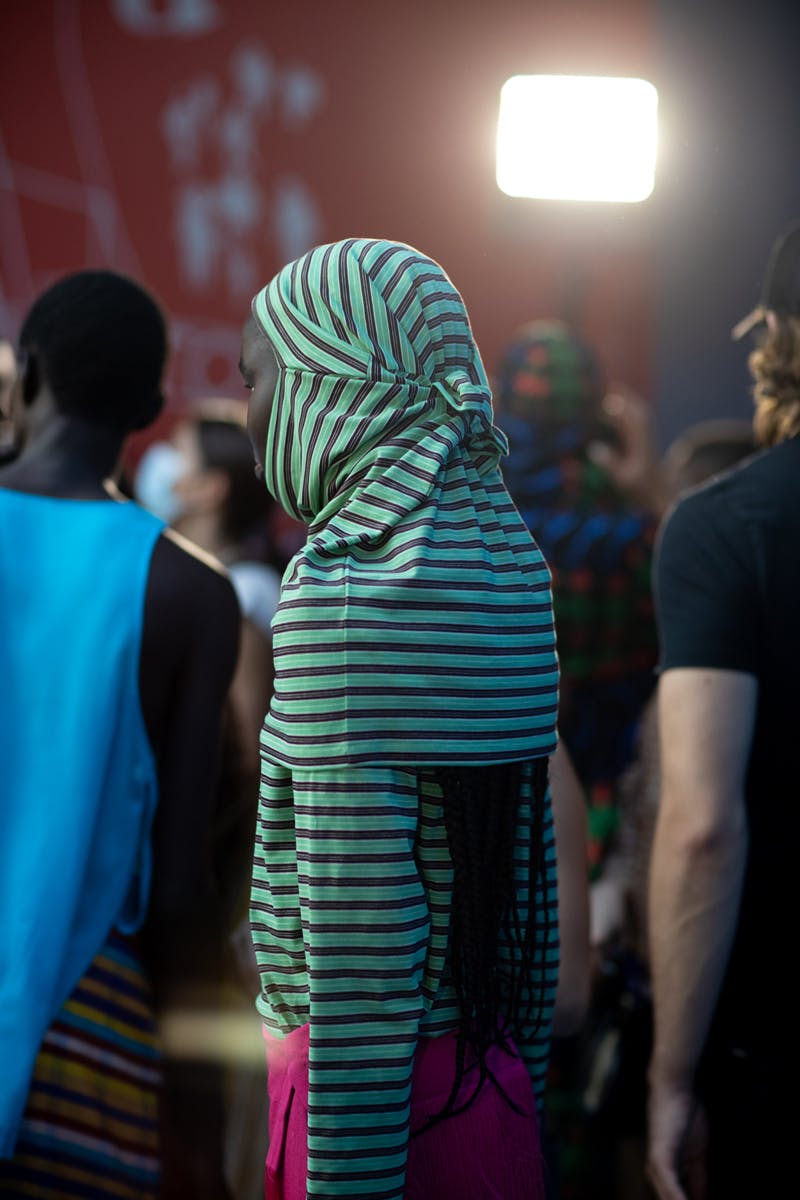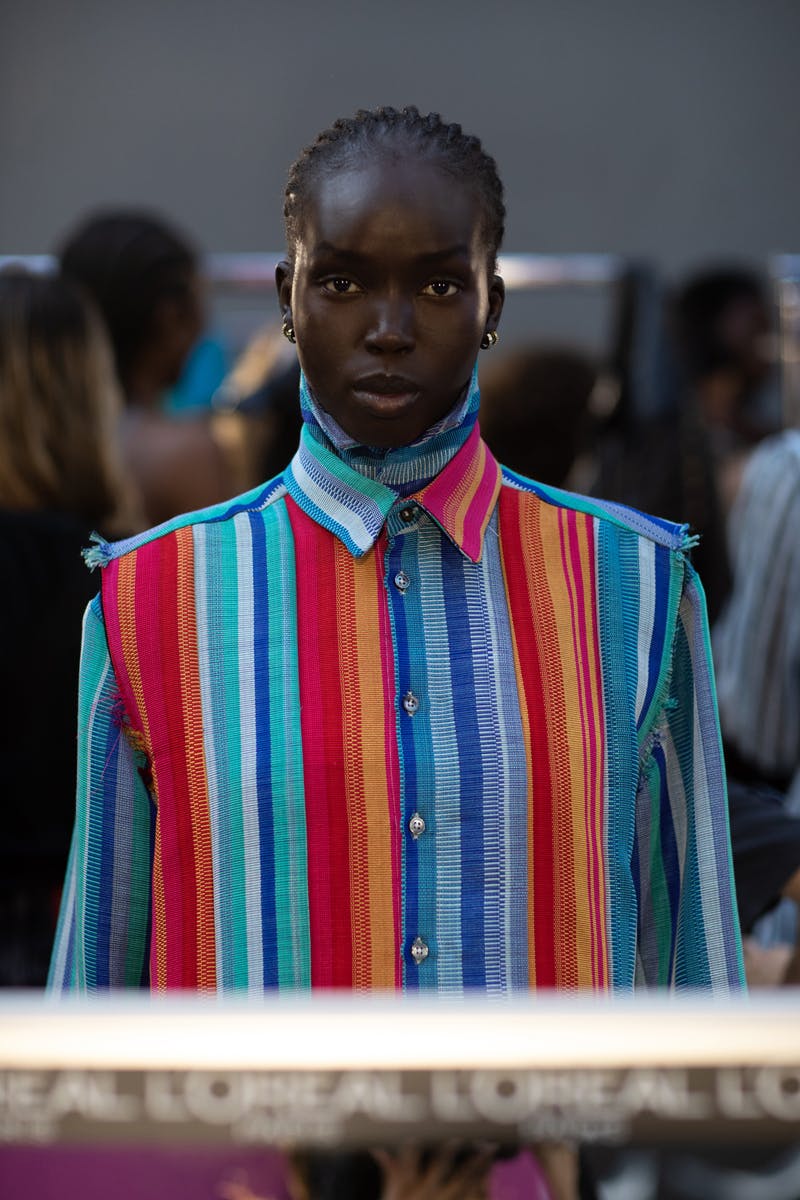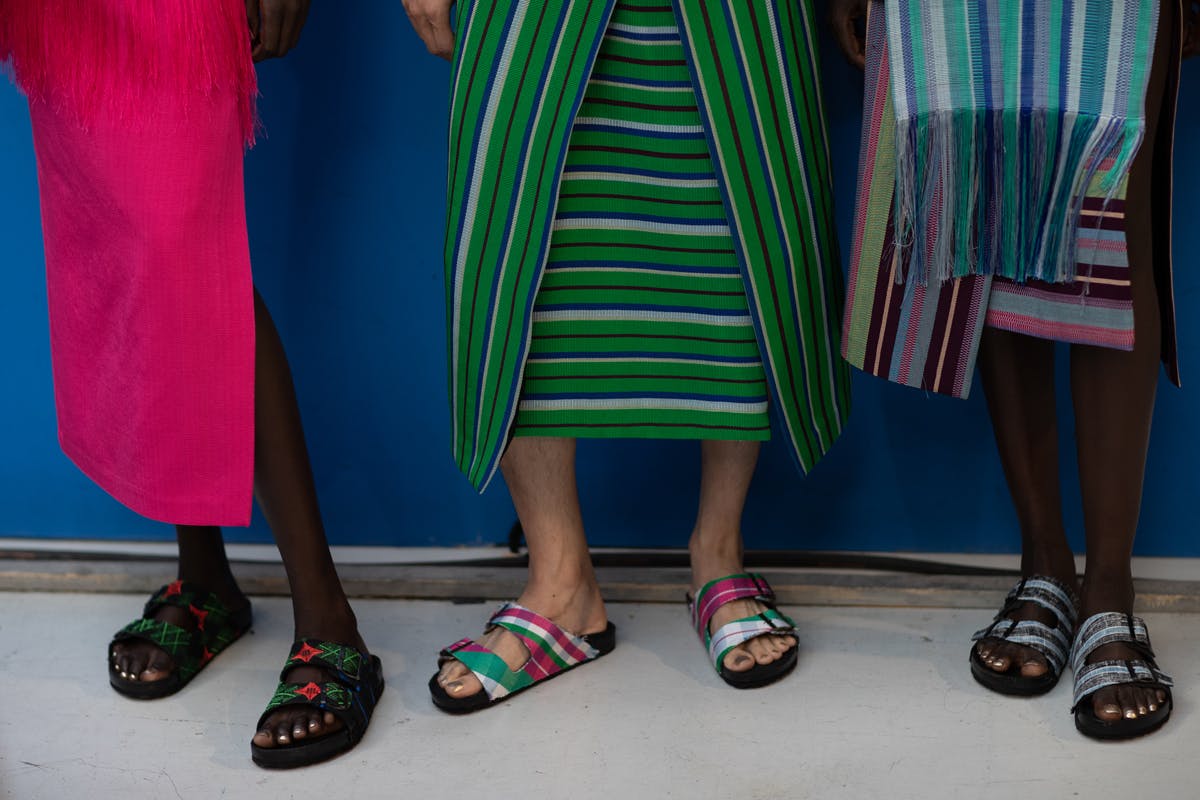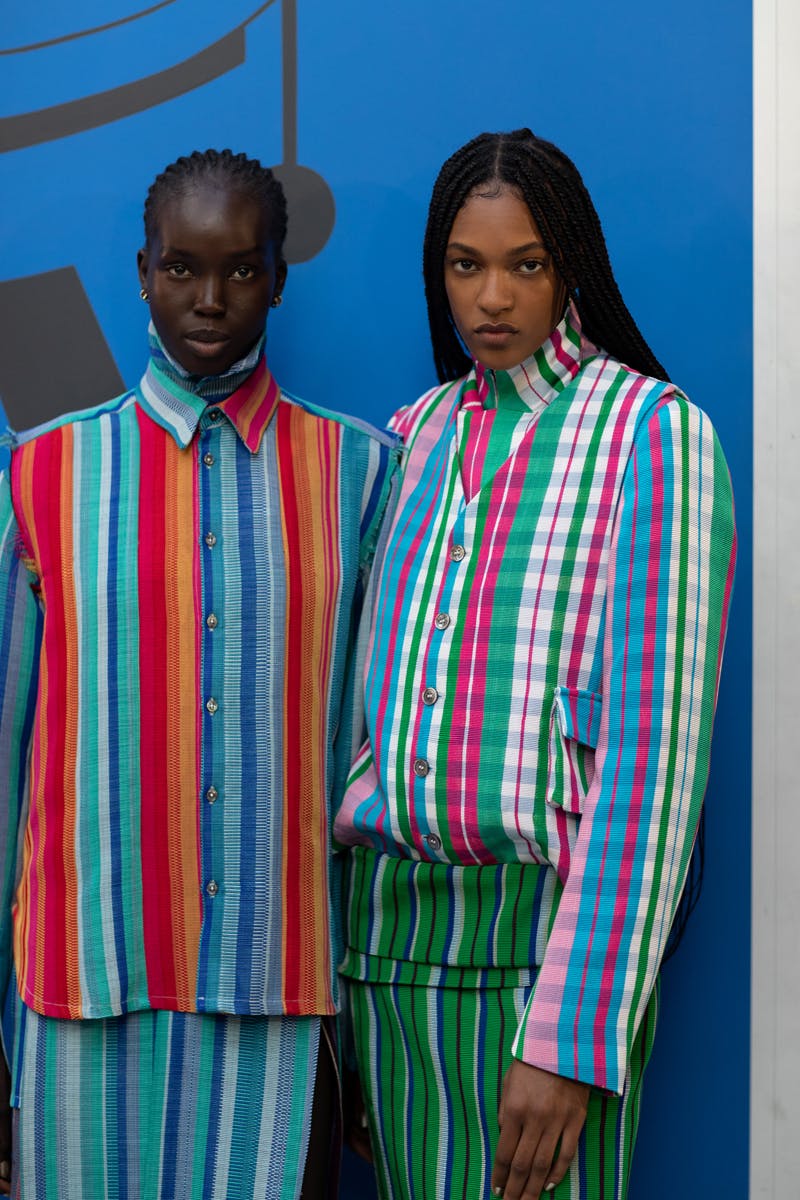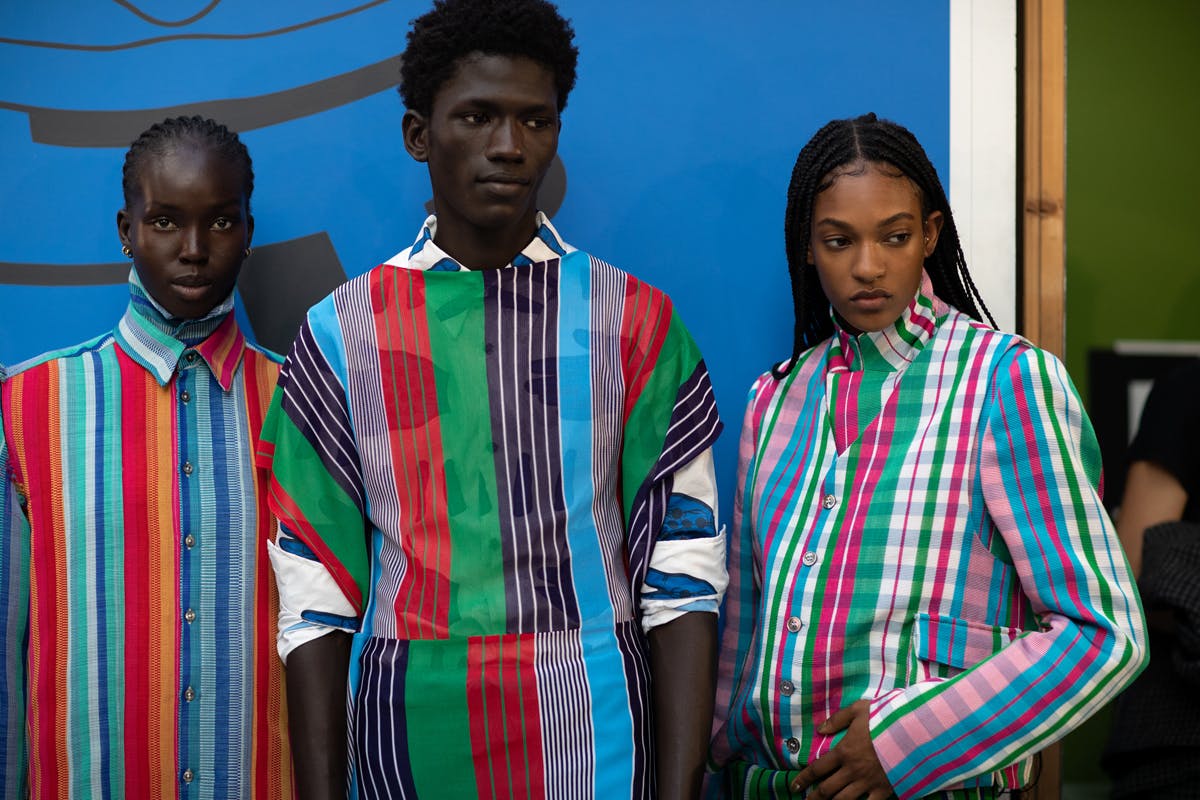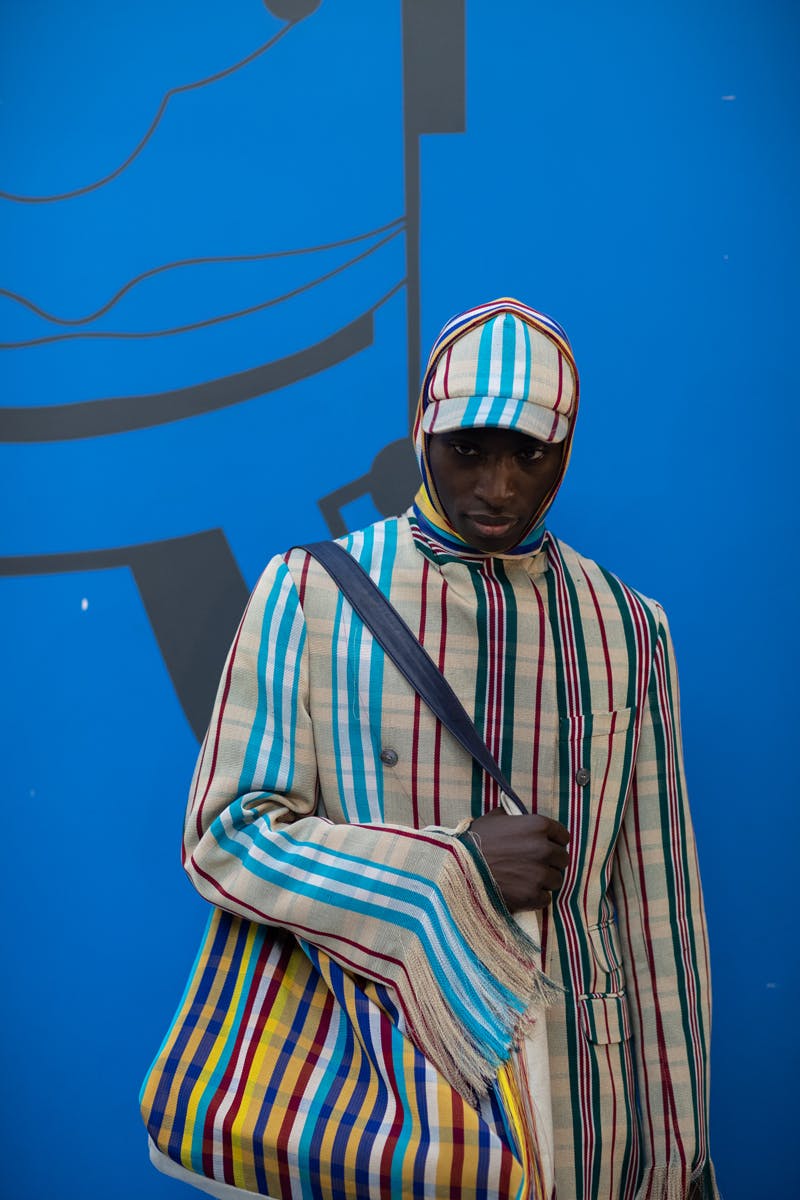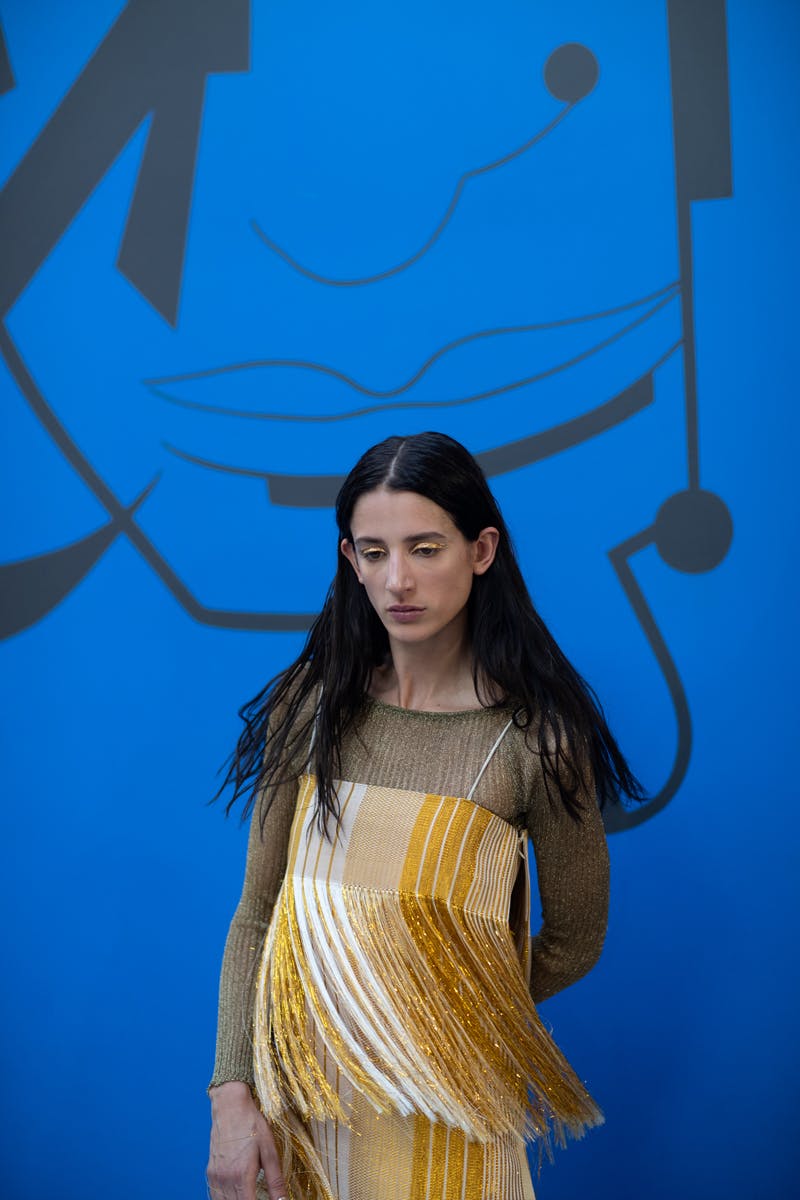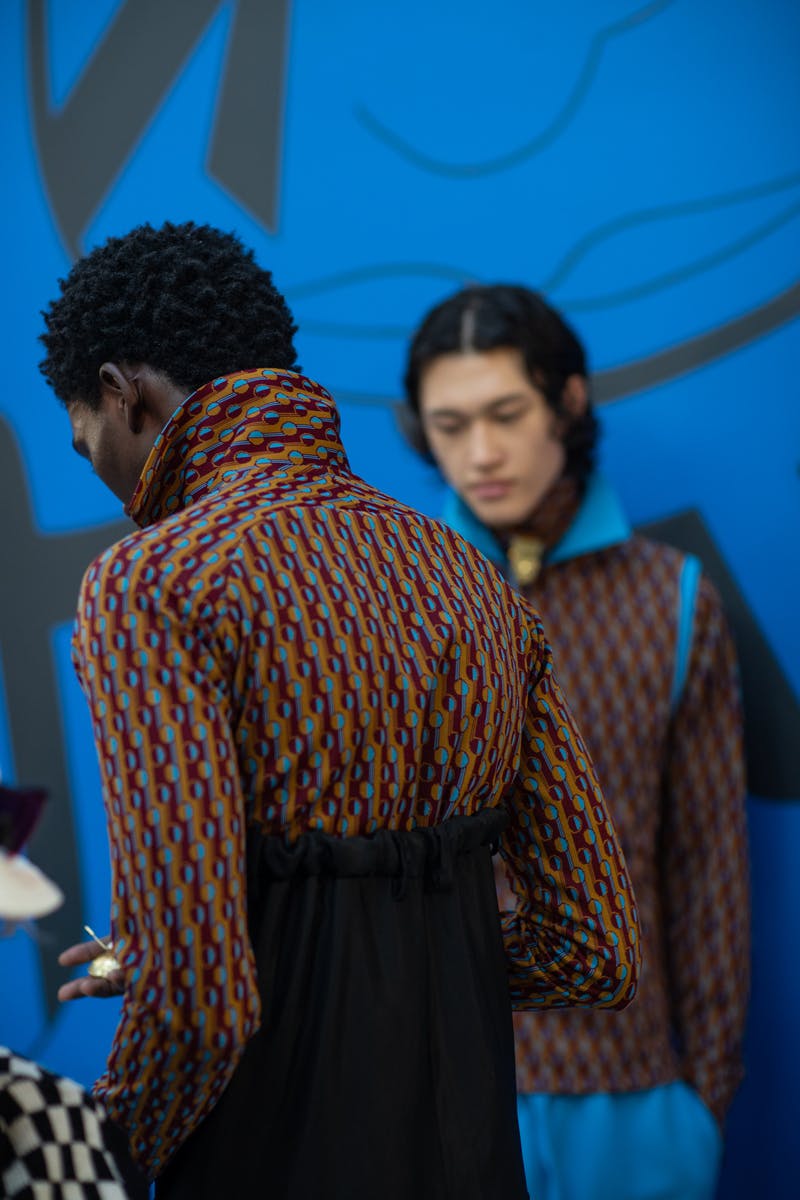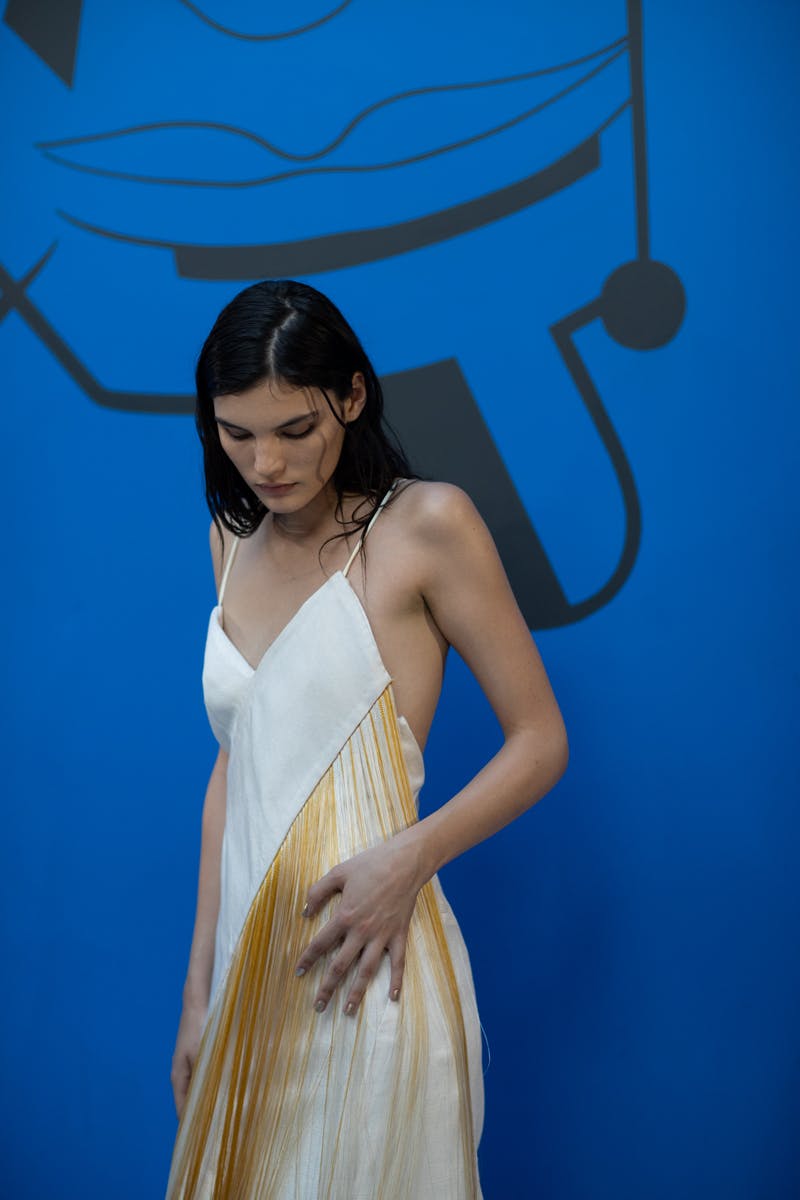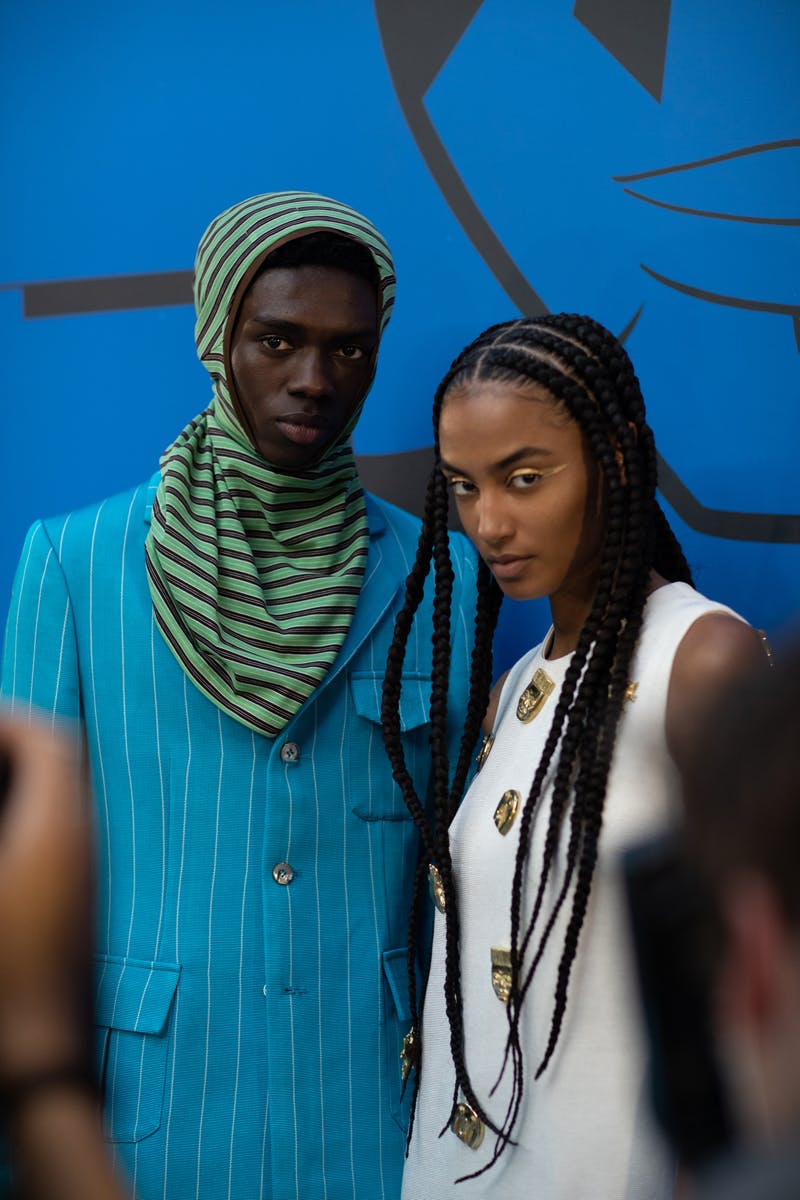 Brand: Kenneth Ize
Season: Spring/Summer 2022
Editor's Notes: If Kenneth Ize ought to be known for anything, it's his couture-tier craftsmanship. Unlike the haughty haute houses that usually show during Paris Fashion Week, though, Ize is a man of the people; his clothes are made to be worn by anyone, anywhere.
The first Instagram post that Ize uploaded after his SS22 Paris Fashion week show wrapped was a close-up of a model's hand swathed in fringe that drapes from the sleeves of a striped aso-oke tunic. Kenneth Ize is a fabric-first brand, and that's not just puffery: his hand-woven textiles are hand-woven exclusively for Ize's label in a small factory that he owns and operates in Nigeria.
Rendered with tiger print, blocky stripe, and ornamental stitch, Ize's textiles are the star of the show and he gives them ample room to perform. His blazers, dresses, shirts, sweater-vests, skirts, and slacks are cut loose for warm-weather comfort, but their wider cuts also grant more real estate to Ize's handiwork.
These aren't merely ornamental objects, though, as the unexpected cargo pockets, beefy shoulder bags, and easy silhouettes make clear. Like I said earlier, Ize makes garments to be worn by anyone, anywhere, at any time.
But this also isn't normal ready-to-wear, as the elegant buttons and aforementioned fringe make clear. The fluidity in Ize's mostly-ungendered designs and the high contrast in his cheeky pattern-mixing, down to the customized Birkenstocks worn by the models, emphatically make clear that his wares really are for everyone.