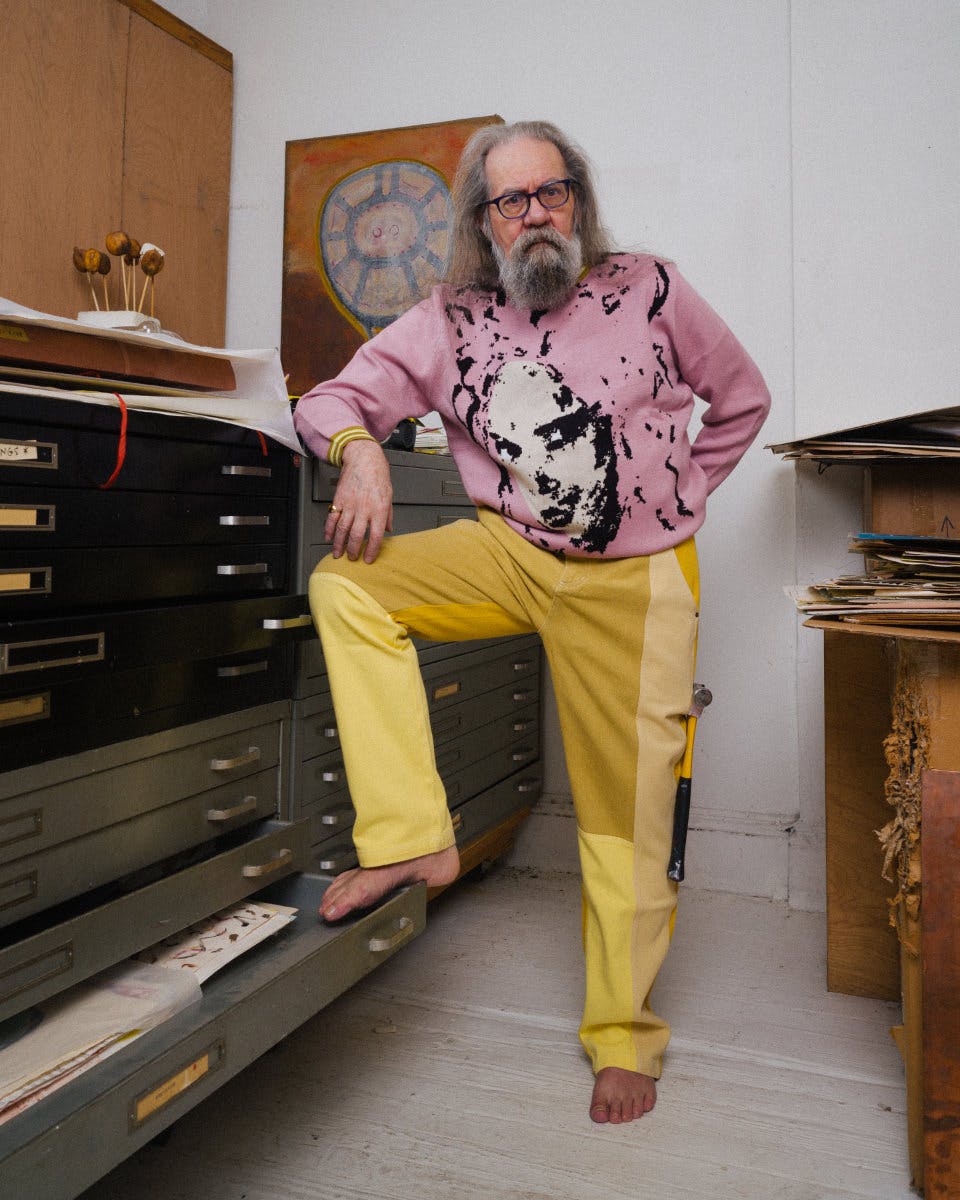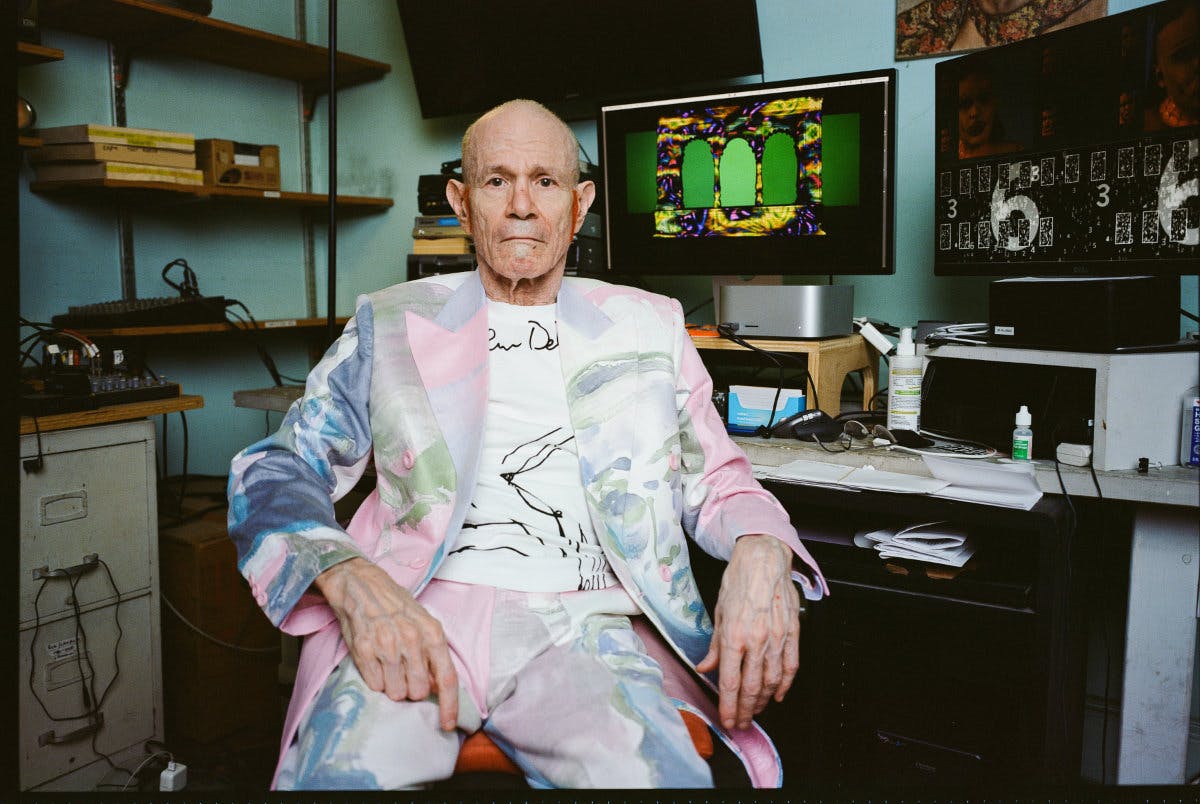 Last year, KidSuper staged arguably one of the best Spring/Summer 2023 presentations during Paris Fashion Week. Titled "Breathing Life Into The Inanimate," KidSuper SS23 saw Colm Dillane's artworks come to, well, life. Seriously, the final look saw a model bust through a canvas, which turned out to be part of a dress.
Now, the collection is finally here. That's right. On March 24, the first delivery of KidSuper SS23 will be available on the brand's website.
Following the SS20 lookbook which featured real educators, KidSuper unveiled a pretty cool campaign featuring famed artists like Charles Atlas, Whitfield Lovell, Robin Winters, and Judith-Blum Redding, all of whom echo the soul of KidSuper — "creativity and self-expression," per a press statement.
With their respective studios and works as backdrops, the artists sported KidSuper's wearable art riffed with Dillane's unmistakable faces and figures (I wouldn't be surprised if a few of these pieces made drop one's cut).
Like the viral comedy show for FW23, KidSuper SS23 also followed a theme: an auction house hosted by "Superby's," as a play on the British-founded auction house Sotheby's.
On the auction-floor-slash-runway, models wore the brand's new seasonal pieces with the blown-up artworks that inspired the designs held in the background.
The SS23 show enjoyed quite a bit of attention, and rightfully so. Names like Lucky Daye, Kenan Thompson, and even Dillane's dad walked the show while the brand teased intriguing collabs with Suicoke and Cocker as well as 3D heels with Zellerfeld.
Things keep looking up for the brand, as it's fresh off working with Louis Vuitton for a critically-acclaimed FW23 menswear presentation. At the same time, accessories like the Kissing bag are slowly on their way to icon status.
Going once, going twice...KidSuper SS23 ain't sold (yet), but I'd act fast if you're looking to cop. Reminder: 5PM sharp on KidSuper's website!
Shop our favorite products