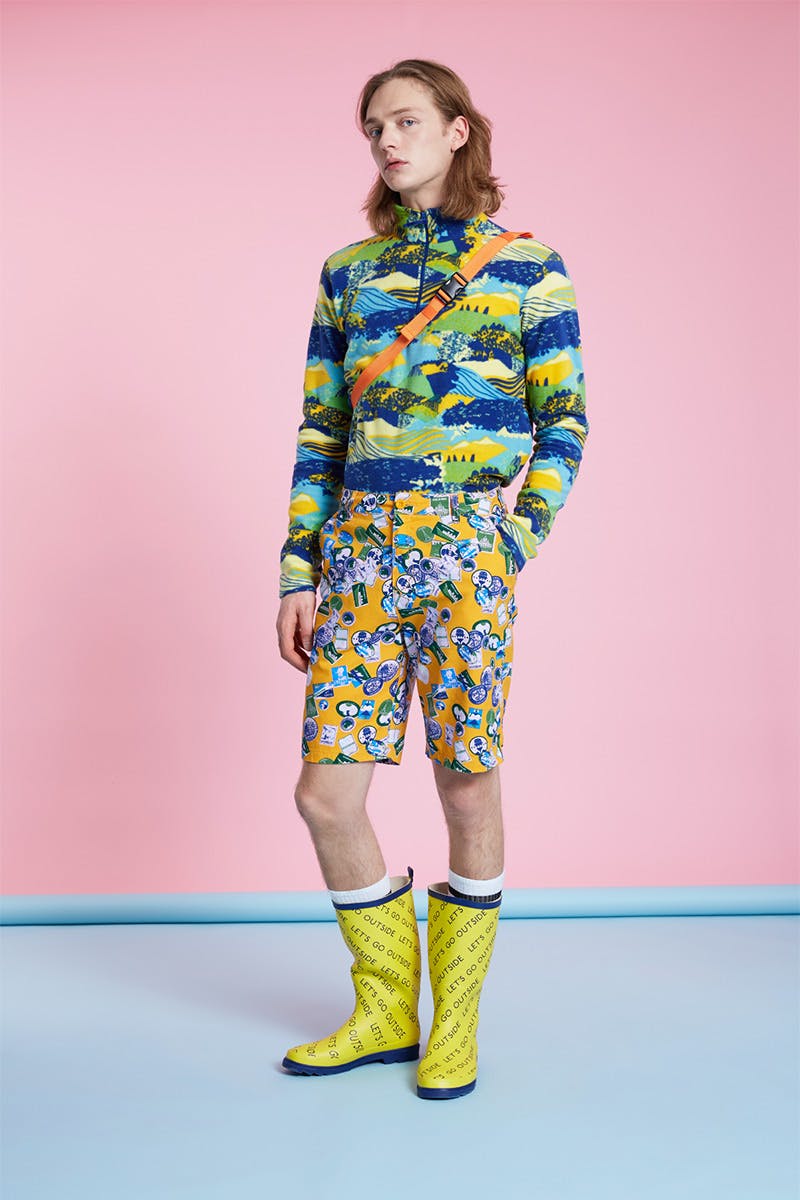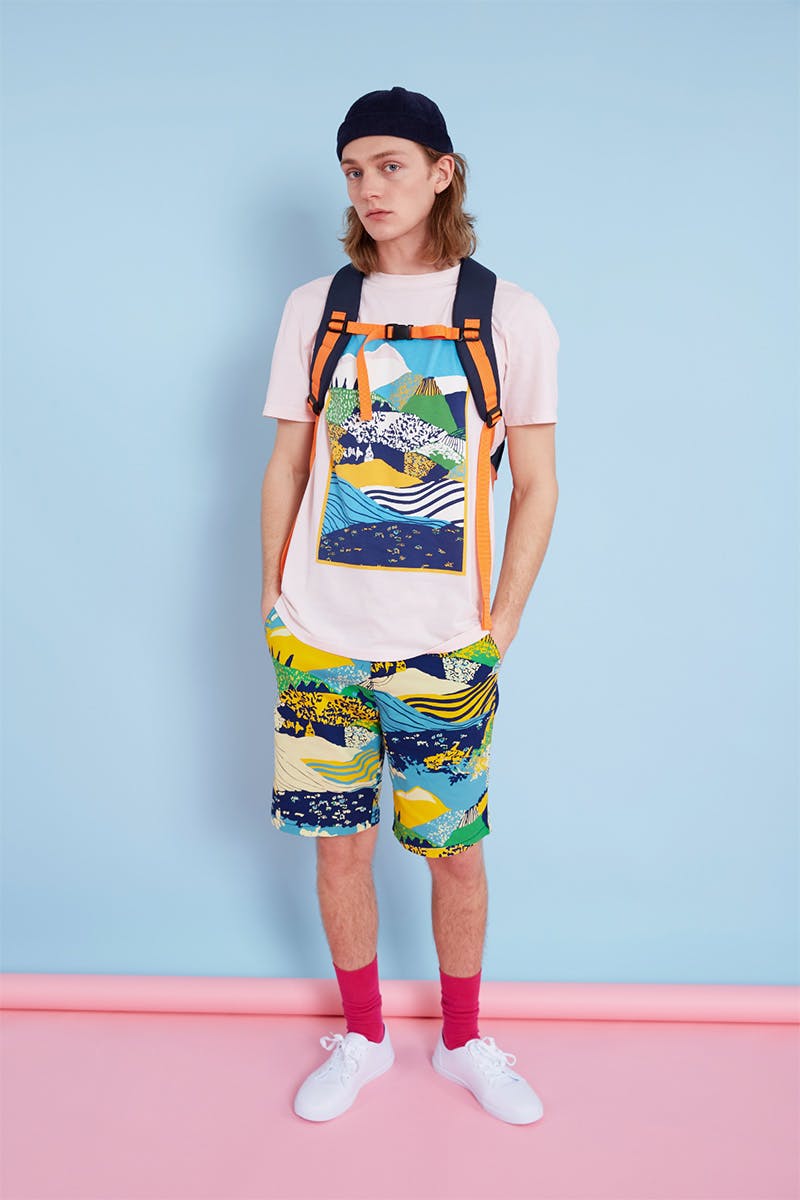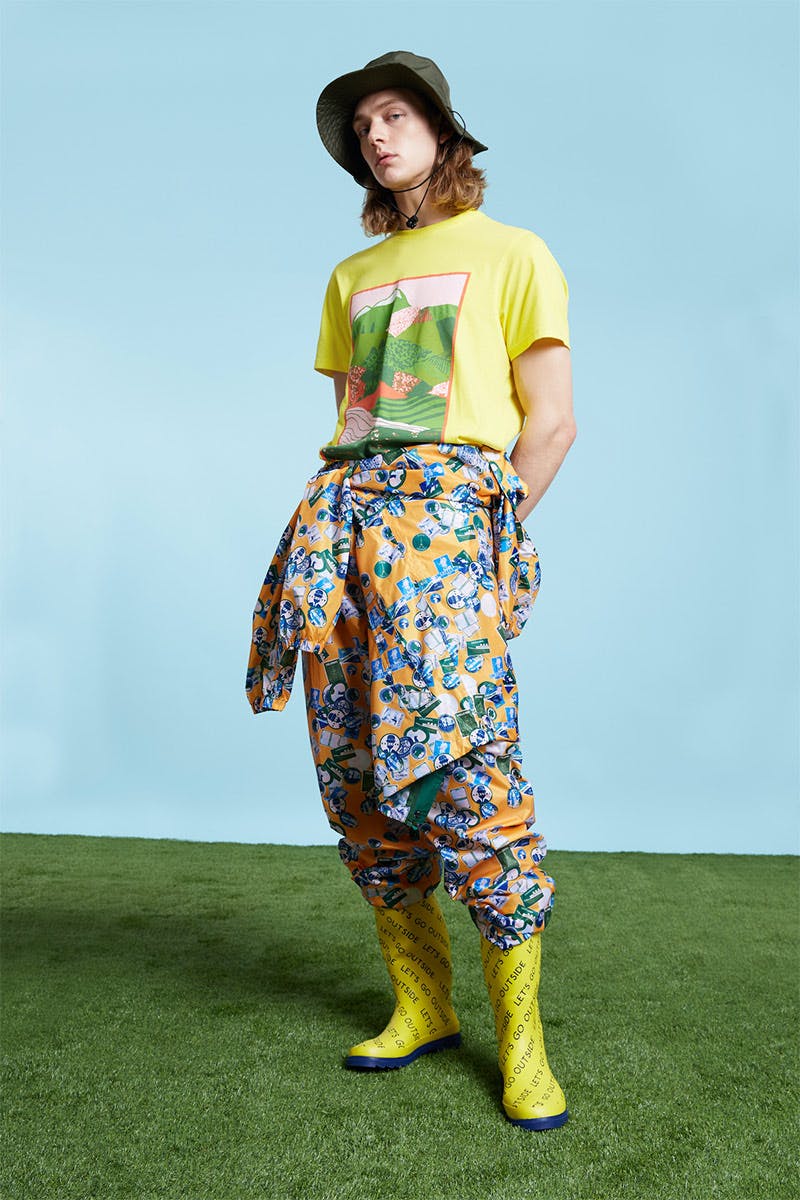 Brand: Kit Neale x Mountain Warehouse
Season: SS19
Key Pieces: The pieces with the abstract "Summer Breeze" mountain print rendered in vivid yellows, greens, and blues have us yearning for summer festivals.
Release Date: March 27
Buy: The Covent Garden Mountain Warehouse store, and online
Editor's Notes: This is Mountain Warehouse's first ever fashion collaboration. The capsule collection, designed by Kit Neale, was inspired by the great outdoors and is aimed at young festival goers and travelers.
The "Karabiner" collection features bold prints as one would expect from Kit Neale, with two main prints: the "Summer Breeze" mountain print, and the "Bustling Boundaries" travel-inspired orange print. "Run Away With Me" and "Let's Go Outside" are the two slogans of the collection, which is fitting given the adventurous nature of the designs.
The collection's 26 pieces include T-shirts, shorts, Pakka jackets (packable waterproof jackets), rain boots, a backpack, sleeping bag, and tent — basically, everything you need to rough it at a festival.
Prices range from £19.99 (approximately $25.85) for a bum bag, er, waist bag, to £49.99 for a two-man tent.