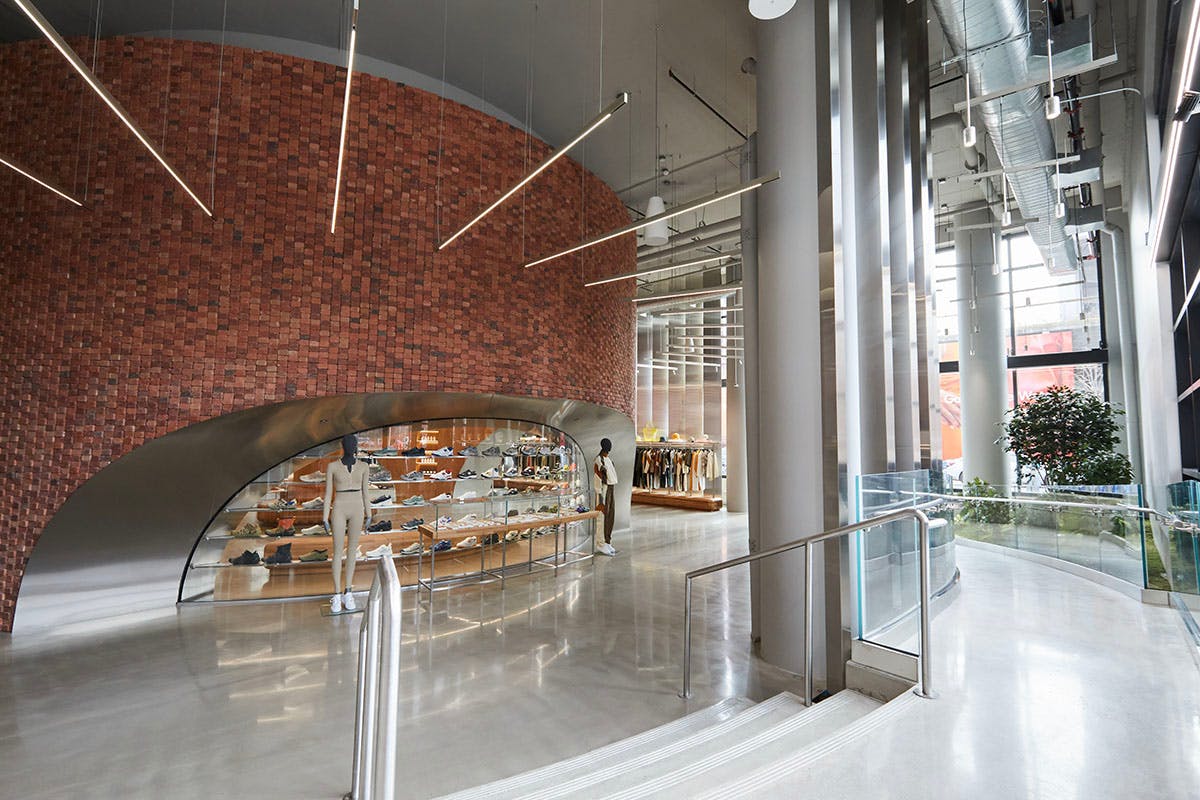 As is standard operating procedures, 2023 has already been a busy year for Ronnie Fieg's KITH. Between a Bryan Cranston-led lookbook, a clean retouch of the New Balance 993, and an adidas Samba with a touch of Clarks, there's been little time for rest – oh! Did we mention there's a new store in Williamsburg?
If a "slow" year at KITH exists, then we're yet to experience it. The well-oiled machine helmed by Fieg, who walked us through his extensive phone ASICS collaborative catalog, has a taste for fast pace, and unlike those that crumble under the pressure, it excels.
As we stride towards the seasonal transition, KITH prepares to kick open the doors on its latest flagship store, settling into its second Brooklyn home.
Set on a material palette of brick, stainless steel, white oak, and elegant Rosa Aurora Stone, the store takes on a characteristically minimalistic aesthetic, authentic to the industrial neighborhood in which it sits, balanced by oak trees at the exterior.
Speaking to KITH's newest home, Ronnie Fieg said: "My family and I moved to Williamsburg in 2017, and I fell in love with the neighborhood.
The restaurants, the shops, the people, and the atmosphere make it a very special area in New York and were all factors in us moving our brand HQ there in 2021. It's my home, our team's home and it only made sense for us to make it a home for our community."
Within its interiors, you'll find all the usual arrangements of a Ronnie Fieg-led space, including the brand's in-house offering, varied across all categories alongside sneakers and third-party brands.
Now, should you fancy a spot of shopping or getting familiar with KITH Treats' signature specials and Build Your Own menu, the Williamsburg store opens its doors on March 24 at 25 Kent Ave, Brooklyn, NY 11249.