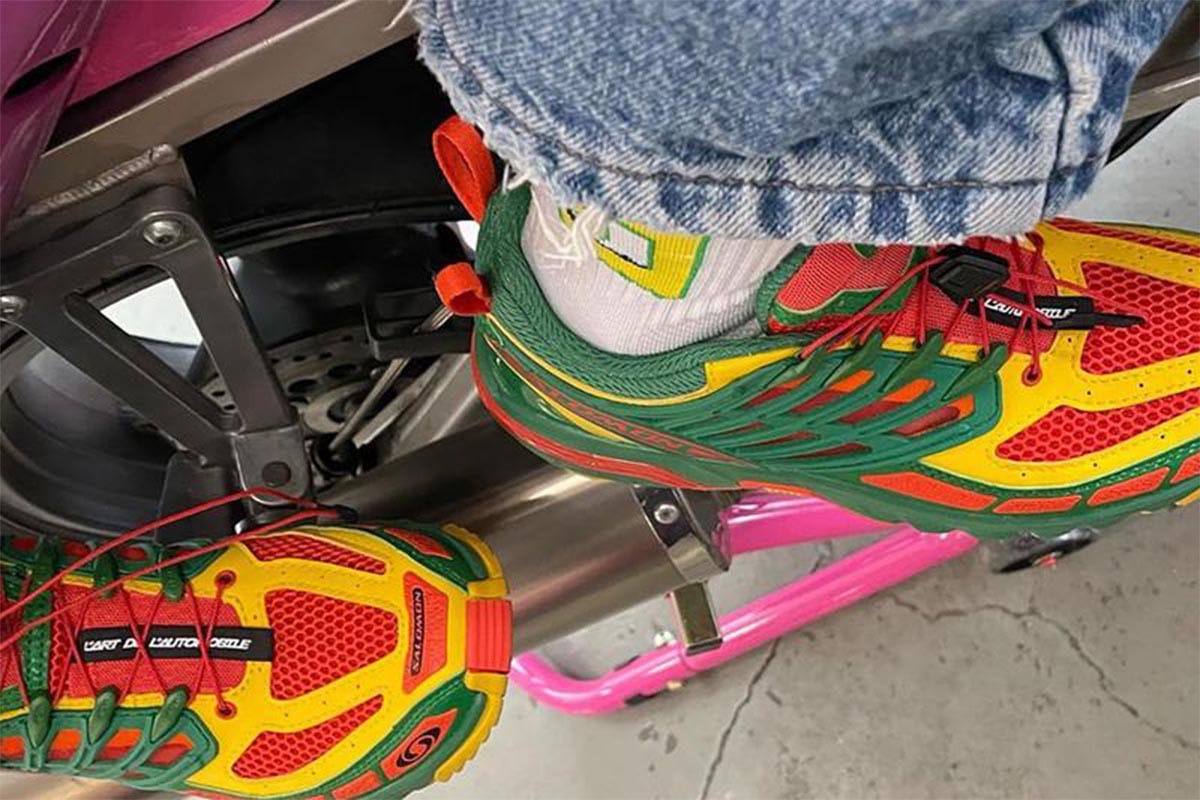 Although Salomon's latest take on the ACS Pro Advanced deviates from its winning color formula somewhat, leaving some fans scratching their heads, the L'Art de L'Automobile collaboration is certainly one thing – daring.
Before we dive into this one, let's start by stating the obvious. We're all going to take an L on these. Since its debut, the Salomon ACS Pro Advanced has been near impossible to lock down; unless you're one of the reactive few that's trigger finger ready to secure each colorway as they launch and restock. I, for one, have seen no such success.
Now, back to this collaboration. If there's one thing that has secured the success of Salomon's flagship silhouettes, it's the color and material design team's perfected vision for the brand's sneakers. Whether it's the ACS Pro Advanced, XT-6, or XT-4, seemingly, they can do no wrong.
A fear of color doesn't even come into the question, so why are fans so vocal about this special edition L'Art de L'Automobile collab?
Well, if I had to hazard a guess, it would be the harshness of the contrasts present within the palette. Unlike the picture-perfect, although at times unorthodox renders, this colorway doesn't shy away from being in your face.
At the upper, underlays are wrapped red, with yellow portions sitting above, while a large majority of the shoe takes on a deep green hue, broken up by touches of a warming orange. Basically, a lot is going on.
Despite how "heavy" they are on the eyes, personally, I like these. I'd even go as far as to say that there's no better sneaker to rep' this summer as Nottinghill Carnival finally returns to the streets of London. It's almost poetry.
The finishing touch to the collaborative pair is the L'Art de L'Automobile spell out that appears beneath the speed lacing. Whether or not these are inspired by a vintage car (likely) or if these will be available to purchase is yet to be seen – but we'll be sure to keep you updated.