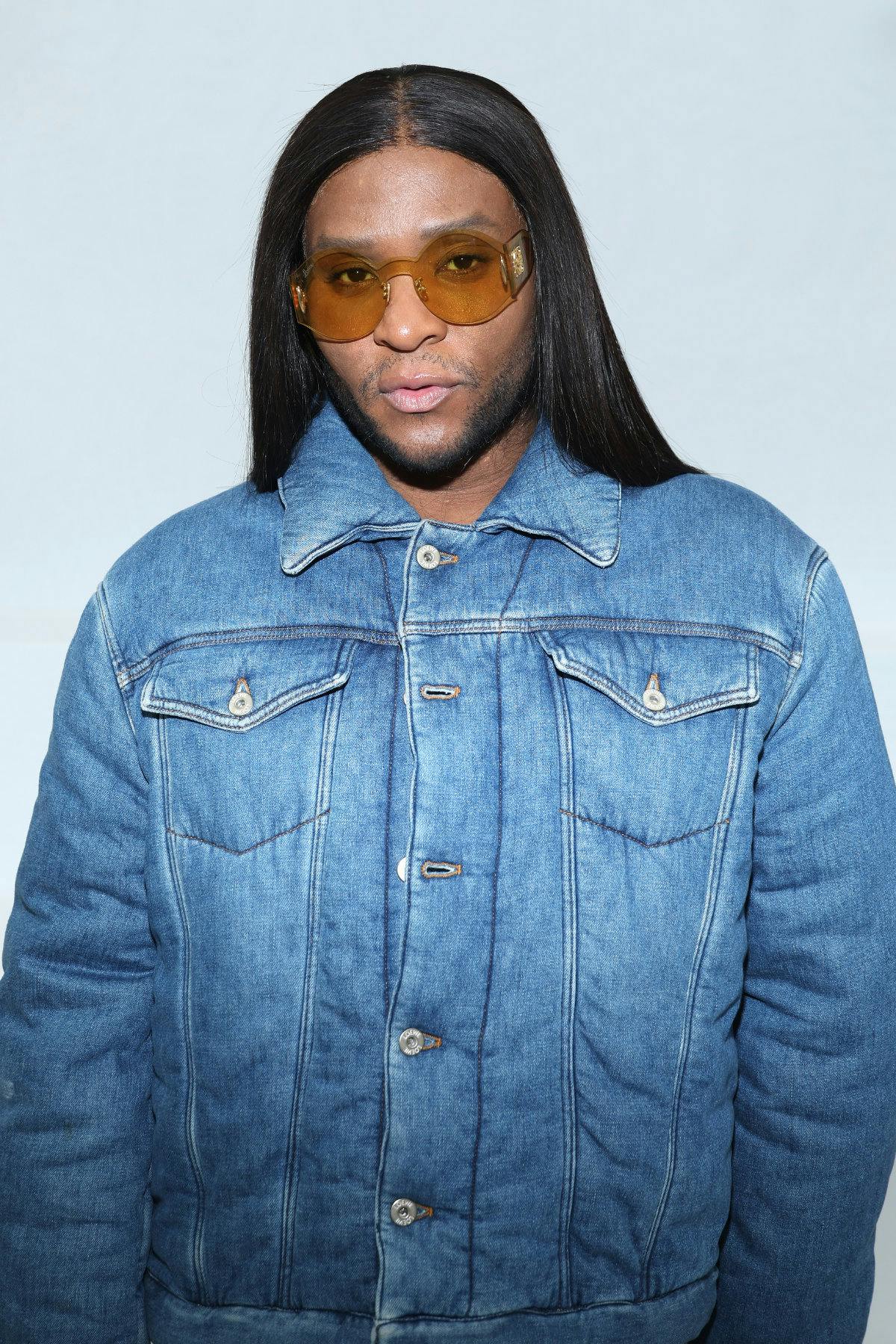 Law Roach suddenly quit fashion. Or did he?
On March 14, Roach told his Instagram followers that he was retiring from the industry, even though he'd been posting images of the celebrities whom he had just styled for the 2023 Oscars mere days prior.
The question is, why did Law Roach suddenly retire?
"If this business was just about the clothes I would do it for the rest of my life but unfortunately it's not," Law Roach wrote. "The politics, the lies and false narratives finally got me! You win … I'm out." [sic]
He did not elaborate further. It's not immediately clear what Roach is referring to as far as "politics, the lies and false narratives."
For years, Roach has been go-to stylist to fashionable folks like Zendaya, Keke Palmer, Tom Holland, Hunter Schafer, Celine Dion, Kerry Washington, Ariana Grande, Lewis Hamilton, and Lil Durk, to name but a few.
Roach is also known as the only consistent judge for HBO voguing series Legendary, which he joined when it debuted in 2020, over a decade after Roach's career began.
You see, there was one day in 2009 when a man named Kanye West happened into a vintage store that Roach worked at, bringing paparazzi and a rush of attention. The rest is history.
After relocating to Los Angeles, Roach became the "image architect" for Zendaya — who has singularly turned to Roach for styling throughout her career — joined America's Next Top Model as a judge, and went on to style dozens of celebrities for major red carpets like the Met Gala.
Now nearly as famous as his clients, Law Roach is frequently seen sitting front row at fashion shows of designers like JW Anderson and Rick Owens, when he isn't styling the runway himself.
In 2022, Roach became a bonafide designer by co-creating a capsule collection with heritage house Hervé Léger.
Suffice to say, the fans who've fawned over the looks that Roach created for his clients were devastated by news of his sudden retirement.
There's an unanswered question as to whether Law Roach is actually quitting the industry.
To be clear: he is not.
On March 15, Roach walked a runway for BOSS, before clarifying that he's not quitting fashion — he's just done being a celebrity stylist.
"What I'm retiring from is the celebrity styling part of it," Roach said. "The Instagram post wasn't a PR stunt. It was really me giving myself the grace to say: It's ok. You can do something else."
Ironically, the vagueness of Roach's initial retirement announcement, which purported to be a reaction to "false narratives" and "lies," really just left the door open for more rumors.
A rumor immediately began circulating after Roach's Instagram post that some sort of controversy between Law Roach and Zendaya, perhaps the stylist's most famous client, inspired his retirement.
For instance, Roach and Zendaya were seen arriving at the most recent Louis Vuitton runway show together but as Zendaya sat in her front-row seat, it became clear that Roach was going to be resigned to the injustice of second-row.
That was probably a scheduling mishap more than an out-and-out snub but some saw it as indicative of greater problems bewteen the two.
There were even whispers that Roach's retirement may have something to do with Zendaya's rumored appointment as Louis Vuitton's newest ambassador, though it's not clear why. It's not like there's a house stylist she'd need to work with.
Speaking of, if Zendaya actually was working with another stylist, it'd be a pretty major coup considering that it's been Zendaya + Law Roach since the beginning.
Eventually, Law Roach emerged on Twitter to shut down the rumors.
Good news! He's as tight with Zendaya as he ever was.
Still, Law Roach's retirement as a stylist is a major blow to anyone who cares about show-stopping red carpet style.
It's a shame, because few stylists do it bigger, or better, than Law Roach.
Shop our favorite products