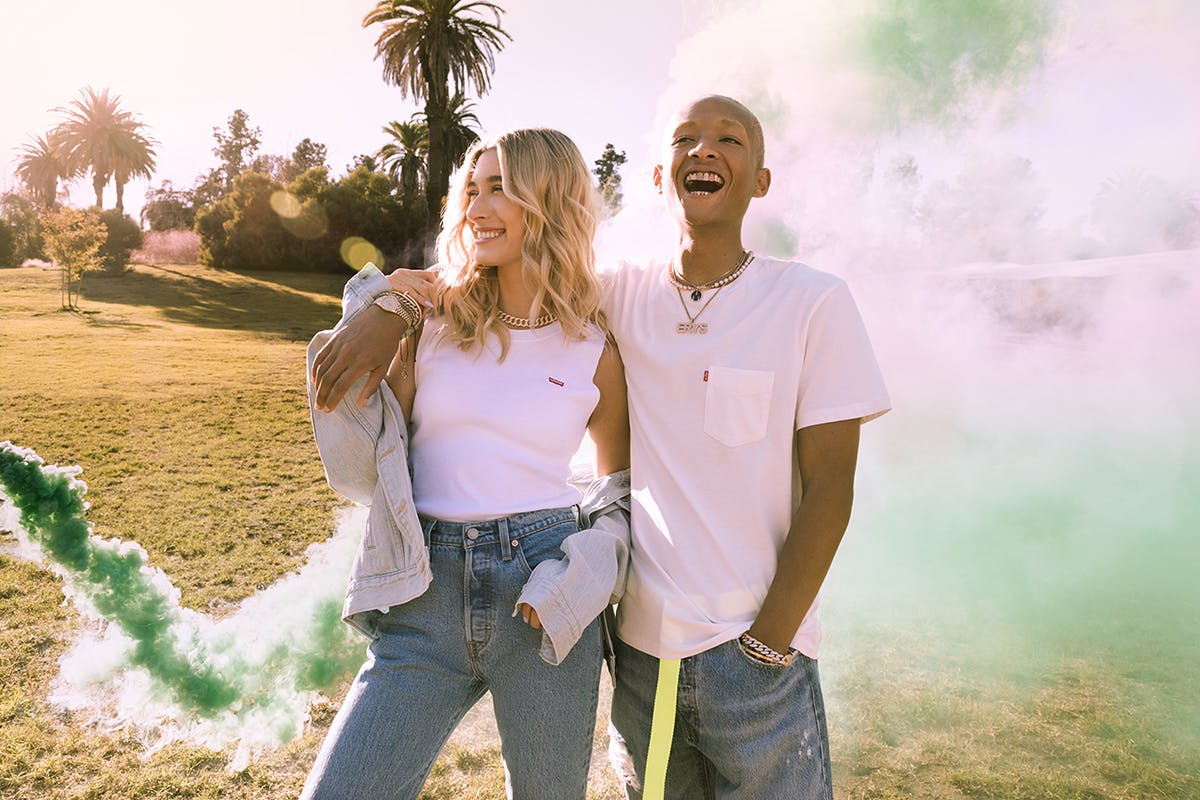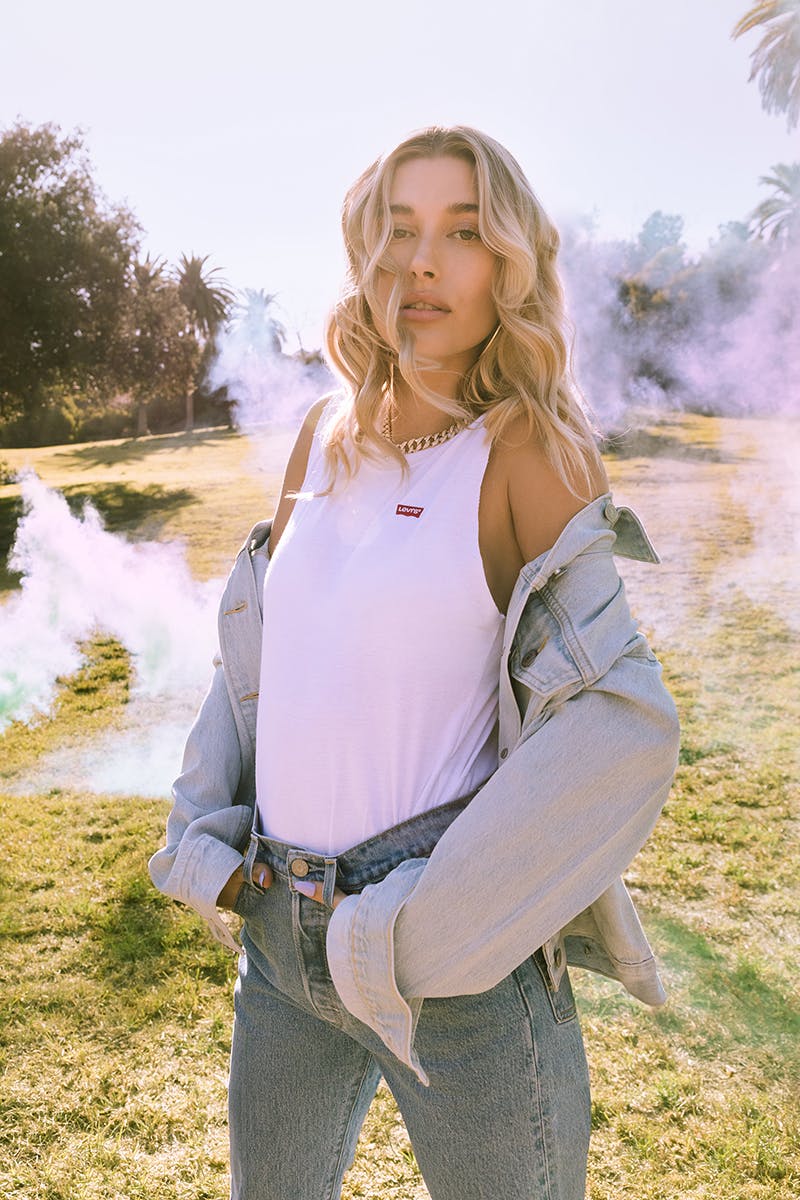 Levi's has tapped Jaden Smith and Hailey Bieber to star in its new campaign. The project was originally intended to usher in festival season, but in light of the coronavirus pandemic, Levi's has chosen to shift the focus to today's youth.
"Levi's has always been a symbol of democratic inclusion and youth empowerment, the choice of those daring to push for a better tomorrow," said Levi's CMO, Jen Sey. "Levi Strauss himself was the embodiment of this ideal. He left his home in (Bavaria) to seek a better life on the shores of California. He opened a dry goods store and donated the first of his profits to a local orphanage."
Jaden and Hailey were selected to front the new Levi's campaign because of their ties to both music and fashion. According to the brand, they each embody the optimistic spirit of today's youth, of which the project celebrates.
"As I look at Jaden and Hailey – our friends and partners – I'm so encouraged," Sey went on to add. "Hailey's optimism and authenticity are inspiring. Jaden's commitment to the environment, his passion to educate us on how we can all choose more wisely, more responsibly. They challenge us (as individuals and as a brand) to be our best, they remind me of what it is to be filled with hope. And we all need to remember that right now."
Smith and Bieber can be seen sporting various Levi's garments throughout the campaign, ranging from T-shirts and floral tops, to chino shorts and of course, denim. You can shop the latest styles from the brand here.