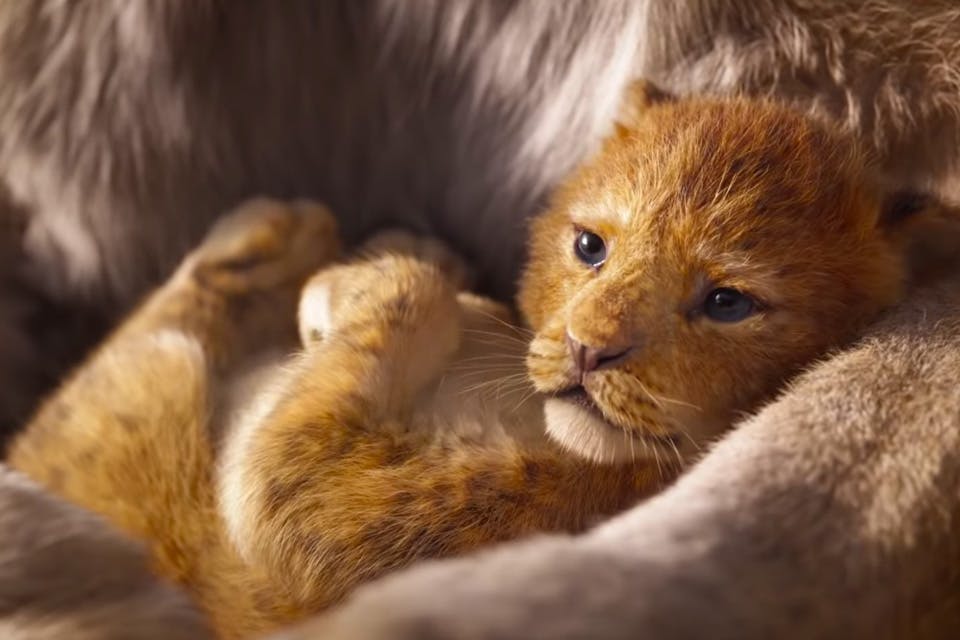 If there's one thing to be thankful for this Thanksgiving it's the first trailer of the new live-action Lion King film. As we all stuffed our faces with turkey and candy yams, Disney filled our hearts with '90s nostalgia and heart-wrenching moments from our favorite animated movie.
A day later, the Internet still can't handle all the emotions and excitement the new Lion King movie will bring. The biggest take away from the trailer is that the new film will feature many shot-by-shot similarities from iconic scenes from the original.
As a result, Twitter is reliving their best 90's childhood falling in love with baby Simba all over again, crying for Mufasa's inevitable demise, and more. Of course, they're also hyped for Beyoncé as Nala. To keep the hype surrounding Lion King high, here is how the Internet is reacting to the new trailer.
Not ready for that tragic Mufasa scene!
Pulling up to the theater like...
Falling in love with Baby Simba.
Here for Beyoncé as Nala.
Boarding the hype train!
Are you hyped for the film? Also, did Disney miss out on a big culture win for not casting the Migos as the three hyenas?
In other news, Tim Allen teased a super emotional 'Toy Story 4' ending on 'Fallon.'