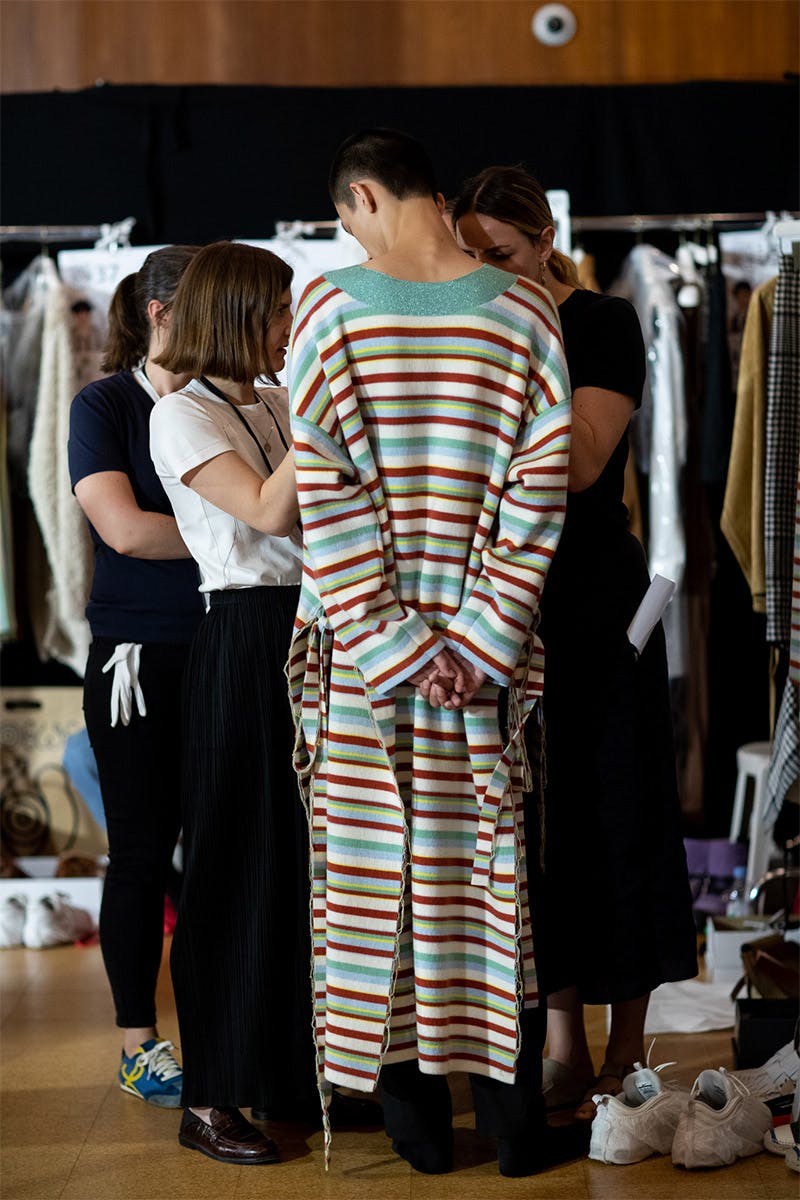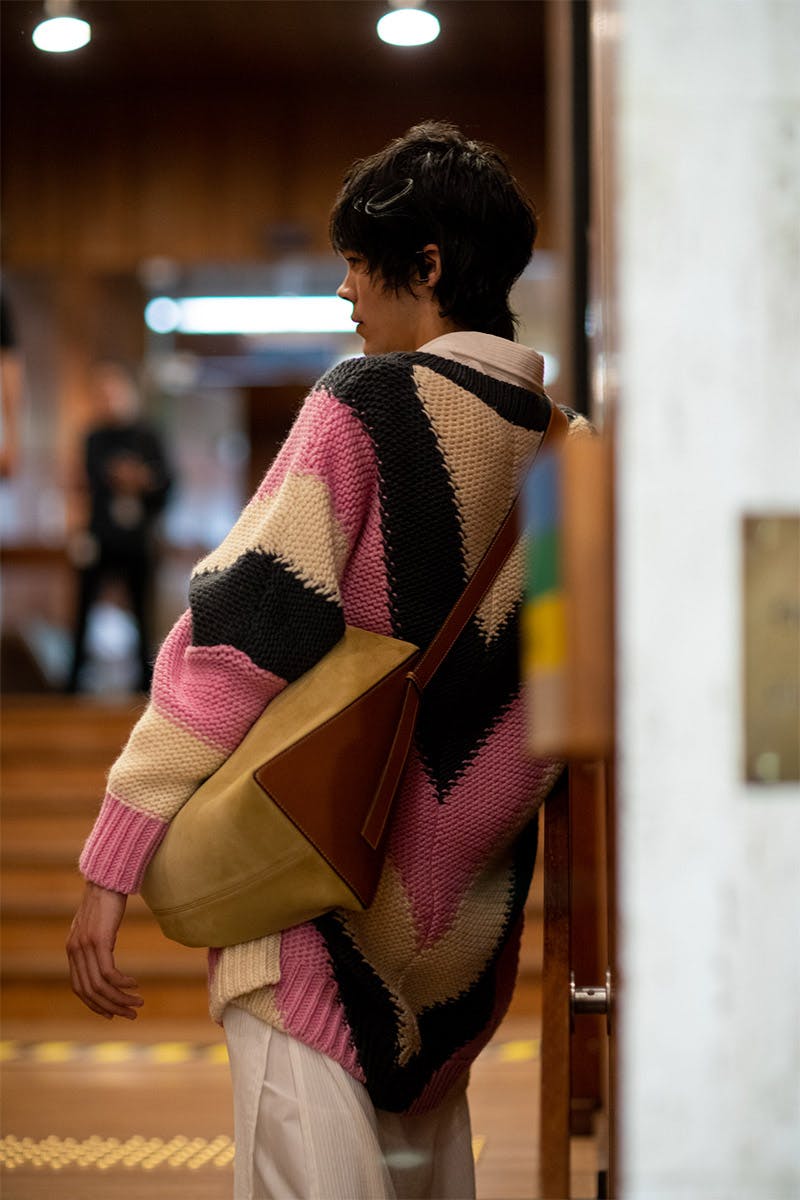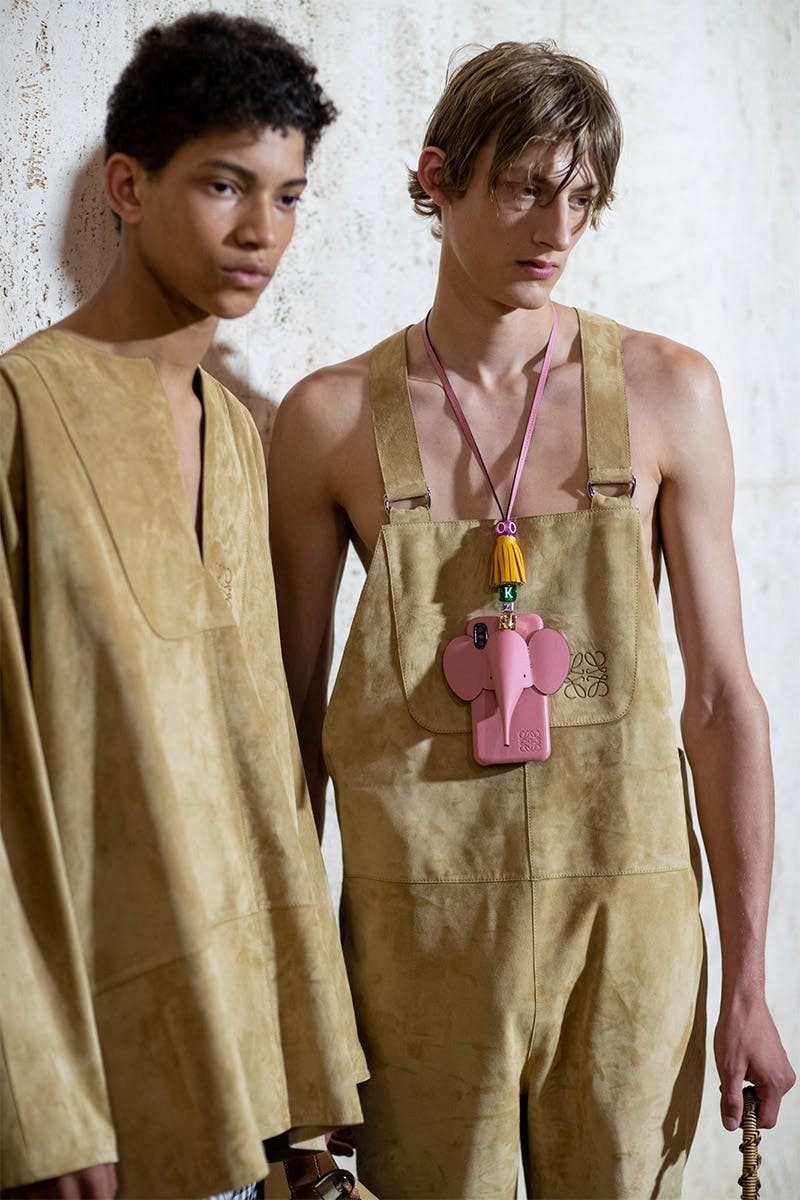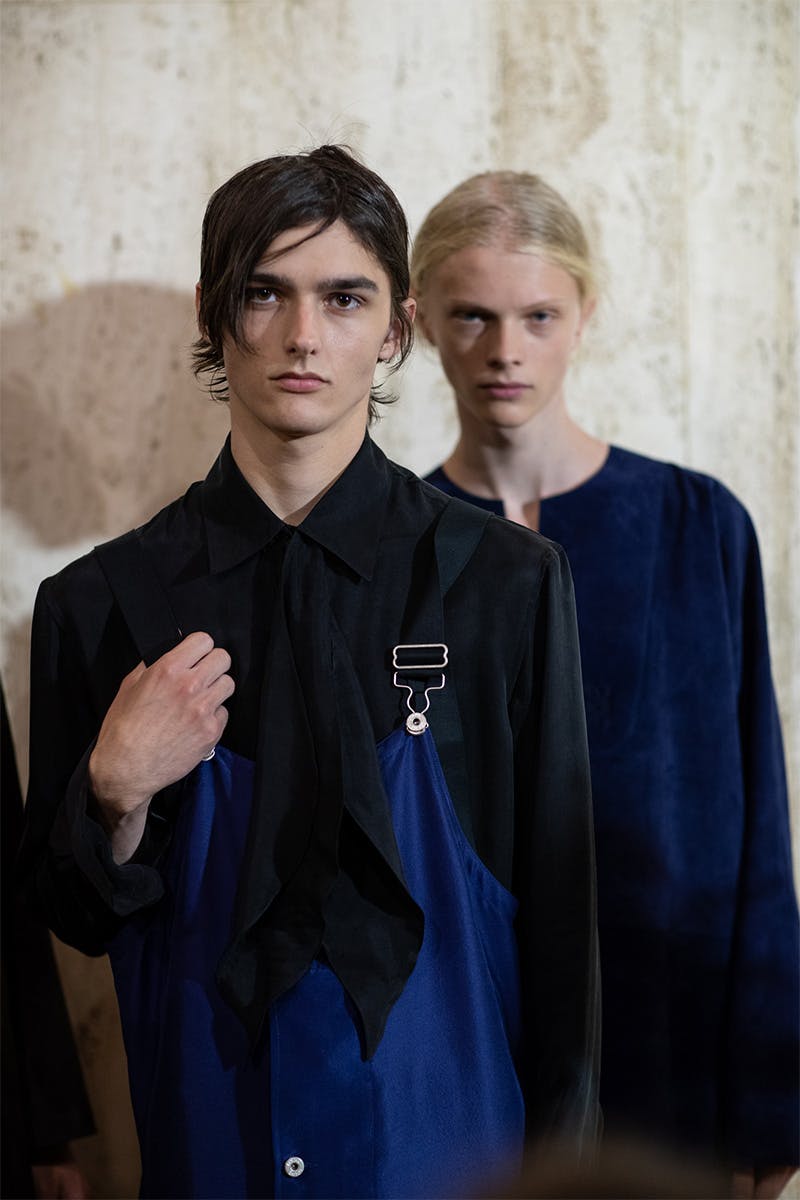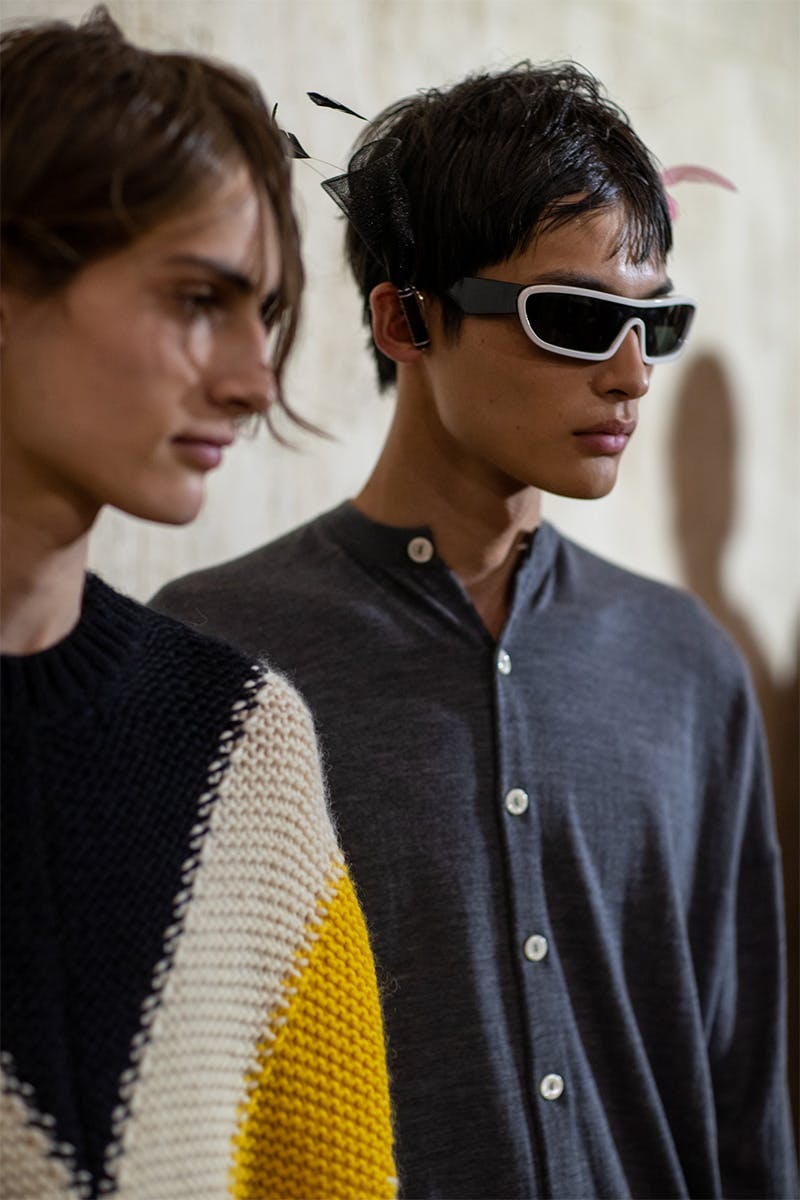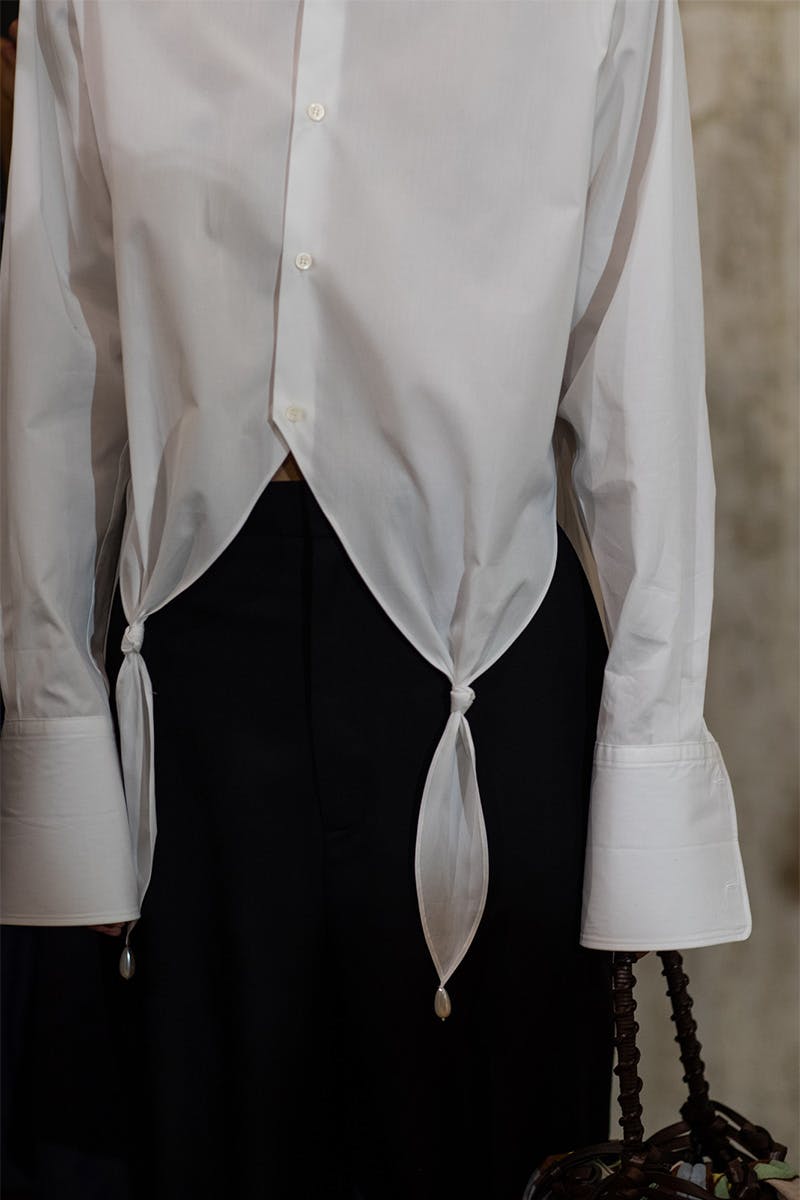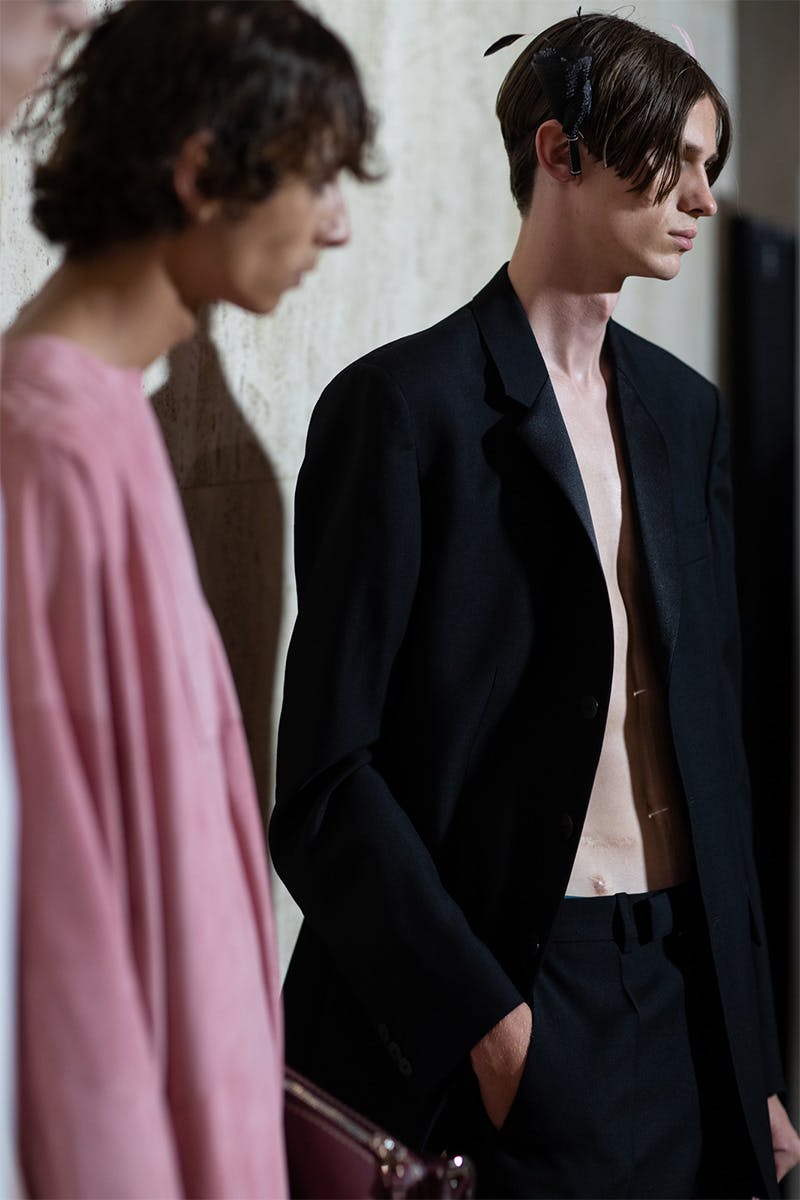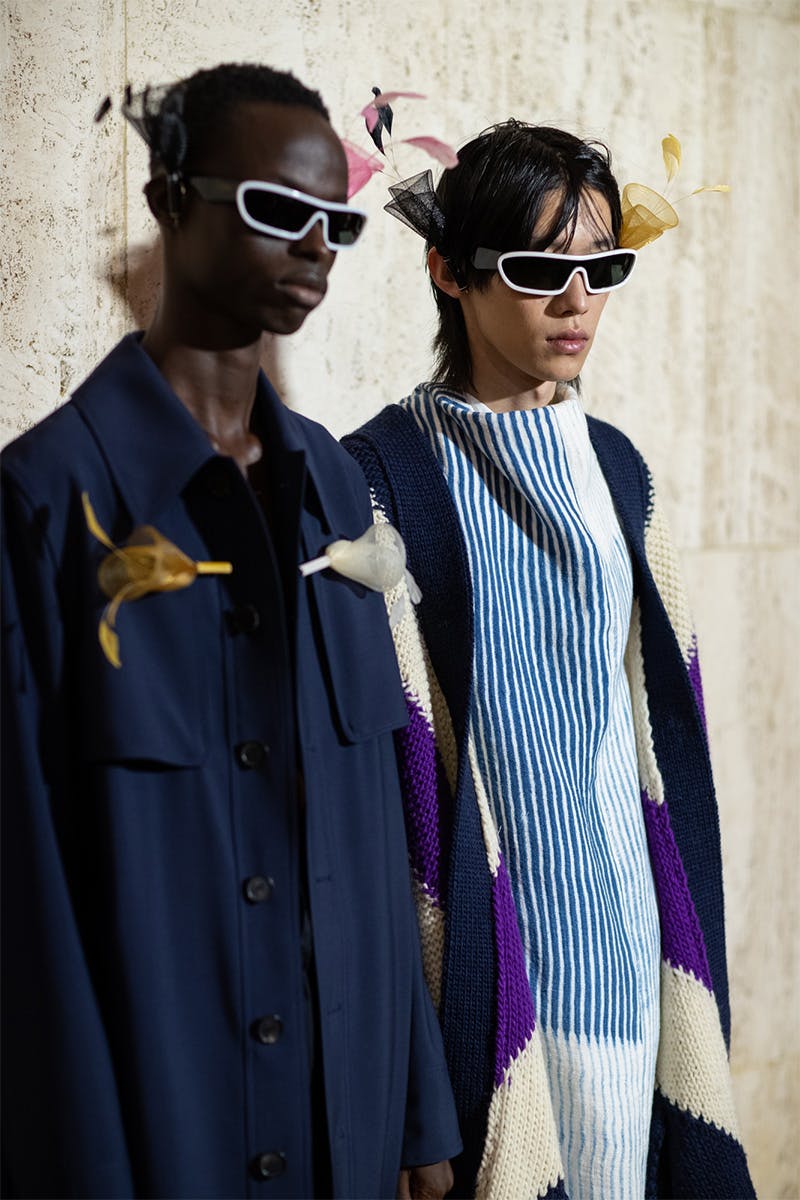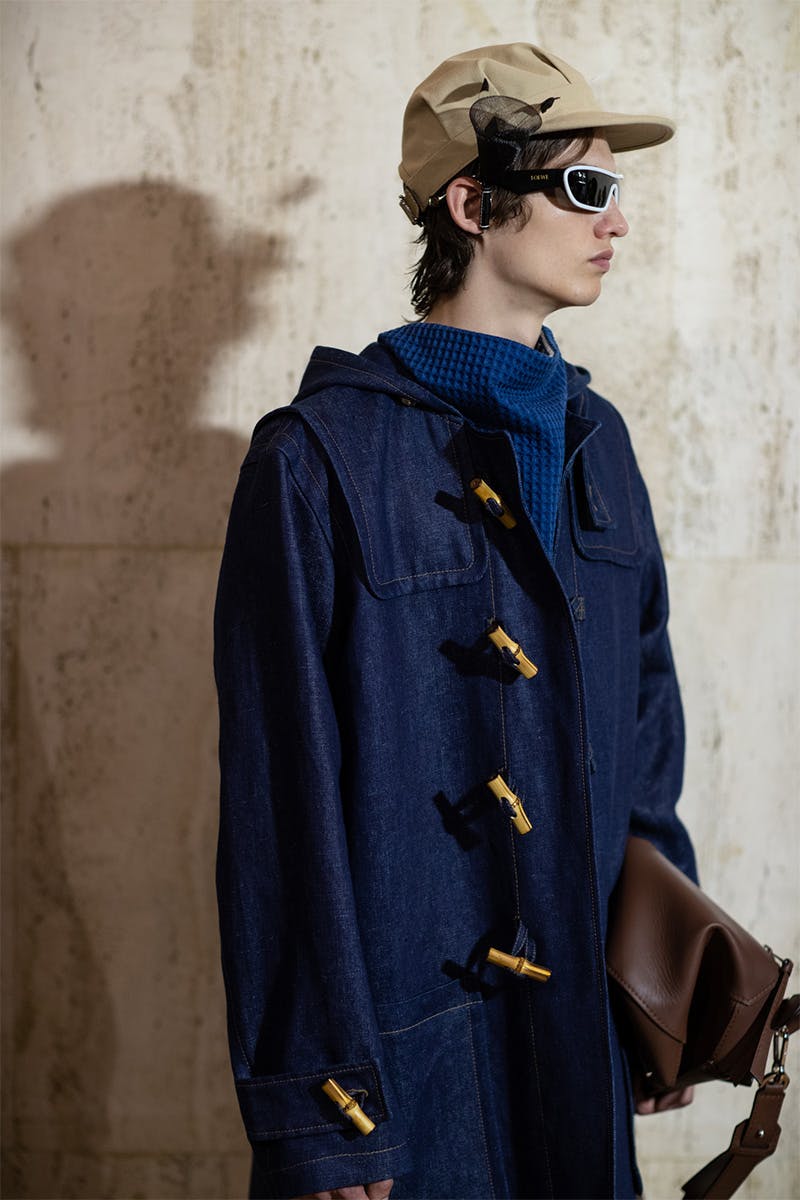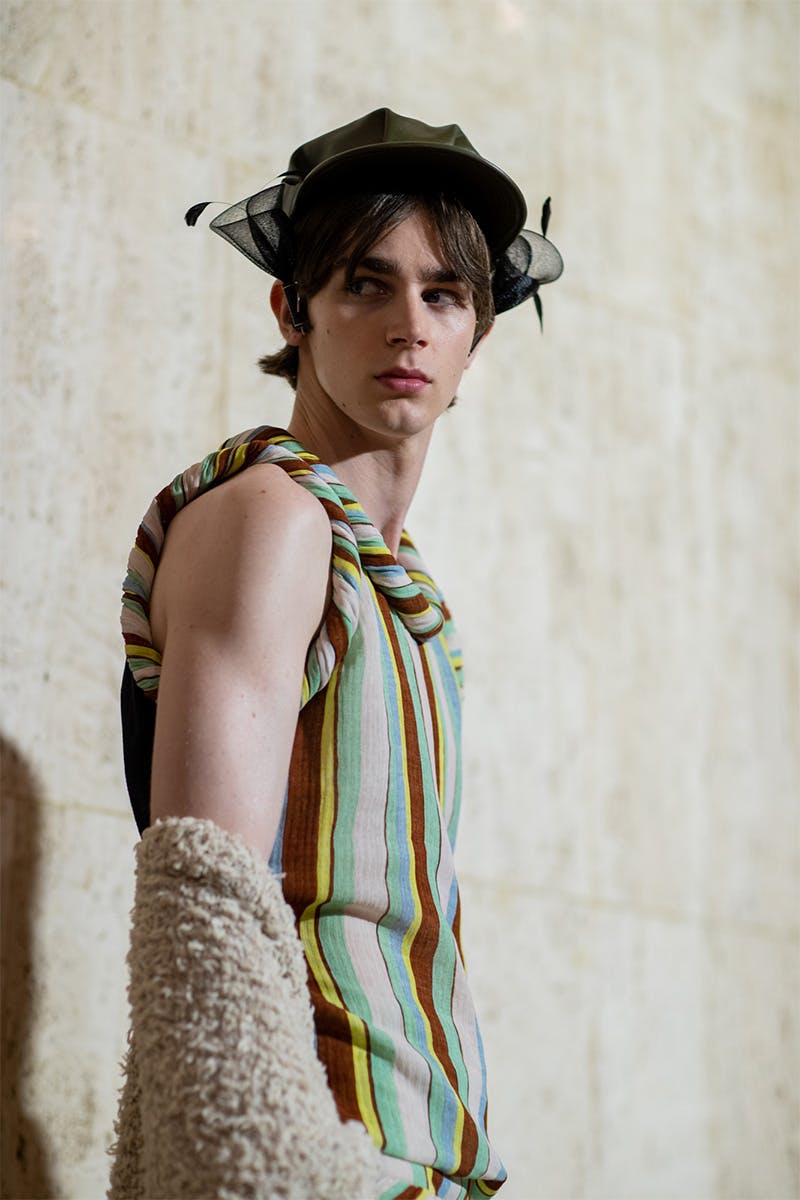 "We're bombarded by so much information, I wake up at 7 and put on the news and that's all I hear," says Loewe's creative director Jonathan Anderson after his striking Spring/Summer 2020 menswear show in Paris.
"So I think escapism is important in terms of where we are. As much as we have to be aware of what's happening in the world, it's sometimes good to dream about it a bit. And why not be in a fantasy state?" He has a point. Fashion, after all, reflects the times we live in, and in today's turbulent political climate, a healthy dose of optimism is overdue.
And so Anderson created a romantic child-like dreamscape inhabited by youthful nomads. "Something nymph-like," he called the boys walking the show with feathers and brooches behind their ears.
Digital screens, made by English video artist Hilary Lloyds, displayed chirping birds, alien-esque plants, and an easter bunny which added to the non-reality of it all, as did the futuristic race glasses and the medallions worn on the foreheads of models. The boys were playing dress-up in a world created of their own.
But Anderson has never been distracted by storytelling. His clothes at Loewe have always been very wearable. He's always been very talented in that respect.
"This is what the brand should be about, all the key codes that we've been building for the past six years keep it grounded but at the same time we push it in a way," he says.
Loewe is a heritage Spanish leather house known for its impeccable suede and cross-grain leather bags and accessories — all of which were present in updated canvas, woven leather and raffia shoppers — but his ready-to-wear is getting a following of its own. Standout light linen two-pieces, oversized cotton shirting and stripped, knitted trousers and sweaters were stripped back to their core, yet made exciting through new silhouettes and patterns. The show's suede overall, denim suit and pastel tunics were highly desirable.
Anderson has never tried to play the streetwear game with Loewe. Instead, youth culture has gravitated to him in the past two seasons. A$AP Rocky, Dev Hynes, Blondey McCoy and Lucien Clark all sat front row, decked out in full looks, of which none looked forced.
The effortlessness summary Ibiza, where Anderson spent much time as a kid, has found its way into his business with sub-line Paula's Ibiza (made in collaboration with the island's famed boutique). It's attracted a new, younger, clientele to the brand.
"It's becoming a business in itself," Anderson says. "Loewe is in a great place at the moment, [but] it doesn't happen overnight."
Loewe was big in the 1970s, with this latest collection, the designer is well on his way to making Loewe's menswear a similar success.
"Hey Moon" by John Maus closed the show while Anderson's tribe of wanderers walked through the night. It was perfection.