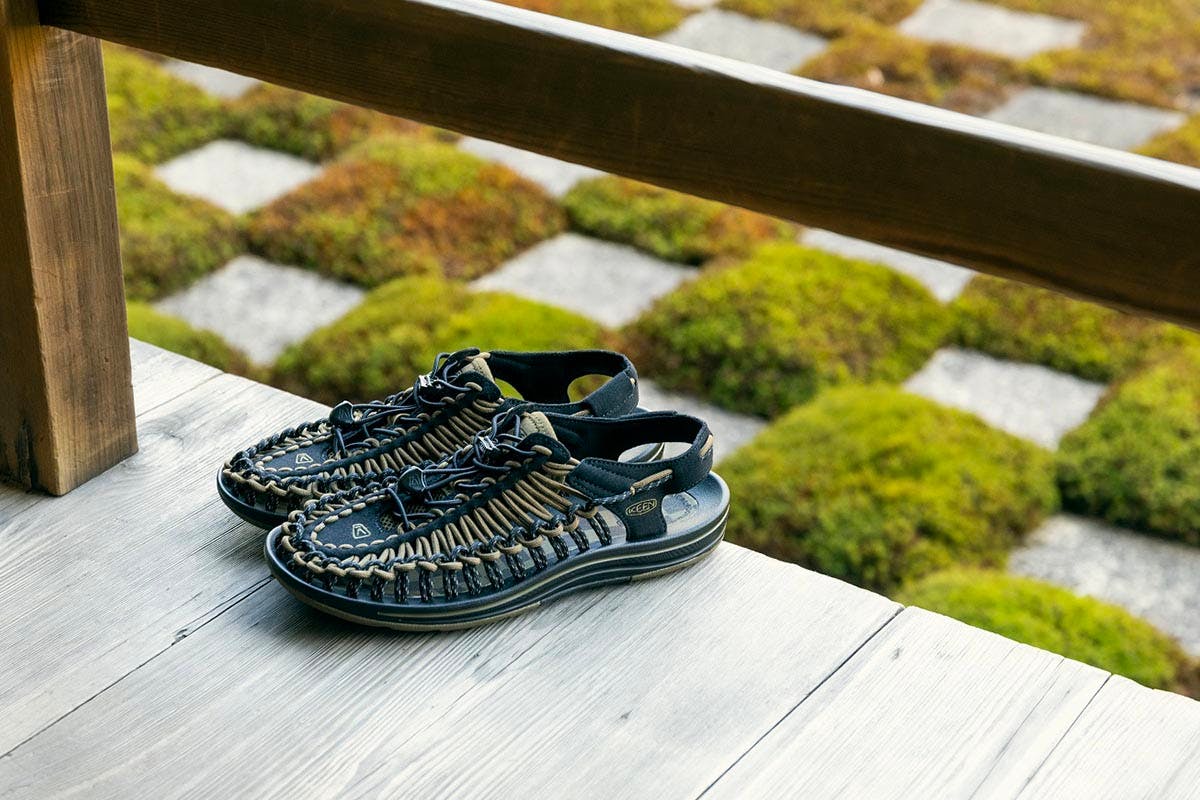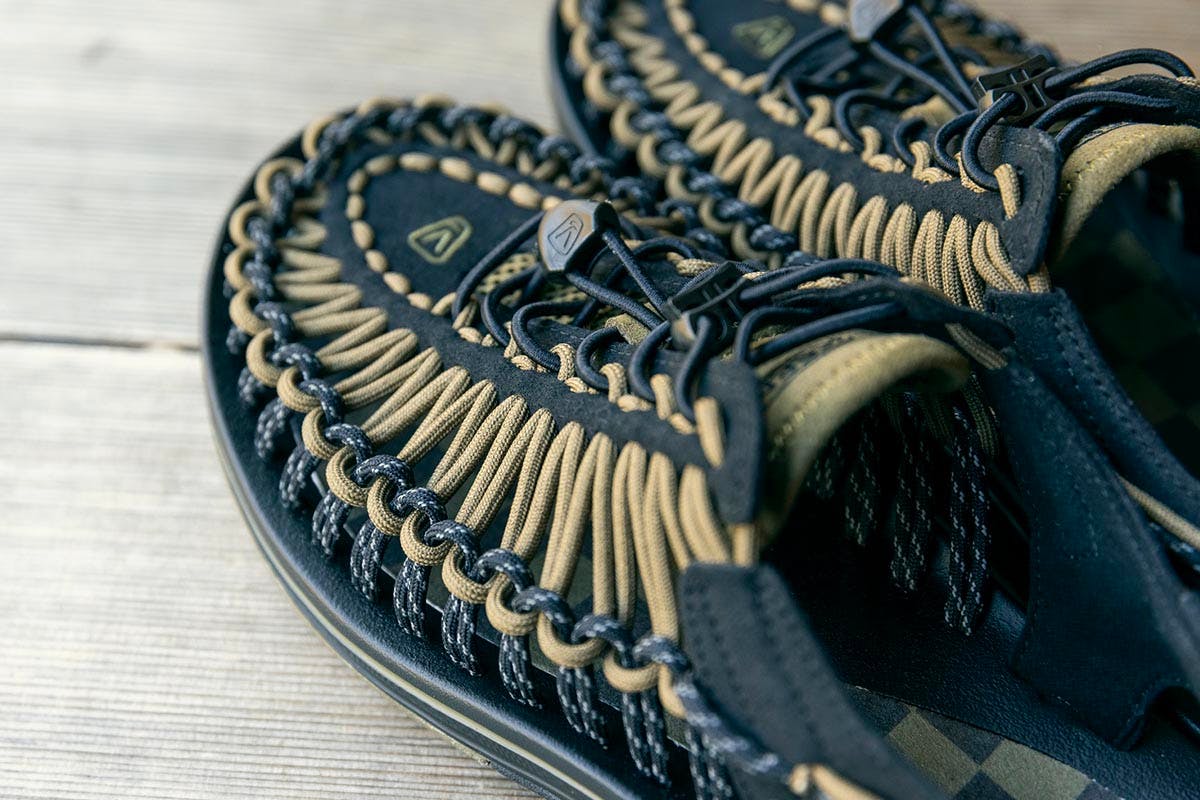 Japanese design sensibilities that call LOFTMAN home find their way to KEEN for Spring/Summer 2022, resulting in one of the best UNEEK colorways to come to market – summer, be prepared.
The world of slip-on footwear is pretty diverse, to say the least. There was a time when I thought they lived and died with flip-flops, but boy was my naivety wrong. From Crocs to Birkenstock Bostons, Merrell Hydro Mocs, and Paraboot loafers, lace-free comfort continues its forever moment, beckoning warmer days.
One severely underrated (yet cult-appreciated) silhouette worthy of attention is KEEN's UNEEK. A unique – almost intimidatingly so – construction that looks as if it could be quite easily strung together should you wind up on a desert island shoeless, the shoe makes a statement without trying.
I can speak to the peak levels of comfort they offer – in 2019, I wore a pair while hiking a mountain in Morrocco. Safe to say, they weren't the wisest choice for an extended climb with the odd scramble (you won't find Salomon's ACS support here), but my soles stayed cozy for the duration. So that's something.
There are plenty of bold color options to choose from on the UNEEK, but none have quite knocked it out of the park as LOFTMAN has.
The Japanese magazine and retailer blends black with a gold tone for a checkerboard-inspired finish that really showcases the intricate details of the silhouette's two-cord construction.
With the summer whispering from afar, there's no better time to slip into something comfy. The LOFTMAN x KEEN UNEEK is available to shop online now.