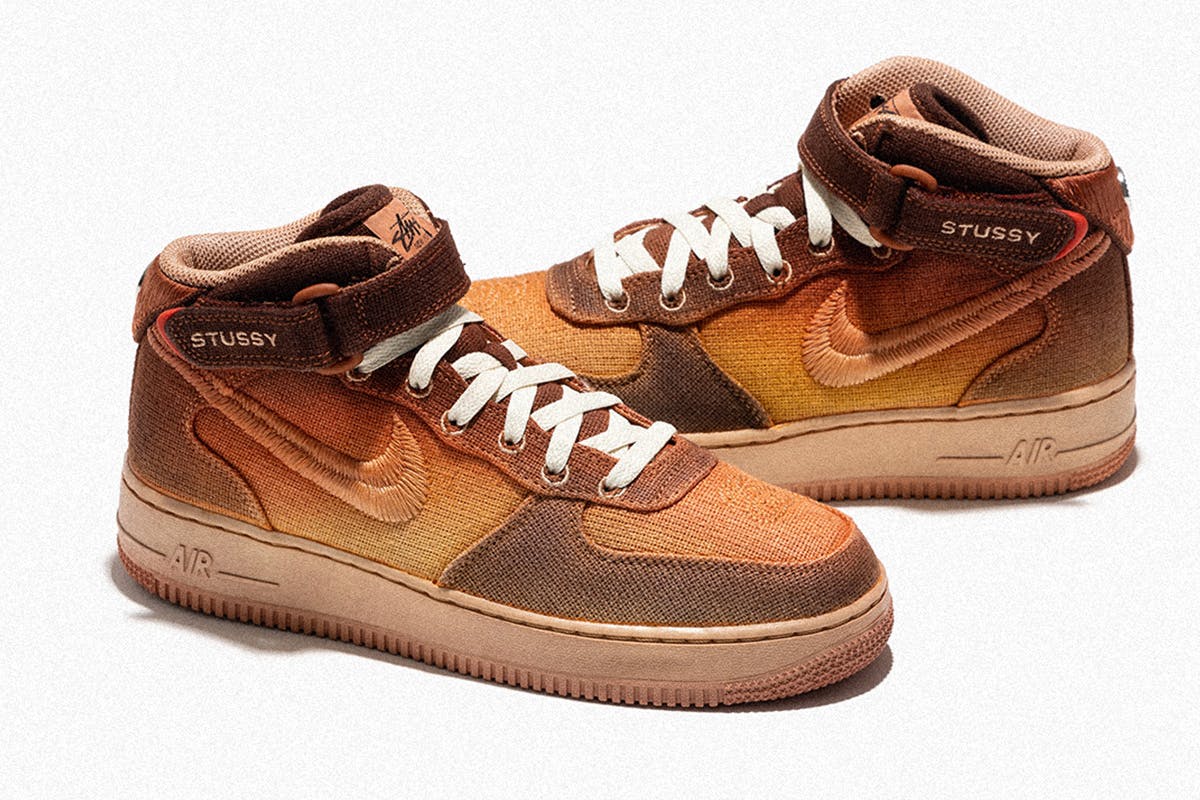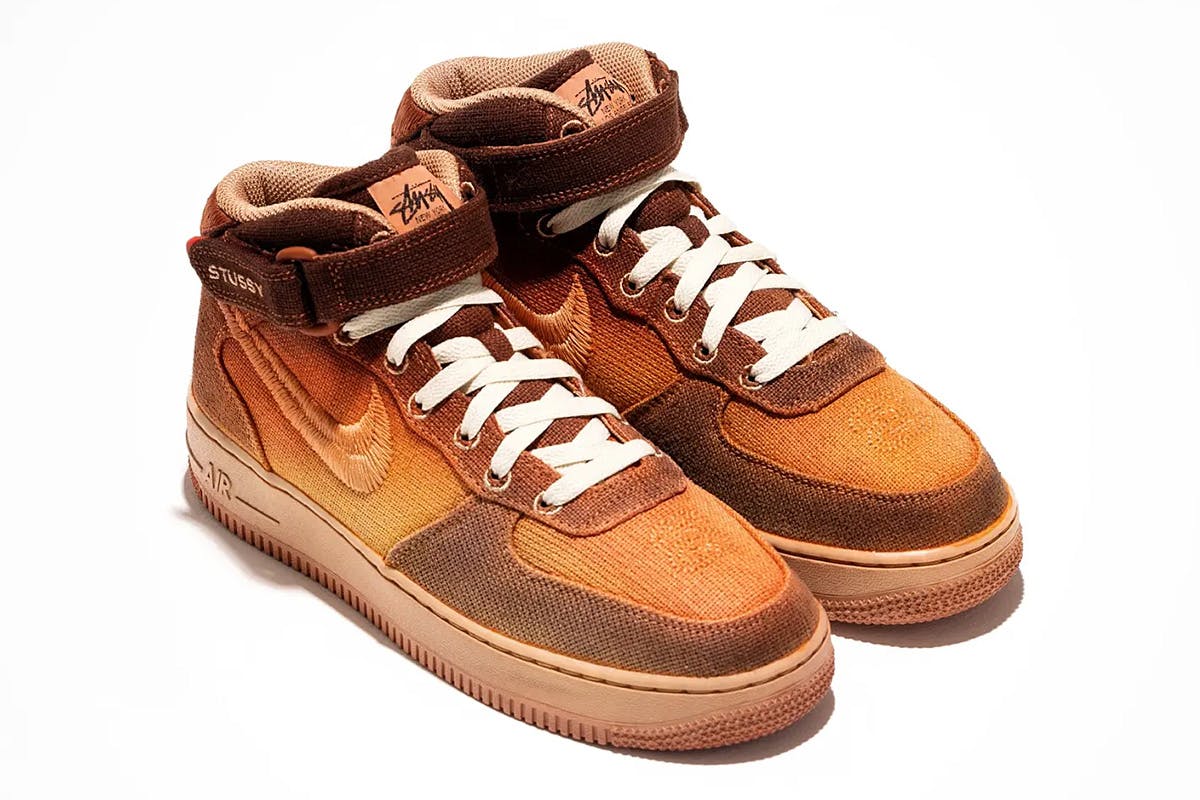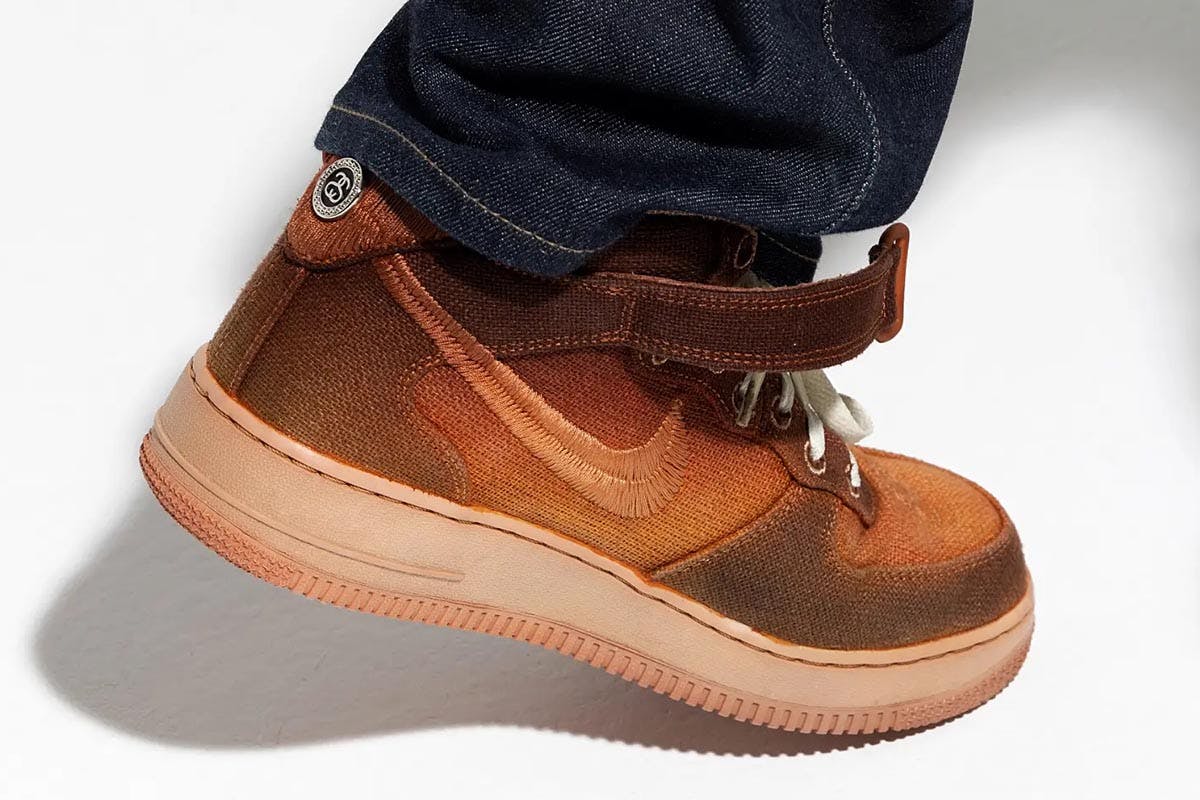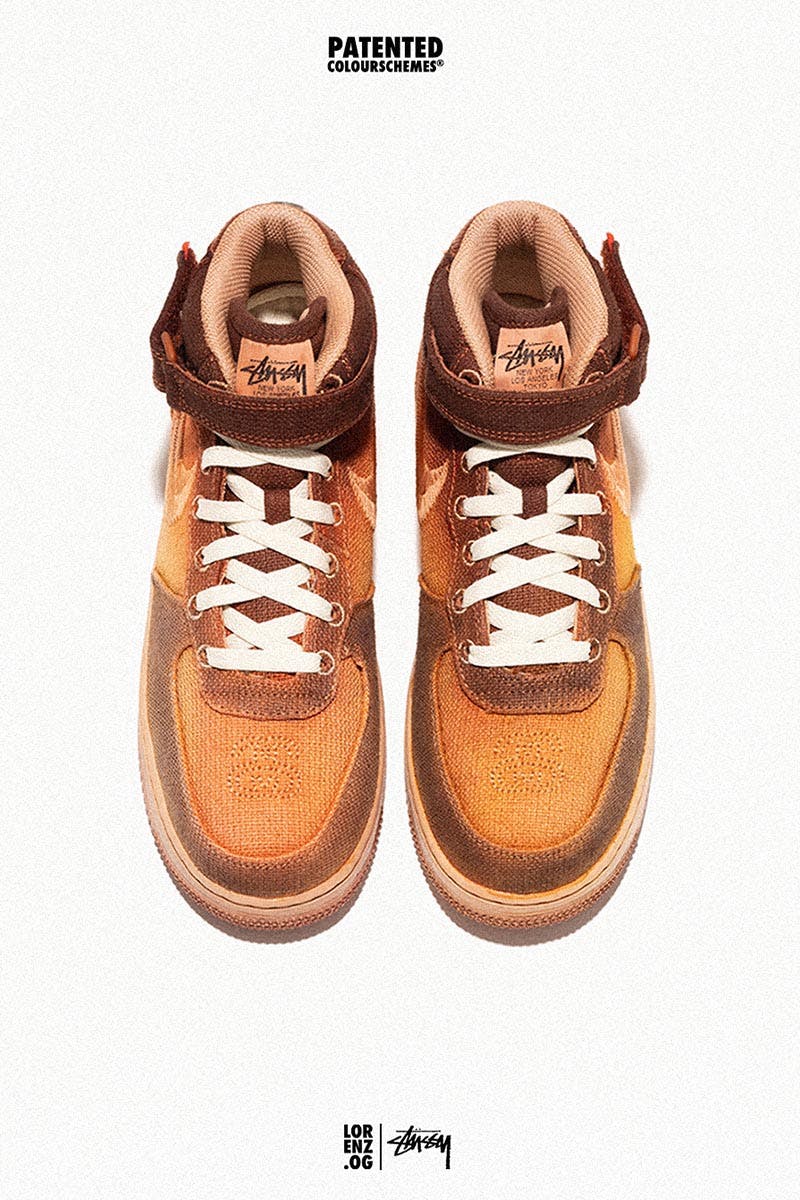 It's about time that we started giving custom sneaker designers their due credits and LORENZ.OG's volcanic take on the new Stüssy x Nike Air Force 1 Mid demonstrates exactly why.
Custom sneakers have always been divisive – there are plenty of sneakerheads that think we're better off without, instead choosing to respect the original creation, while the other side of the fence is a crowd keen to see the boundaries of design pushed to their limits.
Personally, I'm a huge fan of custom sneakers. Seeing what artists and designers can dream up and bring to life is fascinating, whether that's a simple color remix, an intense new dye job, or a completely conceptual refitting that is less than practical.
Sneaker and color designers at leading brands like Nike and adidas are certainly taking notes, but with so many creators making waves, why not bring more on board to blow their colorways out of the water?
Case in point, the new LORENZ.OG Stüssy x Nike Air Force 1 Mid "VOLCANO."
If you've kept tabs on LORENZ.OG's work, you'll know exactly what he's all about. His tag "Patented Color Schemes" says it all, the sneakers flowing out of this studio are instantly recognizable thanks to their vivid, expertly crafted dye jobs.
With huge cosigns from the late Virgil Abloh, shoutouts from Joe La Puma, features across several major sneaker platforms, and pairs picked up by Lil Yatchy, if you don't know, you better get to know.
Although the new Stüssy AF1s are cold, this bold remix is an indication of what could have been if designers like LORENZ.OG were brought on board. Unlike the stark beige textured upper that dresses the original colorway, the artist's take on the silhouette features a fiery mix of brown, rich orange hues, fading into vibrant yellows.
There's far more to be desired from LORENZ.OG's extensive body of work, and they'll undoubtedly be more expressive re-colored sneakers to come – so head on over to his Instagram to keep tabs on everything going down.
For more on customs, check out our list of custom sneakers we wish were real.