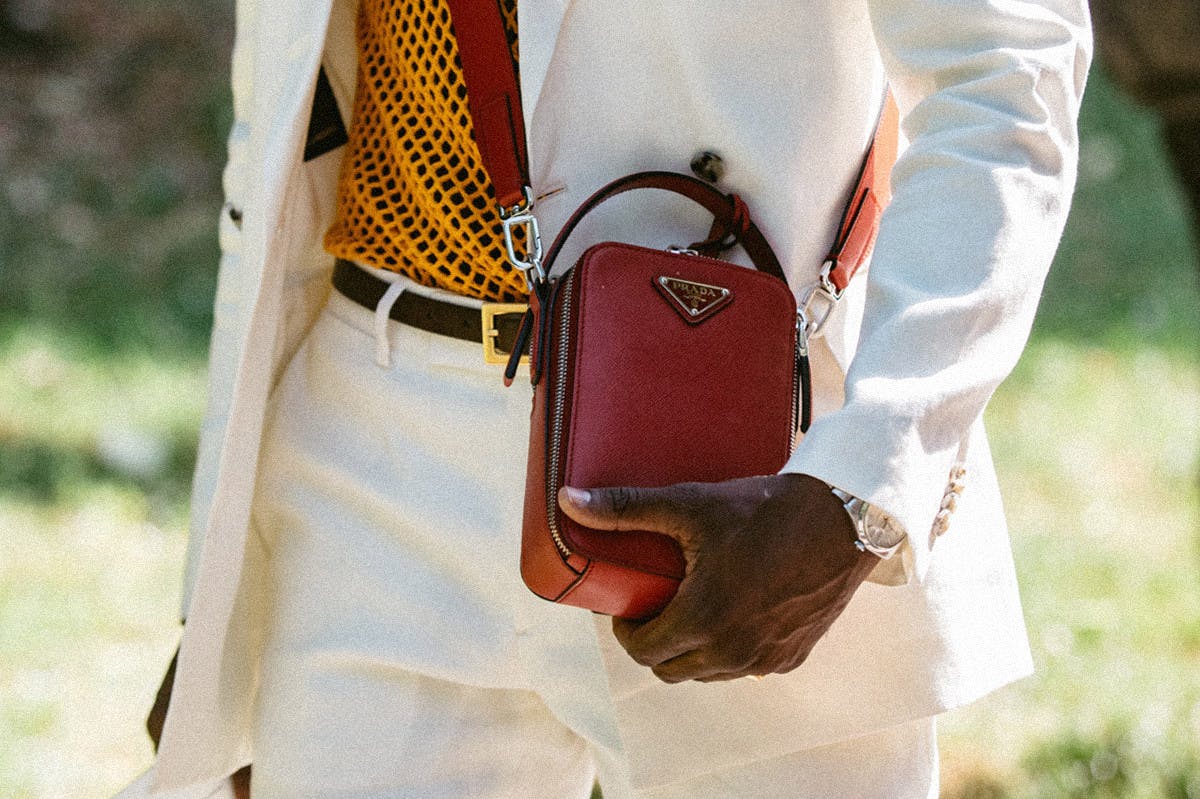 The views and opinions expressed in this piece are those solely of the author and do not necessarily reflect the position of Highsnobiety as a whole.
Over the weekend, Prada announced that Raf Simons will join Miuccia Prada as the artistic co-director for the entire house. Only time will show whether this will work. Simons, the sacred cow of fashion, brings with him a cache of critical acclaim but not necessarily big profits, as evidenced by his stormy tenure at Calvin Klein. It makes him an analogue to Miuccia Prada, who is widely considered to be one of fashion's preeminent designers, despite sales figures that ebb and flow.
The obvious question is whether Prada, a well-oiled luxury machine that makes a lot of its money from sporty nylon accessories, even needs a conceptual designer like Simons. Actually, it's valid to ask whether any of the luxury fashion powerhouses, which extract the bulk of its profits from run-of-the-mill logoed product, leather goods, and perfume, require bold-name, visionary fashion designers at all.
This very question began whirling in my head this past summer after I attended the first Givenchy menswear show under the auspices of Clare Waight Keller, who took the reins of the French house from Riccardo Tisci in 2017. What I saw, as one model after another walked in front of me, was a lot of great, sellable garments and very little in terms of ideas. There was nothing that unified the show thematically, nor was there anything new in terms of sartorial proposition. Without cultural connection or new takes on silhouette or a strong view on "a look," it all seemed flatfooted.
Keller represents a certain strain of a fashion figurehead — "the artistic director" — that slowly began replacing the designer-at-large luxury houses at the turn of this century. With the rise of luxury conglomerates, the fashion world was turning into the fashion system, which required creators who adhered to systemic values — pliable, inoffensive, and able to create easily digestible commodities that satisfied mass-market tastes that luxury houses increasingly catered to. The ability to stay "on brand" was required more than artistry. Today, arguably, most luxury houses are helmed by figureheads of this sort. How, and why, did this happen?
Since Charles Frederick Worth's ascendance in the 1860s as an imperious fashion créateur —who elevated fashion from a craft into an artform not only by his frocks but by his carefully cultivated image —fashion designers have loomed larger than life in the collective imagination of consumers. Self-mythologizing, commercially successful, owners of their eponymous brands and masters of their own destiny, they were demigods who lorded over public taste. Yves Saint-Laurent, with his awe-inspiring talent and his fragile yet enormous ego, became the role model for a slew of designers who came after him. He saw himself as the supreme creator and ushered in behavior norms that made having a nervous breakdown over an incorrect length of a hemline de rigeur. 
In the '80s, he was followed by the likes of Thierry Mugler, Jean-Claude Montana, and Jean-Paul Gaultier, and in the '90s by Marc Jacobs, John Galliano, and Alexander McQueen. They were extremely talented but also erratic and unstable.
These designers made waves with highly creative work that was extravagant and theatrical. Adulation was heaped upon them, and soon iconic luxury Italian and French houses came knocking. They offered to these glamorous-yet-struggling prodigies financial and manufacturing prowess that could help them realize their wildest dreams. As long as they were willing to work nonstop, they were cocooned in the world of luxury far removed from quotidian reality.
It wasn't long before some of them began rattling their gilded cages. McQueen, stressed out from overworking at Givenchy, publicly dared the brand to fire him.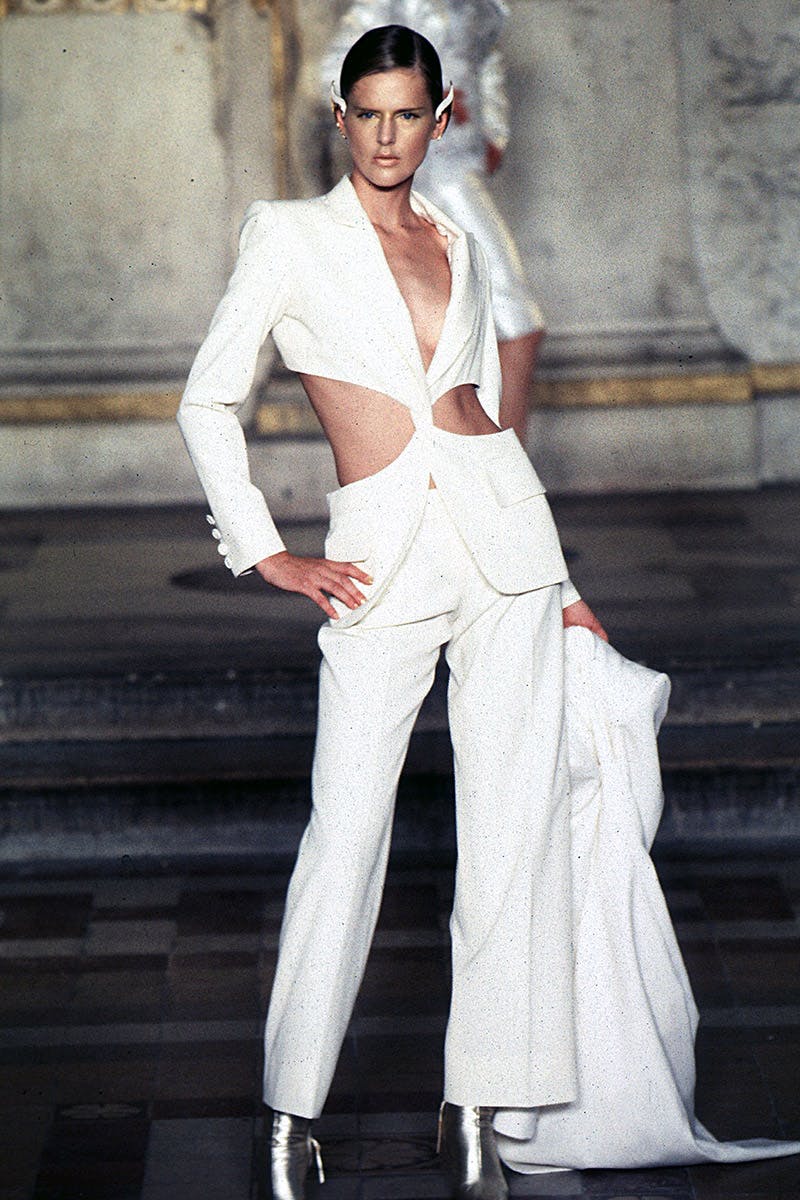 Celebrity designers were also becoming liabilities —they were profligate spenders and their personalities were getting in the way of business. Overworked and forever seeking a thrill in a world in which they never heard "no," some of them imploded. While McQueen was able to leave Givenchy after Kering bought the majority of his own label, the pressures of running a high-profile business with multiple collections mounted. Eventually, McQueen committed suicide. Galliano self-destructed on camera with a vile anti-Semitic speech while at Dior. Jacobs' brand quickly became a shadow of itself in a very short time for no discernible reason.
This must have taken a toll on the managerial levers of the luxury conglomerates, namely LVMH and Kering, which employed these designers. They saw fashion as a business first and foremost. In such a view, the designer, who loomed larger than life was more of a liability than an asset. Through relentless marketing, the conglomerates gradually established the primacy of the brand over the designer and swapped out the latter as they saw fit. The title of "designer" would be replaced by "artistic director" to symbolize this shift.
The first brand to usher in the new world order was Gucci, which in 2004 unceremoniously fired the hotter-than-hot Tom Ford, just a month after Kering (then PPR) acquired the last 30% of the company. Instead of looking for another star designer, Gucci promoted the then-unknown Frida Giannini, sending shockwaves through the fashion world but also setting the tone for what was to come, with other brands copying the Gucci playbook. Following McQueen's suicide in 2010, Kering's executives appointed his assistant Sarah Burton to head the house. And after Karl Lagerfeld's death early last year, Chanel promoted his assistant, Virginie Viard.
What's required of these figureheads is not outsize creativity and larger-than-life presence but the ability to operate within the established system and transform house codes into sellable product. Marketing does the rest. The contracts tend to be short to minimize risk for the brand. If the artistic director does not perform, they will be replaced or simply ousted the way Simons was from Calvin Klein.
Such a system has worked remarkably well most of the time. Saint Laurent hasn't missed a beat in terms of sales since Hedi Slimane's departure, and Anthony Vaccarello is proving that it's not that hard to replicate the sleazy rock'n'roll girl archetype established by his predecessor. Dior womenswear is doing well under Maria Grazia Chiuri, despite a less than lukewarm reception from the critics.
Look around today and you see few giants in the upper ranks of luxury houses. Many celebrity designers who are left seem to have buried their creative impulses. Slimane's Celine looks like Saint Laurent 2.0. Tisci, who shone at Givenchy, looks disoriented at Burberry, showing everything from logo-laden street looks to ladies-who-lunch garb. The newly chastened Galliano is holding on at Margiela, but his days of putting on astonishing spectacles like he did at Dior are over. Alessandro Michele may be the lone exception, having rejuvenated a tired Gucci after being plucked from its bowels while carefully cultivating his own brand. But make no mistake, Michele is a system man through and through.
And that's the crux of the problem. Fashion used to be about ideas, whether as to how fashion related to other aspects of culture, or of what a modern woman or man should wear, or a new sartorial proposition that moved the conversation about design forward. These ideas were underpinned by design. There was the theater of the shows, but it too existed in the service of ideas. That world is gone. Today there are still grandiose shows staged, but they largely serve as window-dressing and marketing exercises that hide the lack of ideas instead of highlighting them. I've been to a couple of these, and every time I left wishing for only one thing: a time machine that would take me to an Alexander McQueen show.