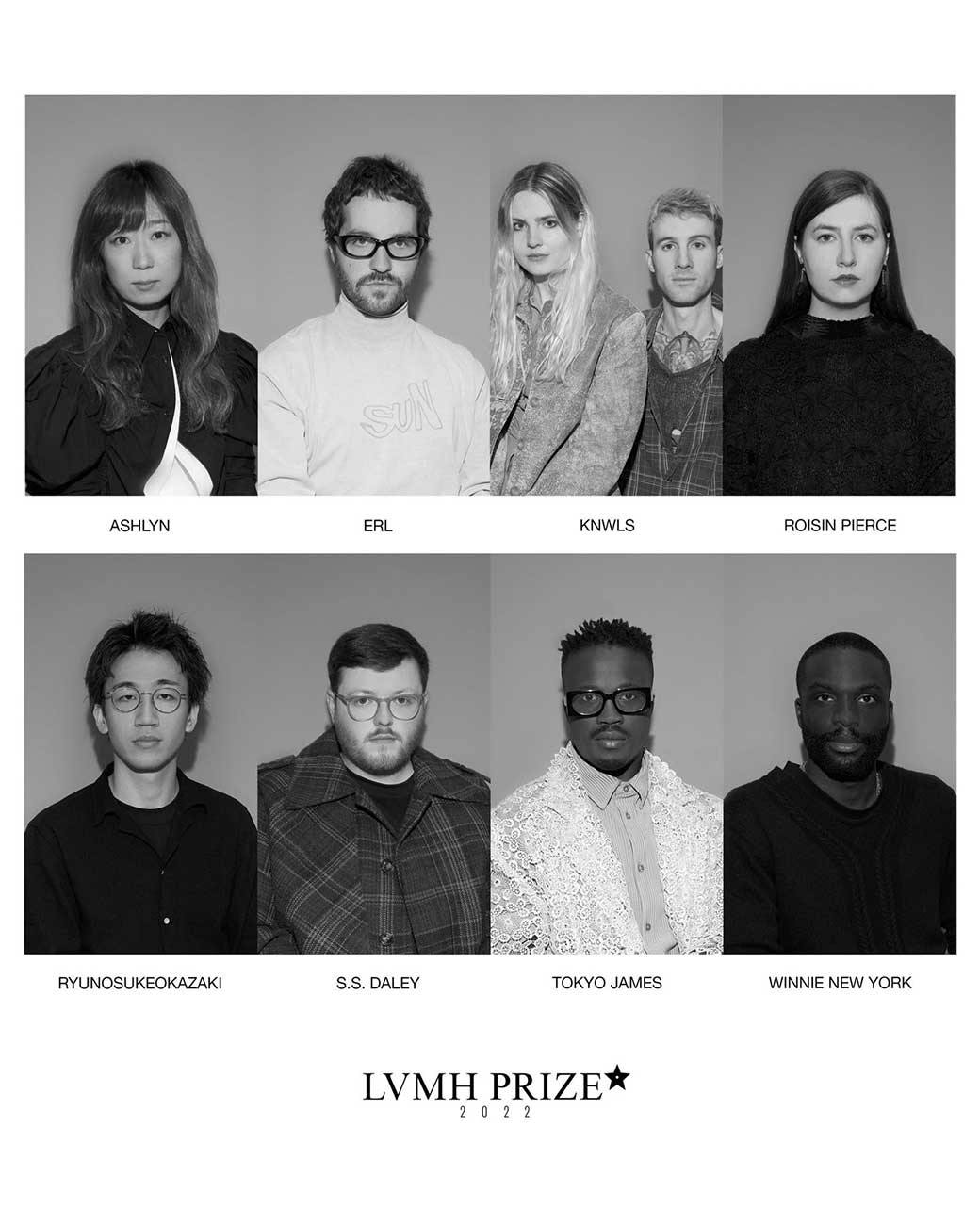 This article was published on February 16 and updated on March 24
The LVMH Prize jury has announced the eight finalists for its 2022 selection, having culled the field from thousands of entrants.
It was a good year to be involved with Dover Street Market's 3537 and DSM Paris agencies. Three of the twenty semi-finalist designers selected by the panel of experts come from those groups, though all of the picks are diverse in background and style.
For starters, Eli Russell Linnetz's ERL delivers kitschy chic, AIREI specializes in slow fashion, and Weinsanto's womenswear collections explore intricate wrapped and warped textiles.
But there were plenty of LVMH Prize semi-finalists outside the DSM realm (note that DSM prez Adrian Joffe is only one of dozens of judges), including Winnie New York, Palomo Spain (a 2017 semi-finalist), Shanghai's Yueqi Qi, Sri Lanka's AMESH, and Nigeria's Tokyo James (also stocked at DSM!)
In late March, the 20 semi-finalists were cut down to 8 finalists: ERL, Ashlyn, KNWLS, Roisin Pierce, RYUNOSUKEOKAZAKI, S.S. Daley, Tokyo James, and Winnie New York.
There's a lot going on with this year's finalists as per usual. Remember, last year's edition included everything from Bianca Saunders' warped tailoring to the experimental lingerie of winner Nensi Dojaka.
Delphine Arnault, the executive vice president of LVMH and overseer of the Prize, described some of the connective tissue in the press release for the announcement.
"The twenty 2022 semi-finalists are driven by an optimistic and innovative vision," said Arnault. "They are keen on integrating a more ethical production system, while some place the spotlight on local and traditional know-how. The fluidity of womenswear and menswear is another key feature of this edition."
She also introduced new judges to the already massive LVMH Prize panel, including Instagram Fashion director Eva Chen, Interview editor-in-chief Mel Ottenberg, and artist Cindy Sherman.
The 8 finalists, culled from a pool of nearly 2,000 applicants, have already presented their collections to the jury, who are now mulling over the winner of the grand prize and Karl Lagerfeld Prize.
Shop Winnie New York