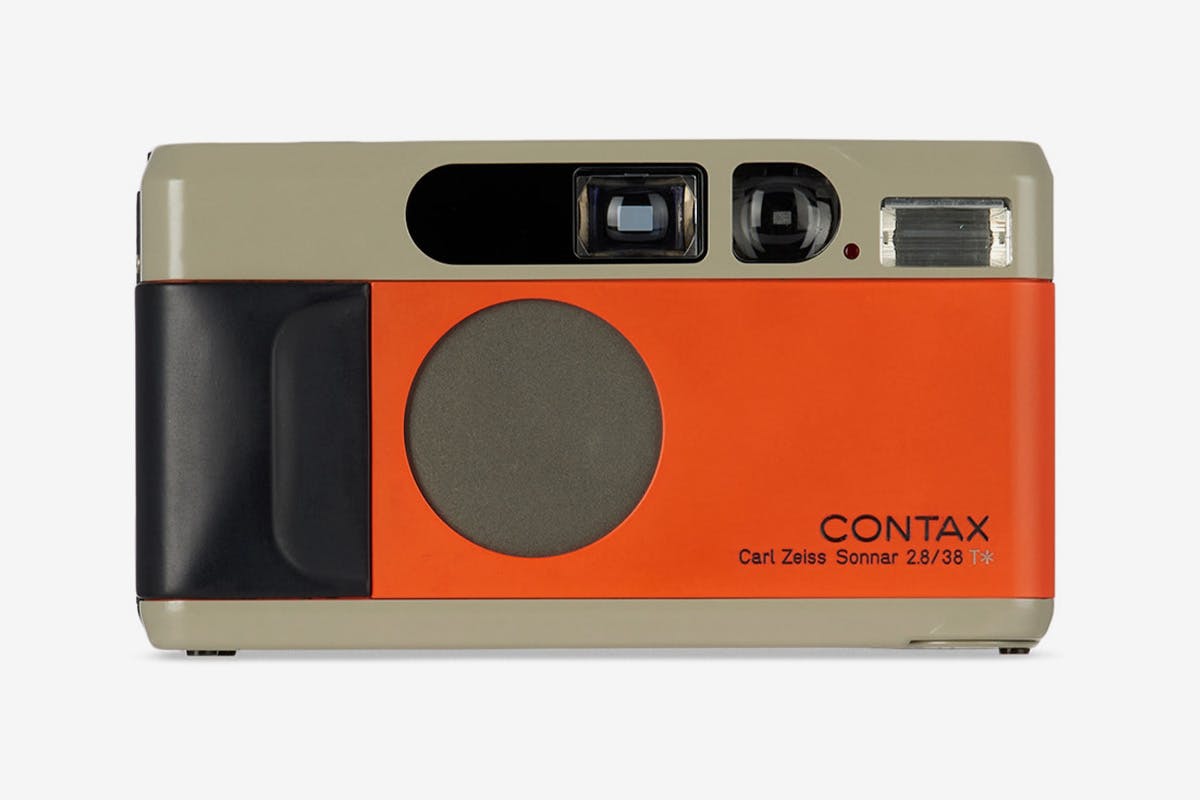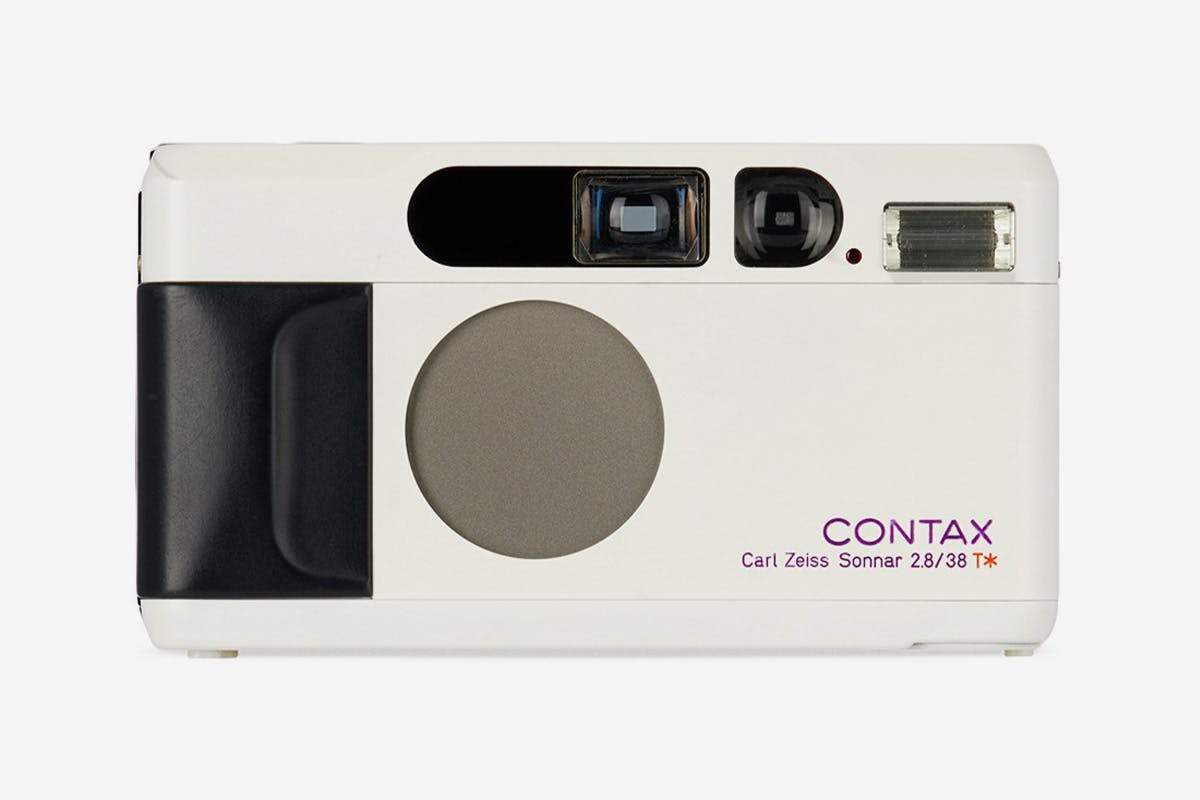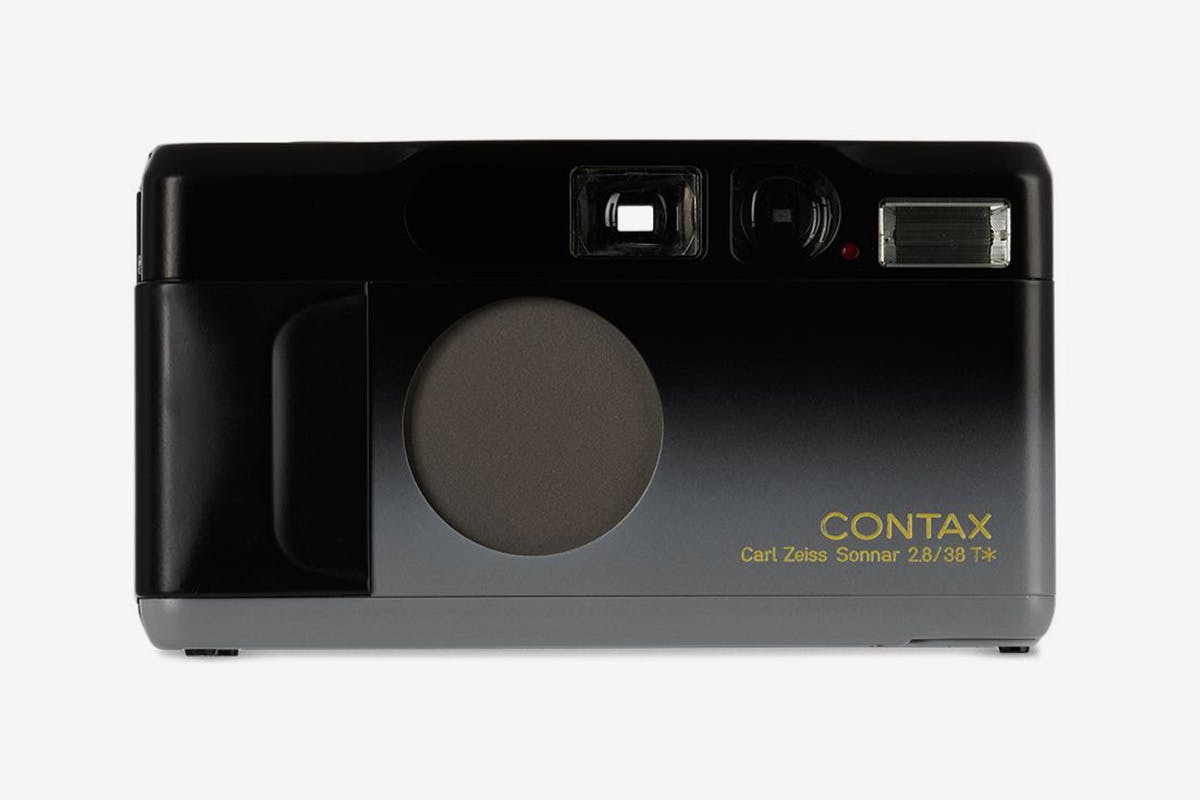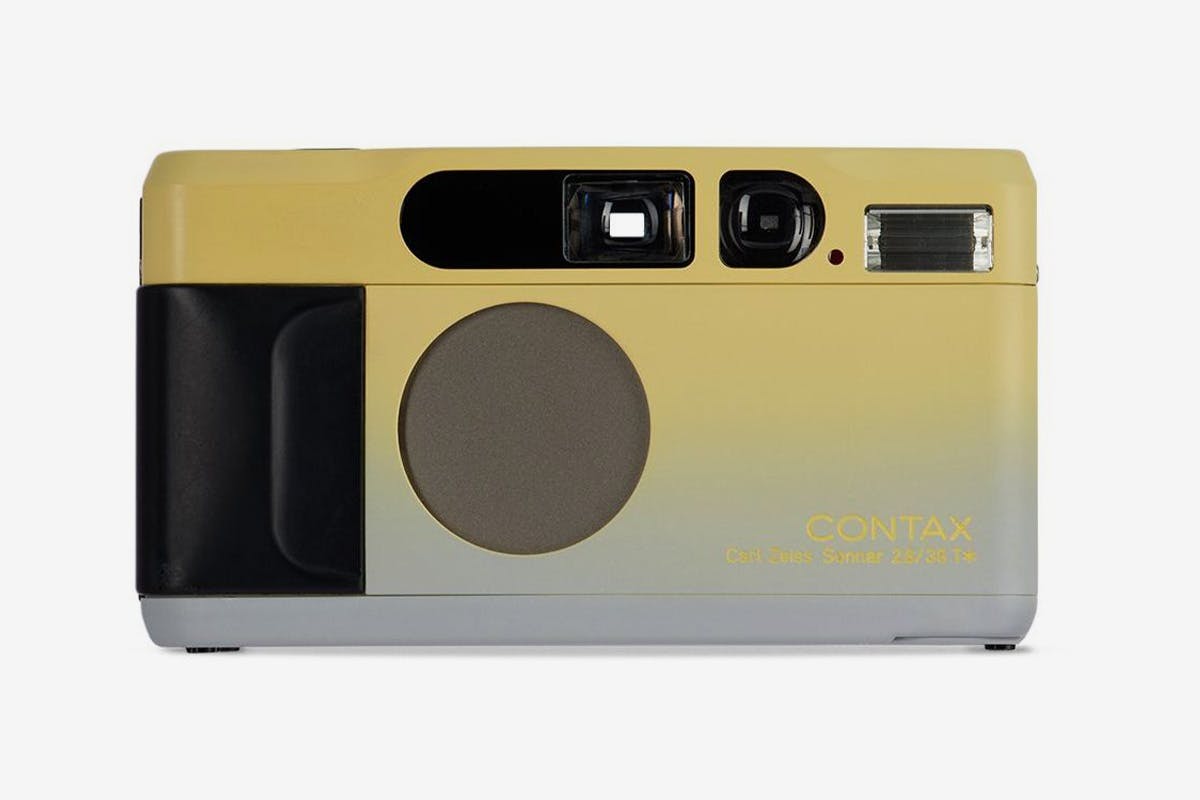 If MAD Paris is a familiar name to you, it's likely because you've marveled over the brand's custom luxury watches. Dropping viral hits in the form of the 1017 ALYX 9SM Audemars Piguet Royal Oak, the Casablanca Audemars Piguet Royal Oak, or any of its customized Rolexes is just part of regular programming for the Parisian imprint at this point.
But, last year, we saw MAD Paris take an unexpected detour, releasing a range of refurbished Contax T2 cameras exclusively at Farfetch. With only one of each color available, they didn't stick around for long. Luckily, round two has landed, and you can bag one at SSENSE now.
In much the same fashion as last year's drop, the MAD Paris Contax T2 cameras are available in a rainbow of bold, retro-style colors, but each color is one-of-a-kind. That means that there are just 12 of the cameras up for grabs.
Anybody even mildly interested in photography will understand the significance of this design. First hitting shelves in 1990, the Contax T2 has gone on to build a cult following with its almost mythical character. It's exactly what a point-and-shoot should be: near-enough indestructible with a titanium case, fully automated, and topped off with a Carl Zeiss T Sonnar 38mm lens. It's why the camera can count the likes of Juergen Teller, Frank Ocean, and so many others as its disciples.
Like MAD Paris watches, the MAD Paris Contax T2 range is made from discontinued pieces that have been expertly restored by the team before being given the unmissable MAD Paris update. Each camera, resplendent in a different eye-catching color, comes with a braided paracord wrist strap as well as a certificate of authenticity and a roll of Fujifilm Super Premium 400 with 36 exposures.
For collectors and avid photographers alike, the exclusive MAD Paris Contax T2 cameras are an opportunity not to be missed. As aesthetically beautiful as they are technically unbeatable, the Contax T2 already carries with it a legendary persona, one that's made all the more appealing by the one-of-a-kind custom designs courtesy of MAD.
The MAD Paris Contax T2 cameras are available exclusively at SSENSE for a price of $5500.
Shop the MAD Paris Contax T2 cameras below.
Want to keep browsing? Download the Highsnobiety app for all the hottest products and brands from the the Highsnobiety Shop. Highsnobiety has affiliate marketing partnerships, which means we may receive a commission from your purchase.