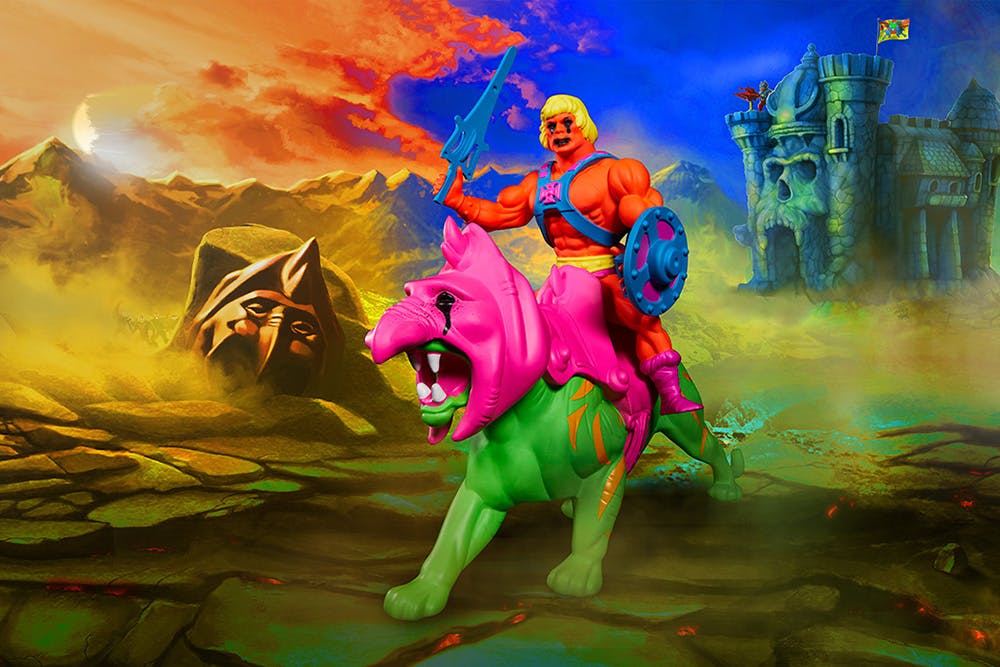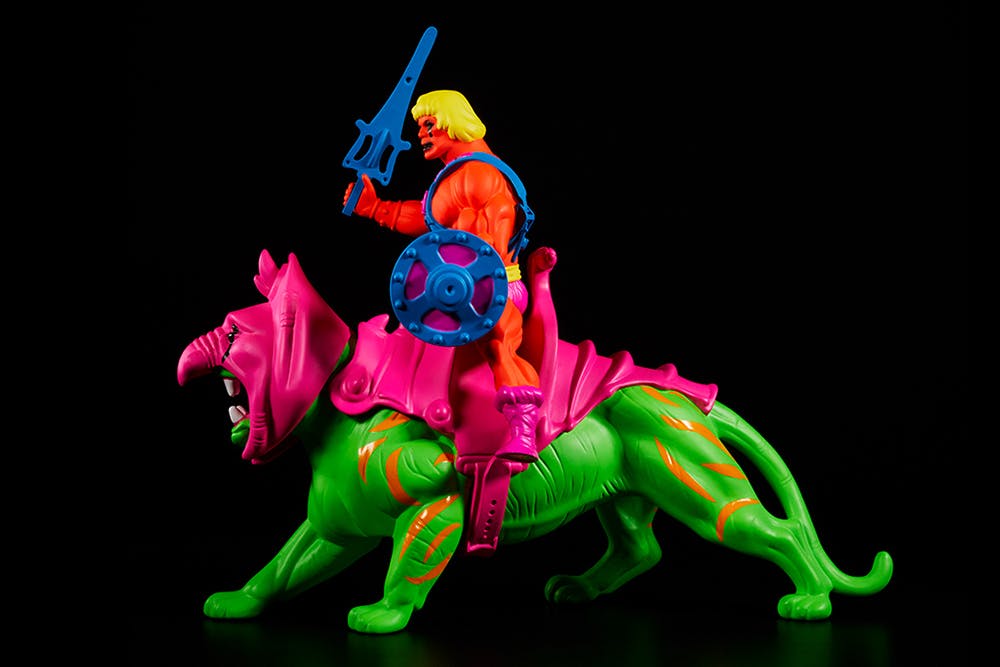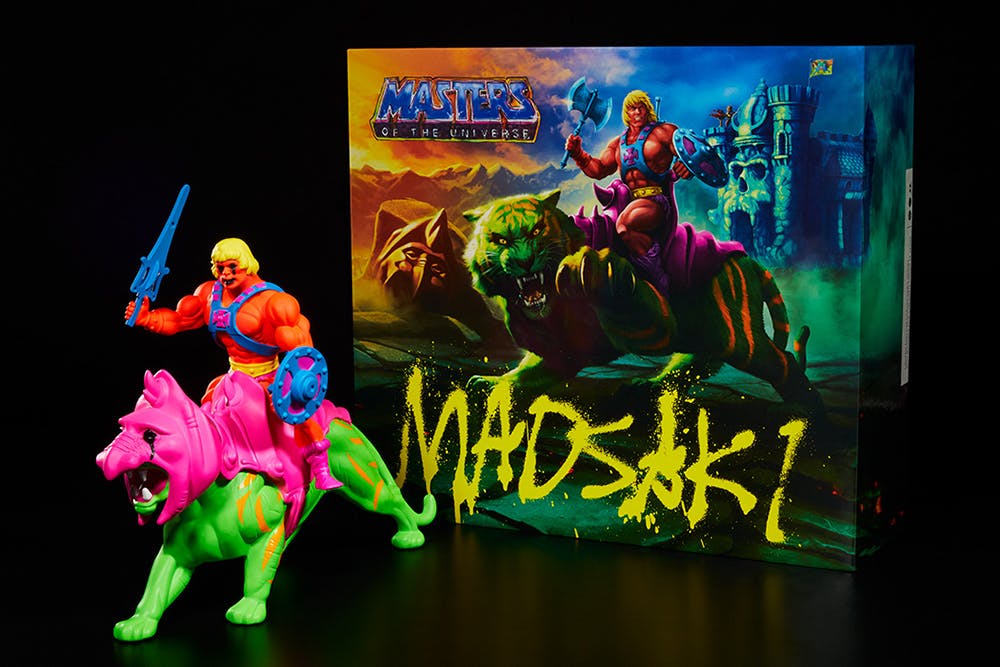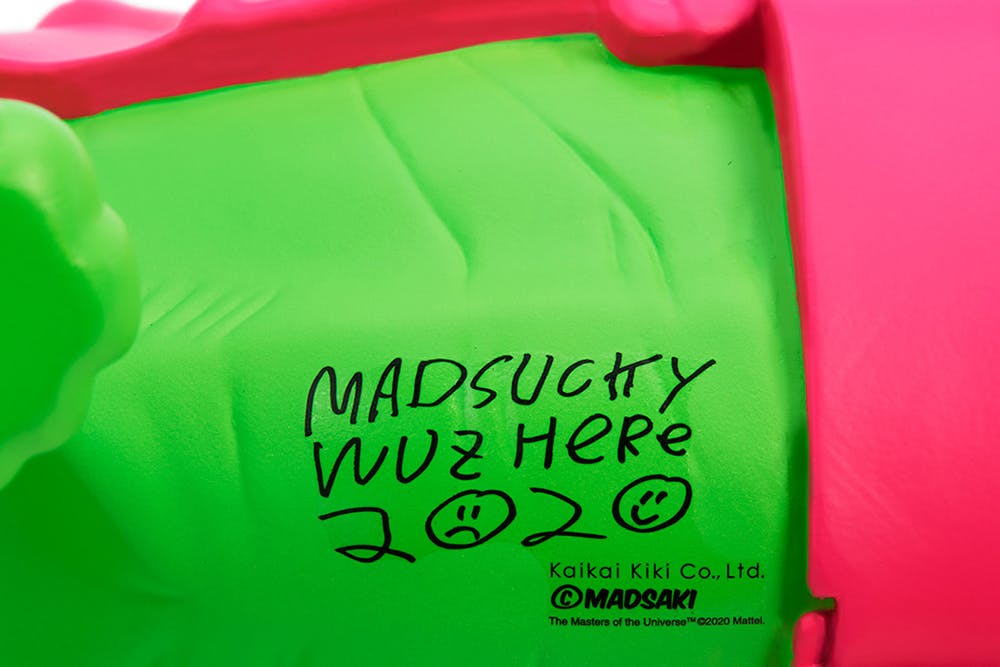 Mattel has teamed up with Japanese contemporary artist MADSAKI for a collaboration inspired by Masters of the Universe. The limited-edition merch collection spans prints, a collectible sculpture, apparel, and more, all of which will be released to the public on January 29.
MADSAKI's Masters of the Universe capsule draws from his recent 1984 exhibition at Japan's Kaikai Kiki Gallery. The installation honed in on the artist's appreciation for Masters of the Universe, Mattel's iconic sword and sorcery-themed media franchise from the '80s.
"MADSAKI is a special talent in the art world, and I've been lucky to see his incredible rise over the past few years up close at KaiKai KiKi," said legendary Japanese artist and owner of the KaiKai KiKi Gallery, Takashi Murakami. "The way he's able to disentangle the loose ends of his challenging efforts at communication through the use of the same Masters of the Universe characters that helped him overcome such barriers is as genuine as it gets, and I know that it'll resonate with observers."
Masters of the Universe will forever be special to MADSAKI, as it helped him learn English and connect to American culture upon moving from Japan to the United States when he was a kid. Subsequently, MADSAKI's 1984 exhibit served to celebrate various characters from Masters of the Universe — including He-Man and Skeletor — through a series of paintings and sculptures based on the popular toy line and classic comic book covers.
"He-Man and the Masters of the Universe have held a special place in my heart for a long time," said MADSAKI. "These characters played a pivotal part in teaching me how to express myself to the world around me, so being able to channel the franchise to tell such a personal story just feels right. Its life coming full circle."
The MADSAKI Masters of the Universe capsule releases on Mattel Creations on January 29. Check out some of the merch below.