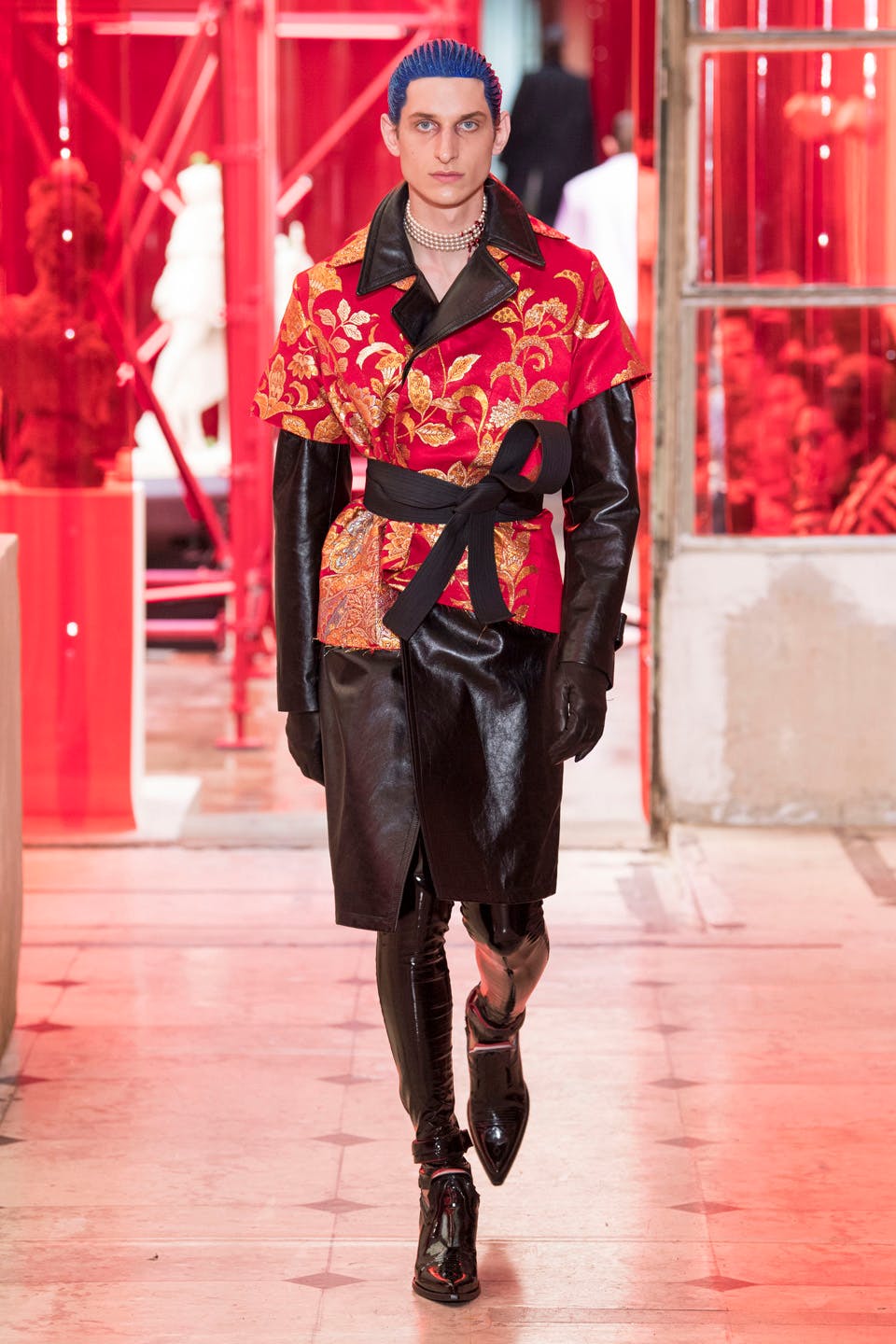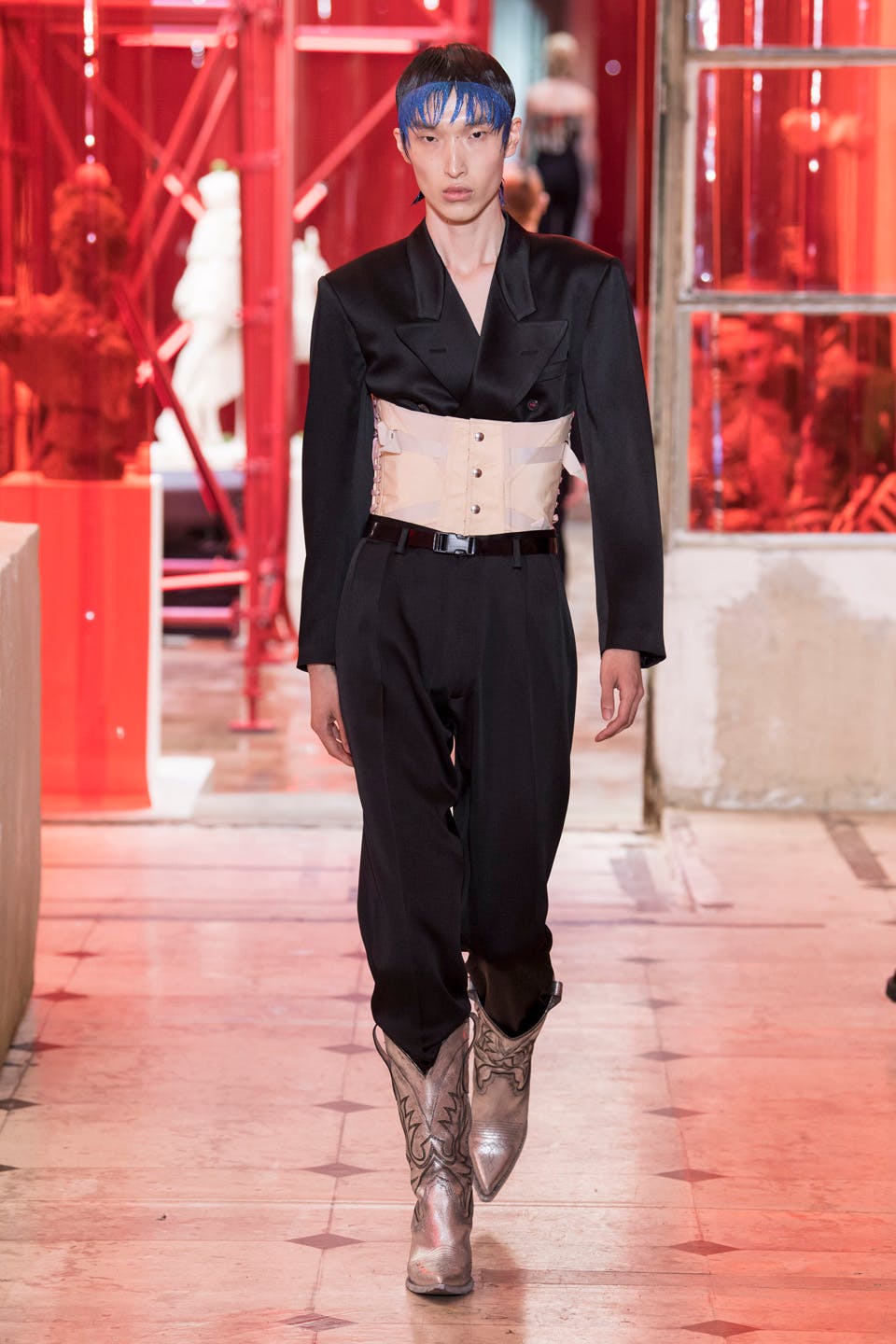 "Through the potential of Artisanal possibilities, conventional dress codes are broken down in a discovery of diverse individualities for a new age of self-expression." – Maison Margiela
Maison Margiela presented a highly intricate, "artisanal" collection for SS19. The show notes described the garments as "an unrestricted foray into the territory of haute couture for men in a conversation with a new masculinity in motion."
Essentially, creative director John Galliano is using his design language to bring avant-garde menswear up to the speed with women's collections. It's a big task, and while this collection is not about appealing to a wider commercial customer, it highlights the wild imagination of Galliano and the designers at the Margiela atelier at 163 Rue Saint-Maur.
In this collection we can see kimonos (some dating back to the 18th century), capes, high-gloss PVC pants, silver cowboy boots, sheer bodysuits, leather jackets and corsets. The designs are exclusively bespoke and will inform a men's ready-to-wear line that will show in a co-ed SS19 Défilé show in September.
Take a look at the designs in the gallery above.