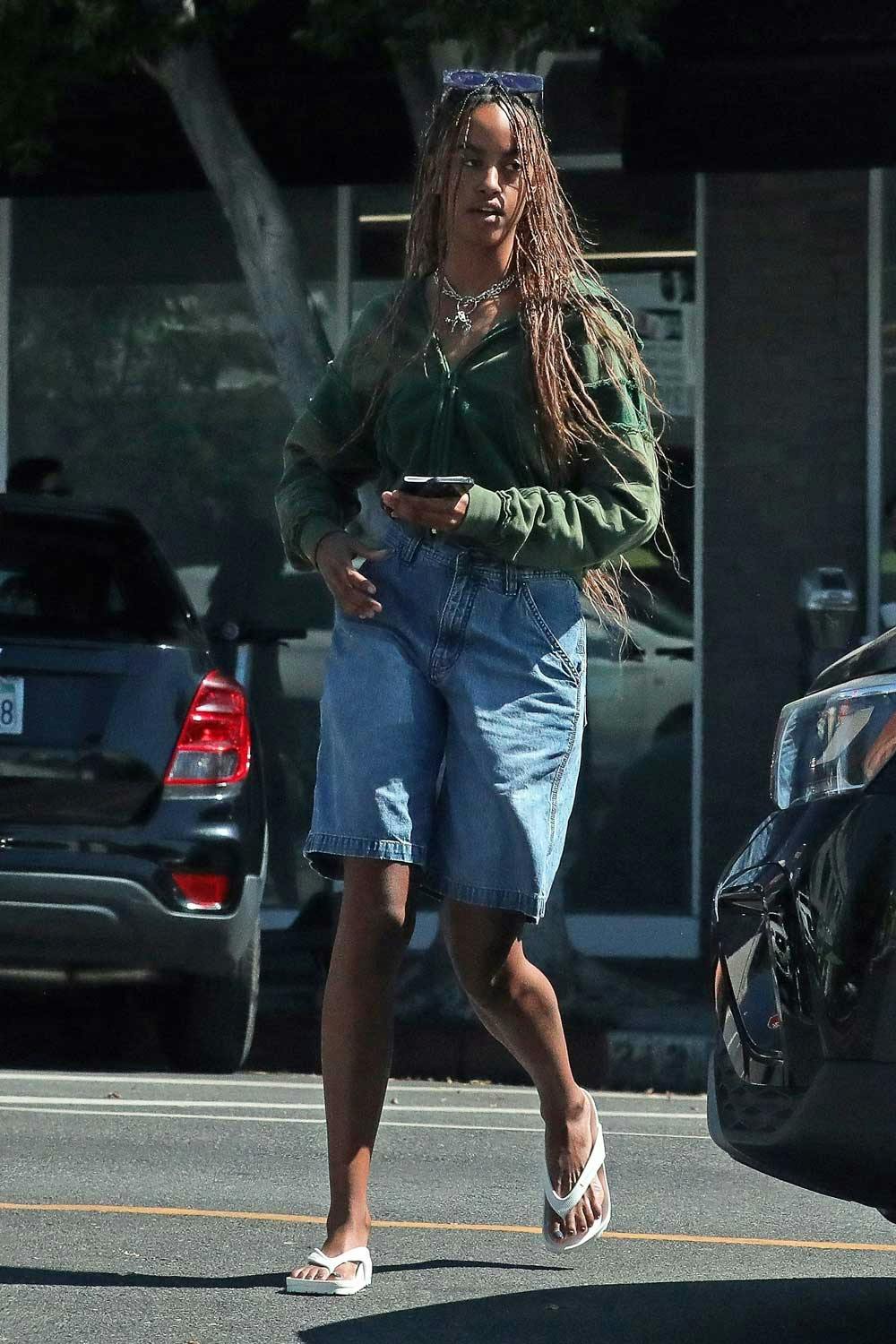 Like most children of American Presidents, Malia and Sasha Obama are pretty low-key. Sure, you've got a few adult offspring of recent presidents making news for one reason or another and maybe the Obama sisters will join them in due time but, for now, Malia and Sasha are doing their own thing.
And, of course, it's almost impossible to talk about Malia and Sasha Obama without at least briefly acknowledging their father. How else can you contextualize the reason you're discussing the sisters without mention of America's 44th President, Barack Obama?
With that out of the way, let's focus on the reason we're discussing Malia and Sasha today: their outfits.
The pair were spotted in Los Angeles on September 27 at a Home Depot, seemingly purchasing supplies for a renovation or perhaps some home improvement. While Malia pushed their purchases in a hand cart, Sasha headed to what was described as "an upscale European sandwich counter" for lunch.
We've already admired Malia's laidback Californian style — a Harvard grad, she's in LA writing for Donald Glover's forthcoming Amazon Prime show, Hive — but haven't said much about Sasha, who's currently attending the University of Southern California.
Sasha wore a cottagecore dress that reads like Rodarte, all ruched sleeves and baroque buttons. On feet, quilted Chanel sandals in line with her predilection for a elevated bohemian aesthetic.
Malia, meanwhile, was dressed in a cropped hoodie, jorts, and flip-flops, nailing three on-trend items in one look. It takes a steady stylistic eye to pair big denim shorts and thong sandals but Malia knows what she's doing.
This isn't anything necessarily new for the sisters, who've worn variations of these looks before. Malia especially nails the effortless SoCal vibe, while Sasha leans more bougie boho.
Either way, these outfits are an effortless smorgasbord of Gen Z style.
TikTok, especially, is especially fascinated by cottagecore, jorts and Chanel (though it can't afford the latter), thus making these Obama sister looks a natty representation of what's currently en vogue without any big statement pieces.
Who'd have thought that two women who don't even have public social media accounts could so perfectly epitomize all of today's top trends?