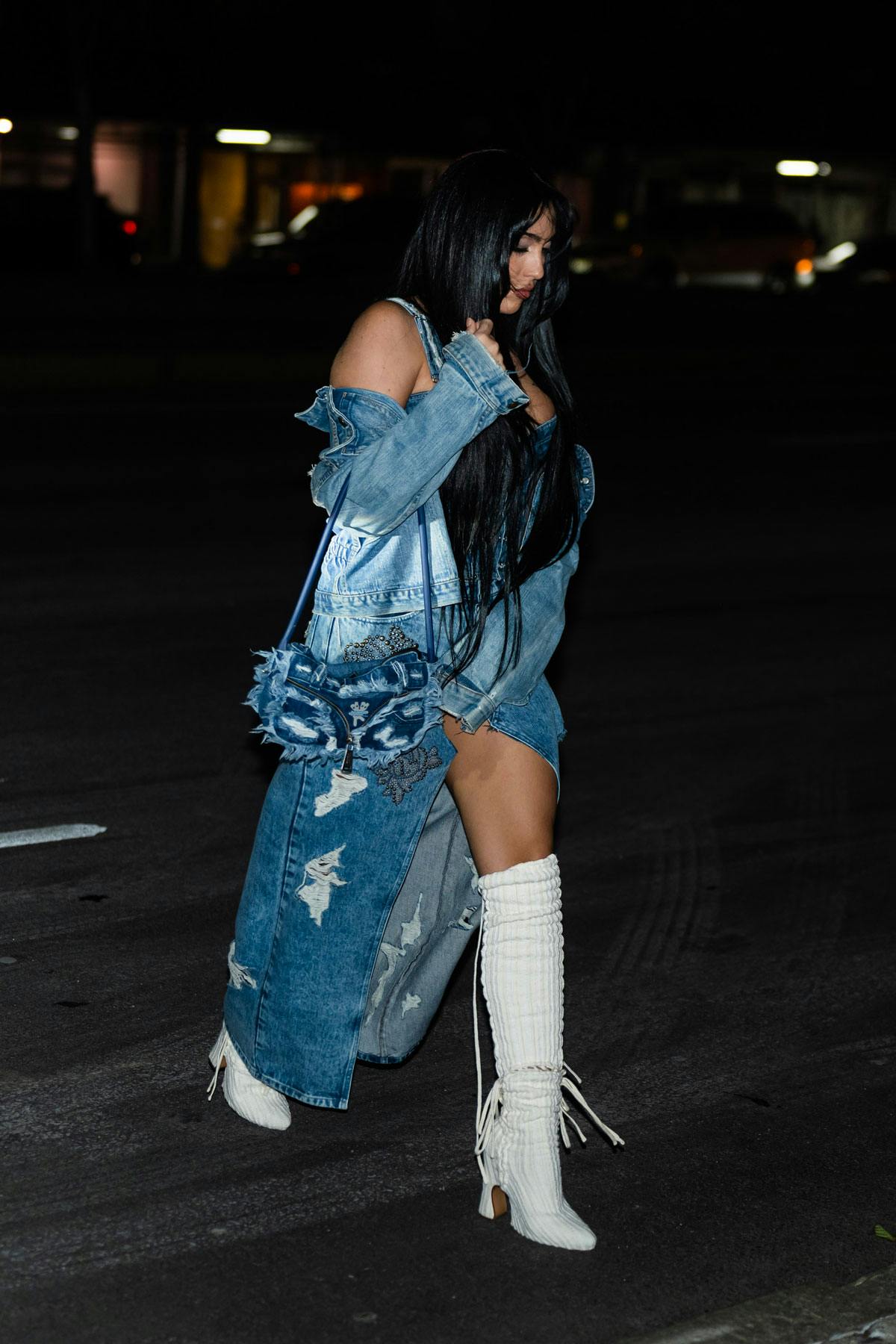 Lourdes Leon didn't get into the Marc Jacobs show, but she did get her hands on what appears to be an upcoming Marc Jacobs x Blumarine collab.
The 26-year-old musician — who also happens to be Madonna's daughter — arrived late to Jacobs' Fall/Winter 2023 runway show, staged at the Park Avenue Armory in New York City. After security guards denied Leon entry, paparazzi and bystanders quickly jumped to her defense — video footage from outside the event captures the crowd yelling "Do you know who her mother is?" and "Let her in!"
Leon didn't seem too bothered by the situation, though. (If I was Madonna's daughter, I wouldn't be either.) In fact, some imaginative Twitter users are theorizing that her entire appearance was a PR stunt.
Let me explain: A closer look at the back pocket of Leon's denim skirt reveals pink embroidering of both Blumarine and Marc Jacobs' logos, suggesting that the two labels have something up their sleeve. Judging from the double-headed teddy bear on Leon's purse, the artist also appears to be carrying an unreleased Heaven by Marc Jacobs bag.
Could Leon's brief appearance at the show been an elaborate stunt engineered to drum up hype for the unreleased goods? It seems farfetched (but then again, Hollywood works in mysterious ways).
Moral of the story: Don't be late. And keep your ear to the ground — a Marc Jacobs x Blumarine collaboration would be major.