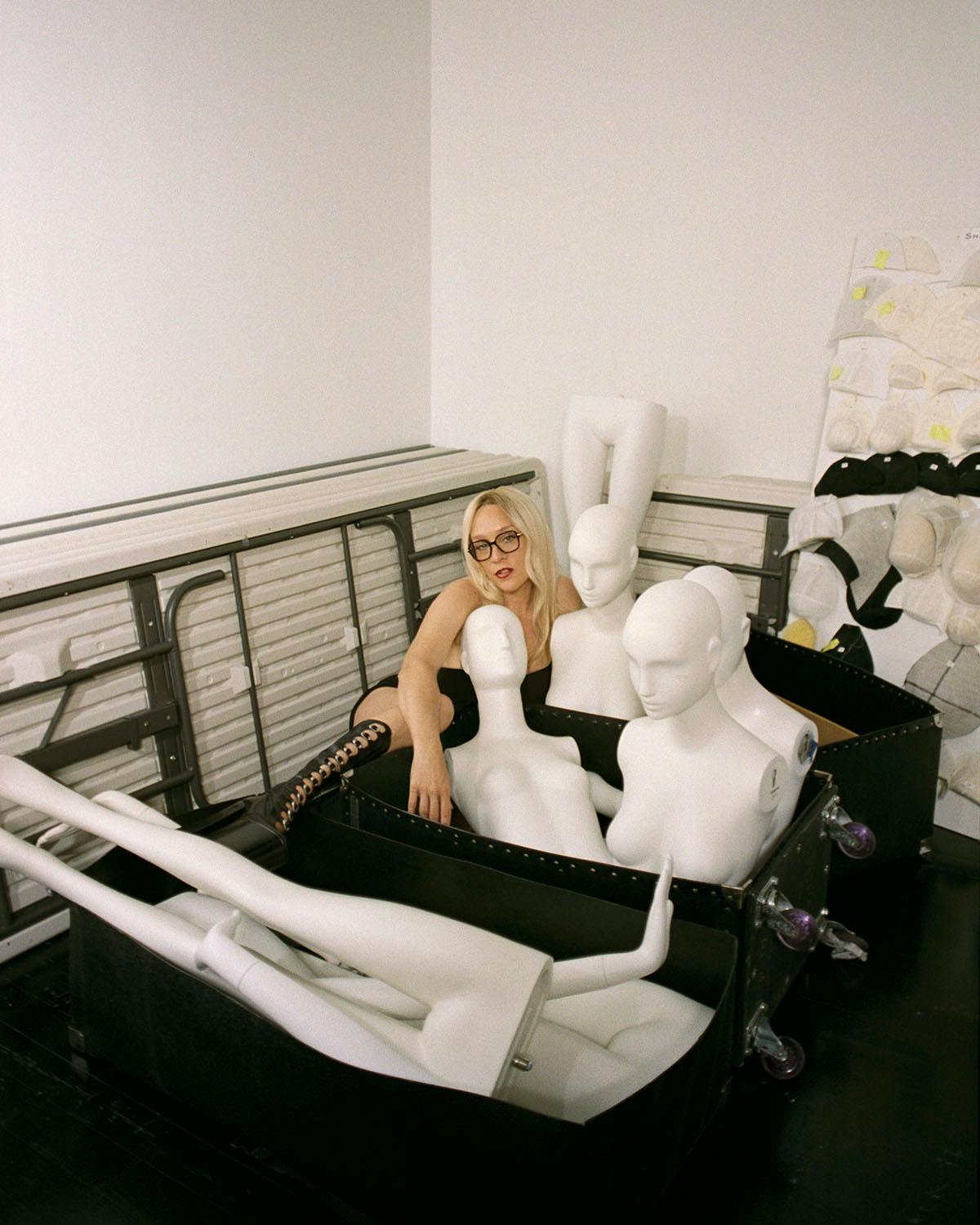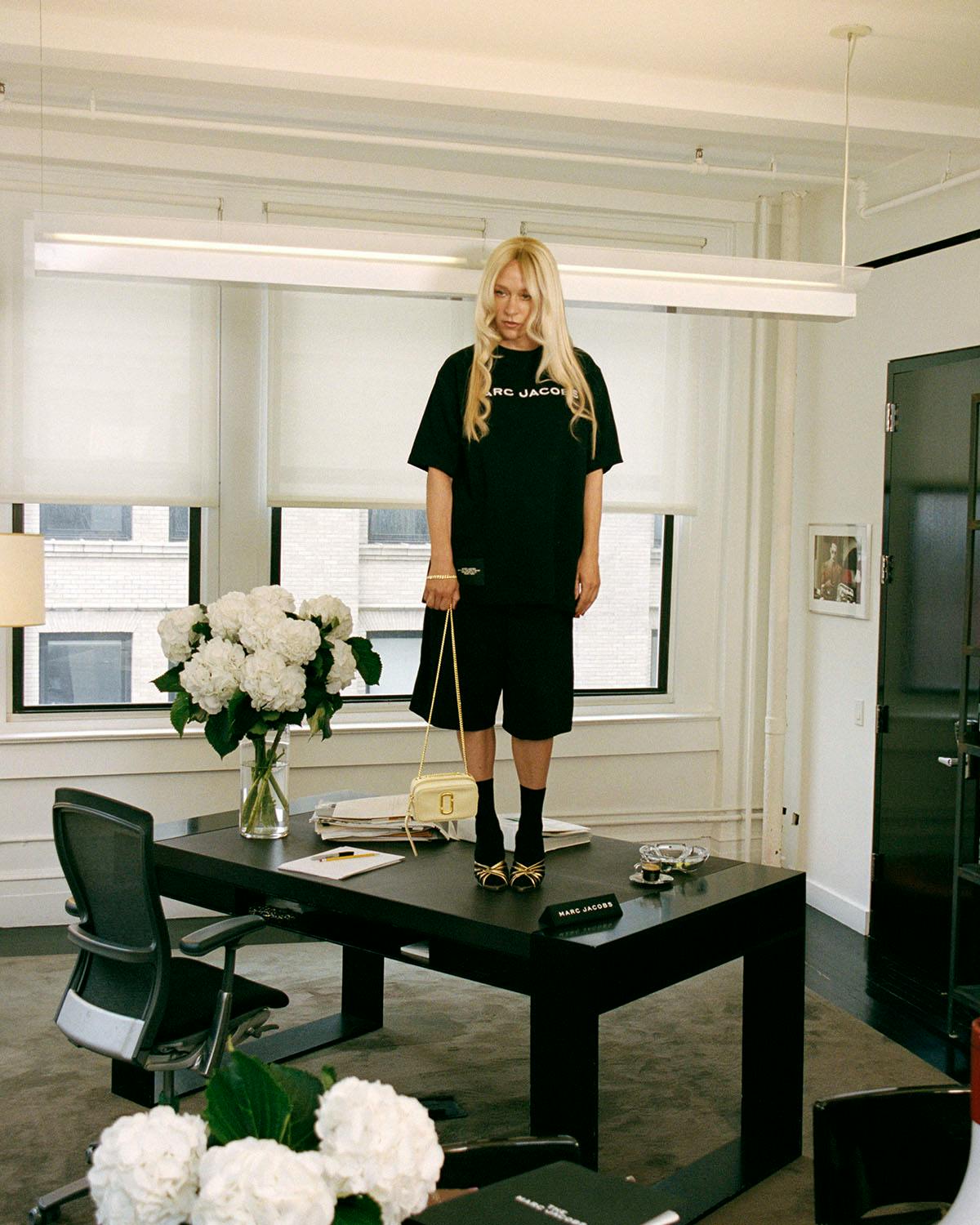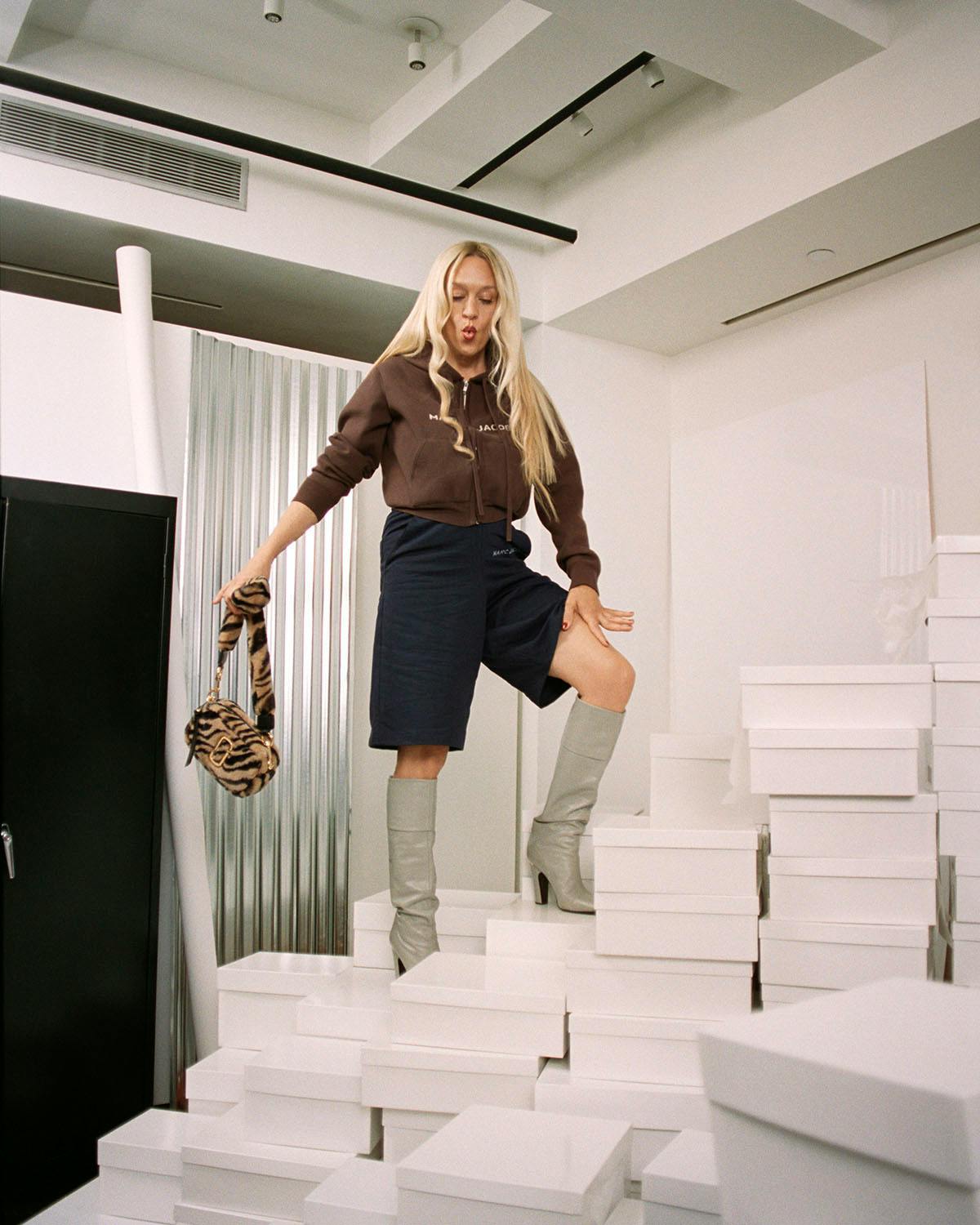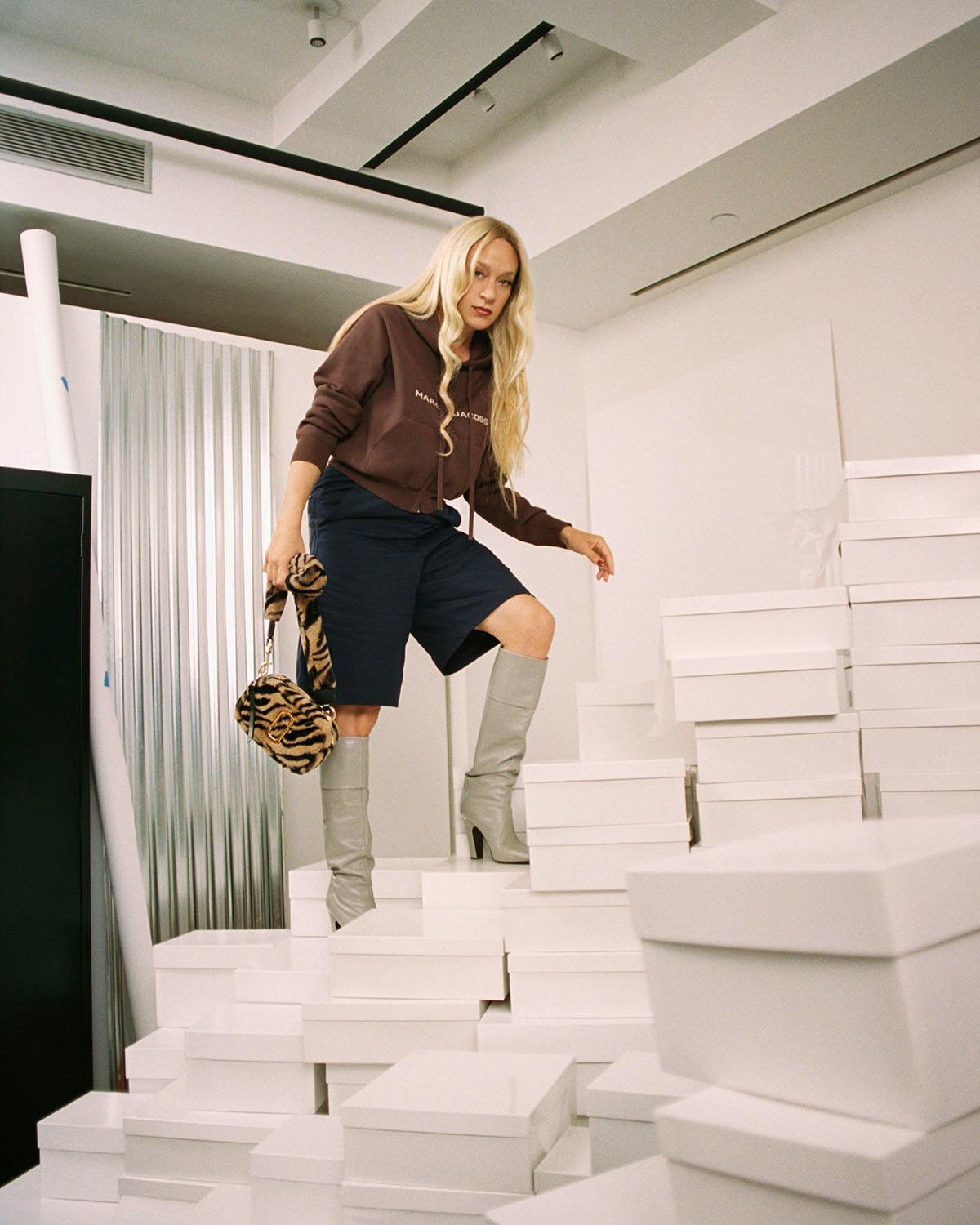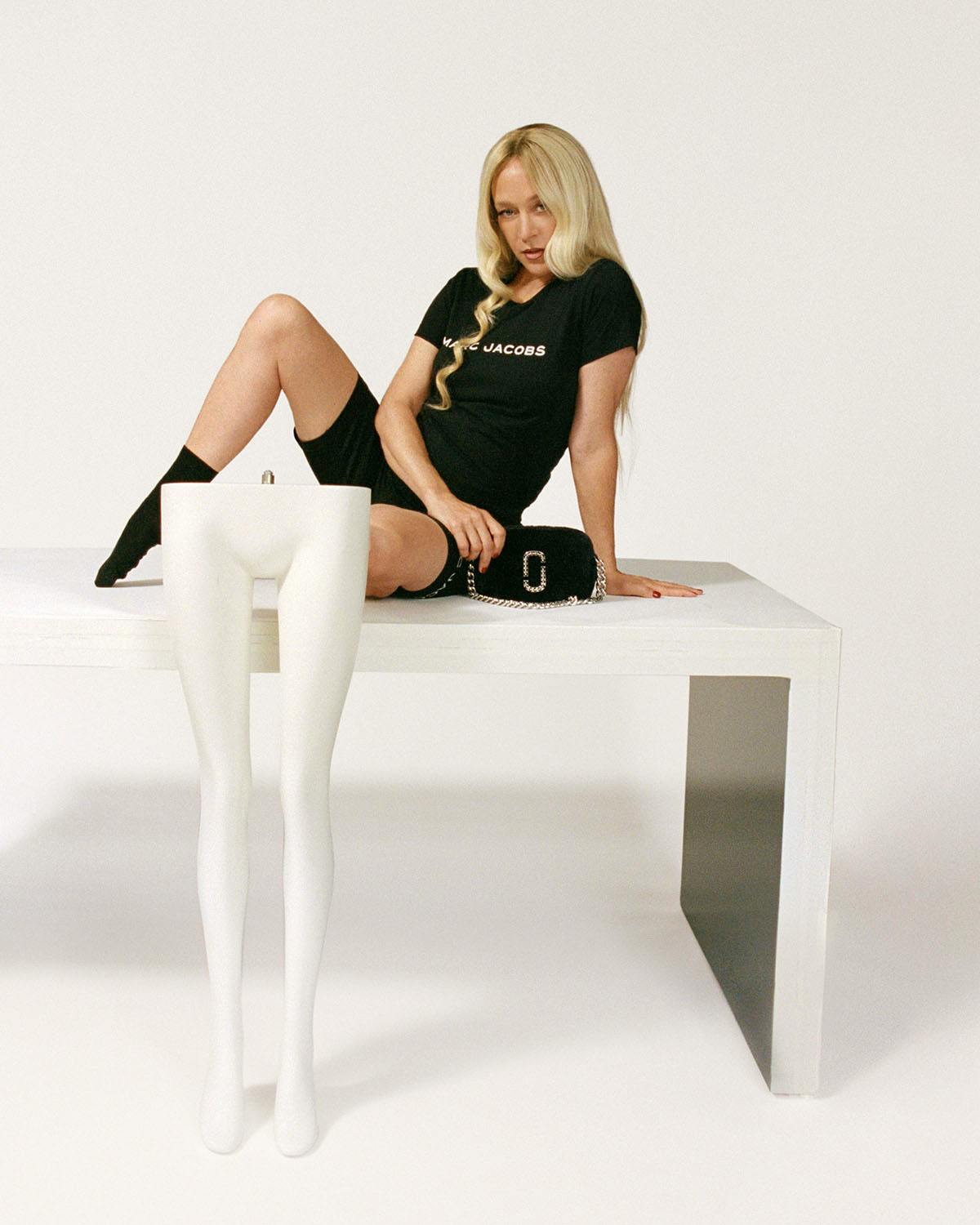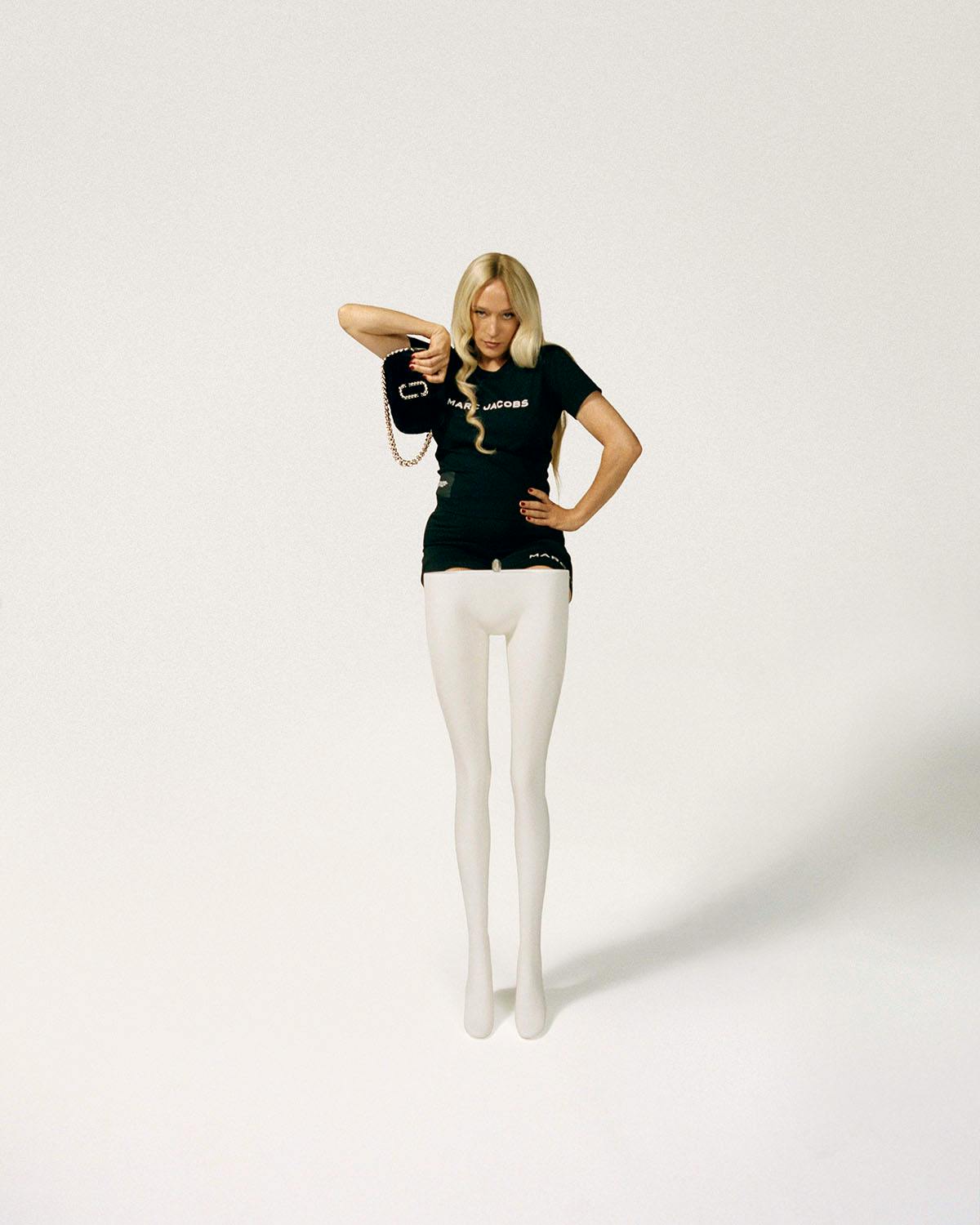 Marc Jacobs is ringing in Resort season with New York City's eternal it-girl, Chloë Sevigny.
The designer's latest campaign sees the actor and '90s style icon take over Jacobs' SoHo headquarters, a playground of photo-ops.
Clad in Marc Jacobs signatures like the Tote Bag and platform Kiki boot, Sevigny transforms the office into a jungle gym of mannequins, desks, and boxes.
As for the actual collection, Jacobs presents a selection of ready-to-wear, footwear, and accessories prime for the holiday gifting season.
Silk and velvet slip dresses harken to Jacobs's iconic "Grunge" collection for Perry Ellis Spring 1993, while handbags are revamped in winter-ready shearling and faux fur.
Footwear focuses on the designer's Jogger sneaker, a '70s-inspired running shoe with an exaggerated, treaded midsole. Expanding beyond the model's typical nylon and suede fabrication, the sneaker is updated in a texturized knit pile reminiscent of carpeting.
Though Sevigny is pictured in several shots wearing Jacobs's 8-inch platform Kiki boot, a silhouette first introduced in 2016, the sky-high shoe has yet to be re-released.
Upon their initial debut, the chunky shoes became an instant object of fascination — how on earth does anyone walk in them?!
Now, they're one of fashion's most sought-after archival pieces.
Fueling their mythological status among collectors, the boots were recently worn by Bella Hadid and Grimes, whose stylist paired them with an Iris van Herpen gown for the musician's Met Gala appearance.
From Chloë to the Kiki, classics never go out of style and, given the recent reissue of Jacobs' grunge line, a relaunch of the towering boot doesn't seem like such a tall order.