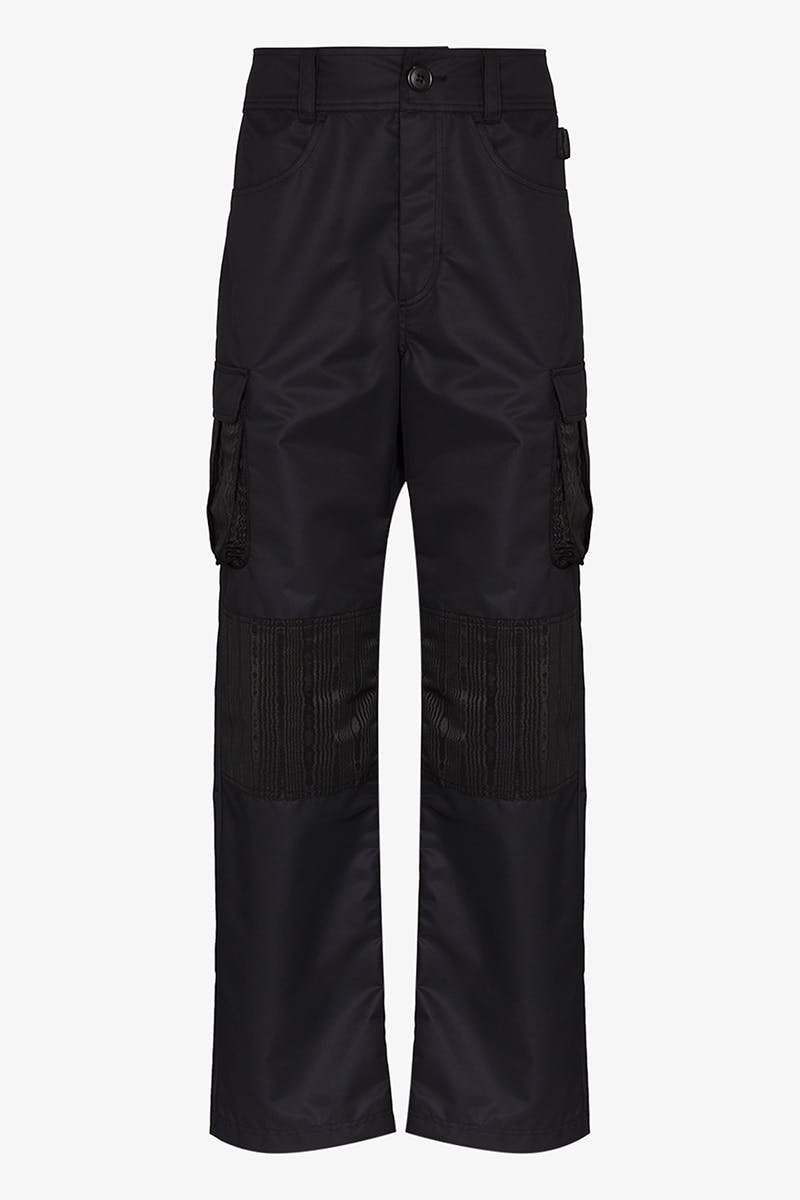 The COVID-19 pandemic wasn't quite the apocalypse that some theorized it could be. To be sure, the ongoing crisis devastated society as we know it but, luckily, it didn't transform the planet into a charred Mad Max hellscape (give climate change a decade or two, though). Marine Serre wanted to be prepared either way, crafting a set of "First Aid Survival" garments ideal for stalking prey in an abandoned city choked by sand and rust - or at least carrying a few extra snacks.
Serre's eco-conscious ethos isn't purely sustainable but at her brand's scale, it's laudable that she takes ample steps to lower the carbon impact of her designs. For instance, this jacket and pant are cut from a biodegradable nylon, so should you ever decide to permanently retire to the tranquil landscapes seen in A Quiet Place (hopefully free from invisible creatures), know that these garments can be returned to the earth from whence they came.
For now though, you need cool duds to take you from point A to B, and here's where Serre has you covered. Atop the nylon shells, lightweight moire panels keep the items from stifling the body in summer heat, while drawstrings make for easy size adjustments, and plentiful zippered pockets create ample stash space for the essentials, like hand sanitizer and face masks (or extra rounds for your dune buggy-mounted anti-air artillery, perhaps). Rubberized branding replaces Serre's usual moon pattern, somehow making the pair that much more futuristic.
Marine Serre's First Aid Survival Coat and Survival Cargo Trousers are both available on Brown's site now, weighing in at $1,595 and $1,319, respectively. Small price to pay to look like you're standing in line for a neural uplink, though.