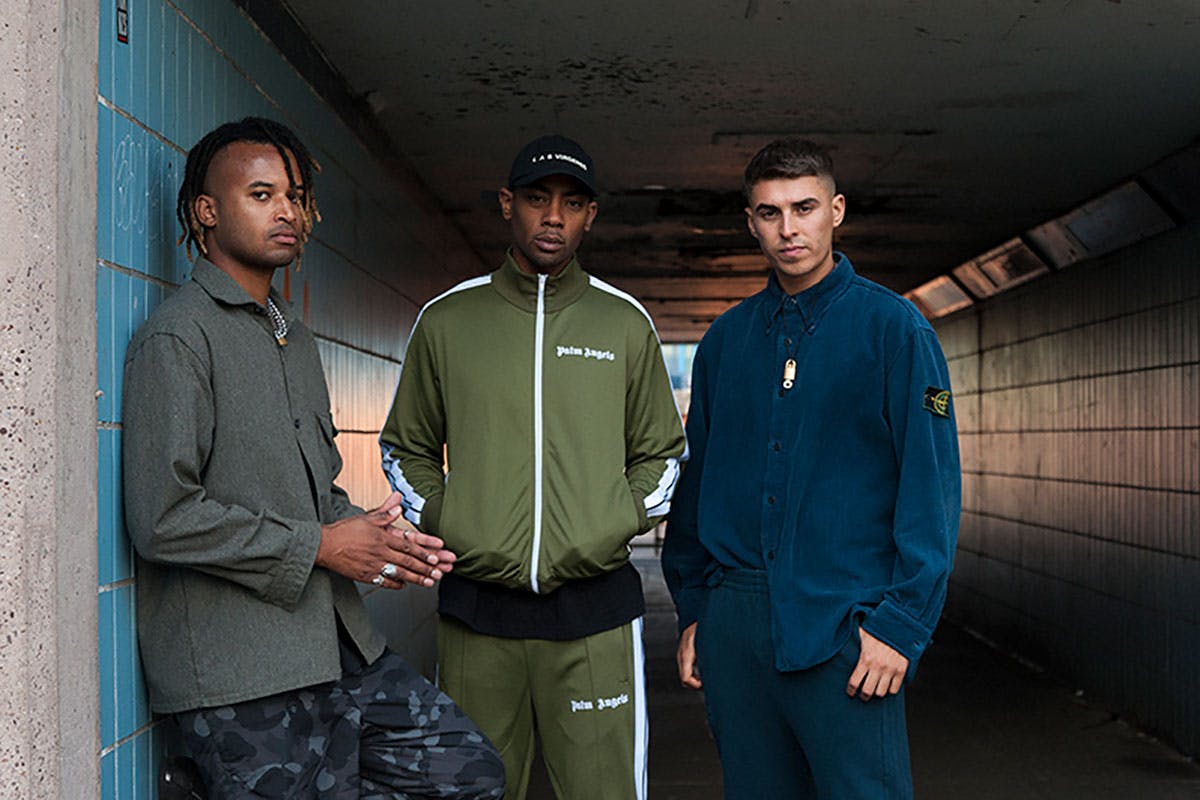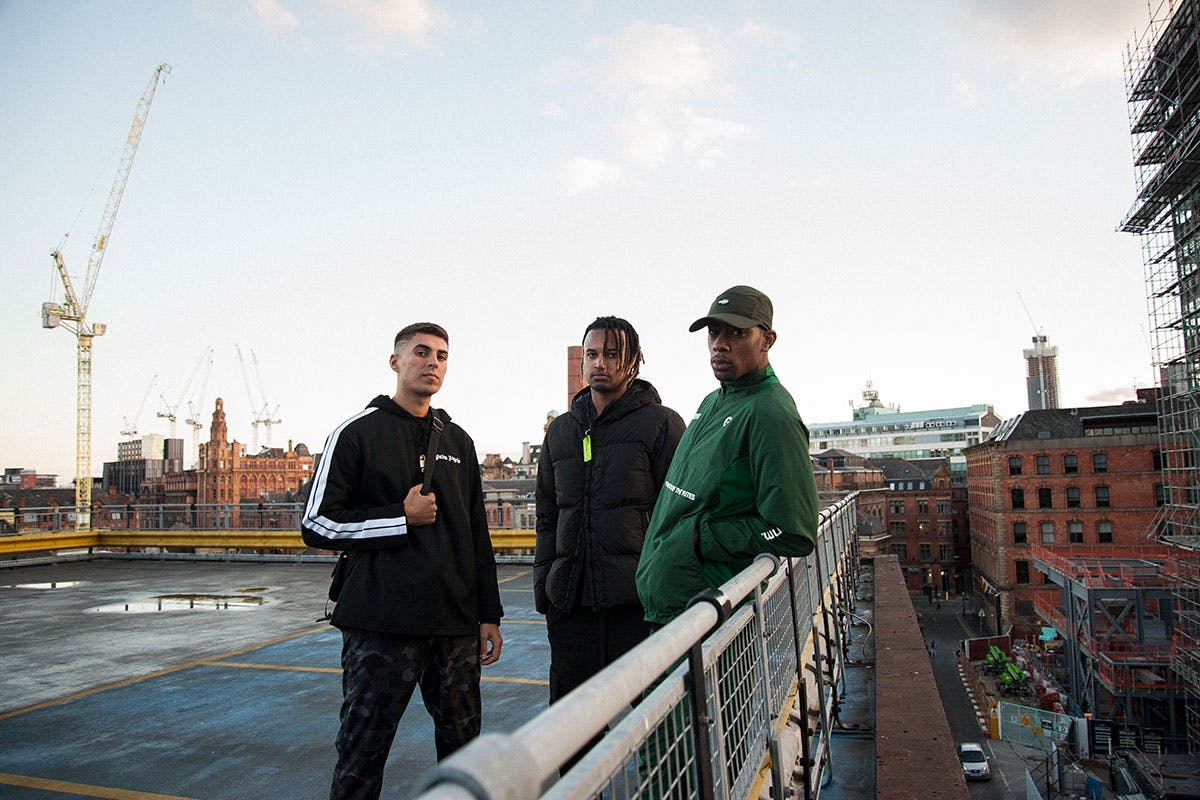 Under the Radar is Highsnobiety's celebration of upcoming talent. Each week, we're spotlighting a rising artist who is bringing something new to the world of music and is capturing our hearts and minds (and ears). This week we're featuring MASON Collective, a Manchester-based DJ collective whose techno and house parties are re-shaping the UK rave scene.
Glenn Underground and Cei-Bei's anthemic 1996 single "House Music Will Never Die" may have championed Chicago as the original house-master, but across the pond in South Manchester, England, the infectious electronic sub-genre continued to reach new heights, post-millennium, thanks in part to the city's own MASON Collective.
Members Blair Suarez, Adam 'Mase Milo' Myles and Omar Guedar combined their DJing, producing, and party planning skills all in the spirit of rave culture, which, backed by local brands and venues, soon became a talking point for the city's nightlife.
"We've all known each other for probably 10-plus years now," Myles explains. "Blair and Omar met each other at Sankeys in Manchester and I've known Omar since early high school days." With an organic camaraderie between them, the trio began playing back-to-back shows, proving popular among early audiences. "The reaction was mad so we decided to start playing under MASON Collective."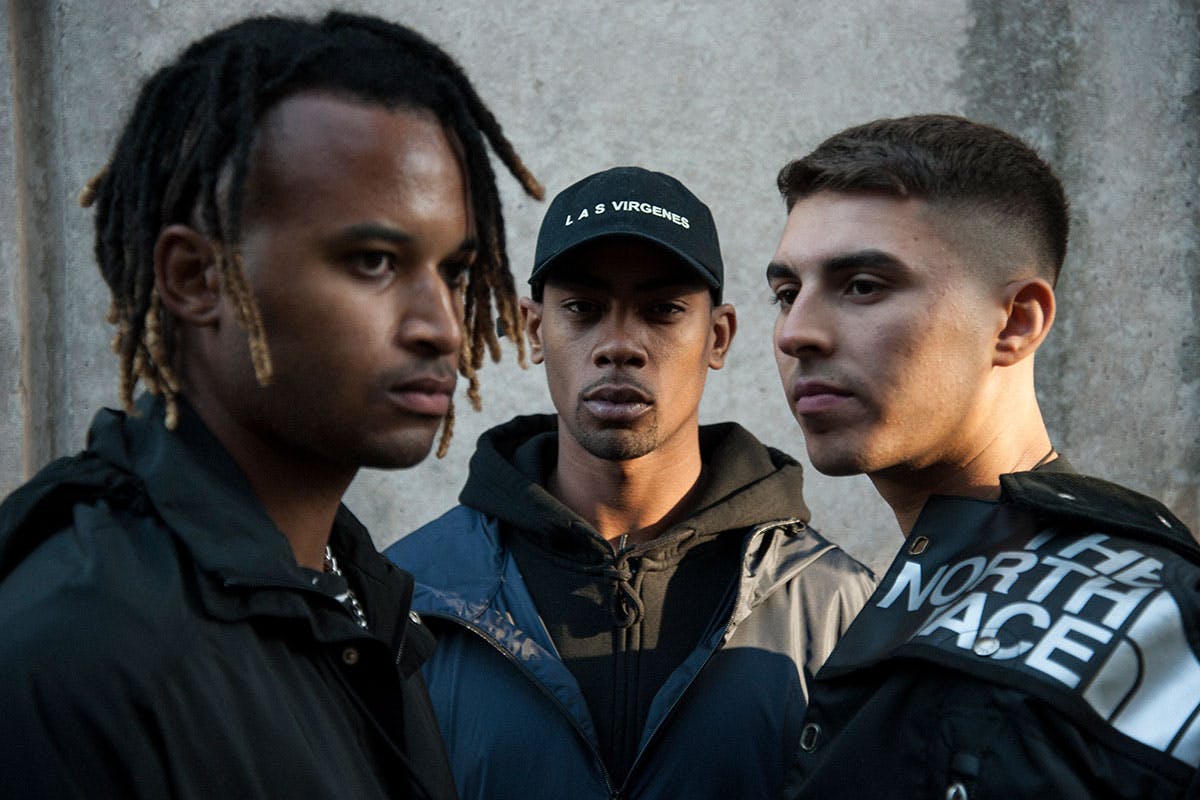 The year was 2014, and electronic music was climbing its way through official UK charts. Entries from Clean Bandit, Kiesza, Duke Dumont and Kygo offered mainstream audiences a slice of funky-fresh electro-pop, but underground, MASON were brewing a community-based space for Mancunians and music lovers alike.
"We came up playing garage and grime with our boys from Murkage when their night in Manchester was running," they explain. "We all had a musical upbringing so naturally have diverse tastes." The Northern UK city has has birthed some of music's greatest: acid house's A Guy Called Gerald, Children of Zeus and newcomers Bugzy Malone, IAMDDB and The Mouse Outfit. As such, 0161 has been firmly marked on the British musical map, breaking genre barriers in the process.
"Even now Omar still occasionally plays hip hop and trap sets," they add. With influences far and wide, the MASON sound is one of charm and fun, culminating in a uniform blend of groovy house rhythms, expertly channeled through the MVSON brand; a monthly party mixed and mastered in their native city.
"One of our favourite clubs in the UK is WHP (Warehouse Project) in our hometown." In its running history, the famed venue has seen the likes of Aphex Twin, Carl Cox, Basement Jaxx and Bonobo hit the decks. "We've been going for years and everything's always on point from the curation of the lineups to the sound. Before that (our favorite) has to be Sankeys. MVSON nights took off there. The energy in Spektrum on the top floor was always ten-out-of-ten."
High voltage energy, memorable acts and fellowship among audiences helped push the group into prominence. In January, the group's EP Whippin bagged the number one spot on Beatport, a promising step forward for the young talents.
"It was our first release on a label of that calibre and we wanted it to do well, so for it to go to number one was such a blessing," they noted. "We had a few artists hit us up and tell us they were feeling it which was dope. We were kind of testing out a new sound so the response to the EP kind of validated it for us."
Humble as ever, follow up releases on Solä, Blackflag recordings and Solid Grooves Raw gave the team the needed push to streamline their sound, all while making rounds on the festival circuit. "It's a calm one in the studio and on stage, we're always cracking jokes," they agree.
This year, the MASON trio rocked up on numerous stages including Hideout Festival in Croatia and Manchester's very own Parklife. Crowds were filled with longterm fans and new converts looking to join in on the ensuing action. "We've played a lot of sick festivals this year and the settings are different each time so it's always exciting jumping on," they admit. "We always try to read the crowd and gauge what they're feeling."
Despite their love for the stage, organizing sets is no easy feat. Over the last few years, locations such as Birmingham's Rainbow Venues and Leeds' Mint Club have folded under the pressure of rising rents and sanctions over fatalities related to drug use. "Since we've started playing we've lost Sound Control, Sankeys, Mantra and others. We ran MVSON nights in the last two as well so it was sad to see them close."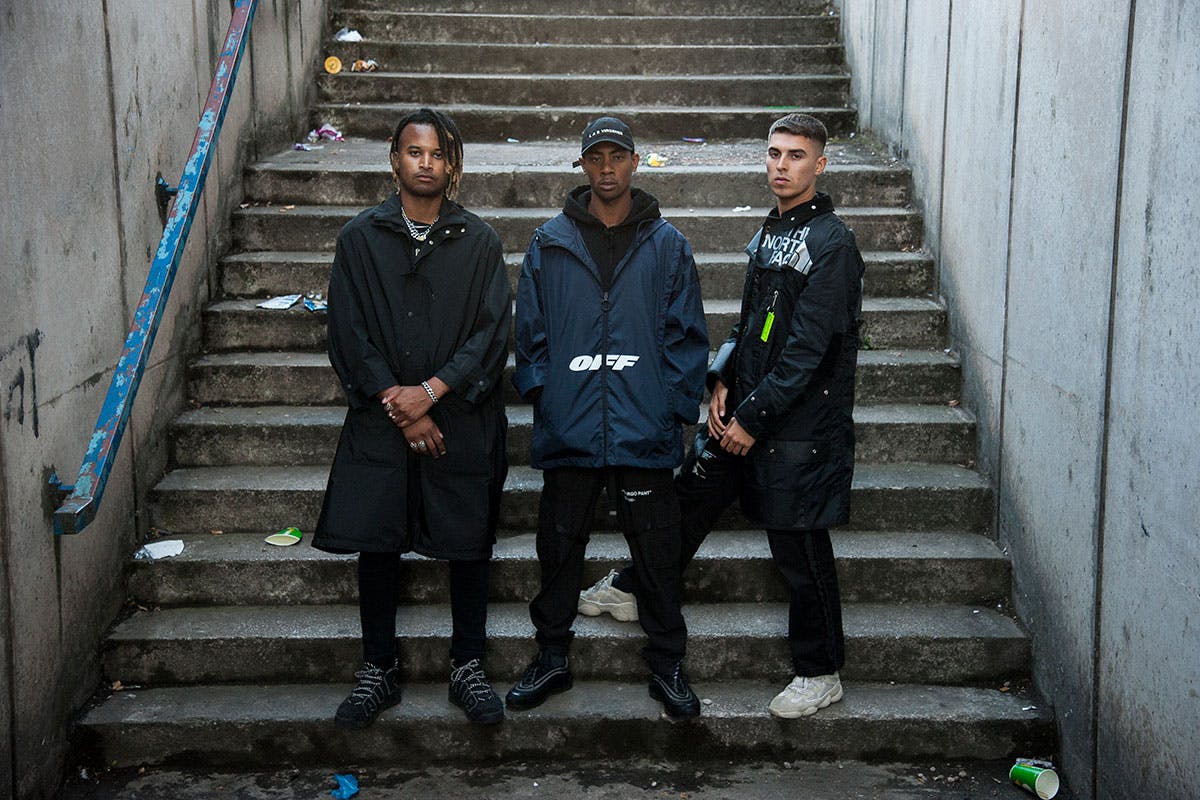 That said, when one door closes, another opens, and with it, fresh faces arrive on the scene. "There are a load of nights coming up at the moment though which are doing a lot for the city like, 'You&Me' and 'Animal Crossing.'" With community at the heart of the group's ethos, partnerships with Manchester-based groups are not uncommon.
In 2016, MASON struck a partnership with streetwear label Gramm, resulting in a series of football jerseys produced by Nike. "We've been boys with AK from Gramm for years, I went to school with him," Miles explains. "We're both on the come up at the moment so it made sense to link up and collaborate. We've been wearing and supporting Gramm since the first collection."
"It's always good to support the local talent," Miles adds. "There are so many young creatives in Manchester that are smashing it at the moment that deserve recognition for what they're doing. We're from Manchester so we wanna support the talent in the city we came from."
It's a love affair like no other, and what's more, each member has learned how best to adapt to the individual skills they all possess. "We all have a good understanding of our sound and we know what works." With the newly released Feelin' Ugly EP, clothing collaboration and successful party under their belt, what's next?
"We've got releases locked in on some huge labels that we've been aiming for from the start and our Rinse FM residency starts on the November 9th and runs the 2nd Friday night of each month. 11-1, lock in."
In case you missed it, revisit our Under the Radar profile on multi-talented, genre-blurring musician Omar Apollo.